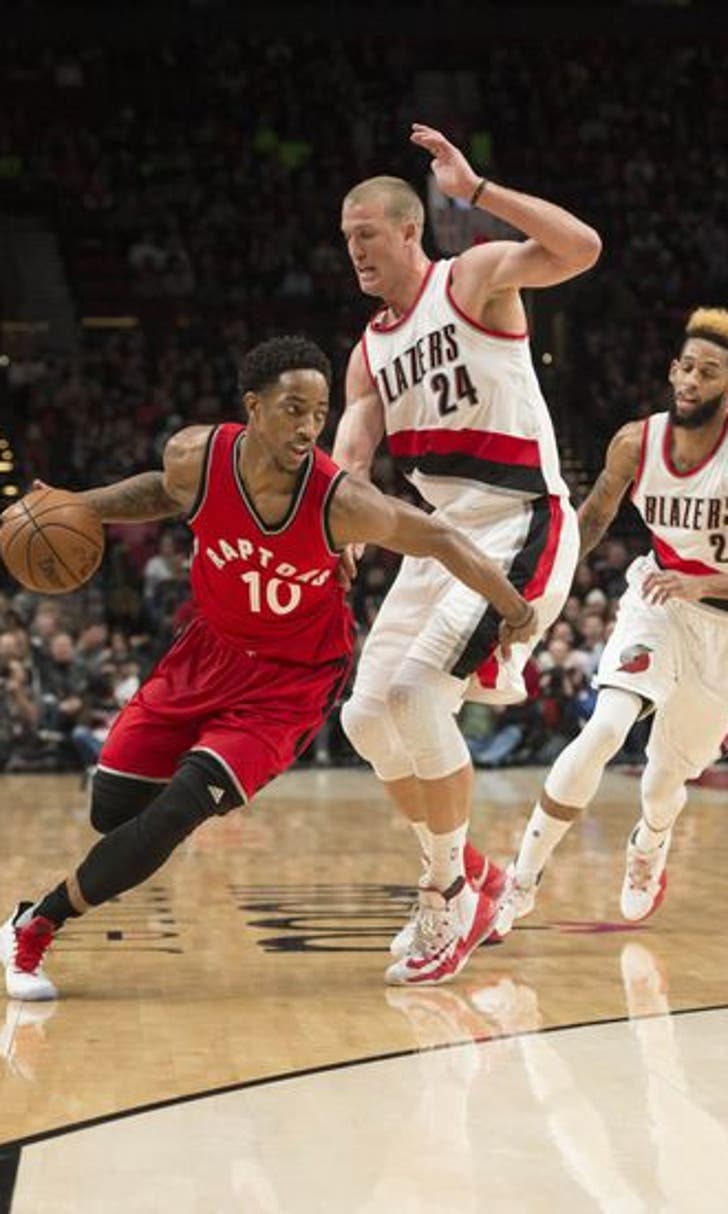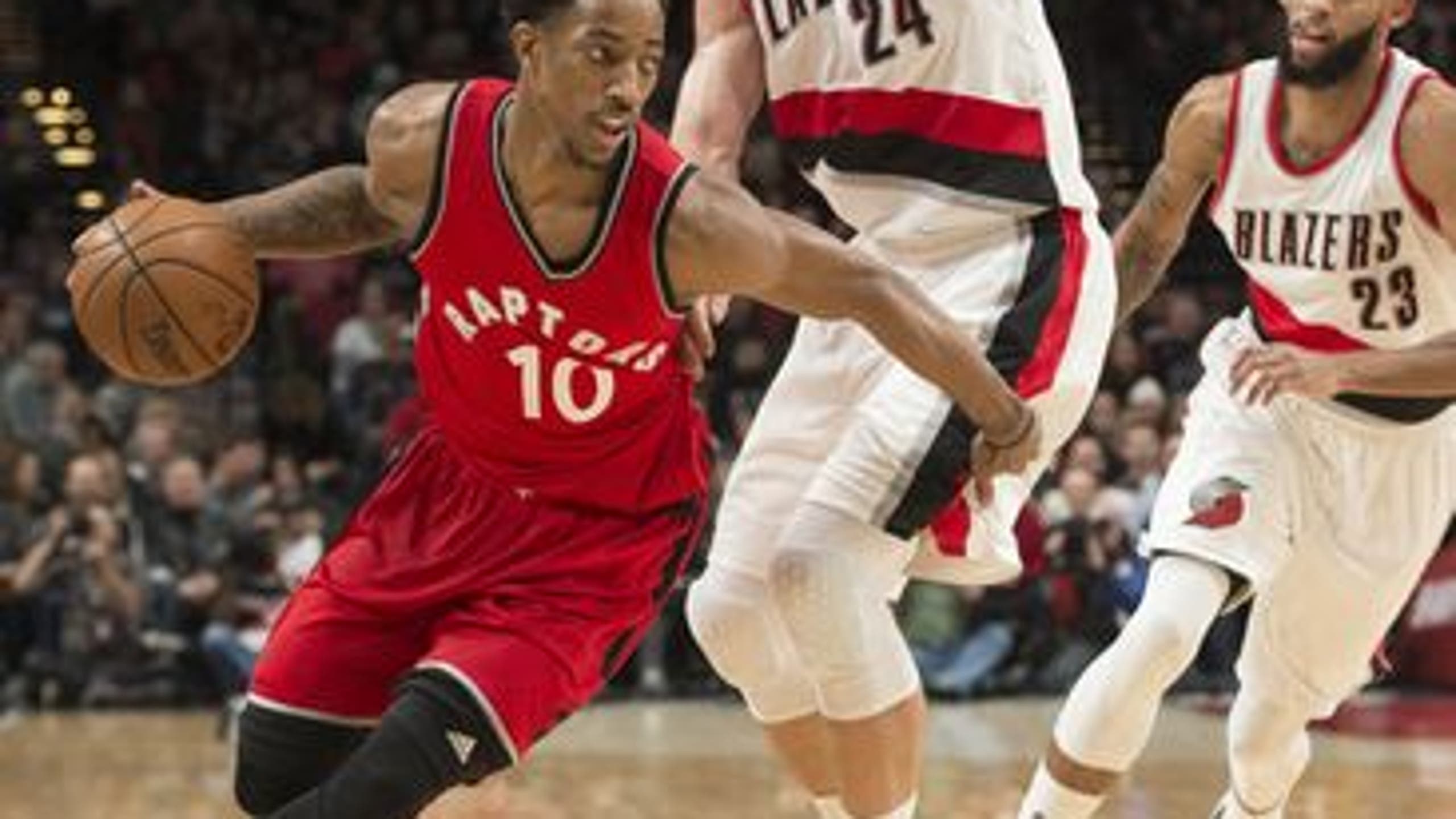 Three Takeaways from Blazers Vs. Raptors
BY Fansided and Spencer Gordon/FanSided via Rip City Project • December 27, 2016
Dec 26, 2016; Portland, OR, USA; Portland Trail Blazers forward Maurice Harkless (4) attempts to shoot the ball as Toronto Raptors center Jonas Valanciunas (17) defends during the first half at Moda Center. Mandatory Credit: Troy Wayrynen-USA TODAY Sports
The Blazers Played Well Without Damian Lillard, but to no Avail Against Toronto
With Lillard out of the game nursing an ankle injury, things looked grim for the Blazers on Monday night. Without the 27 points a game from Lillard, it was easy to assume that Toronto would run all over Portland, boasting the league's most efficient offense. However, in a sloppy game, Toronto only squeaked by Portland due to some good team defense by the home team.
Here are three takeaways from the game.
Our Team is Capable of Good Defense
It's no secret that our star player isn't the best defender. His absence Monday night paved the way for more minutes from Allen Crabbe and Evan Turner. Those two, along with Maurice Harkless and Al-Farouq Aminu provided a nice perimeter defensive scheme. Granted, Kyle Lowry looked unstoppable at times from behind the arc, but overall the Blazer wings strung together a solid effort.
Also notable was Mason Plumlee's interior defense. I'm admittedly a huge fan of Jonas Valanciunas, and Plumlee kept the scoring center in check. Add in fifteen rebounds and the Duke grad put in another stat stuffing game that we've come to expect as of late.
This game raised a lot of questions about our defensive struggles. Lillard's lack of perimeter defense has always been his achilles heel. His absence tonight could have exposed a hole that has been grossly overlooked due to his offensive capabilities. It's too early to tell, but not having Lillard on the court tonight held the league's best offense to 17 points less than usual.
Dec 26, 2016; Portland, OR, USA; Portland Trail Blazers guard C.J. McCollum (3) dribbles the ball around Toronto Raptors guard Kyle Lowry (7) during the second half at the Moda Center. The Raptors won 95-91. Mandatory Credit: Troy Wayrynen-USA TODAY Sports
Lack of Dominant Interior Presence Cost Us
In the waning moments of the game, the Blazers put together another solid defensive set. Down but just two points, we forced Toronto into a contested three pointer as the shot clock ran down. All we needed to do was secure the rebound and Portland would have had a chance to tie.
Instead, the opposing team secured a clutch offensive rebound, and Portland had to foul. Too many times this season (and last season) has Portland's lack of an interior presence failed to grab the key rebound.
This can be contributed to our defense this season. Portland was so focused on getting a stop that they forgot to follow the play until the end. We can't get caught ball watching, as a last second slip up like that can be the difference.
C.J. McCollum can run the Point
McCollum had a great game as usual, but what stood out was his play making ability from the point. Like Lillard, the defense has to respect McCollum's scoring ability. The attention Toronto gave him opened up other players for good looks.
McCollum had a memorable night playing point. From thread-the-needle passes to some slick crossovers, "3J" looked very comfortable. It begs the question of some future switches between him and Lillard, where Lillard plays shooting guard. The two interchanging more frequently can give defenses fits.
There isn't another team in the NBA with two unstoppable point guards. Similar to a two quarterback system in football, the surprise factor with each possession could become a juggernaut.
Hey, when you're this bad, maybe a shake-up of this magnitude is exactly what we need.
More from Rip City Project
This article originally appeared on
---
---