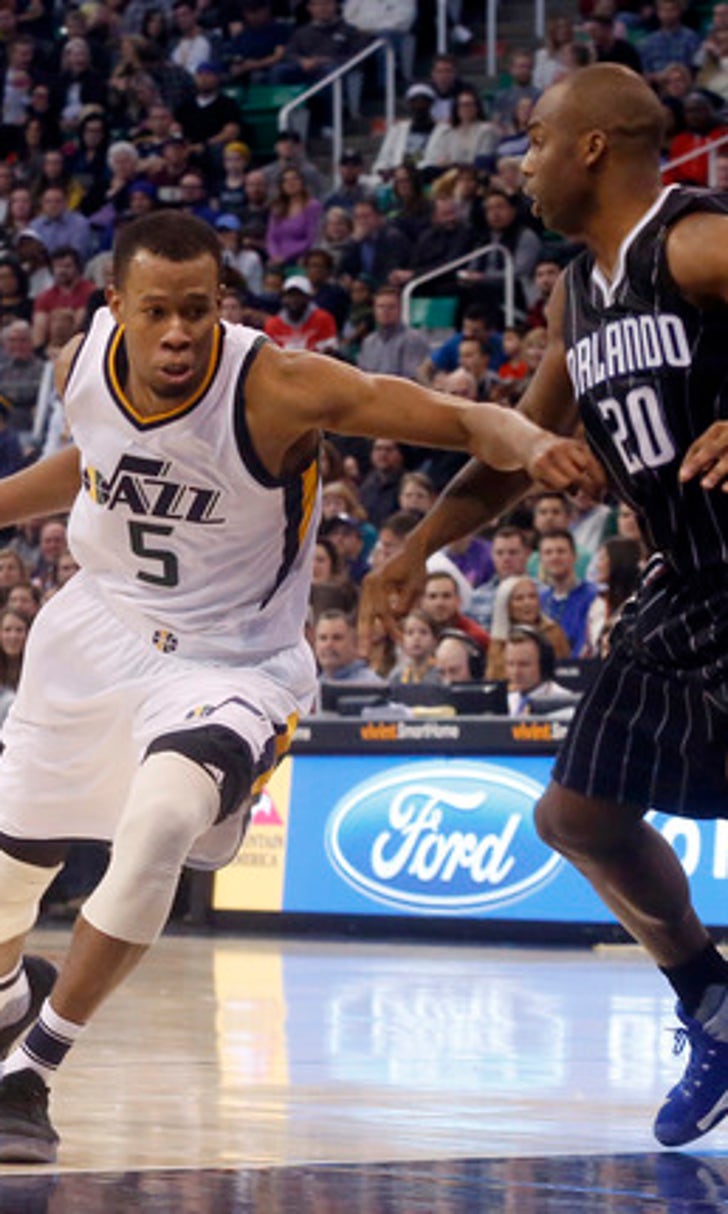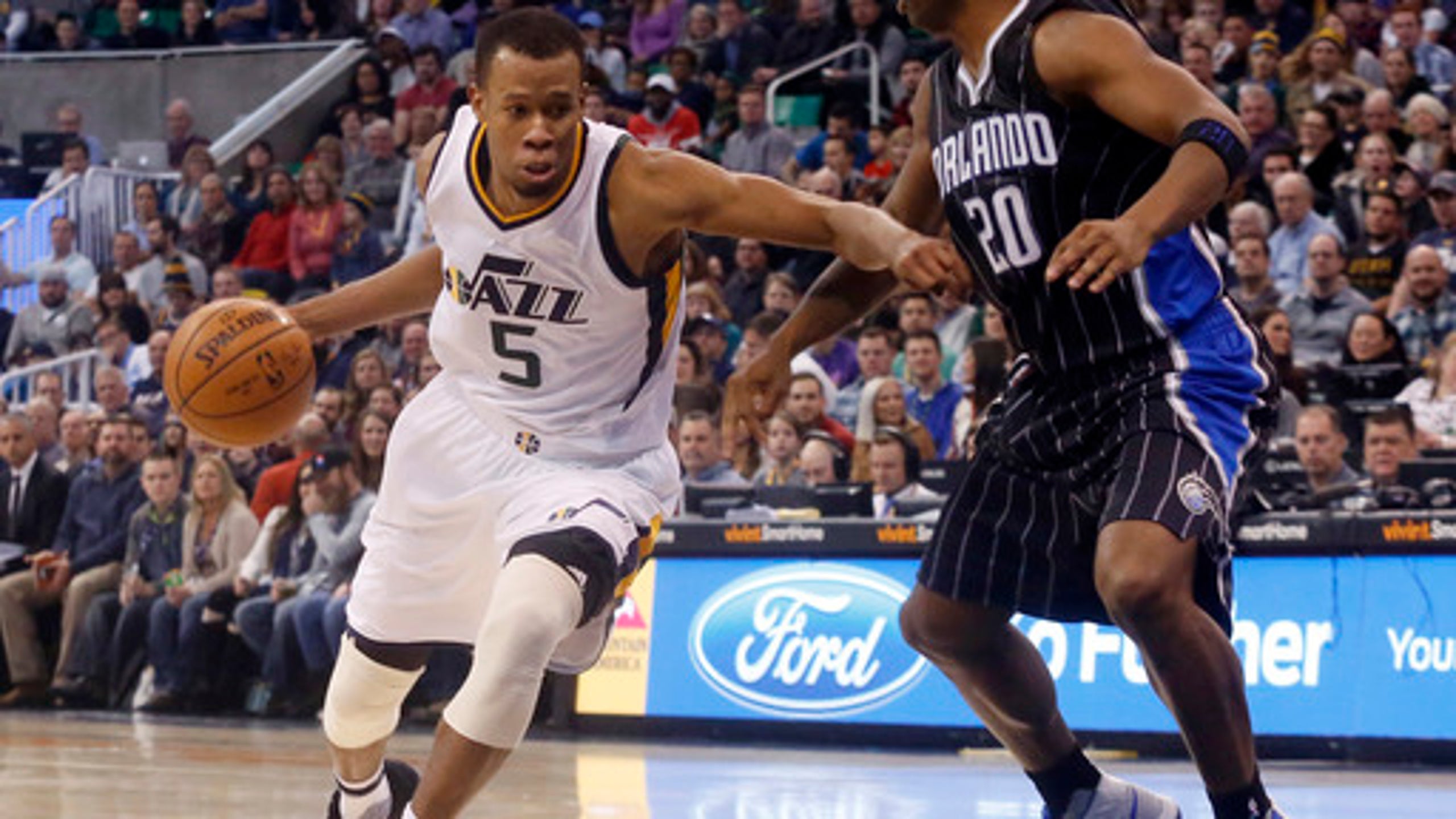 Rodney Hood injured, Jazz beat Magic 114-107 (Jan 14, 2017)
BY AP • January 15, 2017
SALT LAKE CITY (AP) The loss of Rodney Hood to a right knee injury tempered the Utah Jazz's victory over the Orlando Magic.
Hood was hurt late in the Jazz's 114-107 victory Saturday night.
''It's unfortunate, for sure, and unlucky,'' Gordon Hayward said. ''Hopefully, he has a speedy recovery. He's a big piece of what we do. It sucks to see anybody go down.''
On a fast break after Rudy Gobert blocked Nikola Vucevic's shot, Hood was hurt when his right knee buckled as he went up for a layup. Hood screamed in pain and clutched the knee immediately upon falling, and had to be assisted from the floor. He barely put weight on the leg as he exited the court to the locker room.
After the game, the Jazz said it was a hyperextended knee and Hood was walking gingerly but without assistance in the locker room. The Jazz guard, who was wearing an ice pack and elastic bandage, was not made available to the media and will be evaluated again Sunday.
Hayward scored 23 points, and Gobert added 19 points and 19 rebounds. Hood had 14 points.
Joe Ingles made two 3-pointers in the final 1:07 to wrap up the victory.
''They just got hot from the 3-point line,'' Orlando coach Frank Vogel said. ''They made three 3s and we fouled two 3-point shots. That's essentially like giving up five 3s in the final three minutes of the game and you're not going to win a lot of games like that.''
After an emotional win over Cleveland and a late-night victory over Detroit on Friday night, the Jazz played a lackluster game until the final minutes.
The Magic led 102-97 after Aaron Gordon's 3-pointer and Elfrid Payton's driving layup with 3:54 to play, but the Jazz scored 13 straight points en route to their fourth victory in five games. Orlando has lost five of six.
Payton had a career-high 28 points and added nine rebounds and nine assists.
Despite their reputation as one of the league's most formidable defensive teams, the Jazz provided little resistance to the Magic drives throughout most of the game, especially Payton's flashes to the basket.
''He was terrific,'' Snyder said about Payton. ''He dominated the game. For all intents and purposes, he had a triple-double. He was strong driving the ball and I though we really let him get confident early.''
Aaron Gordon added 21 points for the Magic.
TIP-INS
Magic: Evan Fournier, Orlando's leading scorer at 17.0 points a game, was a late scratch with a sore right foot. The game marked the sixth he's missed with the bruised heel. ... The Magic haven't held a team under 100 points since a 109-90 win over the Lakers on Dec. 23. ... Jodie Meeks had a season-high six assists.
Jazz: Subbing for Hayward in the first quarter, Alec Burks made his earliest appearance in a game since his ankle injury ended last season early for the high-flying guard. ... Quin Snyder picked up his first technical foul of the season after a non-call on a Hayward drive.
FAVORS FLUSHES
Favors, who has struggled getting his explosion back after a series of injuries, took a pass from Hayward on the baseline and rose high, dunked and was fouled to give the Jazz the lead during the big run. ''It was great to see that. It was a big play in the game and we took the lead off the play. It was awesome to see that finish and we need more of that from him,'' Hayward said.
QUOTABLE
When asked what changed for the Jazz at the end, Gobert said, ''Playing defense. Do what we do. We lacked focus in the first quarter and we had to get back to making stopes, which we did.''
UP NEXT
Magic: At Denver on Monday.
Jazz: At Phoenix on Monday night.
---
---