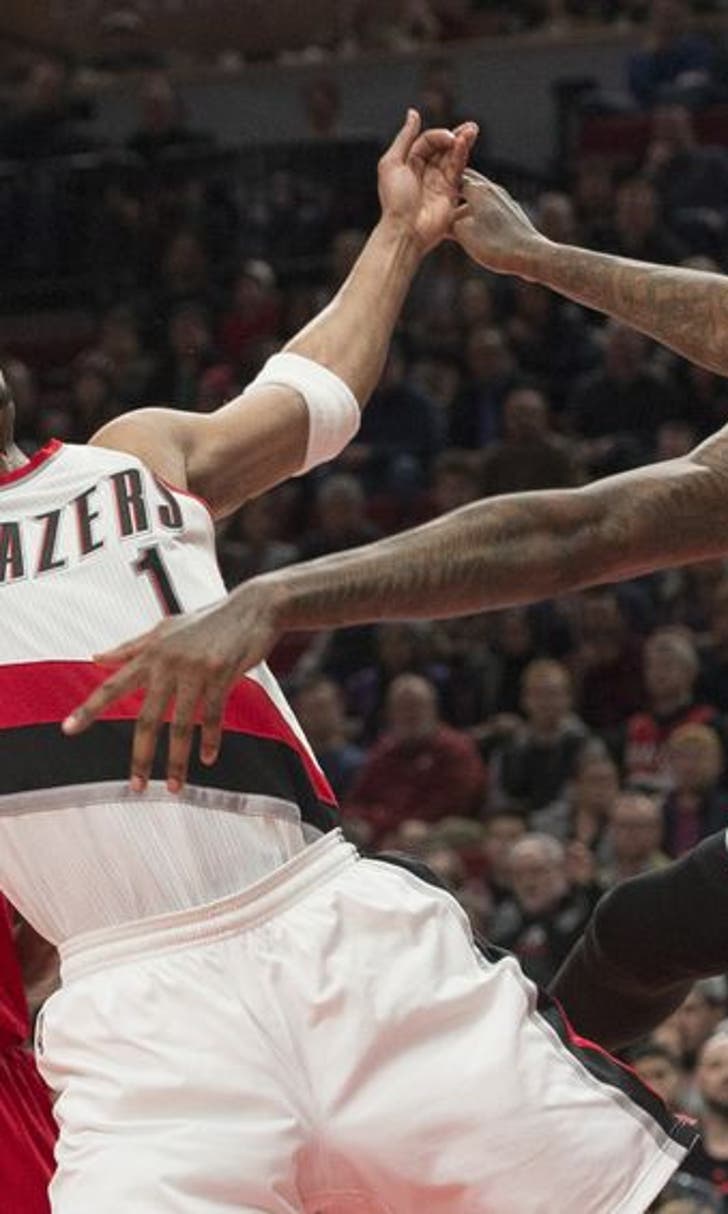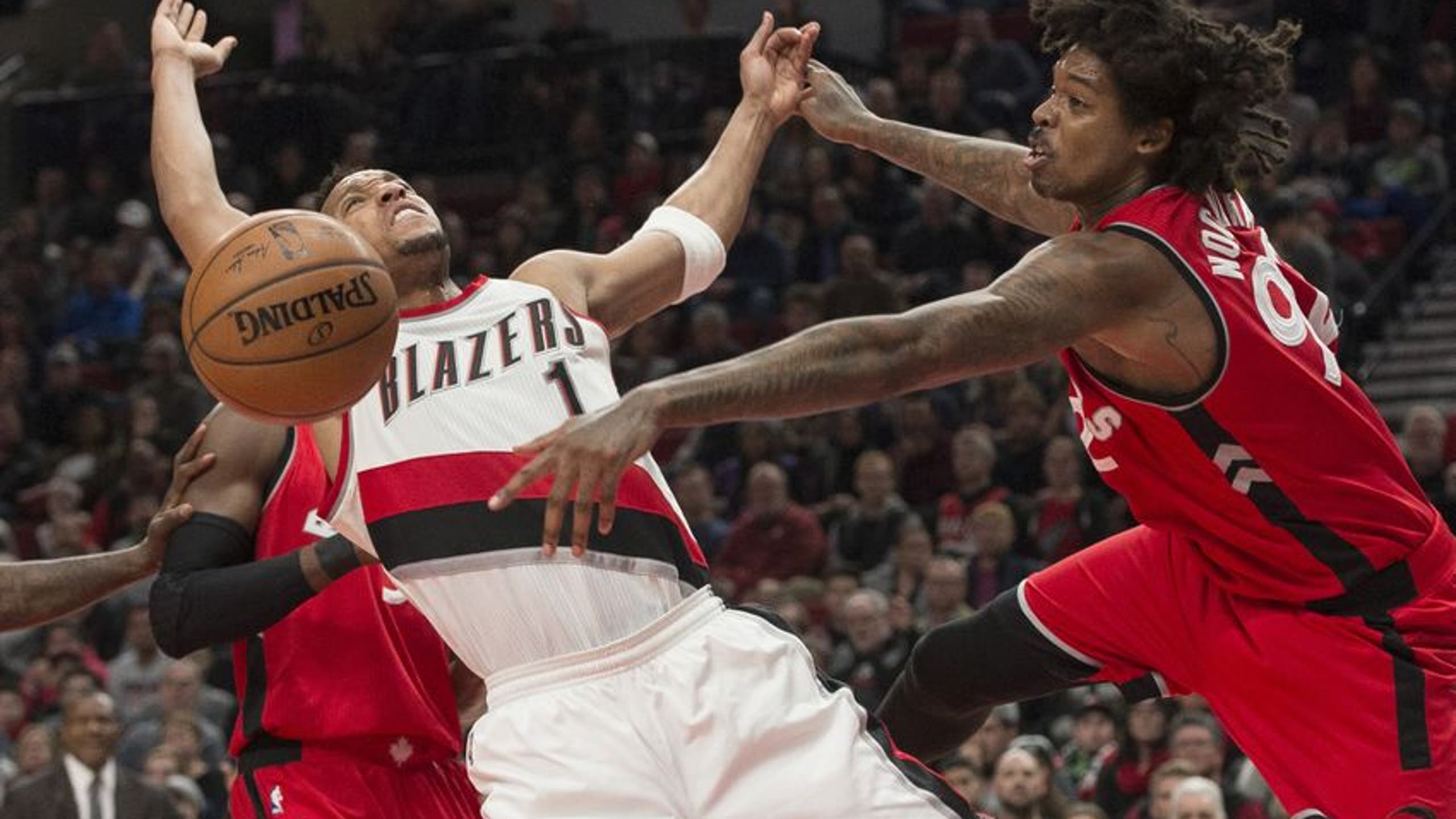 Raptors 95 - T'Blazers 91: Win with D
BY Fansided and Brian Boake/FanSided via Raptors Rapture • December 27, 2016
A short-handed Blazers team should have been easy pickings for the Raptors. Instead, the team's shooting was off, and strong defense was in order.
The Raptors usually have one quarter per game in which the offense stagnates. They used up their next three games' worth in Portland with forty-eight minutes of dismal shooting. Yet they gutted out an ugly victory anyway, largely because their collective defensive effort was as determined and effective as we've seen all season.
With Portland's brilliant scoring machine Damian Lillard in street clothes because of a sprained ankle, the Raptors should have seized this game early and never let go. Instead, we fans who stayed up saw 9 lead changes, 9 ties, and the biggest lead for either team was 6 points. While the game's pace was fast, perhaps too fast, too much of the action resembled alligator wrestling.
Dec 26, 2016; Portland, OR, USA; Toronto Raptors guard Kyle Lowry (7) shoots a basket in a game against the Portland Trail Blazers at Moda Center. The Raptors won 95-91. Mandatory Credit: Troy Wayrynen-USA TODAY Sports
Post-Christmas hangover?
Another bizarre total – with neither team shooting the ball well, the combined rebound total was 106. DeMar DeRozan grabbed 10, which with his 20 points provided his first double-double of the season. However, this was his third straight game shooting poorly (8 of 22). The Blazers frequently double-teamed him just over the time line and, to his credit, he wasn't fazed.
Instead, Kyle Lowry got the ball and took advantage. After single-handedly defeating Utah on Friday night, he continued his act, making 5 long balls on his way to a team-leading 27 points. They were desperately needed. I've already mentioned DD, but Cory Joseph and Terrence Ross both had dreadful nights. CoJo was 2 of 11, and one was a goaltending call. He did drain two critical free throws in the final minute, as did DeMar.
Who needs 2-pointers?
Patrick Patterson enjoyed a remarkable number of open looks and canned 5 deep shots as a result. His success, and that of Lowry, were the main reasons the Raptors actually enjoyed a better shooting percentage from behind the arc than inside it. I'll wager you won't see that occur again in a long time.
Nor will the Raptors dip below a century too often. Their shooting woes broke a streak of sixteen straight games above a hundred points.
It beats losing
In an impossibly long season, there are going to be nights when every team doesn't have its A game. In this one, the Raptors barely had their B level, yet hung on for their eighth win in nine tries.
Let's hope they collectively rediscover their shooting stroke before tomorrow night's game. The opponents are the Golden State Warriors, so an offensive drought will bring defeat, possibly by an embarrassing margin.
More from Raptors Rapture
This article originally appeared on
---
---