National Basketball Association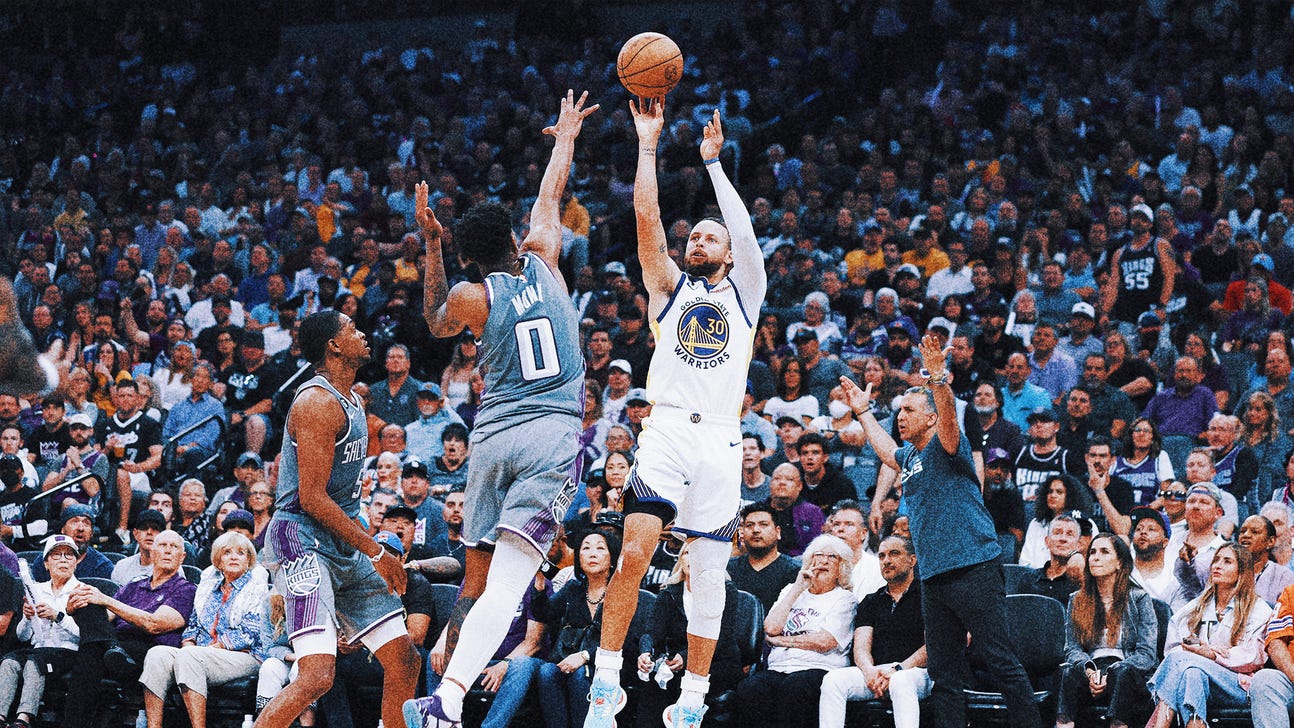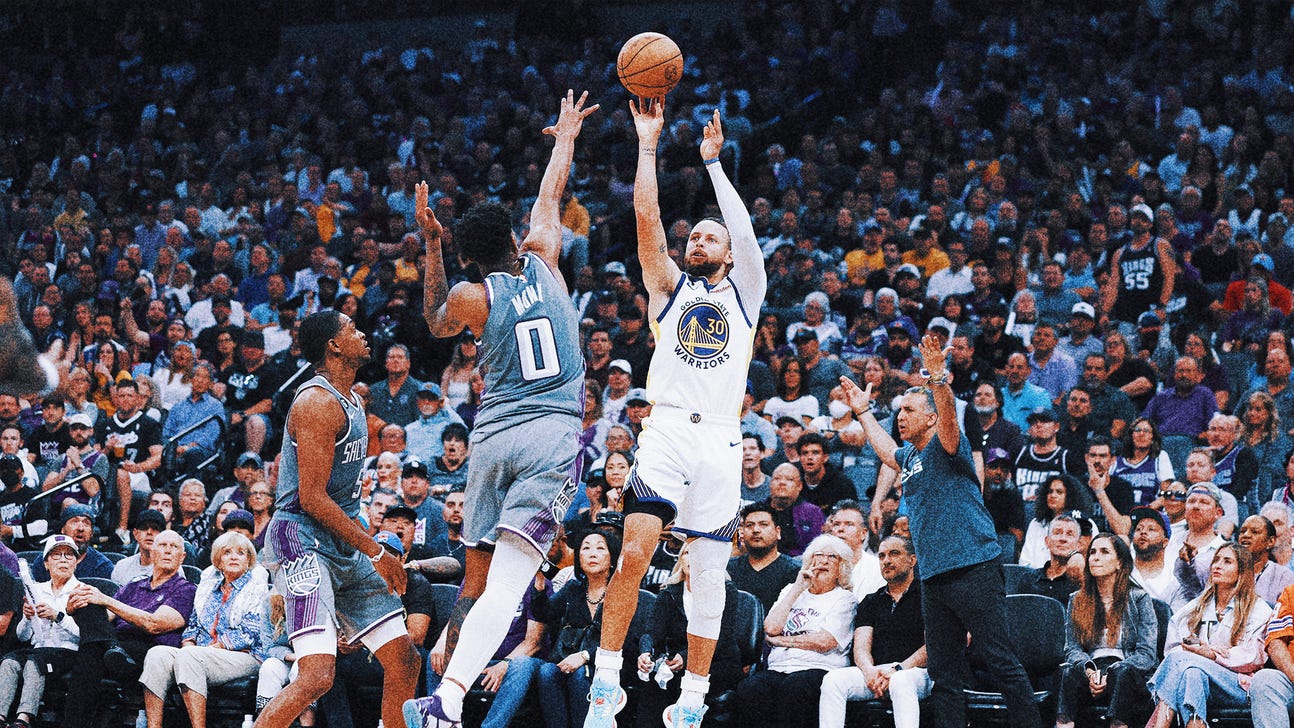 National Basketball Association
NBA playoff dispatches: Warriors shake off road woes; Heat shock Bucks in 5
Updated
Apr. 27, 2023 11:31 a.m. ET
FOX Sports writers are providing takeaways from games throughout the NBA playoffs. Here are their thoughts from Wednesday.
Warriors 123, Kings 116: Golden State shakes road-woes
Something had to give. Either the Golden State Warriors' inability to win away from home this season would hold true or their championship mettle would come through.
Time to scratch that road-woes talking point. At least for now.
Warriors 123, Kings 116. Location: Golden 1 Arena. 
After falling behind 2-0 in their first-round series with losses on — where else — the road, the defending champions have now roared back to take a 3-2 series to their happy place, the Chase Center, with a chance to end it on Friday.  
They won for only the 12th time in 44 away games this season by flexing two elements that have been key components to winning four championships over the previous eight seasons: exquisite team passing and timely team defense.
Four different Warriors — Steph Curry, Draymond Green, Kevon Looney and Jordan Poole — had six or more assists and as a team they had 33. That's three over their league-leading regular-season average.
The great misnomer is that the Warriors' powerful offense is fueled primarily by their sensational long-range marksmen, Curry and Klay Thompson, a.k.a., the Splash Brothers. What the Kings learned, and the Warriors reminded everyone, is that it's actually their ability to create easy baskets for each other with ball movement, off-the-ball screens and back-cuts that makes them a terror to defend. Because it allows players not generally considered scorers to join the party if they understand how to move without the ball. Cases in point: Gary Payton II went 4-for-5, all four makes at the rim. Draymond Green was 8-for-10, six of his field goals at or inside the restricted circle. 
"I knew where my spots would be," said Green, who finished with 21 points, seven assists and four steals. "The last three days I've just been in the gym every day, working on cuts and floaters."
The Kings started strong, particularly from long range, making 8-of-12 3-pointers. De'Aaron Fox demonstrated right away that the splint on the index finger of his shooting hand, protection for the avulsion fracture he sustained in the fourth quarter of Game 4, would not be an issue, going 3-for-3 from deep. Rookie Keegan Murray also made his presence felt, knocking down a couple of long-range bombs to finish with a team-high 10 points in the first quarter.
But the Warriors were unfazed, and it had to be deflating for the Kings that all of that marksmanship only resulted in a 36-33 lead going into the second quarter. Once a string of three unanswered 3-pointers by Thompson gave the Warriors their first lead with a little over three minutes left in the second quarter, any thought of their dismal road record seemed to evaporate. The Kings would recapture the lead once, for 21 seconds in the third quarter, and closed within a possession a couple of times in the fourth quarter, but the Warriors never looked rattled. Maybe because coach Steve Kerr reminded them beforehand that they had no reason to be.
"He told us, 'We're going into a Game 5 — those guys don't know what to expect, we do,'" Green said afterward. "We've been here. Down the stretch our experience took over and got us the game."
The Kings didn't come away empty-handed. They were presented with several trophies before tip-off: Mike Brown for being selected Coach of the Year, Fox as Clutch Player of the Year and Domantas Sabonis for winning the rebounding title.
But at night's end, Looney had a game-high 22 rebounds, Curry was doing a Curly O'Neal dribbling exhibition before scoring on a three-point play to seal the victory, and Green was giving Kerr props for reminding them who they were, and who they were up against.
They've got their sights set on hardware that only gets handed out in June.
— Ric Bucher
Heat 128, Bucks 126 (OT): Heat send top-seed Bucks packing
Jimmy Butler scored 42 points and the Miami Heat staged a second straight stunning fourth-quarter rally before winning 128-126 in overtime on Wednesday night in Game 5 to complete an upset of the top-seeded Bucks in their Eastern Conference first-round playoff series.
Two nights after outscoring the Bucks 30-13 in the final six minutes of a 119-115 victory in Miami, the Heat produced another huge comeback and tied the game on Butler's layup with half a second left in regulation.
Miami went on to become the sixth No. 8 seed to beat a No. 1 seed. The last time it happened was in 2012, when a Philadelphia 76ers team featuring current Bucks guard Jrue Holiday capitalized on Derrick Rose's knee injury to beat the top-seeded Chicago Bulls.
The Heat advanced to a second-round series with the fifth-seeded New York Knicks, who completed their 4-1 series win over the Cleveland Cavaliers earlier Wednesday. Game 1 is Sunday in New York.
Bam Adebayo put the Heat ahead for good by dunking in a putback of Butler's missed driving layup attempt with 4:44 left in overtime. The Bucks trailed 128-126 and had the ball in the closing seconds, but the clock ran out before Grayson Allen could take a shot as he drove to the basket.
Adebayo had 20 points, 10 rebounds and 10 assists. Gabe Vincent added 22 points.
Giannis Antetokounmpo had 38 points and 20 rebounds for the Bucks, though he shot just 10-of-23 on free-throw attempts. Khris Middleton added 33 points.
Milwaukee led 102-86 after three quarters but shot just 5-of-25 from the floor in the fourth quarter and overtime.
The Heat tied the game on two occasions late in the fourth quarter before Middleton made two free throws to put Milwaukee back ahead with 27.8 seconds left.
Then things really got interesting.
After calling a timeout, the Heat got the ball to Butler, whose 3-point attempt missed with 18 seconds left. Holiday made two free throws with 14 seconds remaining to make it a four-point game, but Vincent's 3-pointer cut the lead to one with 8.4 seconds left.
The Bucks had the ball in the backcourt when Holiday threw an errant pass that eluded Middleton. Miami's Kyle Lowry initially was called for a foul as he chased the loose ball, but the Heat successfully challenged the call and it was ruled a jump ball.
Brook Lopez tipped the ball to Antetokounmpo, whose pass nearly went out of bounds before Middleton saved it to Holiday. After getting fouled with 2.1 seconds left, Holiday missed his first free throw before sinking the second to make it 118-116.
After the Heat called timeout, Vincent stood in front of the Bucks bench and threw an inbounds pass to Butler, who was waiting under the basket to make the tying score, before the Heat went on to win in overtime.
— The Associated Press
Grizzlies 116, Lakers 99: Grizzlies put pressure back on Lakers
The Memphis Grizzlies took advantage of LeBron James' exhaustion.
After playing 45 minutes in the Lakers' overtime win in Game 4, James clearly wasn't himself in Game 5, finishing with just 15 points on 5-for-17 shooting and 10 rebounds in nearly 37 minutes.
The Grizzlies capitalized on an off-night from The King, winning Game 5 in Memphis, 116-99. Now, the Lakers have a 3-2 lead with Game 6 set for Friday at Crypto.com Arena.
Ja Morant and Desmond Bane set the tone early as the Grizzlies jumped to a 17-point lead in the first half.
But the Lakers stormed their way back to cut their deficit to just one point, 61-60, after D'Angelo Russell made a 3-pointer with 10 minutes and 18 seconds left in the third quarter.
With their season on the line, the Grizzlies eventually responded with a ferocious 19-2 run, pushing their lead to as much as 25 points in the fourth quarter.
The Lakers cut their deficit to as few as 12 points with just under three minutes remaining, but couldn't complete the comeback.
Bane had 33 points, 10 rebounds and five assists. Ja Morant, who didn't speak to reporters after Game 4, had 33 points, 10 rebounds and five assists.
Meanwhile, Anthony Davis was the only Laker to score above 17 points. Davis finished with 33 points, 19 rebounds and two blocked shots, a strong comeback from the 12-point, 11-rebound performance he had in Game 4.
In his walk-off interview with TNT after the win, Morant thanked the fans at FedexForum.
"It's our home floor, home crowd, we feed off their energy," he said.
But now the series shifts back to Los Angeles, where Morant and the Grizzlies will try to avoid elimination in front of a Lakers home crowd that's witnessing its first postseason at capacity in 10 years.
For the Grizzlies, it will be the ultimate test to keep their season alive and prevent a 7-seed from eliminating a 2-seed, a feat that only five 7-seeds have accomplished since 1984, when the playoff field expanded from 12 to 16 teams.
— Melissa Rohlin
Knicks 106, Cavaliers 95: Knicks topple Cavs to advance
Jalen Brunson scored 23 points, RJ Barrett added 21 and the New York Knicks downed the Cleveland Cavaliers 106-95 in Game 5 on Wednesday night to advance to the second round of the Eastern Conference playoffs for the first time since 2013.
The Knicks easily controlled a series that was more one-sided than expected, even after Julius Randle aggravated his left ankle injury and missed the second half.
New York won the opener at Rocket Mortgage FieldHouse, overpowered the Cavs twice at noisy Madison Square Garden and then returned to Cleveland to finish the job. The fifth-seeded Knicks will meet the Miami-Milwaukee winner next.
Brunson was the consistent ingredient throughout the series for the Knicks, who signed the stocky guard as a free agent last summer before their attempt to acquire Donovan Mitchell in a trade from Utah fell apart and he landed in Cleveland.
Brunson averaged 24 points in the series and led New York in scoring all four wins while outplaying Mitchell for the second straight postseason. Last year, Brunson was with Dallas when he got the best of Mitchell.
Mitchell scored 28 and Darius Garland 21 for the Cavs, who won 51 games during the regular season but whose inexperience showed throughout their first playoff series in five years. The Cavs weren't ready.
A bigger issue, though, seemed to be Cleveland's toughness. The Cavs got pushed around and outrebounded in all four losses, including 48-30 in the clincher.
New York center Mitchell Robinson finished with`18 rebounds — 11 offensive — in Game 5 and the 7-footer didn't shy away from calling out the Cavs for being soft after Game 3, saying they appeared to be shaken.
Cleveland hoped to recapture some of its 2016 magic and overcome a 3-1 deficit like LeBron James and the Cavs did in the NBA Finals to shock Golden State. But Brunson, Barrett and the rest of the Knicks had other plans.
They closed out the Cavs in the second half without Randle.
The All-Star forward left late in the second quarter after aggravating a sprained left ankle and didn't return. Obi Toppin started in his place and scored 12 points in the third quarter as the Knicks opened an 18-point lead.
New York never let Cleveland get closer than six in the fourth, much to the delight of several hundred Knicks fans who celebrated behind their bench.
Randle was moving as well as he had in the series before going down.
After trying to block Caris LeVert's jumper, he landed awkwardly and stayed on the floor for a few minutes while being checked. Randle was helped to his feet but defiantly walked off the floor and to the locker room for treatment.
Turns out, the Knicks didn't need him.
New York's depth was also a huge factor in the series. Every time coach Tom Thibodeau turned to a reserve, they responded.
That wasn't the case for the Cavs and coach J.B. Bickerstaff, whose bench was a problem all season and was further exposed when the games were more meaningful.
One sequence in the first half underscored Cleveland's frustration.
Isolated on the wing against Brunson, Isaac Okoro refused to bite on a move and kept New York's guard in front of him and nearly came up with a steal before fumbling it out of bounds with two seconds left on the 24-second shot clock.
New York inbounded and Immanuel Quickley hit a 3-pointer to put the Knicks ahead by 12.
G Quentin Grimes missed his second straight game with a bruised right shoulder. He's been out since absorbing a hit in the first half of Game 3. ... New York improved to 13-2 in the postseason against Cleveland, winning all four series (1978, 1995, 1996 and 2023).
With 23 points and 10 assists in Game 4, Garland became the second Cleveland player to 23 or younger to post those totals in a playoff game. James did it eight times with the Cavs. ... Cleveland is 46-15 at home in the playoffs since 2008, losing elimination games in the arena in 2015, 2018 and 2023.
— The Associated Press
Ric Bucher is an NBA writer for FOX Sports. He previously wrote for Bleacher Report, ESPN The Magazine and The Washington Post and has written two books, "Rebound," on NBA forward Brian Grant's battle with young onset Parkinson's, and "Yao: A Life In Two Worlds." He also has a daily podcast, "On The Ball with Ric Bucher." Follow him on Twitter @RicBucher.
Melissa Rohlin is an NBA writer for FOX Sports. She previously covered the league for Sports Illustrated, the Los Angeles Times, the Bay Area News Group and the San Antonio Express-News. Follow her on Twitter @melissarohlin.
---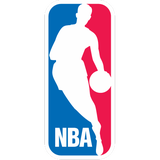 Get more from National Basketball Association
Follow your favorites to get information about games, news and more
---