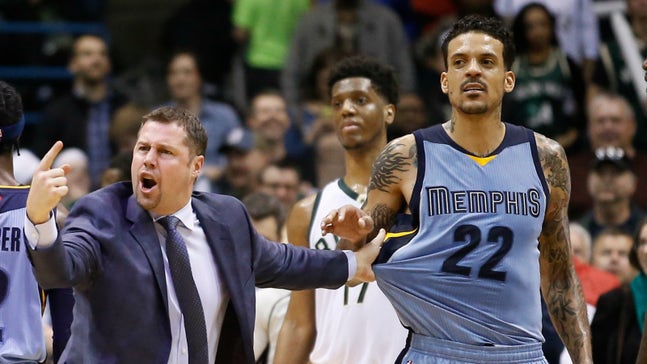 Matt Barnes suspended for following John Henson into locker room
Published
Mar. 19, 2016 6:13 p.m. ET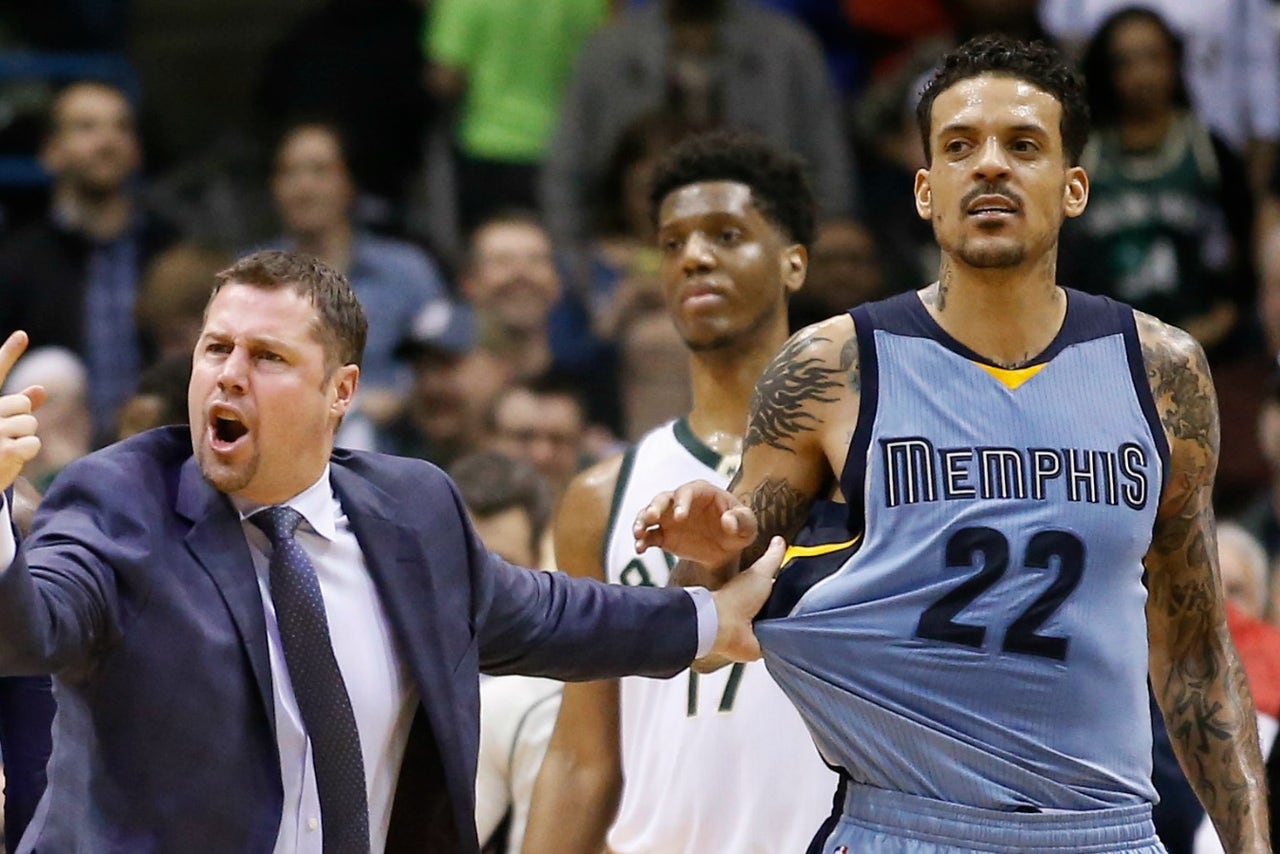 NEW YORK — Memphis Grizzlies forward Matt Barnes was out of Saturday's game against the Los Angeles Clippers after the NBA suspended him one game, saying he tried to enter Milwaukee's locker room and verbally challenge Bucks forward John Henson after both players were ejected.
On Thursday, Henson blocked Barnes' shot with 5.5 seconds left in the Bucks' 96-86 win over the Grizzlies in Milwaukee. After the play, Henson taunted Barnes and was given two technical fouls and ejected. Barnes was charged with a technical foul and ejected for continuing to use obscenities.
Barnes told the Los Angeles Times that he was led astray by an arena worker.
The NBA says he will serve his suspension without pay Saturday night when Memphis hosts the Clippers.
The NBA also announced Saturday that Milwaukee guard Greivis Vasquez has been fined $15,000 for following Henson to the locker room, while Bucks forward Giannis Antetokounmpo and center Greg Monroe have been fined $10,000 each for their roles.
Per league rules, Barnes was not in the building for the Clippers game and unavailable for comment.
Memphis coach Dave Joerger said he learned of the suspension about 2 1/2 hours before game time.
"It's a tough deal," said Joerger, who is coaching through a rash of injuries, including core players Marc Gasol, Zach Randolph and Mike Conley, along with reserves Brandan Wright and Chris Andersen. "...You might agree or disagree, I'm not going to get into that."
Joerger said he would like to have known Friday night or Saturday morning, where he could adjust his game plan to Barnes' absence. But, he added, it's paramount the league is thorough in such situations.
"I'm sure when you look into those kinds of situations, you ask 12 different people, I'm sure you get 11 or 12 different answers on what exactly went on," he said.
One factor in Barnes' suspension, according to the league, was his continuing use of obscenities. Asked if he had heard of such reasoning, Joerger replied with a laugh: "Then I would have got thrown out."
---
---