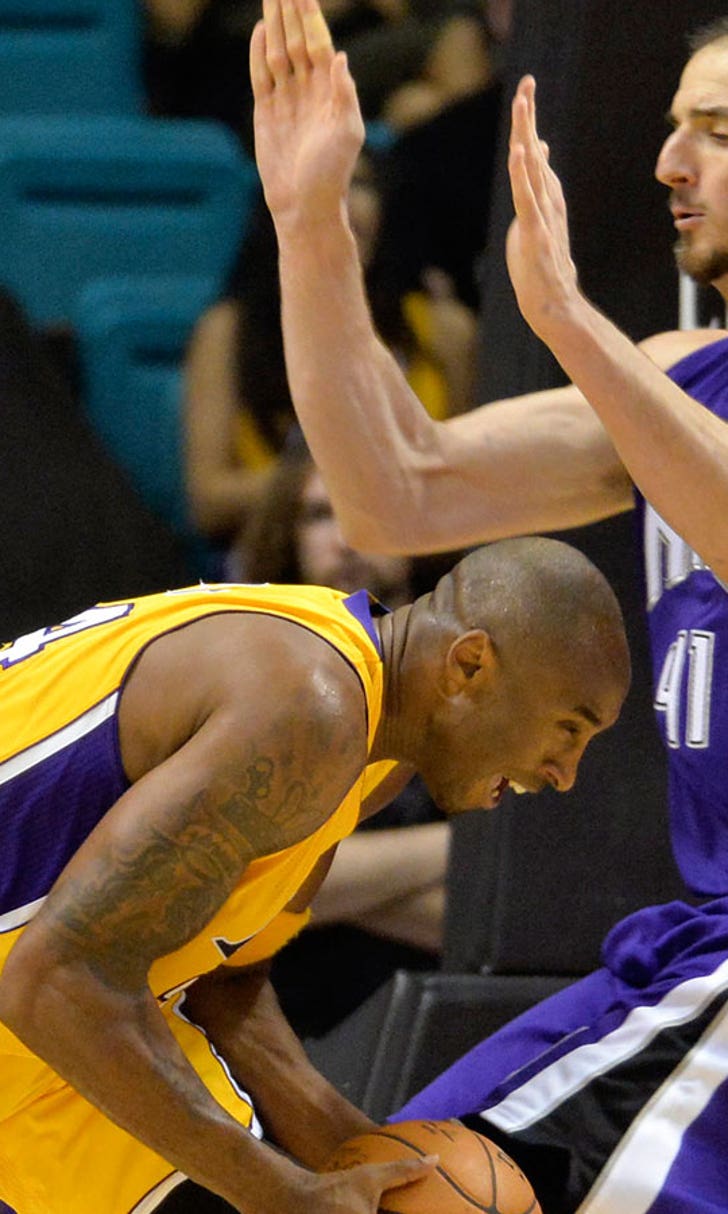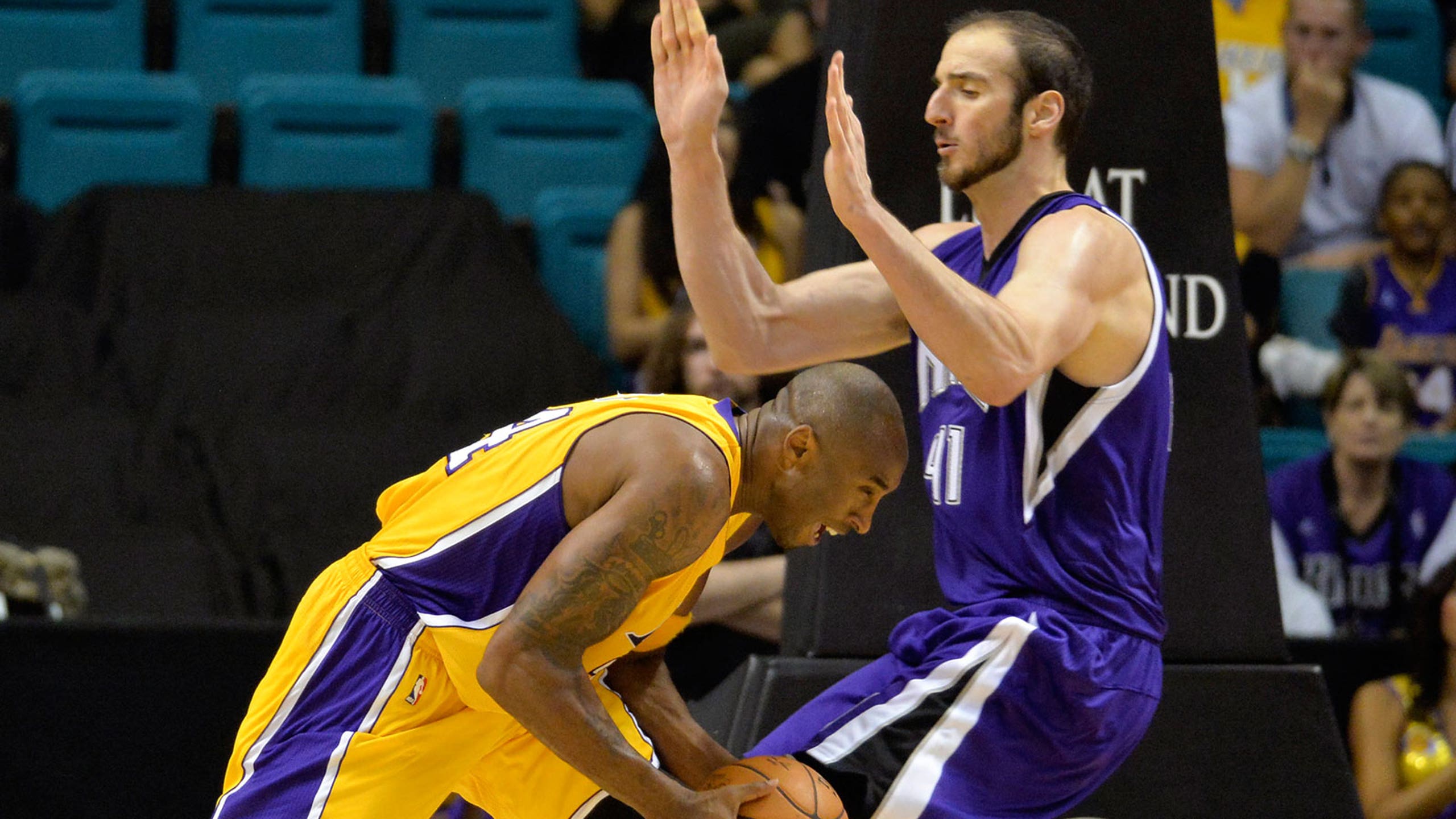 Lakers-Kings Preview
BY foxsports • January 6, 2016
The Los Angeles Lakers are expecting Kobe Bryant back for his last game in Sacramento.
Whether the Kings will have Rajon Rondo will determine whether they will be successful at pushing the tempo as they have been in a four-game win streak in this series.
DeMarcus Cousins has simply been sensational as well for Sacramento heading into Thursday night's opener of a three-game homestand.
Bryant has missed the last three games with a sore right shoulder, though he is traveling to the state capital with the intention to play one final time there. He was a signature part of the rivalry between these teams early in his career, most notably when he and Shaquille O'Neal combined for 65 points in a Game 7 overtime victory at Sacramento in the 2002 Western Conference finals en route to the third of three straight titles for the Lakers.
"It'll be interesting tomorrow," coach Byron Scott said. "It's the last time he'll be in Sacramento so obviously I think the fans will be very respectful."
Bryant, the NBA's worst shooter overall (34.1 percent) and on 3-pointers (25.9), is officially questionable.
"I'm kind of anxious to get him back out there, and it seems like he's anxious as well," Scott said. "How much and how long will be determined."
More vital to the outcome of this game will be whether Rondo, the NBA's leader with 11.6 assists per game, will be on the floor. He sat out Tuesday's 117-116 double overtime loss at Dallas due to back spasms.
Sacramento (14-21) is one of the NBA's leaders in fast-break points with an average of 18.0. The Kings finished with a season-high 33 fast-break points in a 132-114 rout of Los Angeles on Oct. 30, and are averaging 25.0 in this four-game win streak in the series.
"It's going to be probably the number one thing tomorrow because they do run," Scott said. "They run just as well as anybody right now, they really get up and down the floor."
Scott will also have to worry about slowing down Cousins, who is averaging 33.3 points and 15.0 rebounds in his last three games. He had 35 and 17 on Tuesday as the Kings narrowly missed their third three-game win streak.
Sacramento allowed the game's final eight points, including a 3-pointer at the buzzer by Deron Williams.
"The only thing I can complain about is the last outcome of the game," coach George Karl said.
Cousins now has 4,019 rebounds for the most in the franchise's history in its Sacramento era. He passed Chris Webber's mark of 4,006.
"Big fan of C-Webb and it's an incredible honor," Cousins said.
While the Kings' point guard situation is murky, it looks like the Lakers (8-28) will get rookie point guard D'Angelo Russell back after he missed Tuesday's 109-88 defeat to Golden State with a sore throat. It marked the first game he missed.
"I was lacking energy a little bit," Russell said. "That's the only reason. I can play with a sore throat, but I didn't really have the energy. I felt really slow."
Los Angeles had its season-high three-game win streak snapped. Lou Williams missed all seven shots from the floor and scored 10 at the line after totaling 54 points in his previous two games.
---
---