How to beat the Golden State Warriors in 5 'simple' steps
Published
Mar. 15, 2016 6:28 p.m. EDT

The Golden State Warriors are on a beeline with history, and the Bulls' 1995-96 record of 72 wins isn't the only thing in jeopardy.
Back-to-back top-five all-time regular seasons and titles? That's the foundation of a dynasty that could last well into the next decade.
The Warriors' dominance is making some of the world's most hardened athletes and stubborn franchises break. LeBron James' nonsensical tweets a few weeks back? He doesn't do that stuff if the Cavs are the best team in basketball.
The Spurs are standing strong, sure, but even they understand what they're going up against in the revolutionary Warriors. The Dubs' Jan. 25 blowout win over San Antonio stands as the evidence.
So how do you stop the Warriors? Well, not every team can do it. In fact, few teams can do it. But if you're one of those teams equipped with the right stuff, you'll need to play the game of your life, have luck on your side, and follow these rules:
If you can embrace this axiom, you stand a chance. Fighting it guarantees death, especially in a seven-game series.
There is no system that can beat the Golden State Warriors when they're playing at their best. As soon as that baseline truth is understood, you can move on to doing your best against this juggernaut of a team.
Fighting fire with fire means that you have to eschew your preferred way of playing, no matter what that might be, and embrace the remainder of the rules on this list. If you're not equipped to do so, you can try your luck, but you won't find a precedence of success.
This might sound really simple, but it's not. The Warriors shoot, on average, a preposterous 30 3-pointers per game and make better than 40 percent of them. The Warriors have taken a simple-rule of math — 3>2 — and exploited it by shooting an ungodly percentage.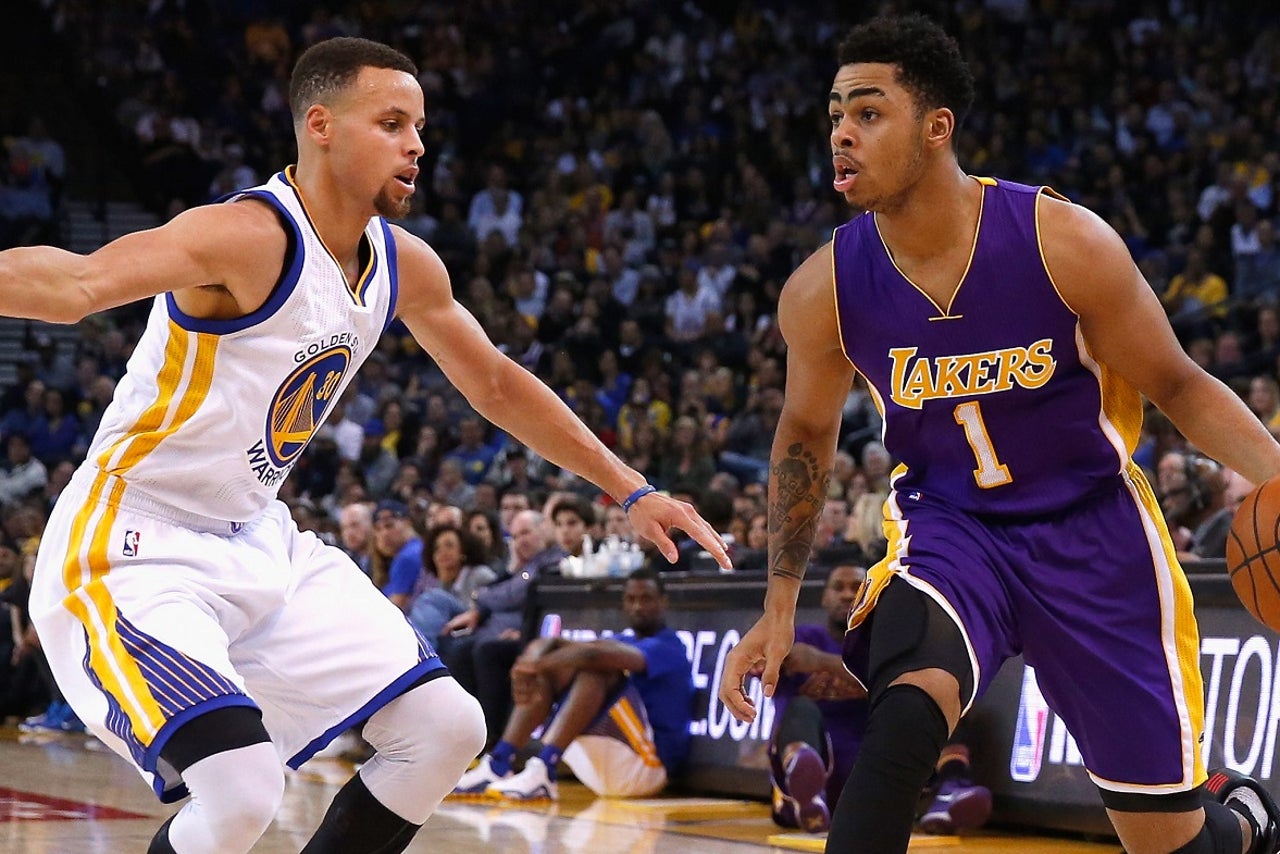 There's little a defense can do to close out the 3-point line against the Warriors — the Dubs' ball movement creates tons of open looks and Curry is borderline undefendable — but to beat the Warriors, you have to throw logic out and get into a shootout with arguably the greatest shooting team in history.
In the Warriors' six losses this season, they've been cumulatively out-shot from behind the arc. Opponents have scored an average of 27 points per game with the long ball in those six losses, while the Warriors have scored only 24 points. In Warriors' wins, Golden State outscores opponents 39 to 21. You might not always out-score the Warriors from beyond the arc, but you have to try.
The Warriors are second in the NBA in pace, averaging 102 possessions per 48 minutes -- so they like to play fast. If you want to play slow against the Warriors — a la LeBron and the Cavs in the NBA Finals last year — you can do that, but the Warriors will, eventually, speed you up and take you out of your element.
Going back to the Golden State rule, your best chance to beat the Warriors is to push their pace to something even faster than their fast. That gives you a chance to match possessions, and it might push the Warriors into recklessness with the ball. In losses this season, the Warriors have seen almost two more possessions per game than usual (which isn't insignificant) and have seen their assist-to-turnover ratio drop from 1.91 to 1.51.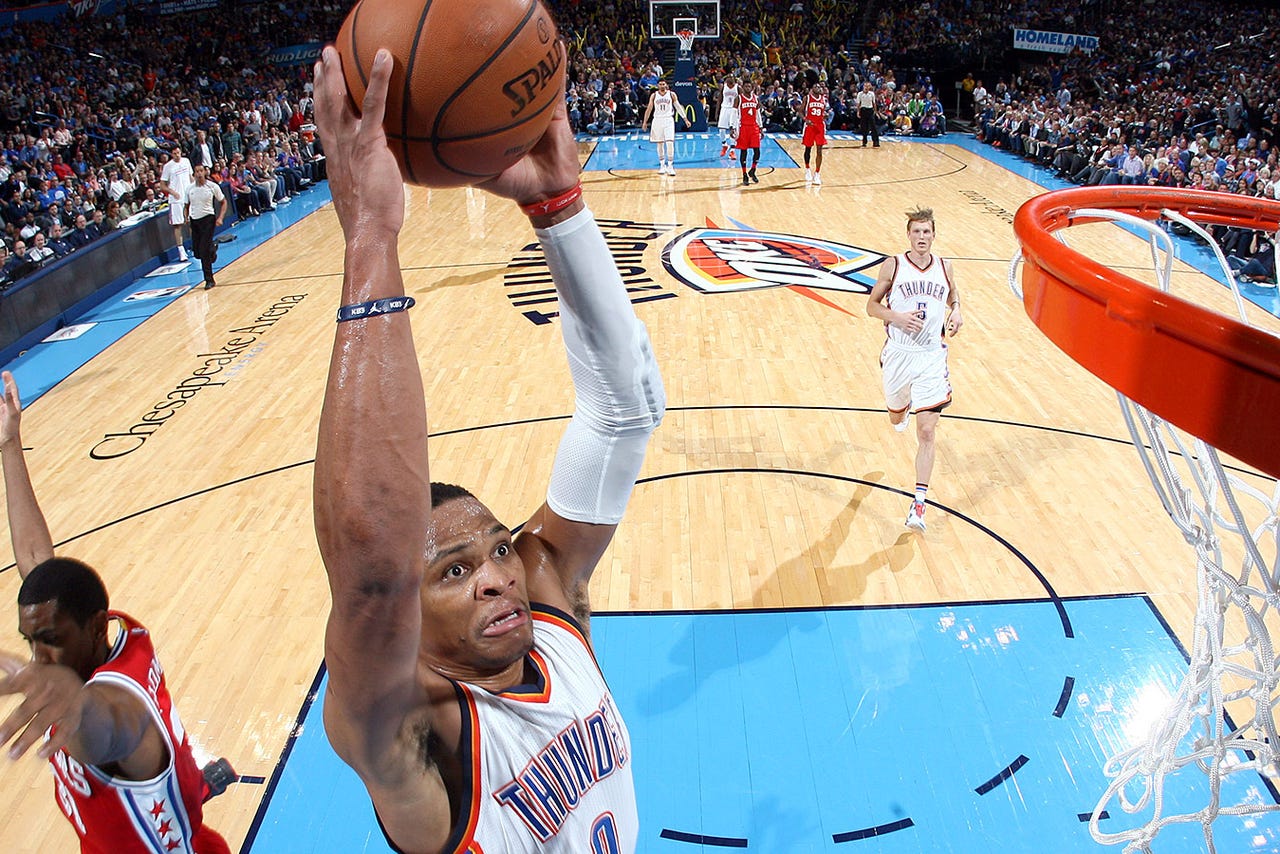 This plays in with rule No. 2, because teams that have seen success against the Warriors have found it by running directly at the NBA MVP when he's on defense. The Warriors are an elite defensive team, and Curry, while an above-average defender, is the weak link in the team's go-to five. For example: Damian Lillard beat the Warriors by having the game of his life, scoring 51 points on 18-of-28 shooting (9 of 12 from behind the arc.)
The Warriors probably will switch Klay Thompson onto your point guard once he gets hot, but you have to get everything you can when Curry is the primary defender.
Not everyone can score with Curry, but those who can must.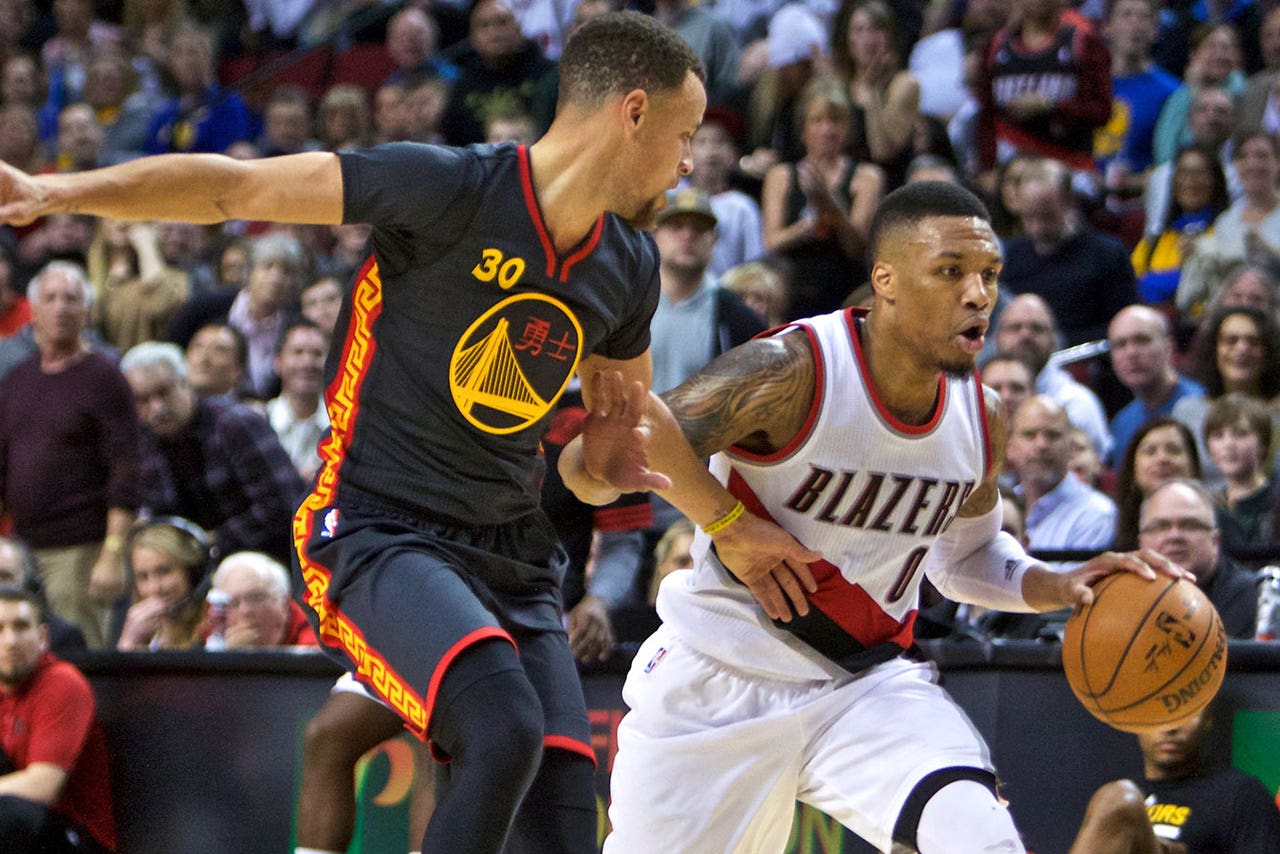 Draymond Green is the linchpin of the Warriors' offense, as the Dubs lean heavily on him to be the primary ball handler when Curry sees double-teams.
Green often operates in this mode from inside the key, where he can dish, attack mismatched defenders by driving to the hoop, or shoot a short jumper or floater. You do not want Green to do options 1 and 2.
Green has played in five of the Warriors' six losses this season, and in three of those five losses, he has shot worse than 30 percent from the field. Furthermore, poor Green shooting has contributed to two tight GSW wins (vs. Oklahoma City and Orlando.)
The Warriors thrive through mismatches. When they're at their best, they have four players who can guard multiple positions (and Curry) on the court. This system isn't perfect, but it creates the advantage of chaos. If teams embrace their own length and implement a super-switching D, they stand a chance to neutralize that Golden State weapon.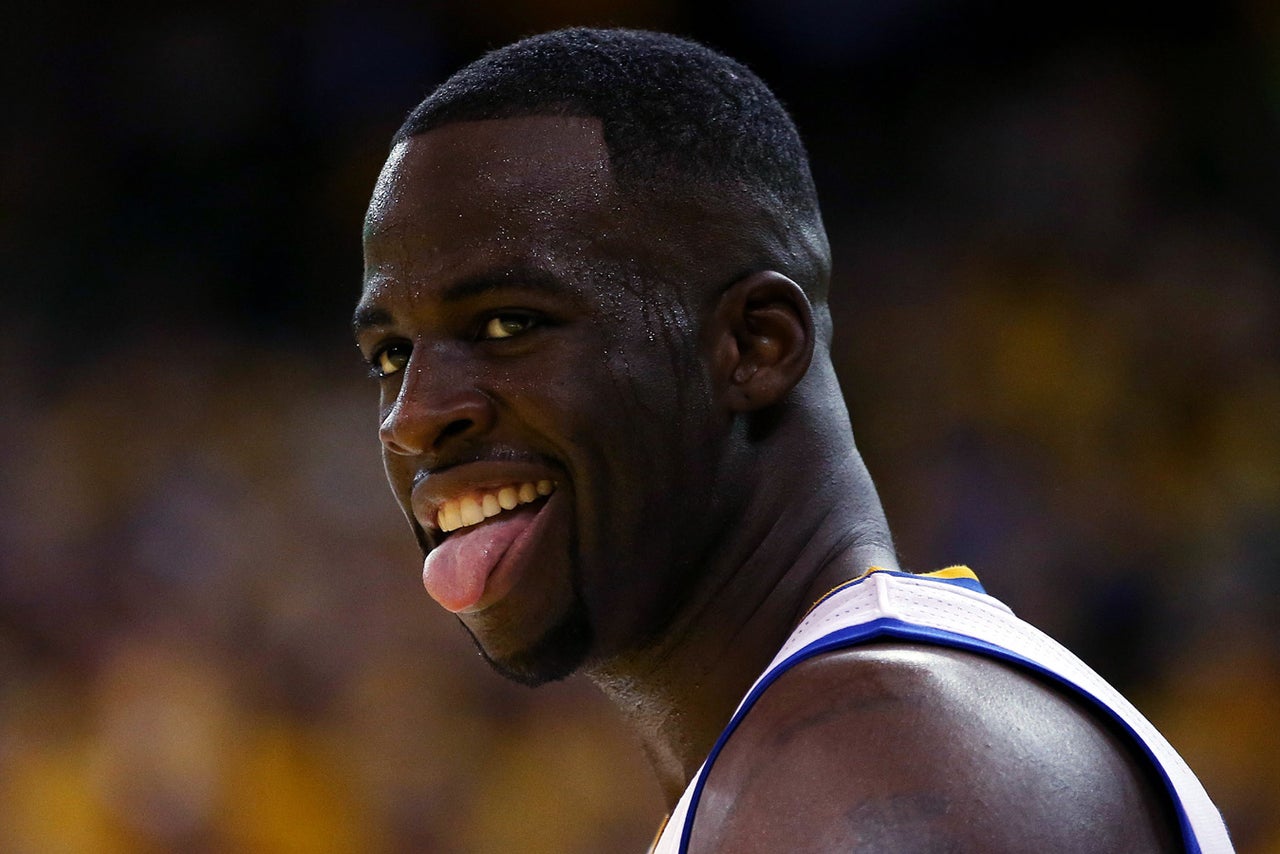 The Bucks are the best example of this working: they handed the Warriors their first loss of the season in December by playing their uber-long lineup, and then kept their game a week later close again. Other teams that have embraced stretching — Oklahoma City, Detroit, Portland, Miami, and Orlando — have avoided blowouts as well.
Even if your team does everything listed above, there's no guarantee it will result in a victory. The Warriors need to be "off" in some way if you're to stand a chance.
But if you follow these rules, you might, just might, stand a chance against perhaps the greatest team in NBA history. But truth be told, you'll probably lose anyway. Sorry.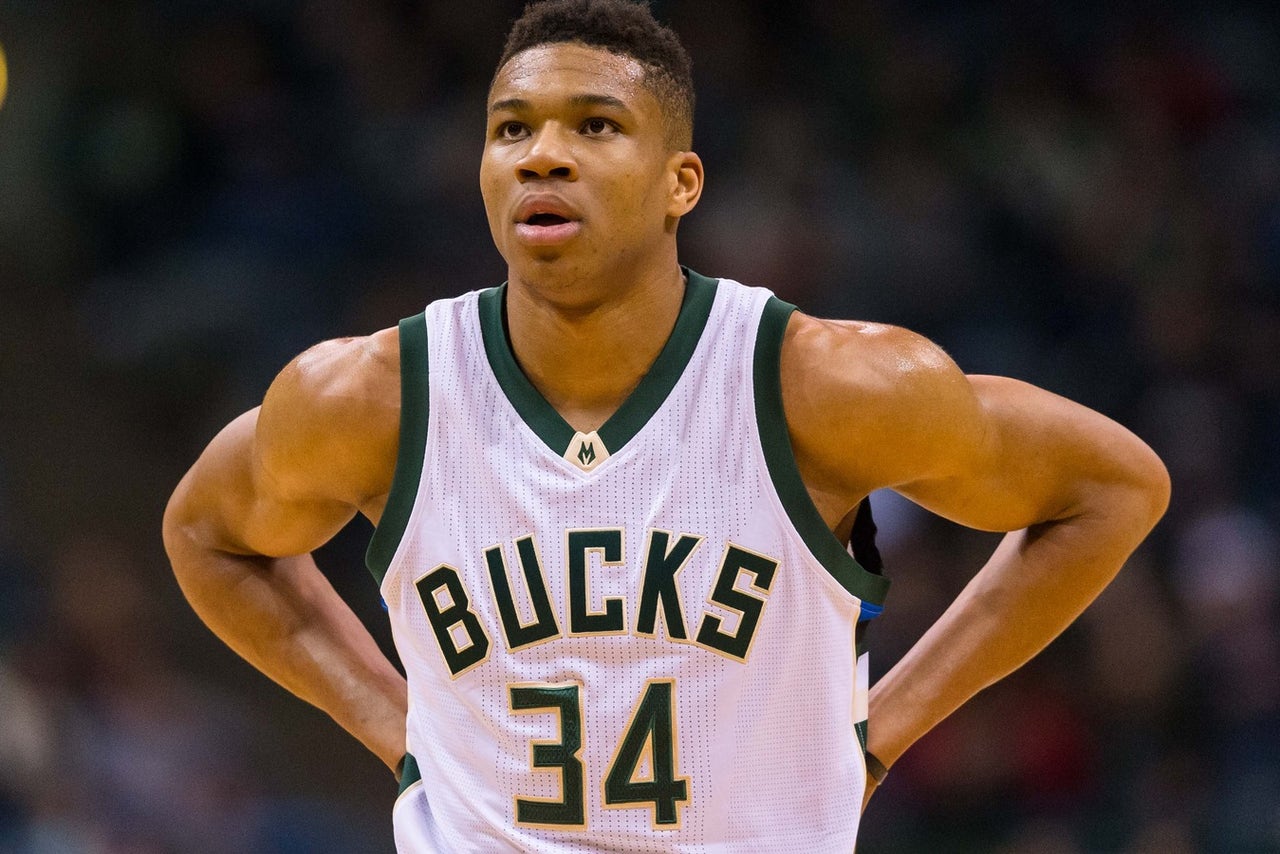 ---
---