National Basketball Association
National Basketball Association
Clippers 97, Wizards 95
Published
Dec. 17, 2009 1:05 p.m. ET

Earl Boykins made no excuses after he fumbled away Washington's last chance.
Nothing he could say would make the Wizards feel better about their string of heartbreaking losses - or change the Clippers' celebration of a remarkable comeback win.
Eric Gordon matched his season high with 29 points and hit his final free throw with 11.3 seconds left, and Boykins turned the ball over moments later to seal Los Angeles' 97-95 victory over Washington on Monday night.
Chris Kaman had 11 of his 23 points in the fourth quarter for the Clippers, who overcame a 17-point deficit in the second half before holding off the Wizards, who lost their fifth straight by a total of 11 points.
``It seems every game we'll find a different way to lose,'' Boykins said.
Caron Butler scored nine of his 20 points in the final 2:43 for the Wizards, including a 3-pointer with 11.8 seconds left. Gordon's 1-for-2 effort at the line followed before Boykins, the 5-foot-5 former Clipper, lost control of his dribble in the frontcourt with about 4 seconds left.
``I just lost the ball,'' Boykins said. ``It was that simple. I saw Brendan (Haywood) open up under the basket, I went to make a pass, and I lost the ball. It was a game where we didn't execute at the end. Whenever you lose a one-possession game, there's other possessions in the game that lead to that. We played good, but we didn't play well enough to win.''
Baron Davis had 14 points on 2-for-14 shooting and 12 assists for the Clippers, who finished a six-game homestand with an impressive late rally in the opener of the Wizards' four-game West Coast trip.
``We talked about this being our getaway game, so this was an important win,'' said Marcus Camby, who had 15 rebounds and two last-minute free throws for the Clippers. ``This will boost our confidence and allow us to play strong. Every game on this road trip is winnable. We just need to come in with the same attitude we did tonight.''
The Clippers trailed 64-47 in the third quarter before a 20-2 run put them ahead early in the fourth. Gordon was a consistent offensive threat in one of his better games during an injury-plagued season, finishing 10 of 15 with three 3-pointers.
``In his second year he has more confidence, and he's becoming more of a playmaker,'' Davis said of Gordon. ``We've got to keep finding him, because he's the focal point of our offense. He sets the tone. He sets the tempo for us.''
Antawn Jamison matched his season high with 32 points and 11 rebounds for the Wizards, who struggled through more of the poor late-game execution that caused this skid. Gilbert Arenas had 16 points on 4-of-14 shooting and nine assists, fouling out with 2:51 to play in another rough night for Washington's star guard.
``It's tough to know that things could be different if we rebounded or executed a little differently down the stretch,'' Jamison said. ``The true character of this team has to come out. We just have to do it the hard way and find a way to put a couple of victories together.''
Los Angeles held the Wizards without a field goal for more than 4 minutes late, but consecutive baskets by Butler and Jamison pulled Washington within 94-92 in the final minute. Washington's Nick Young had an open look at a go-ahead 3-pointer with 18 seconds left, but the former USC guard's shot rattled in and out.
Camby hit two free throws, but Butler and Gordon combined to give Washington one last chance.
Arenas' return to his hometown didn't fix the inconsistent star's slump - except maybe at the free throw line. He missed crucial free throws in the final seconds of the Wizards' last two losses, allowing Boston and Indiana to come from behind for narrow victories.
Although he went 7 for 8 from the line, Arenas missed his first five shots from the field and didn't score until hitting a layup 2:23 before halftime. His first free throw moments later barely got to the rim, but Washington made a 13-2 run to close the half.
The Wizards opened the third quarter with a 10-3 run and eventually took a 16-point lead, but Los Angeles responded with 13 consecutive points.
NOTES: Wizards swingman Mike Miller worked out in the Staples Center hallway with Washington's trainers before the game. He has been out since Nov. 21 with a strained right calf, but is close to returning. ... Camby, the subject of numerous trade rumors, had 11 rebounds before scoring his first point on a free throw in the third quarter. He finished with eight points.
---
---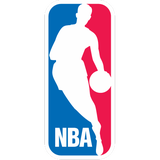 Get more from National Basketball Association
Follow your favorites to get information about games, news and more
---