Chris Paul's injury should push the Clippers to make the Blake Griffin-for-Carmelo trade
BY Dieter Kurtenbach • January 18, 2017
The 2016-17 season is the most important one in Clippers' history, and so far, it has been a disaster.

There was an incredible start that tuckered out and was then effectively erased by a blowout home loss to the Warriors in early December.

Less than two weeks later, Blake Griffin underwent arthroscopic surgery on his right knee.

But with Griffin nearing a return, the Clippers had hope that the second half of the season could replicate their 14-2 start of the campaign.

Until Monday, when Chris Paul injured his left thumb on the hip of Russell Westbrook. Tuesday, the Clippers announced that Paul tore ligaments in that thumb and will be out until March.

This Clippers season has been snakebitten, but should nothing else happen between now and March, the Clippers will have roughly a month to ramp up their play for the postseason.

That's not a lot of time, especially for a team that has shown zero ability to beat the Golden State Warriors, but Paul's injury shouldn't mark the figurative end of the Clippers' season.

But with Griffin and Paul both likely to opt out of their contracts at the end of the year, perhaps Tuesday's news should bring about the end of the Clippers as we know them.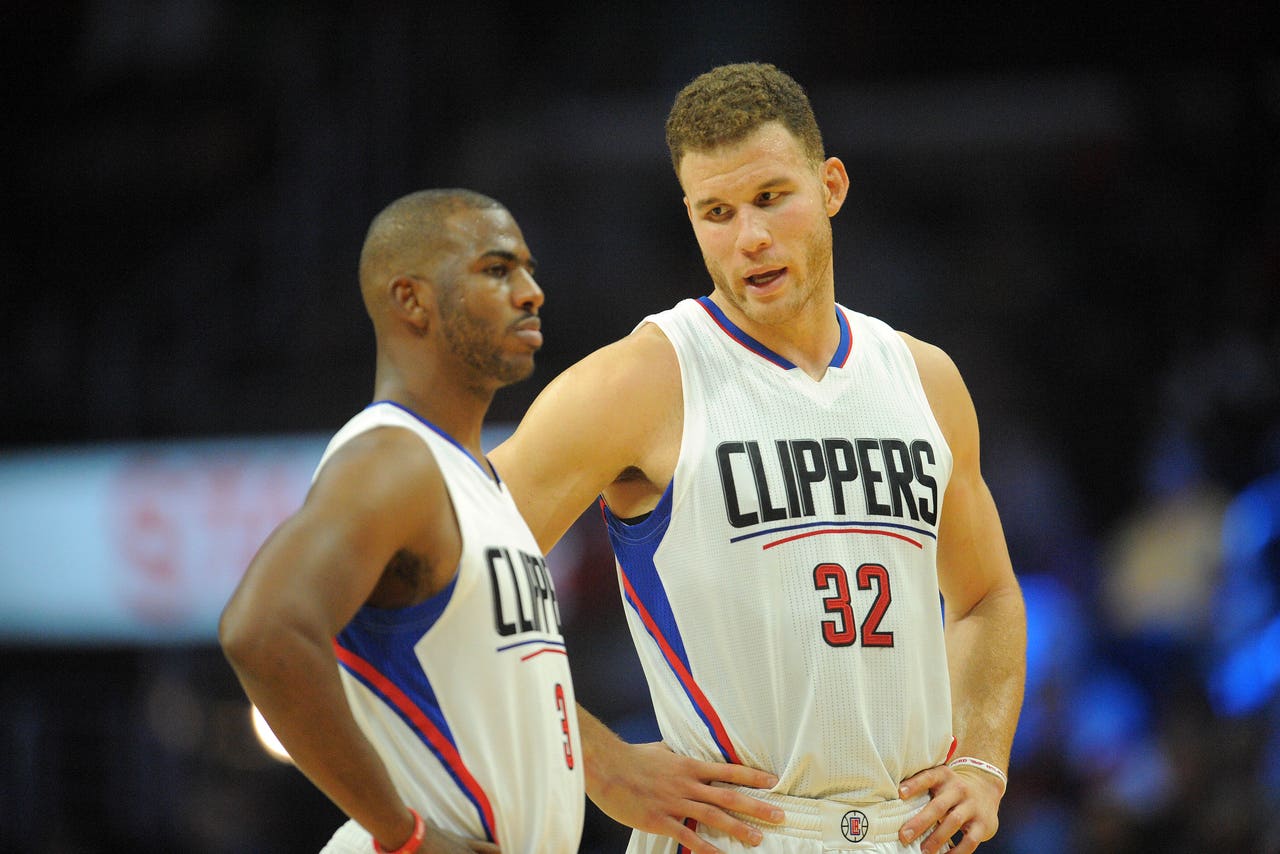 The Clippers, as currently constructed, aren't going to beat the Warriors in a seven-game playoff series unless there's a significant injury to Golden State — that's well known in the Bay, L.A., and across the U.S.A.

And if your championship hopes are directly tied to the wish that something terrible happens to another team, you don't really have championship hopes, do you?

Do the Clippers put their head down, hope that their luck turns around in a serious way and then see where the cards fall in the postseason and offseason, knowing that at best they'll be back in the same place next year?

Or do they make a move now and control their own destiny?

There's an argument to be made for the latter.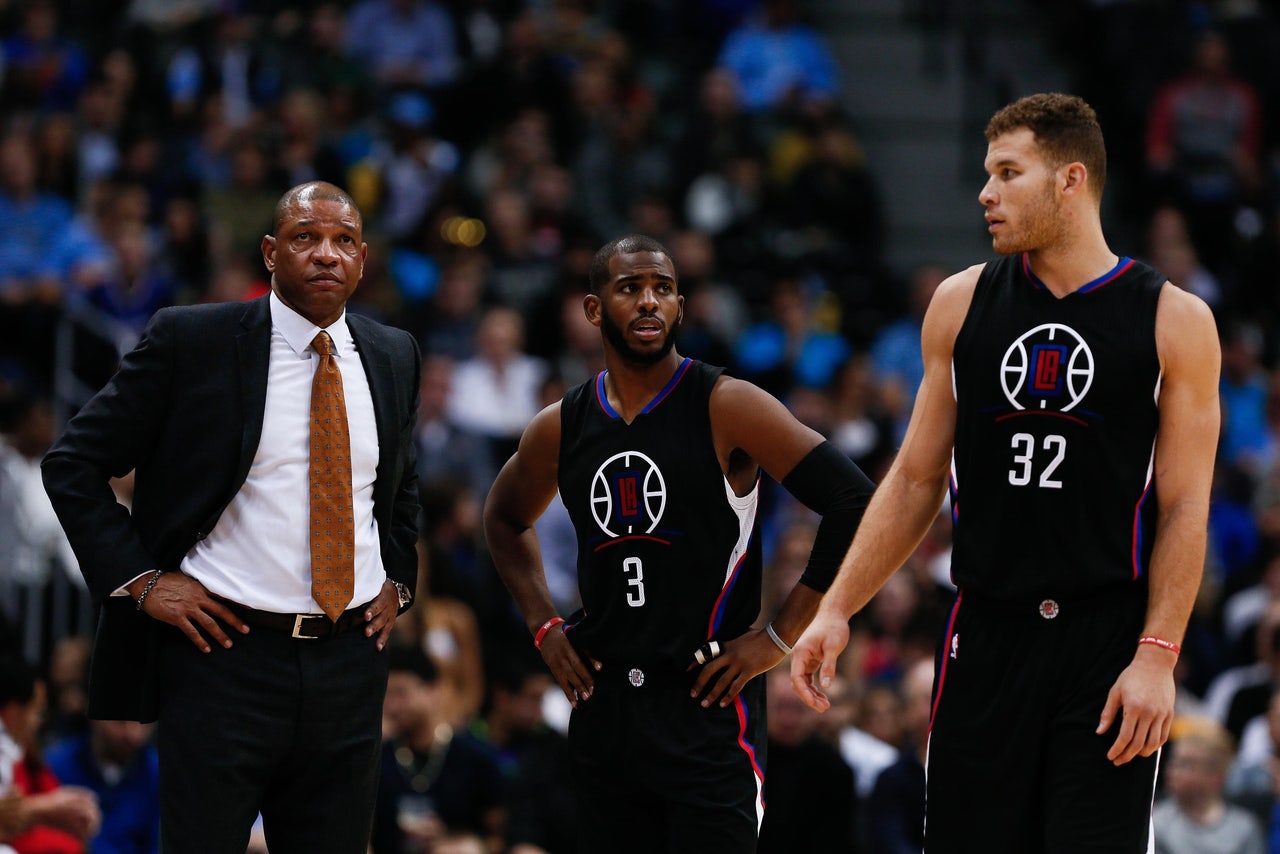 Both Paul and Griffin are going to opt out of their deals this offseason — they would be foolish not to — and there's no guarantee that both will return to Los Angeles.

Even if they do — the Clippers' core would be the oft-injured Griffin and a Paul that is fast approaching the end of his incredible peak.

If this Clippers core hasn't truly contended for a title to this point (and doesn't appear poised to change that fact this year), is there any reason to believe that it ever will?

The Clippers have won seven straight games, all without Griffin, which has led to speculation that Griffin might be expendable at the trade deadline.

That's unsurprising — Griffin has always seemed to be out of place in the Clippers offense that is at its best when it's operating out of a 1-5 pick-and-roll with Paul and DeAndre Jordan.

Griffin is a wonderful player, but the Clippers appeared better last year without him in the lineup. Seth Partnow accurately pointed out the flaw of that visual analysis this time last year, but there is still something to be said for Griffin's game not being in total sync with Paul's. Plus, while the Clippers might not have actually been better without Griffin last year, they were replacing him with a player off the bench — of course there's going to be a level of attrition when you replace a player who was at a near-MVP level with a Paul Pierce who might actually need a wheelchair.

But what if the Clippers replaced Griffin with a stretch-four type like Carmelo Anthony?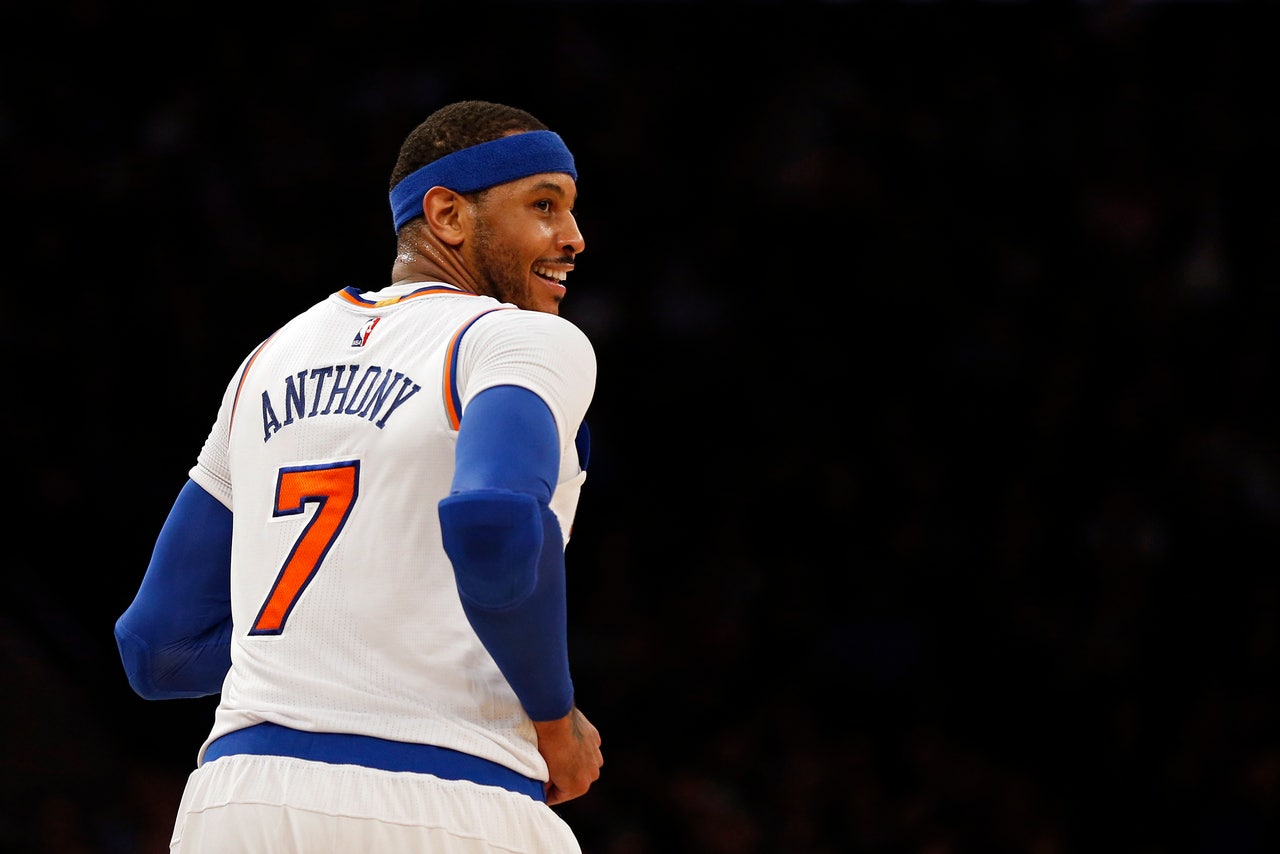 It's almost impossible for the Clippers to acquire a player like Anthony (who by all accounts is only interested in waiving his no-trade clause to move to Los Angeles) without swapping Griffin. Melo has a trade kicker worth 15 percent of his contract, the Clippers are hard-capped at just over $117 million and they don't exactly have many valuable draft picks to trade (meaning they'd have to totally empty the cupboard if they tried to move role players in exchange for Anthony.)

There'd have to be a few add-ons (Pierce and Diamond Stone even out the deal), but the only trade that would logically work would be Griffin for Anthony.

That's a massive blockbuster — one that would reverberate around the NBA for years to come.

But here's the problem: The Clippers need to make the move before Paul comes back — the trade deadline is Feb. 23.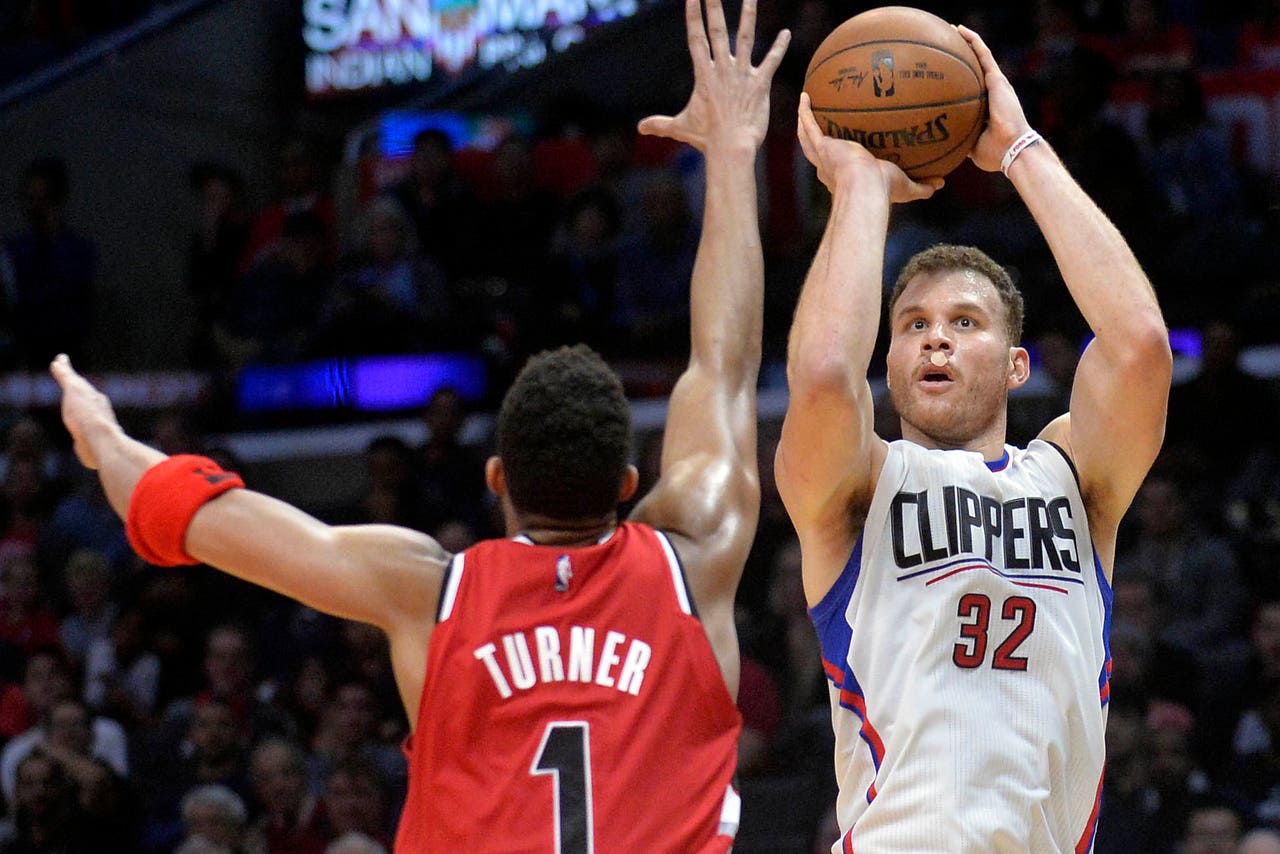 Why would the Clippers be interested in Melo for Griffin?

Paul's name has been attached to the Knicks this summer because he hasn't shied away from the fact that he wants to play with another member of the four-man "banana boat" crew — Anthony.

It's hard to find a point guard in this NBA (just ask the Knicks and Bulls) and so while it seems extreme for the Clippers to choose Paul, who will be 32 before next season, over a Griffin that's arguably just entering his prime, it's really choosing one position over another -- you can't have a core of DeAndre Jordan and Blake Griffin with Derrick Rose or Raymond Felton or Austin Rivers as your point guard.

We know the full reality of the Clippers' situation -- this "Big Three" isn't going to get the job done and Griffin seems the more likely of the two players (what, with his involvement in the movie industry among other things) to stay in L.A.

Moving Griffin for Anthony arguably raises the Clippers' ceiling for the next two years (the length of Melo's contract), and gives the Clippers' time to come up with a second-wave plan.

But right now, the Clippers are spinning their tires -- and that's the saddest way to use an engine.

Trading Griffin would be bold -- particularly when you're getting a player who's past his true prime in Anthony -- but it could be the spark the Clippers need. They wouldn't be spinning their tires anymore.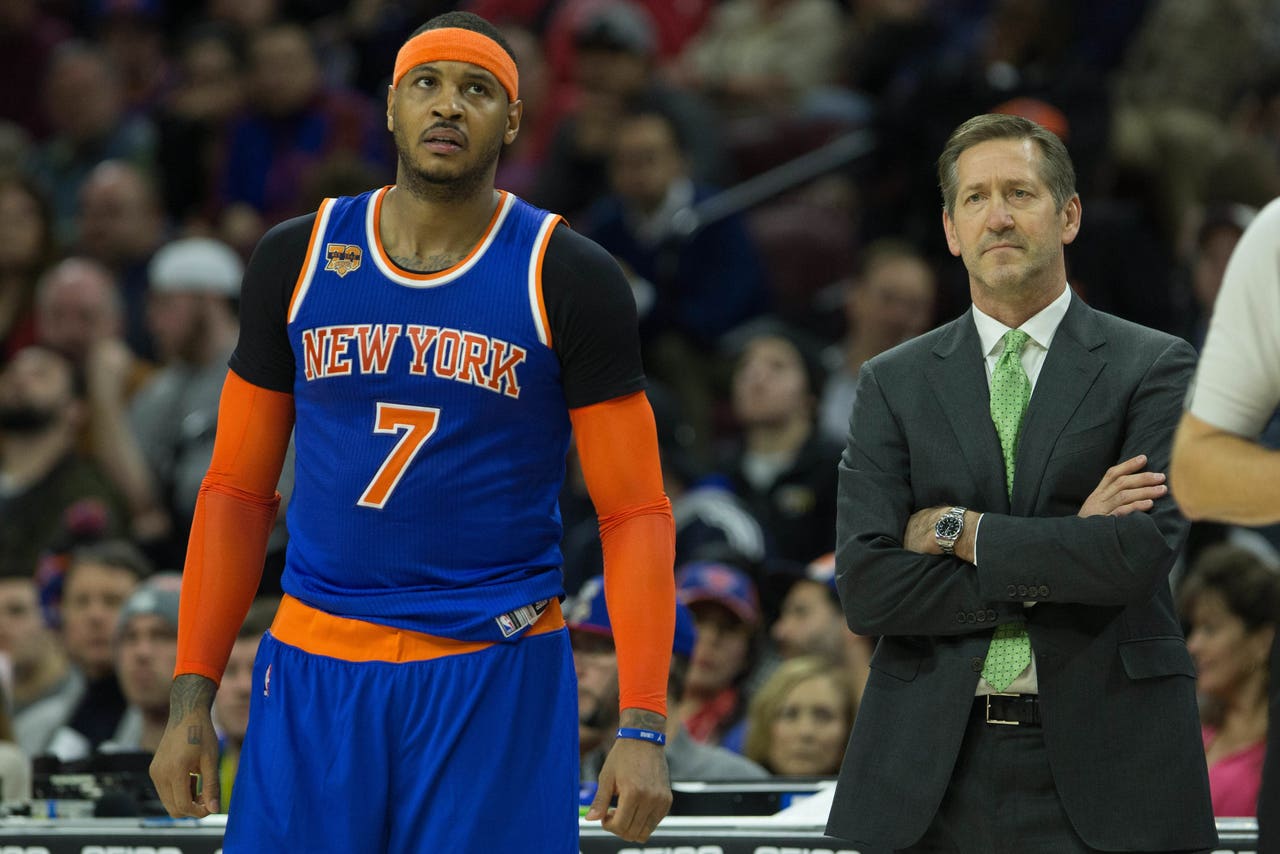 Why would the Knicks make that move?

The writing is on the wall: Anthony is only going to go to the Clippers, and the Knicks desperately need to move him.

They're not going to trade Melo for nothing (or a combination of J.J. Redick, Wesley Johnson, and second-round picks), but the Knicks don't have a lot of leverage here.

Getting back a player on an expiring deal isn't great, but a mobile 5 like Kristaps Porzingis could be a wonderful complement to Griffin's game and could convince Griffin to re-sign with the Knicks this summer.

(Of course, this is all contingent on Phil Jackson understanding what basketball is once again.)

Even if Griffin doesn't re-sign, the Knicks are going to have to rebuild this offseason around Porzingis, and getting out from Melo's contract is necessary to do that. Even if they end up with nothing back, it'll be able to say they gave it a shot and it'll still be considered a win.

It's time to start anew, and Melo can't be around for that.

Will it happen?

It should.

But can Phil Jackson and Doc Rivers both be pragmatic?

Now that would be the biggest blockbuster of them all.


---
---