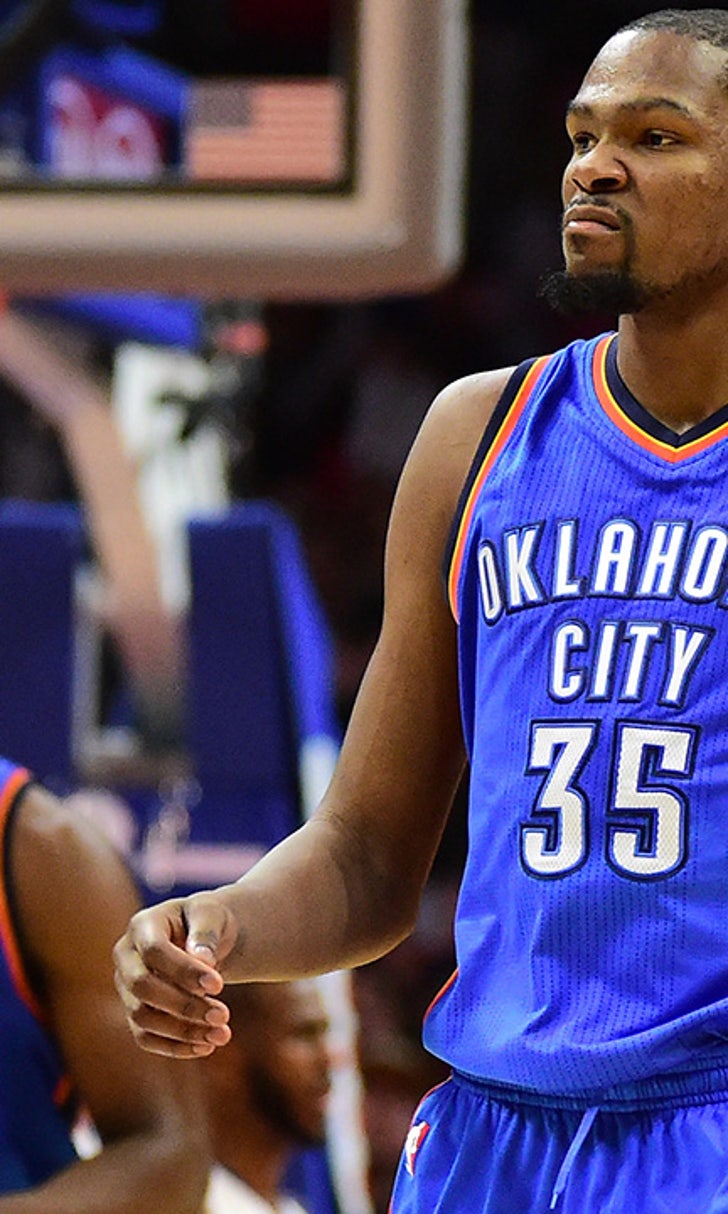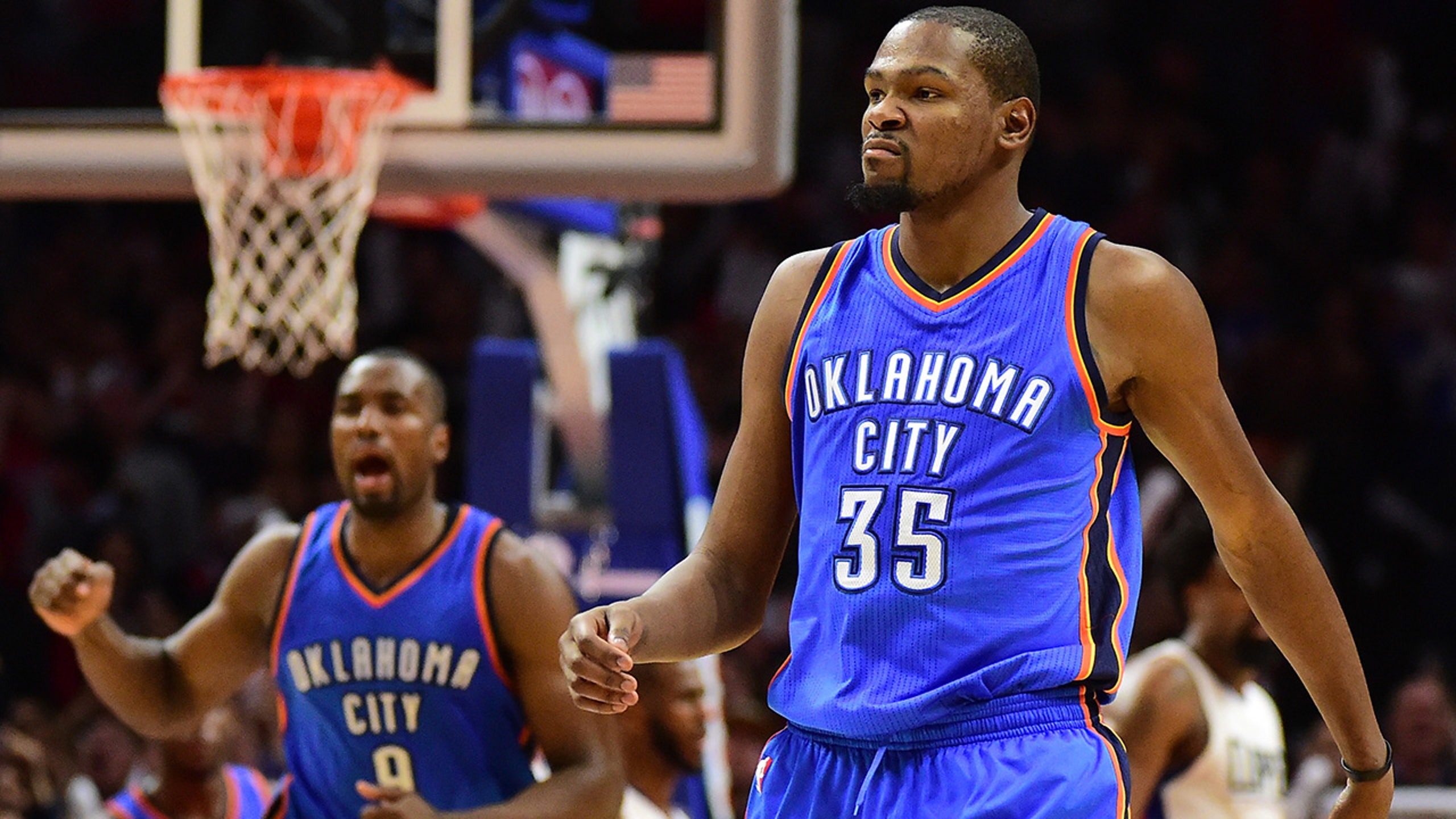 Bulls-Thunder Preview
BY foxsports • December 24, 2015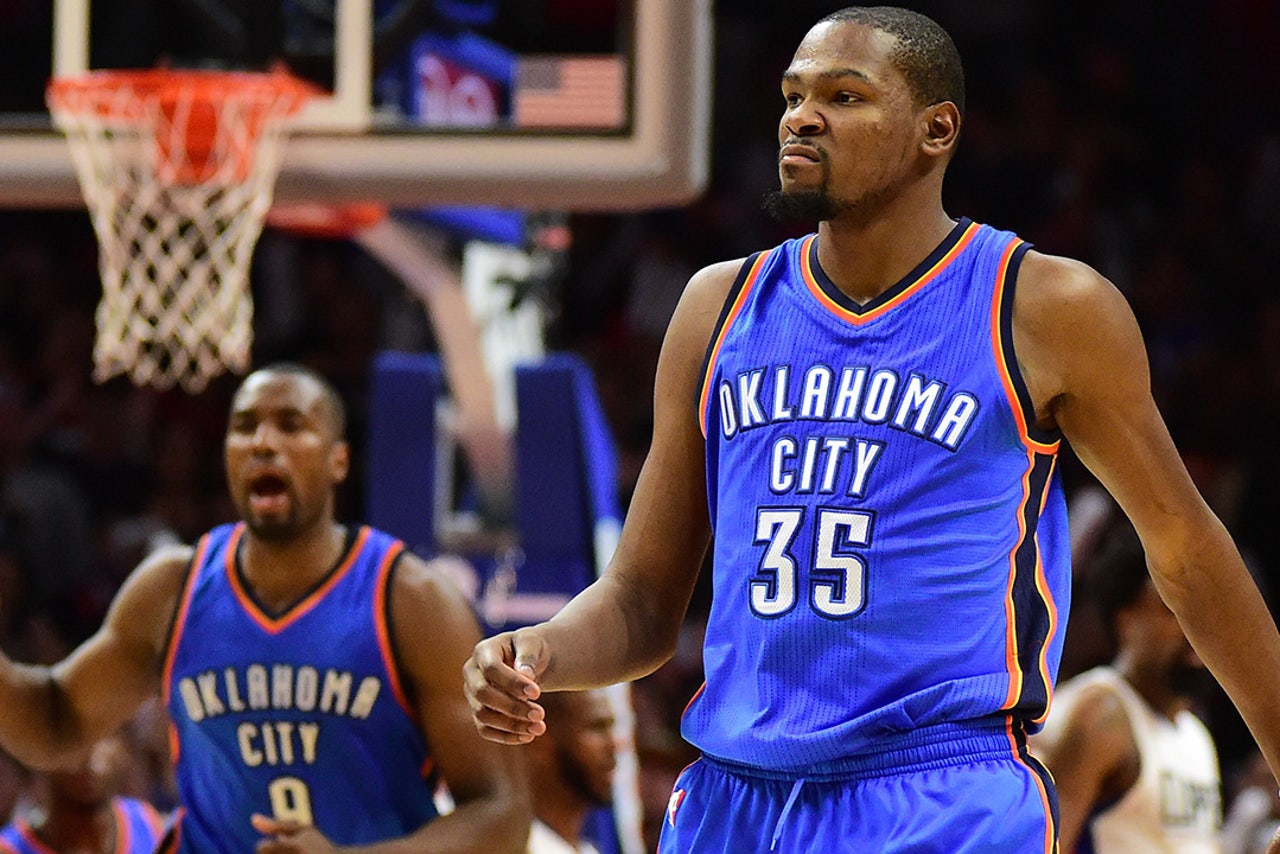 The Chicago Bulls know their last three games were bad losses, leaving them in the position of needing to fend off one of the NBA's best teams to avoid a season-worst losing streak.
The Oklahoma City Thunder are on the verge of a four-game winning streak, but that's become the norm over the past month-plus along with winning at home.
With the teams set to meet in Oklahoma City, the one thing they have in common is they'd both like a third straight win on Christmas Day.
The Thunder (20-9) are beginning a four-game homestand following a Staples Center sweep of the Los Angeles franchises that followed a home win over the Lakers. In Wednesday's 120-85 road win over the Lakers, Kevin Durant and Russell Westbrook shared the scoring load a bit more than normal. The pair combined for 44 points on 17-of-28 shooting compared to season averages of 51.9 points and 36.3 field-goal attempts.
It worked out well with Serge Ibaka, Enes Kanter and Andre Roberson all scoring at least 15 points.
"It's fun basketball when everybody's touching it and everybody feels involved," Durant told the team's official website. "We were making plays for each other. It's fun to see the ball hopping around and everybody getting good shots."
Since losing consecutive games in Atlanta and Miami to end November and begin December, the Thunder have won nine of 10 with a 15.1 scoring margin while limiting opponents to 92.1 points per game and 40.8 percent shooting. They've also won eight straight at home - their best run since winning nine straight from Jan. 5-Feb. 9, 2014.
"We just took care of where we want to be towards the end of the year," said Westbrook, who's averaged 33.0 points in his last three against Chicago. "We did a good job of taking two big steps with two road wins for us.
"We just have to get ready for Christmas."
Chicago (15-11) has won two of those last three meetings since the start of last season, including a 104-98 victory Nov. 5. Derrick Rose had 29 points, though the point guard has been slumping since scoring a season-high 34 on Dec. 18 against Detroit.
That four-overtime game began a three-game losing streak for the Bulls, and in the two games since, he's averaged 7.0 points and shot 28.6 percent.
The Bulls followed a four-game win streak with losses to the Pistons and New York before Monday's 105-102 home loss to Brooklyn. Those teams are a combined 39-50.
"It's very disappointing," said coach Fred Hoiberg, whose team departs with a three-game road skid and is opening a demanding stretch that follows with a stop in Dallas before hosting Toronto and Indiana. "This is a tough loss. You have to win your home games. We've dropped a couple in a row now. It's a bad, bad loss."
On the skid, opponents have shot 46.7 percent, which is up from 41.1 before that.
"We didn't guard, we didn't rebound, we never got back in this game," Jimmy Butler told the team's official website. "The only way we are going to win basketball games is if we come together as a team and stay together. Through the good times and bad. We've got that group of guys. We're talented enough. We just have to buy into it."
One of the guys who typically plays that way, center Joakim Noah, will miss at least two weeks because of a sprained left shoulder suffered Monday.
---
---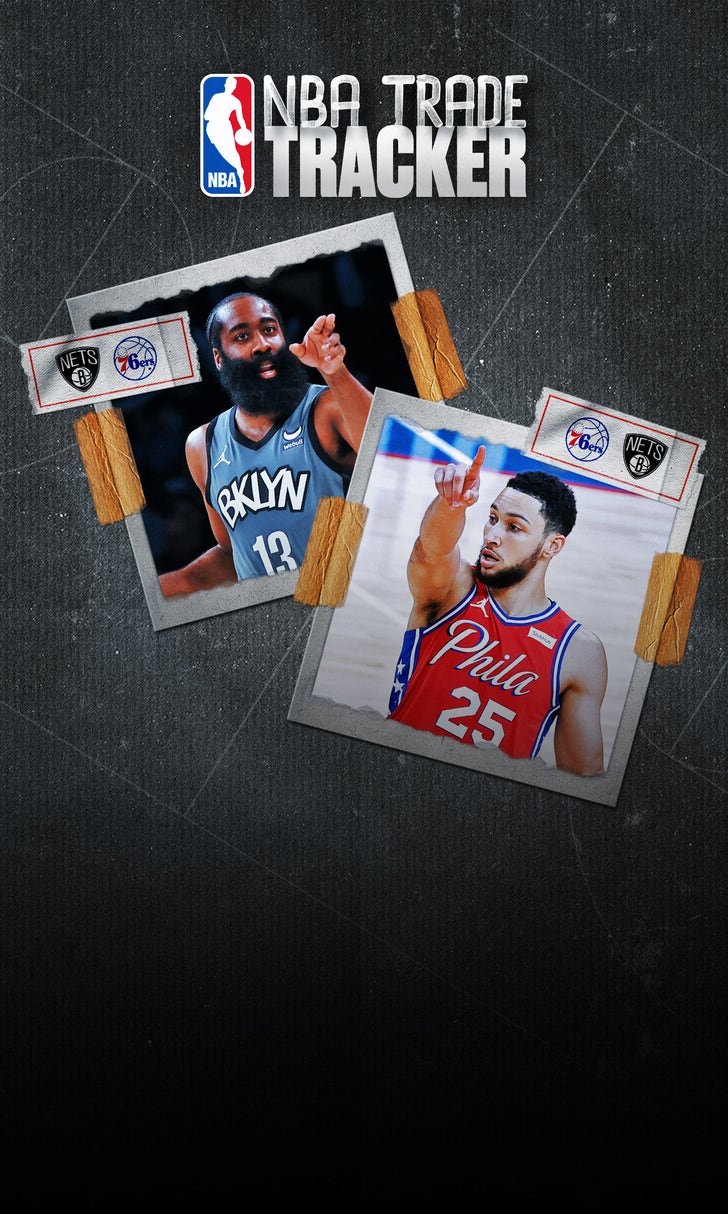 National Basketball Association
NBA Trade Tracker: 76ers acquire James Harden for Ben Simmons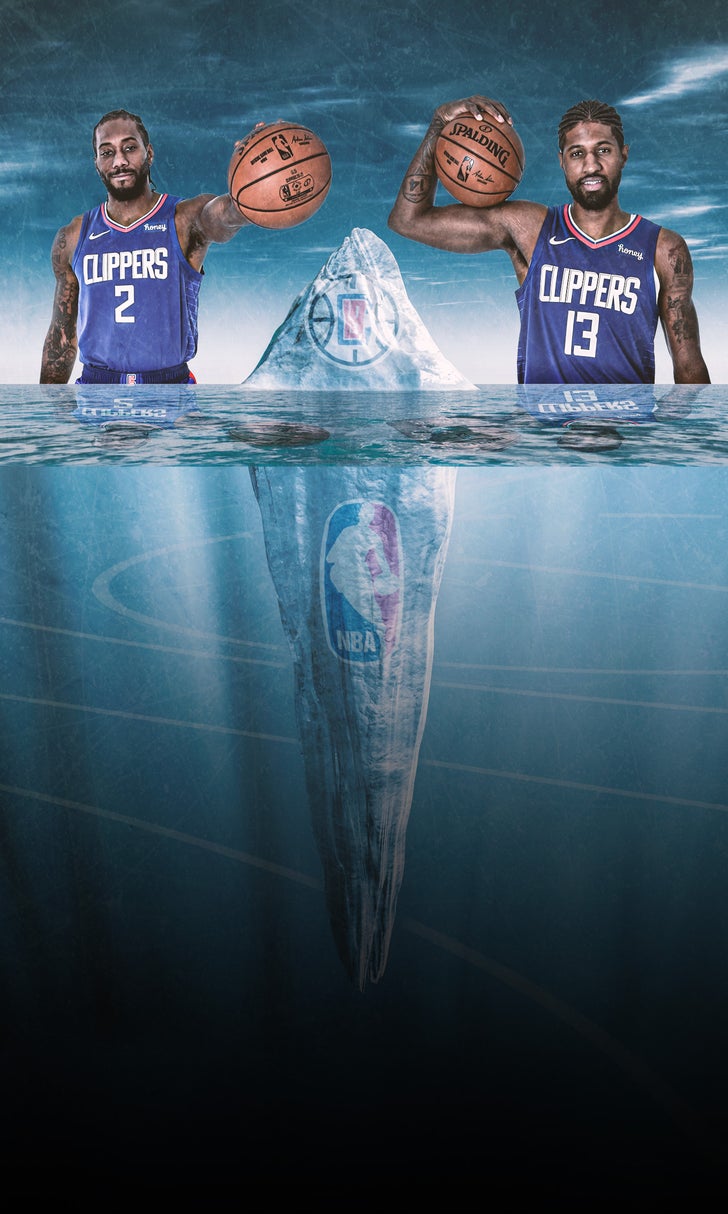 National Basketball Association
Are the LA Clippers the deepest team in the NBA?