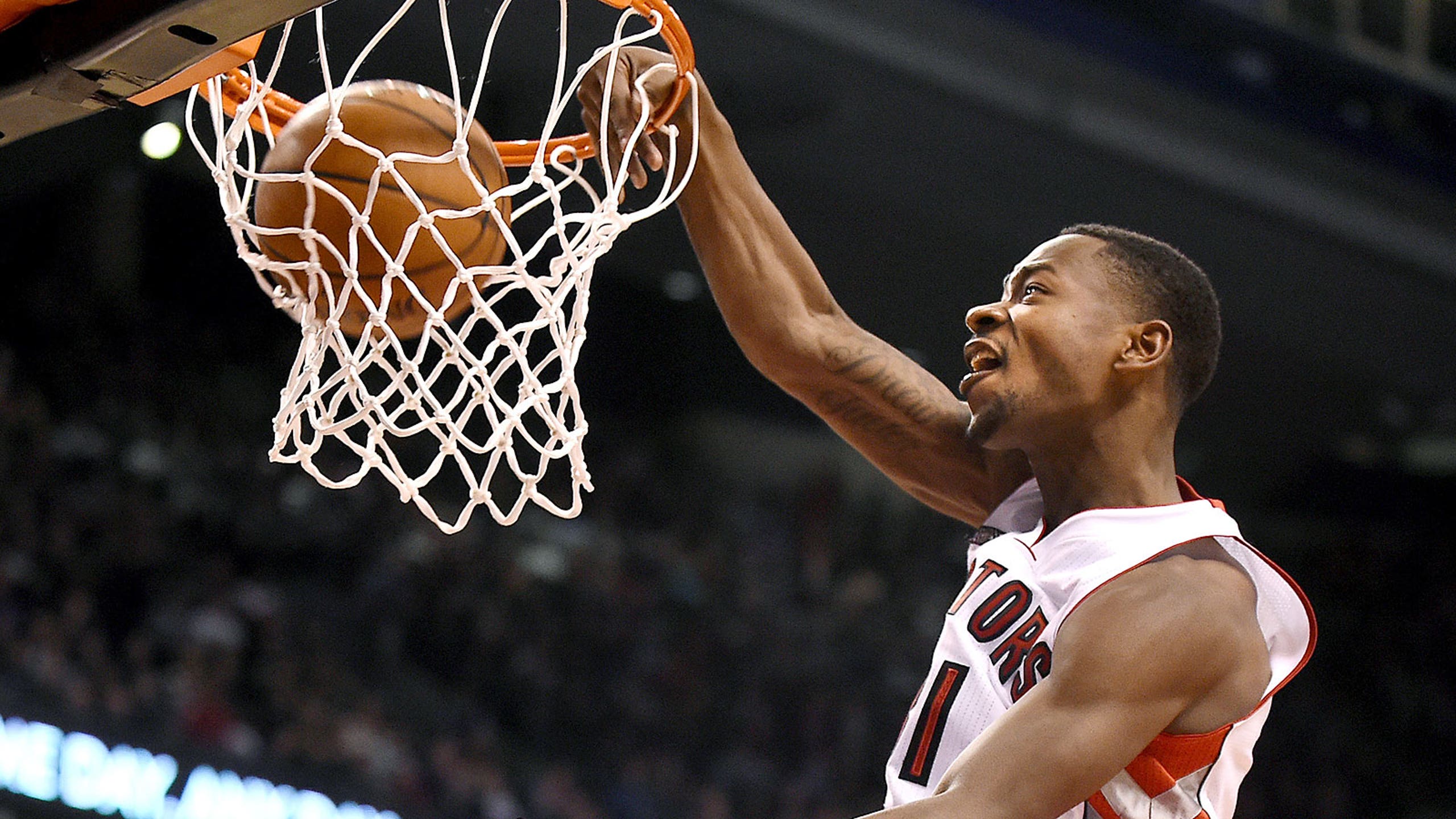 Bucks-Raptors Preview
BY foxsports • December 10, 2015
Beating the league's best team outside the Bay Area didn't do much to excite Toronto Raptors coach Dwane Casey.
A win over the last-place Milwaukee Bucks, however, would give him some delight.
The Raptors look to end a disturbing trend of following encouraging victories over good teams with losses to lesser opponents Friday night when they host a Bucks club trying to avoid a ninth straight road loss.
San Antonio arrived in Toronto for Wednesday's matchup riding a four-game winning streak and boasting the league's top defense, but Casey's club became the first team this season to make more than half its shots against the Spurs in a 97-94 victory.
DeMar DeRozan had 28 points and Kyle Lowry added 19 as Toronto (14-9) shot a season-high 57.8 percent on 64 shots - its fewest in a win since December 2009 - and never trailed.
Although the Raptors dropped the Spurs to 18-5, Casey won't be completely satisfied until he sees his team replicate that performance.
Already this season, Toronto has followed victories at Oklahoma City, at Washington and at Atlanta with defeats at Orlando, and home against Phoenix and Denver.
''We have to build a consistent identity of playing this way if we're serious about doing anything,'' Casey said. ''We can be up and down and get happy on the farm and do all this on one night and come back and lay an egg the next night.
''We have to make sure we tend to our business and keep this same concentration, execution in the next game.''
One of Toronto's biggest problems in its defeats has been its 3-point defense, as it's gone 2-6 when opponents make at least 10 3s. It is 12-3 when holding teams to nine or fewer 3-pointers.
Limiting the damage from the perimeter shouldn't be a problem against Milwaukee, which has been outscored by an average of 17.9 points during its eight-game road skid and is averaging just 84.6 points in the last five.
The Bucks (9-14) were 2 of 10 from 3-point range in Wednesday's 109-95 home loss to the Los Angeles Clippers and are shooting 25.0 percent on 3s in their last three road games. Their average of 11.8 3-point attempts in five December games is the fewest in the league.
''Right now we're not a team that takes a lot of 3s,'' Bucks coach Jason Kidd said. ''You play to your strength and ours is in the paint.''
The Bucks are averaging 46.9 points in the paint for the Eastern Conference's second-best mark, but they're not particularly efficient converting there. Their 56.3 shooting percentage from less than five feet from the basket is in the bottom half of the league.
Visiting Toronto on Nov. 1, the Raptors outscored the Bucks 52-44 in the paint in a 106-87 home victory - their seventh win in the last eight meetings. Toronto made 11 of 25 3-pointers while the Bucks were 5 of 19.
Michael Carter-Williams had 12 points on 3-of-10 shooting with seven assists and four turnovers in that game and has alternated good and bad performances in the last four contests. He has totaled 40 points on 56.3 percent shooting with 16 assists and four turnovers in the two good ones but has combined for 14 points on 29.4 percent shooting with 12 assists and nine turnovers in the other two.
Toronto's starting backcourt of backcourt duo of DeRozan and Lowry are averaging 49.0 points on 47.5 percent shooting in five games this month.
---
---