NASCAR Cup Series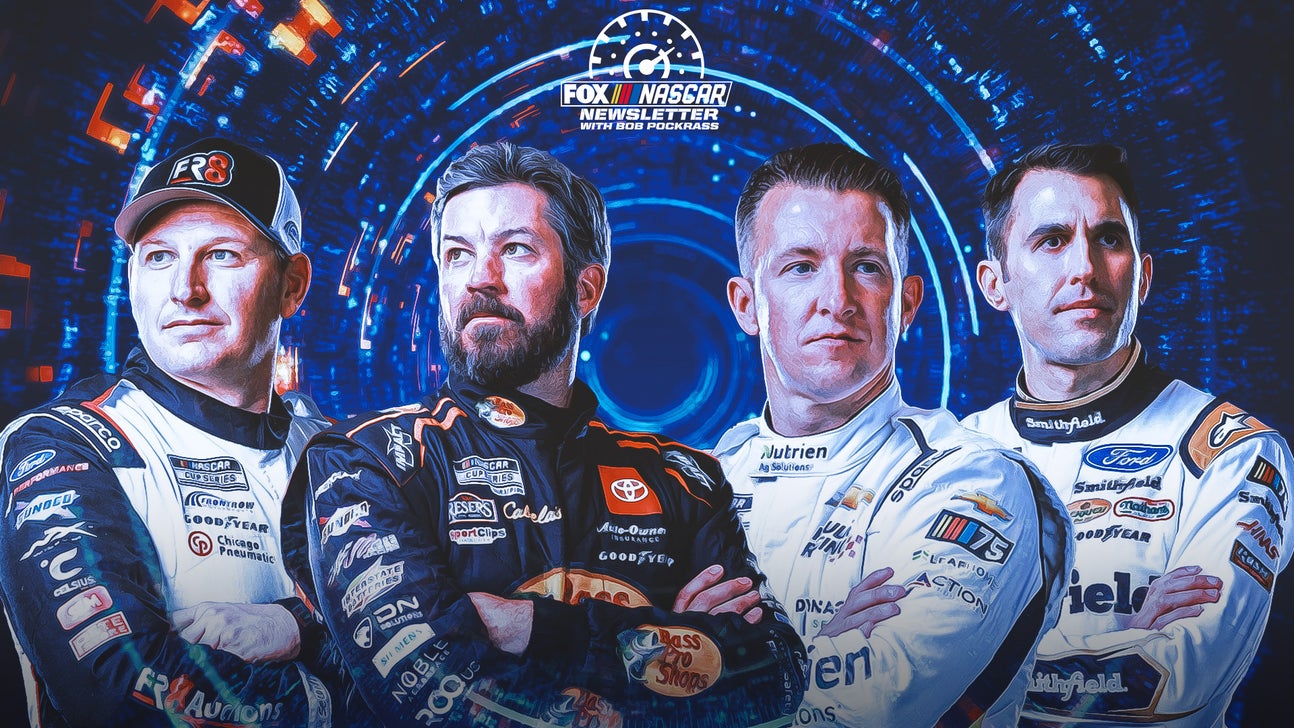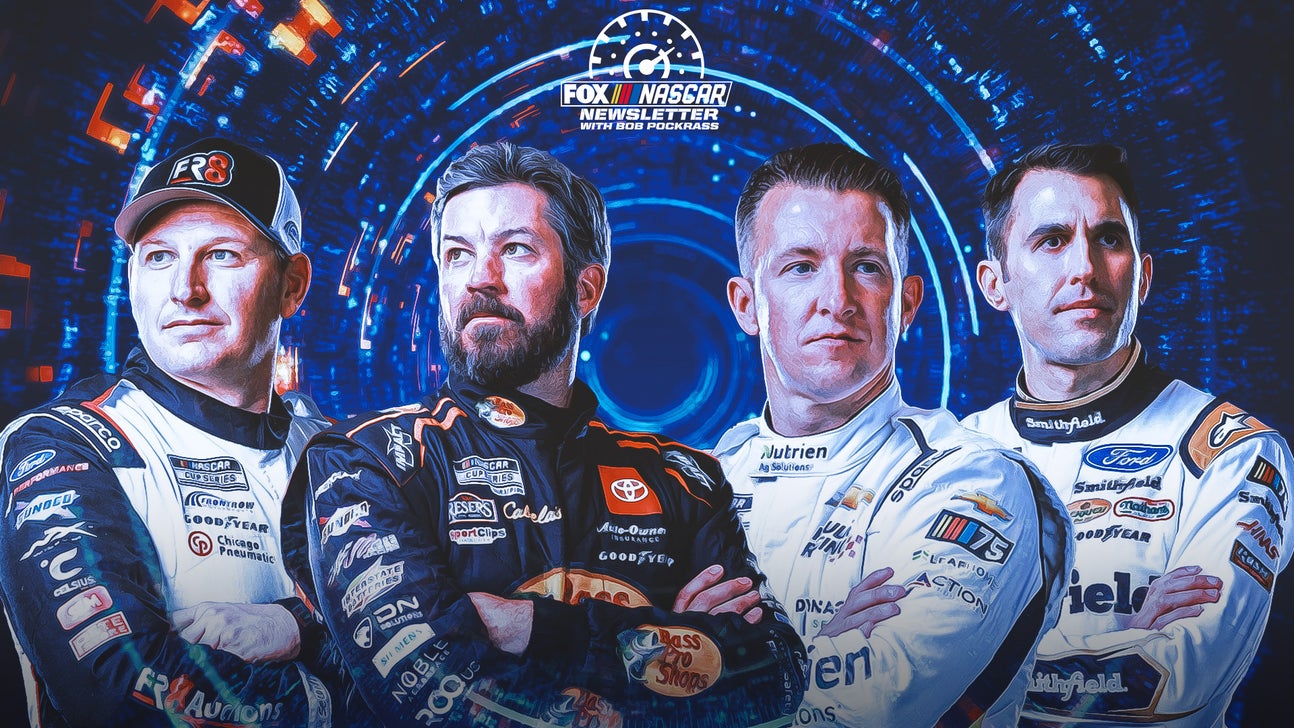 NASCAR Cup Series
Martin Truex Jr., Aric Almirola decisions at forefront of NASCAR silly season
Updated
Jul. 17, 2023 8:53 a.m. ET
LOUDON, N.H. — While talks continue on 2024 plans, several drivers and teams are still unsure of how things will come together (or fall apart).
That is the nature of the summer in the NASCAR Cup Series as teams jockey for drivers and drivers and teams jockey for sponsors.
Here's a look at some of the drivers, in the order they are in points, and their silly season status if they are not signed yet for next season.
Looking for more NASCAR content? Sign up for the FOX Sports NASCAR Newsletter with Bob Pockrass!
The biggest question remains whether Truex Jr. will return for another year at Joe Gibbs Racing. He has said in the past couple of weeks that he will have to decide soon as it already is three weeks later into the year than when he made his decision in 2022.
"I probably need to do it pretty quick," Truex said July 8 at Atlanta. "A lot of people behind the scenes are counting on it for what they're doing next year."
When asked Saturday at New Hampshire if he had made a decision, Truex politely replied: "Next question." 
While it would be hard to envision a driver with three wins and ranked second in the current standings leaving, the 43-year-old Truex keeps his circle close, so a decision either way wouldn't be a total surprise. If he doesn't return, JGR has two Xfinity full-time drivers, John Hunter Nemechek and Sammy Smith, who possibly could fill the seat.
Although no deal has been announced, Hamlin is expected to return to JGR next season. His deal is just complicated because it coincides with Toyota's deal with his 23XI Racing team as well as coordinating the sponsorship. While FedEx has reduced races in recent years, it is still expected to have a presence on the JGR car.
McDowell is 16th in the standings and the Front Row Motorsports driver's stock has risen as a potential candidate to drive the Stewart-Haas Racing No. 10 car if Aric Almirola opts to retire.
While McDowell typically has year-to-year deals at Front Row Motorsports, he indicated that the team has an option on him that it could exercise.
"It's not something I'm thinking too much about right now," McDowell said. "Those conversations, I'm hearing them just like you're hearing them.
"My plan is to keep running at Front Row and be there for a long time. It's not my option. I don't get the choice. We'll see how it plays out. ... It's not up to me. It's really not."
Front Row would like to move Zane Smith up to the Cup Series next year, and that would mean either McDowell or Todd Gilliland, who has shown solid growth and improvement this year, would need to find another home. 
Smith also has been mentioned as an SHR possibility but Front Row has him under contract, which likely would require a buyout.
If Gilliland gets pushed out of Front Row, he likely would get a look from any team that opts to make a change over the next few months.
Allmendinger is 18th in the standings and is under contract with Kaulig Racing. In his return to full-time Cup racing, Allmendinger had a slow start to the season but has surged to 18th in the standings.
The 41-year-old driver had said he was miserable struggling in Cup his last full-time years (2017-2018) so when he had a slow start, speculation was rampant that maybe he would want to return to the Xfinity Series.
"Compared to the way it's been a long time ago, it's completely different," Allmendinger said. "To answer your question about the future, it's the same answer I always have: It's whatever Matt [Kaulig] and [team president] Chris [Rice] want me to do."
Haley, at 21st in the standings, is a free agent after this season but continues to steadily improve and impress. Whether he stays at Kaulig could depend on sponsorship. If it doesn't materialize for Haley at Kaulig, he could be a potential candidate at Spire, if it opts to replace the struggling Ty Dillon.
LaJoie, 24th in the standings, is deep into talks to extend with Spire Motorsports. He said he isn't talking with other teams at the moment.
"I would rather continue building what I'm building now," LaJoie said. "Keep doing it with a group you like and building equity in the place.
"We have got [sponsor] Gainbridge on board ... with potential upside there, so why wouldn't I want to hitch my wagon to that a couple years longer?"
While Preece would like to be higher than 25th in the standings in his first full season at SHR, it appears SHR will give him at least one more year.
"I've built enough race cars to know that some things can happen overnight, and sometimes they take time," Preece said.
"One thing I will say is we've been doing a good job of executing for what we can. Sometimes, the chips are stacked against you with track position or whether cautions fall untimely, but you need to know within your team that everybody is pulling the rope in the same direction, and that's the case."
Almirola still needs to decide if he will retire after this season. It was about this time last year when he was being courted by SHR and sponsor Smithfield to return for at least one more year. It would seem that the next month or so would be time for him to finalize his plans, which also could impact (or be impacted by) any changes in Smithfield's sponsorship at SHR.
When Burton signed to drive for the Wood Brothers starting in 2022, everyone knew it might be a year early but the idea was for him to get started with the Next Gen car in its first year. At 30th in points, a case could be made that he's had enough time. The case also could be made that he should get another year if the sponsorship is there.
As far as drivers who aren't in Cup who could move next year, beyond Zane Smith, Austin Hill is the most-mentioned driver in Xfinity who could find a path to Cup next season while Cole Custer is driving well enough to get looks for a return to Cup. Drivers with sponsorship such as Riley Herbst and Brandon Jones also could attract some interest.
And then the biggest wild card? Maybe Shane van Gisbergen, who won the Chicago street race and has indicated he could be interested in running more Cup events, whether that be in 2024 or 2025.
Thinking Out Loud
With 11 full-time drivers having wins this year, that currently leaves five playoff spots open for drivers with no wins to make it on points.
There are seven races (counting New Hampshire on Monday) remaining, so how many new winners will there be?
My guess is two. With two road courses (Indianapolis and Watkins Glen) and Daytona, those could lend themselves to new winners. Pocono and Michigan, though, also are tracks that can be unpredictable with wrecks and fuel mileage.
But most of the drivers who have led the vast majority of laps this year have won races, and it wouldn't be a surprise if they continue to win them.
In The News
--Ross Chastain now has something to drink to go along with his watermelon. Busch Light announced it would move its NASCAR team sponsorship from Stewart-Haas Racing and Kevin Harvick to Trackhouse Racing's Chastain starting next year. Busch Light will be the anchor sponsor on the car for Chastain in what seems as a natural fit with a team that views itself as a brand and has entertainer Pitbull as a co-owner. 
--Because of the Cup race being pushed to Monday due to rain, NASCAR's test of a new underwing for short tracks and road courses was moved from Monday and Tuesday at New Hampshire to July 31 and Aug. 1 at Richmond, the two days following the race there. The underwing is designed to create lift when a car is in clean air but add downforce to the trailing cars in traffic.
Social Spotlight
Stat of the Day
Aric Almirola has qualified in the top-10 in four of the past five New Hampshire races.
They Said It
"With this [Next Gen] car, you don't really know until you race it. Every time I try to predict something, it's usually wrong." —Kevin Harvick on how a change in the tire compound would impact racing 
Bob Pockrass covers NASCAR for FOX Sports. He has spent decades covering motorsports, including the past 30 Daytona 500s, with stints at ESPN, Sporting News, NASCAR Scene magazine and The (Daytona Beach) News-Journal. Follow him on Twitter @bobpockrass, and sign up for the FOX Sports NASCAR Newsletter with Bob Pockrass.
Top NASCAR stories from FOX Sports:
FOLLOW
Follow your favorites to personalize your FOX Sports experience
---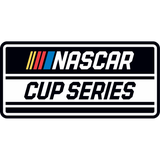 Get more from NASCAR Cup Series
Follow your favorites to get information about games, news and more
---