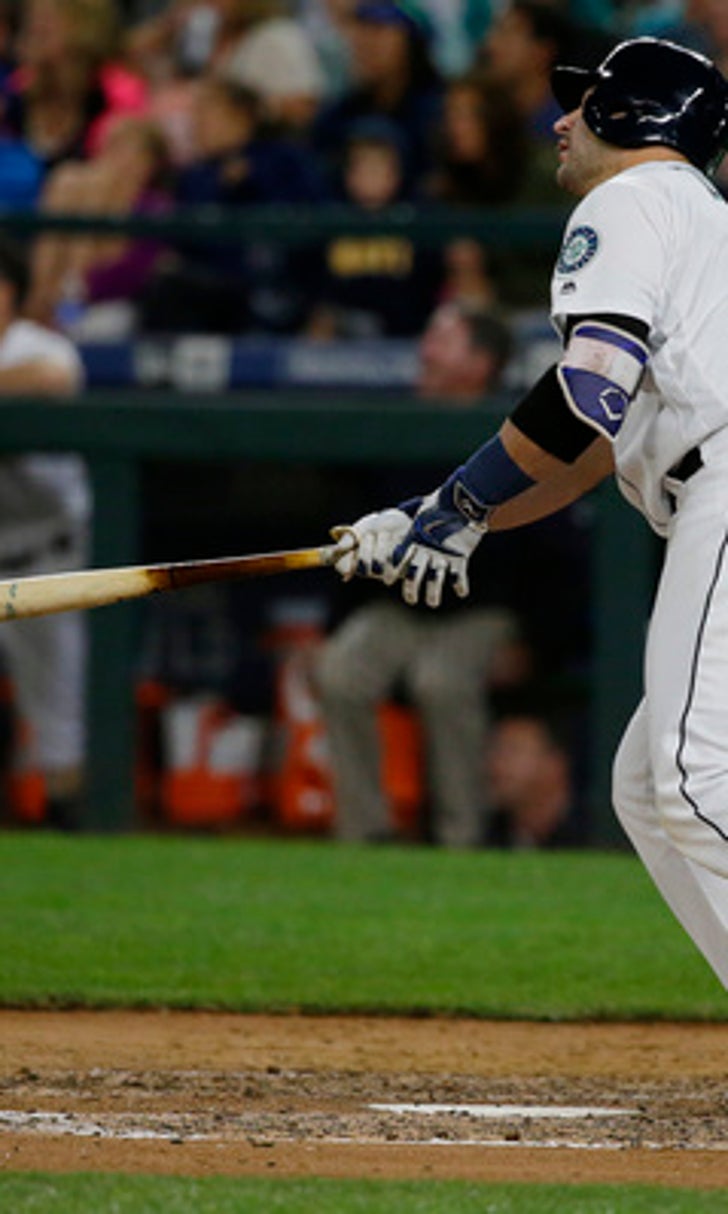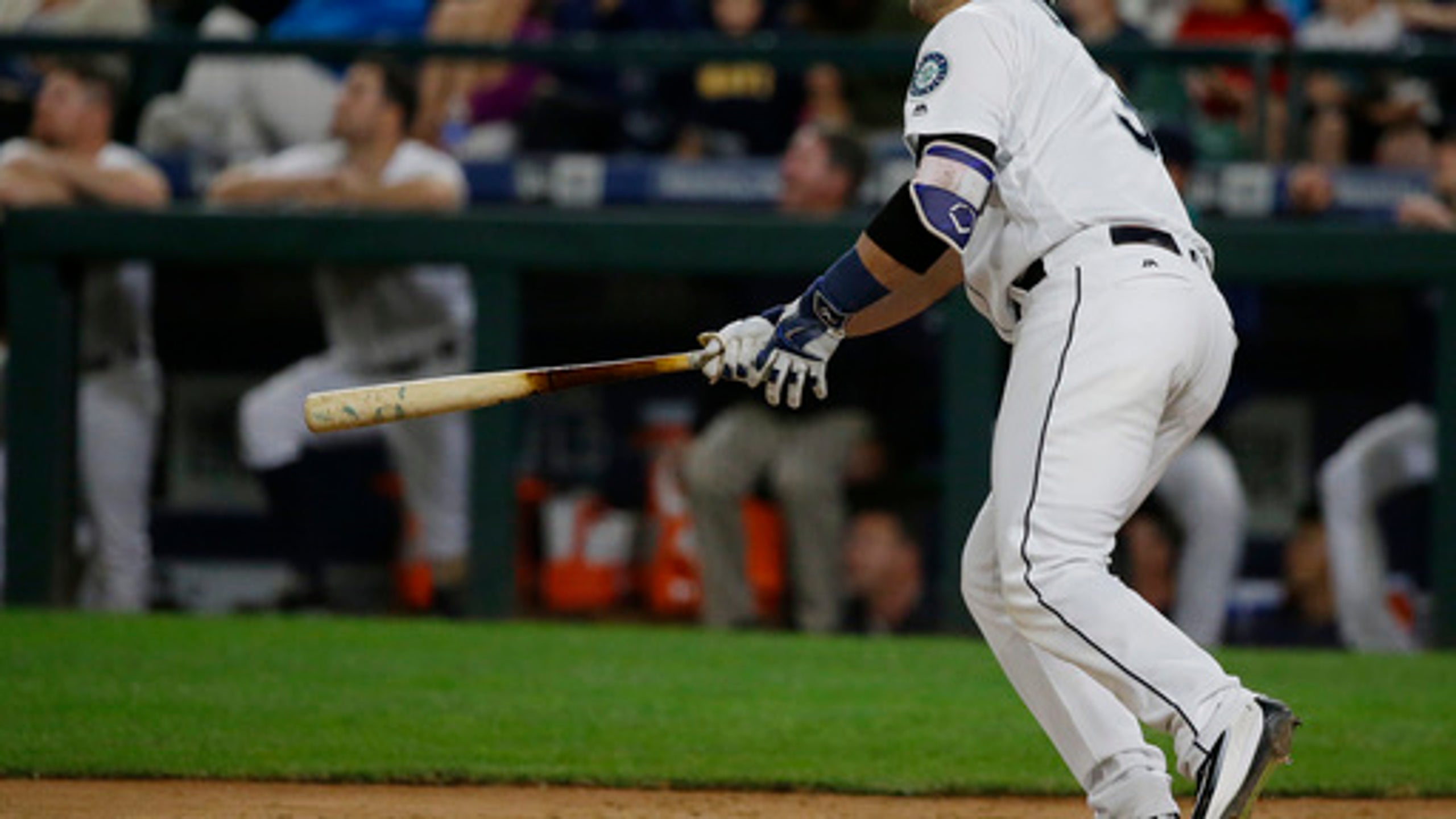 Zunino, Seager power Mariners to 7-5 win over Yank
BY foxsports • August 23, 2016
SEATTLE (AP) The Seattle Mariners hit fewer home runs than the New York Yankees, but got more scoring out of them.
Mike Zunino and Kyle Seager each hit a three-run homer and Nelson Cruz added a solo shot as the Mariners rallied to beat the Yankees 7-5 Monday night.
The Yankees got two homers apiece from rookie catcher Gary Sanchez and Starlin Castro - all off starter Cody Martin - but three of them were solo shots.
''You win by the homer, you die by the homer,'' Mariners manager Scott Servais said. ''I think that's the story of tonight's game. We had a rough one yesterday and we got some big hits tonight.''
New York took a 5-3 lead in the sixth inning on a two-run shot by Sanchez, his eighth homer of the season and sixth in the last seven games, and Castro's second solo homer, his 17th.
Zunino, recalled from Triple-A Tacoma on July 20, answered in the bottom half with his ninth home run - off Anthony Swarzak (1-2) - to put Seattle ahead 6-5.
''We had in the report that he was about a 50 percent slider guy, so I went up there and I knew I was going to get that eventually,'' Zunino said. ''I ended up seeing only one fastball. That's where I step out 3-2 and tell myself to commit to hitting the slider and I was able to get one up in the zone and drive it.''
Cruz added a solo homer, his 32nd, in the eighth.
Nick Vincent (3-3) retired all three batters he faced to get the win. Rookie Edwin Diaz survived a shaky ninth, putting runners on second and third with one out before getting Mark Teixeira on a fly ball and Brett Gardner on a grounder to pick up his 10th save in 10 chances.
The Mariners, who gave up four runs in the ninth inning in a 7-6 loss to Milwaukee on Sunday when Diaz was rested, remained one game behind Baltimore for the second American League wild card.
Robinson Cano singled to open the bottom of the sixth and Seager drew a one-out walk, chasing starter Michael Pineda. Left-hander Tommy Layne relieved and retired lefty-hitting Adam Lind. Right-hander Swarzak came on but gave up the homer into the right-field seats by the righty-hitting Zunino on a 3-2 pitch.
Sanchez, honored as AL Player of the Week earlier in the day, had a solo homer in the first and Castro another in the second to give New York a 2-0 lead. Sanchez also had a single in four at-bats to raise his average to .385 and threw out a runner trying to steal second.
''It's very tough when you can put a couple runs on the board and hit some home runs but you don't win the game,'' Sanchez said. ''Unfortunately, it didn't go our way tonight, tomorrow we have to come back and try to win.''
Seager's three-run homer put Seattle up 3-2 in the fourth. Seth Smith doubled and moved to third on Cano's single. Smith was then caught too far down the line on Cruz's high chopper and was tagged out trying to get back to third. Seager got the green light on a 3-0 pitch and hit his 24th homer over the center-field wall.
''It's the ultimate hitter's count,'' Seager said. ''If you get into that count and you get the green light, you can be as picky as you want to be. Fortunately for me there, I got a pitch to hit. They're hard to come by off of him (Pineda).''
Mariners right fielder Shawn O'Malley, who came on as a defensive replacement in the seventh, had a sensational catch for the second out of that inning, making a long run into foul territory and reaching over the wall to snag Tyler Austin's fly ball, hanging on as he tumbled into the seats.
SANCHEZ REMAINS RED HOT
Over his last seven games, the Yankees rookie catcher is hitting .560 (14-for-25) with six homers, two doubles, nine RBIs, four walks and six runs scored.
''It's been unbelievable what he's done, the way he's swung the bat, the way he's played defense, the job he's done,'' Yankees manager Joe Girardi said. ''He throws another guy out. He's been extremely impressive.''
YANKEES STREAK ENDS
New York had won eight consecutive games at Safeco Field since June 8, 2013, tied for the longest winning streak by any visiting team. The Chicago White Sox also won eight straight at Safeco from May 2011 to April 2012.
TRAINER'S ROOM
Mariners: RHP Drew Storen (3-3, 5.77 ERA) was placed on the 15-day DL with right shoulder inflammation. Storen was 2-0 with a 4.35 ERA in 10 appearances with Seattle after being acquired from Toronto on July 26. ... OF Guillermo Heredia was recalled from Triple-A Tacoma. He hit .280 in a 12-game stint with Seattle before being sent down Aug. 9.
UP NEXT
Yankees: LHP CC Sabathia (7-10, 4.49 ERA) will start on extended five days' rest due to a day off Thursday. Sabathia is 8-1 with a 2.16 ERA in 12 starts at Safeco Field.
Mariners: RHP Taijuan Walker (4-7, 4.10 ERA), optioned to Triple-A Tacoma on Aug. 8, is expected to be recalled to make the start Tuesday, although no official announcement was made.
---
---