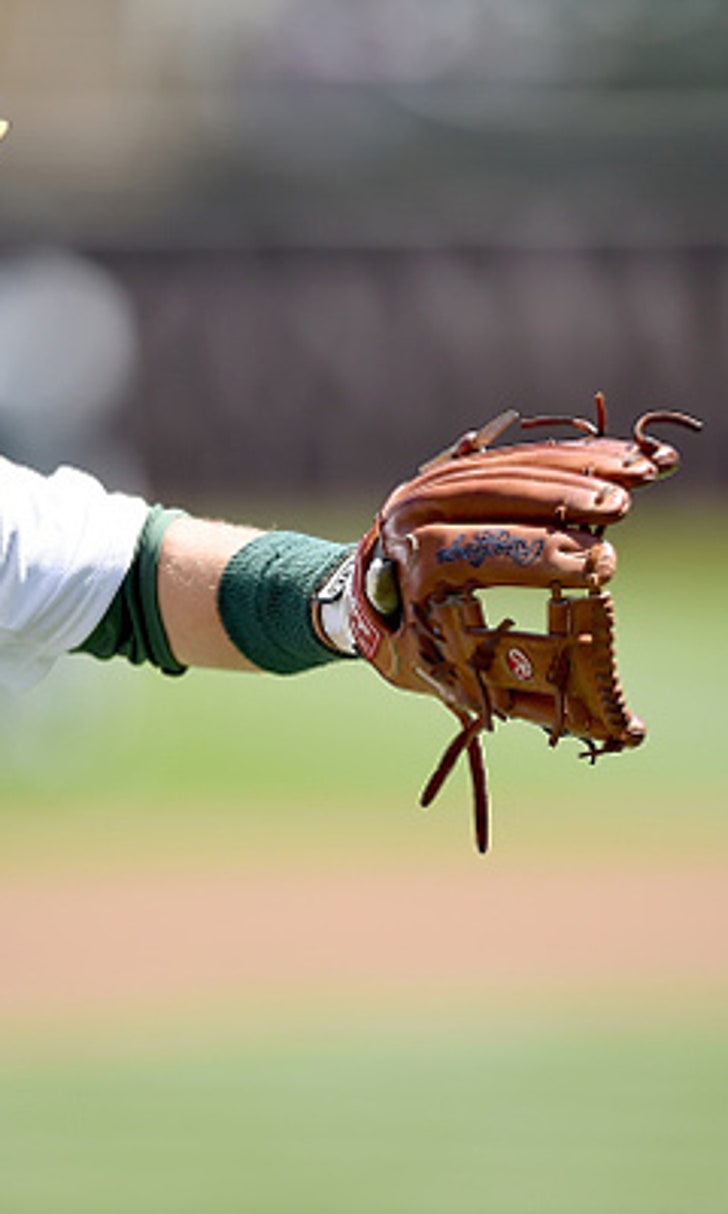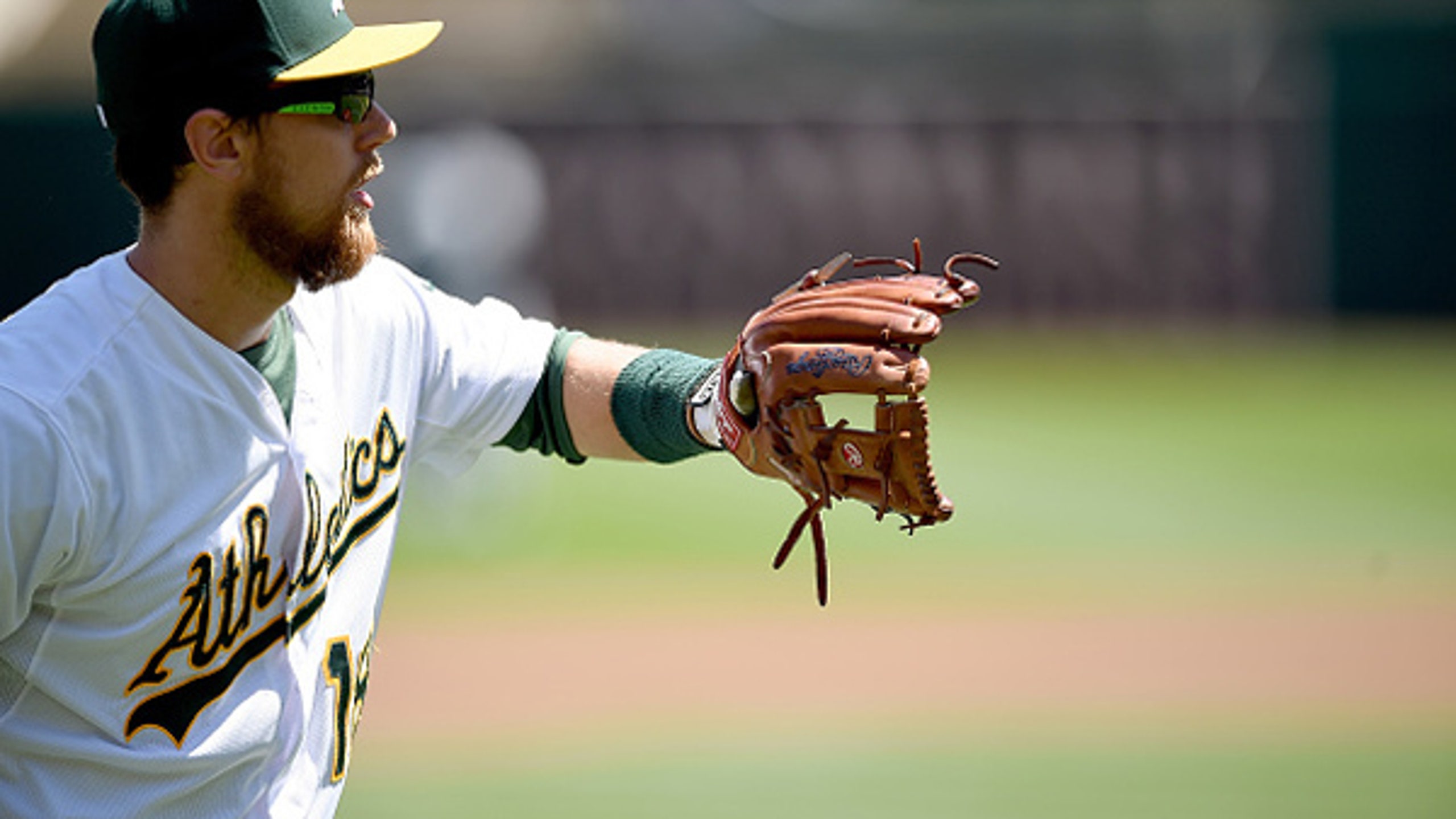 Yankees trade rumors: Possible improvements for middle infield
BY foxsports • June 12, 2015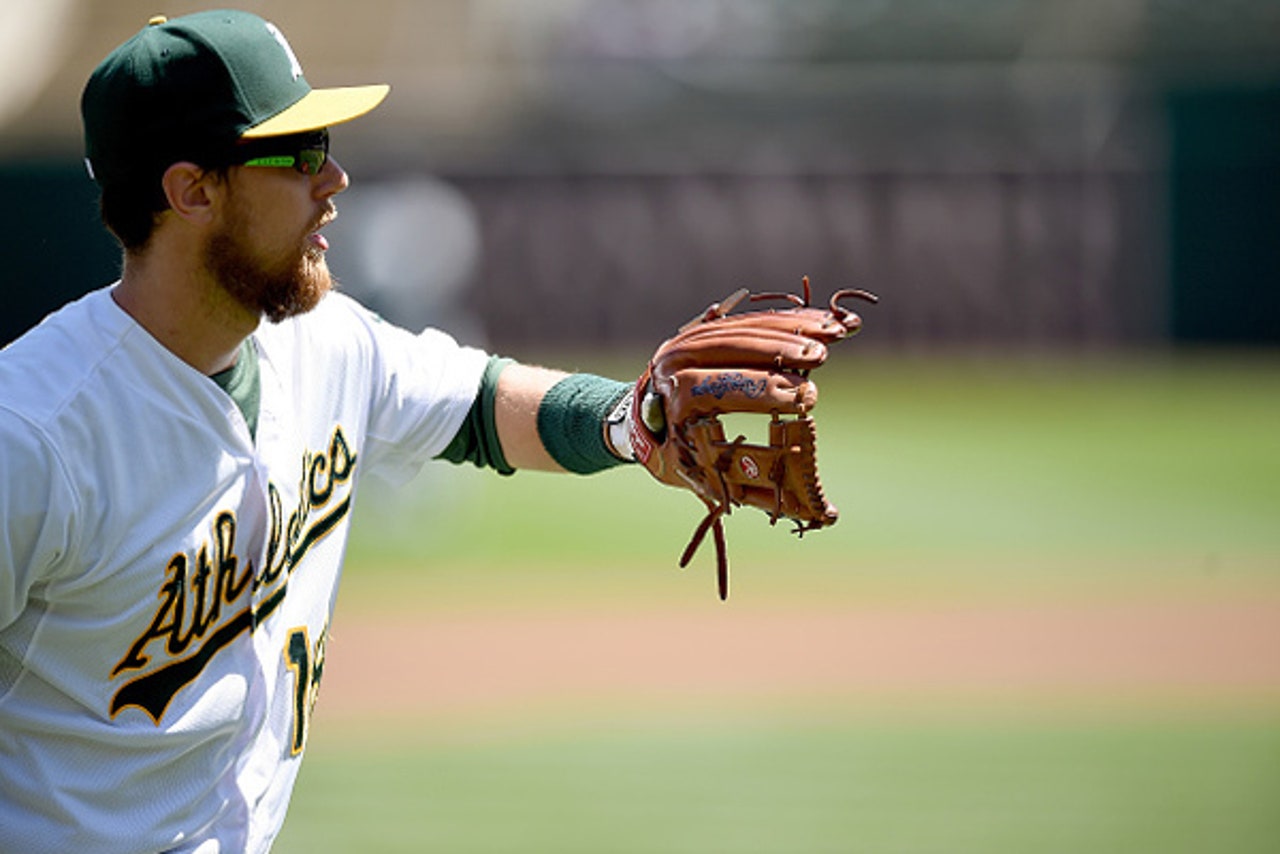 By Sam Belden
The New York Yankees have gone 7-1 over their last eight games, giving them an enviable lead of two games in the tightly bunched American League East. At this season's outset, few pundits were bullish on the Bronx Bombers, with many believing that they'd bring up the rear in the wide-open division. However, thanks to the steady play of outfielders Jacoby Ellsbury and Brett Gardner, as well as the resurgences of veteransMark Teixeira and Alex Rodriguez, they're out in front through more than a third of the season.
Given the fact that they're in the thick of the playoff hunt, the Yankees will almost certainly be buyers as the MLB's July 31 non-waiver trade deadline approaches. However, if you take a look around the diamond, you'll see that there's not much room for an upgrade. With Teixeira, Rodriguez and utility man Garrett Jones in pinstripes, the Yankees already have a glut of defensively challenged power hitters. Right fielder Carlos Beltran and third baseman Chase Headley are both underperforming, but it would be difficult to justify their large contracts if they were to be replaced–Beltran is owed $15 million next year, while Headley is owed $39 million over the next three. Meanwhile, the Yankees' pitching is rock solid; as a whole, the staff ranks fourth in the AL in ERA+ and second in FIP. With six healthy, viable starters (Ivan Nova's eventual return will make it seven) and a bullpen that will, when fully healthy, feature setup man extraordinaire Dellin Betances and closer Andrew Miller, this isn't the most logical place for an upgrade either.
In fact, Yankees GM Brian Cashman is most likely to trade for a middle infielder. Second baseman Stephen Drew and shortstop Didi Gregoriushave hit for a combined batting average .202. Both players have redeeming qualities, but neither Drew's respectable total of nine home runs nor Gregorius' slick fielding can compensate for their complete lack of on-base skills. Currently, there's no way around this, as backupBrendan Ryan, who recently returned from the disabled list, boasts a meek .239/.296/.315 career slash line. To make matters worse, the Yankees have soured on Jose Pirela and Rob Refsnyder, the secondbasemen considered to be next on the organizational depth chart. Drew, a veteran in the last year of his contract, has the lowest batting average of any qualifying player in all of baseball, and the Yankees, a team that views this 2015 season as a good opportunity to make a run at the World Series, would love to get some better production out of whoever winds up manning the keystone. Gregorius, 25, has been hitting a bit better lately, and his youth has the Yankees thinking that he could still have a lot of upside, so he'll likely be there until season's end. Still, acquiring a veteran middle infielder could greatly increase their available options when it comes to lineup construction.
Here's a rundown of a few of the middle infield options that make the most sense for the Yankees:
Ben Zobrist
Zobrist, currently a utility man for the Oakland Athletics, has been the focal point around which most Yankees trade rumors have circulated. The 34-year old has been struggling with a knee injury this season, but his .208/.294/.354 slash line and defense at second base would still make him an upgrade over Drew. While Zobrist's performance in 2015 has been a tad worrisome, his cachet is impressive; in terms of WAR, he was tops among all AL position players in both 2009 and 2011, and by JAWS, he currently ranks as the 34th best second baseman of all time. Moreover, he can play almost anywhere on the diamond, which would allow Yankee manager Joe Girardi to tinker with his lineup and possibly even carry an eighth reliever. With a manageable $7.5 million remaining on his contract (which expires after this year), Zobrist would be a low-risk, high-reward acquisition for the Yankees, and best of all, it might not be too hard to get him away from Oakland, a team that's in the midst of an ugly rebuild. The one issue: Zobrist has been linked to many teams, so his price could climb quickly.
Dustin Ackley
The No. 2 overall pick in the 2009 amateur draft (behind Stephen Strasburg), Ackley has yet to log an inning at second base this year. Still, he's played more innings there than any other position over the course of his now five-year old big league career. It's been a bit of a trying season for the Seattle Mariner, evidenced by his weak slash line of .198/.257/.328, and if he stays in the Pacific Northwest, he's a prime candidate to be non-tendered during the offseason. With the recent addition of right fielder/designated hitter Mark Trumbo, the Mariners roster is now overstuffed, both with infielders and outfielders. Still, Ackley is being paid just $2.6 million this year, so he could be a cost effective gamble for the Bronx Bombers. While he's has never hit for a high average, Ackley has still never performed quite this poorly over the course of an entire season, so the Yankees' interest is probably rooted in his upside; truth be told, it wouldn't be too surprising to see him come alive for a .250 average with decent power during the second half of the season. So far, however, talks between the two teams haven't been very serious, and Ackley's batting average has remained below the Mendoza Line.
Alexei Ramirez
The Yankees have yet to be linked to Ramirez, the reigning Silver Slugger at shortstop and a mainstay in the Chicago White Sox lineup, but he'd make a lot of sense as the newest player in pinstripes. A consistently solid hitter over the years, Ramirez has hit just .234/.253/.318 with two home runs this season, well below his career averages. He hasn't played second base since 2008, but that year, he played the position for the whole season, so he has the experience. A three-way system of Ramirez, Drew and Gregorius would almost certainly be better than what the Yankees are doing now. Meanwhile, the White Sox appear to be in the woods. According to the team's Pythagorean record, they has been four games worse than their 28-30 actual record would suggest, a recent sweep of the Houston Astros notwithstanding. Owed $10 million this season with a team option for next year, Ramirez is hardly an asset to the White Sox, but he could be a valuable one for the Yankees as they prepare for the regular season's final months.
More from isportsweb.com:
---
---