Major League Baseball
Major League Baseball
With slumping Mets getting healthier, Alderson talks trade
Published
Jun. 11, 2015 8:34 p.m. ET

NEW YORK (AP) The banged-up New York Mets are beginning to get some pieces back. They could use the help, too.
Former closer Bobby Parnell and second baseman Dilson Herrera were activated from the disabled list before the Mets beat the San Francisco Giants 5-4 on Thursday night, preventing a three-game sweep by the World Series champions.
Starting catcher Travis d'Arnaud returned Wednesday after missing 46 games with a broken right pinkie. But the Mets (32-29), who began the day ranked 13th out of 15 NL teams in runs, are still missing two All-Stars from their lineup: second baseman Daniel Murphy and third baseman David Wright.
General manager Sandy Alderson said he hopes Murphy (strained left quadriceps) will come off the disabled list as soon as he's eligible on June 20.
''I believe he's going to get some at-bats in an extended spring game tomorrow. He won't be running, but he'll be swinging the bat, so we're looking at 15 days, the end of the disablement, and he'll be ready,'' Alderson said.
Wright has spinal stenosis and is sidelined indefinitely. Murphy has filled in at third base this season and is expected to do so again once he returns.
With the team in obvious need of a boost on offense, Alderson said the current trade market is ''very narrow.''
''Teams are not looking to dump their players in the middle of June. That's like advertising to their fans that the season's over,'' he said, adding that the asking price for even potentially attractive players is ''like an arm and a leg.''
Alderson said he would have room to add payroll if necessary - and the front office would indeed consider acquiring a player who is strictly a third baseman.
''But we're not just looking for any third baseman or what have you. It has to be something we think is an improvement that doesn't cost us significantly - and again, I'm focused on the talent part of it - for what we're trying to do the rest of this season and next season as well,'' Alderson said.
Herrera arrived from his injury rehabilitation assignment at Triple-A Las Vegas about two hours before the first pitch - in time for the end of batting practice - and was in the starting lineup. He went 0 for 3 with a walk.
''It's good that we're getting healthy,'' manager Terry Collins said. ''That's the big point. I think as we get healthy, our confidence is going to pick up and we'll be the team that I thought we can be even though we had a little bit of a down time.''
Parnell is back 14 months after Tommy John surgery, returning to the Mets despite struggling during his rehab stint in the minors.
''He feels he's ready. He's had some decent outings. He's had some that have been a little rougher. We're going to find out,'' Alderson said.
To make room on the roster, the Mets placed right-hander Dillon Gee on the bereavement list following the death of his grandmother, and infielder Ruben Tejada on the paternity leave list after the birth of his daughter.
Gee is required to skip a minimum of three games and no more than seven. Tejada will be out a maximum of three games.
''It's not as if we have a full deck at this point,'' Alderson said. ''But I do see that we will start to get people back, and that's a good thing. Of course, that doesn't solve our problems. Players have to perform and have to be blended into what we already have. But at least we're starting to get the numbers down.''
Still awaiting word on rookie catcher Kevin Plawecki, the Mets played without a backup infielder on the bench for the second consecutive game. Plawecki, who has been feeling dizzy, had more tests and saw another doctor.
''He's just got a real clogged sinus,'' Collins said after the game. ''The pressure of flying has caused him to have some of the headaches and the dizziness. Once we get that cleared up, which they think they can, he'll be a lot better.''
And now that they have a diagnosis, the Mets should be able to option Plawecki to the minors or place him on the disabled list to make room for a backup infielder Friday.
Parnell was injured on March 31 last year in the season opener against Washington, and the right-hander had reconstructive elbow surgery April 8.
He was 0-4 with an 11.57 ERA in 15 minor league appearances, striking out 11 and walking 14 in 14 innings. Opponents had a .373 batting average against him.
Parnell warmed up in the bullpen twice Thursday night but did not pitch.
''Certainly he's got a chance to be a huge factor for us,'' Collins said before the game. ''It's nice to have him back. One of the things we need in our clubhouse is some veteran leadership and Bobby provides that.''
Parnell saved 22 games in 2013, but Collins has said Jeurys Familia will remain the closer.
''Hopefully getting some of these position players back off the DL will help a little bit and take a little pressure off the pitching,'' Alderson said. ''We've had a rocky patch, there's no question about that.''
---
---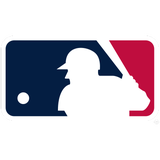 Get more from Major League Baseball
Follow your favorites to get information about games, news and more
---