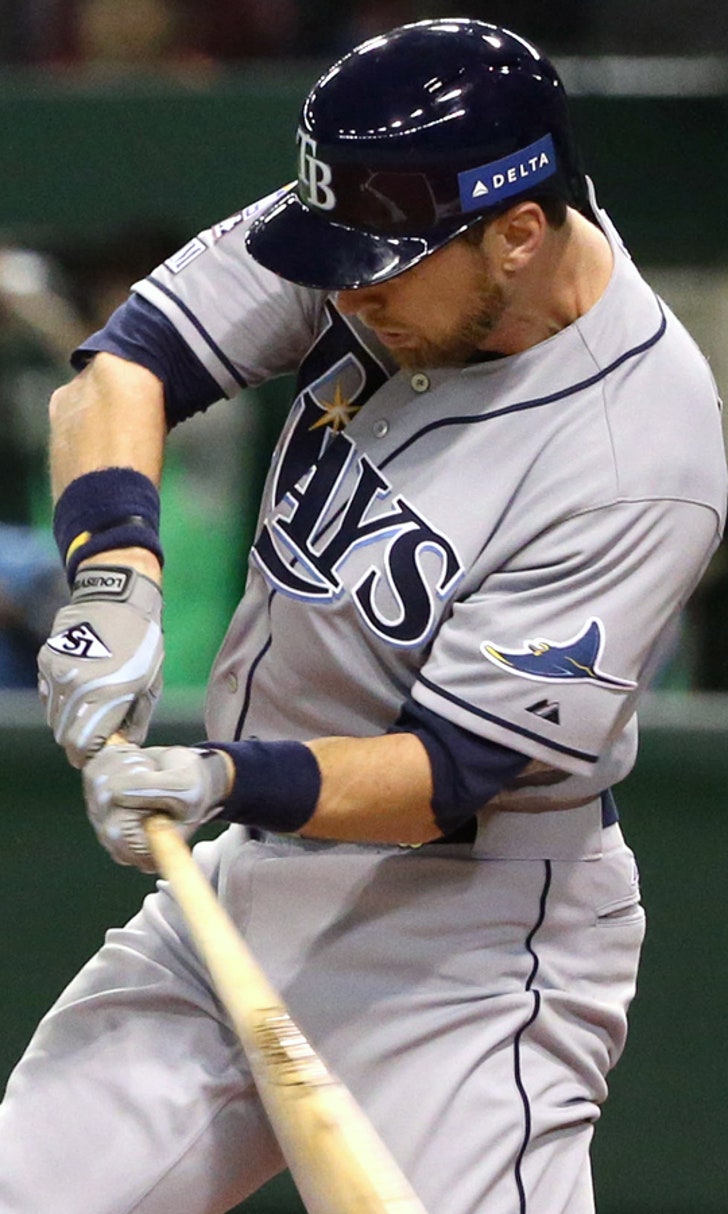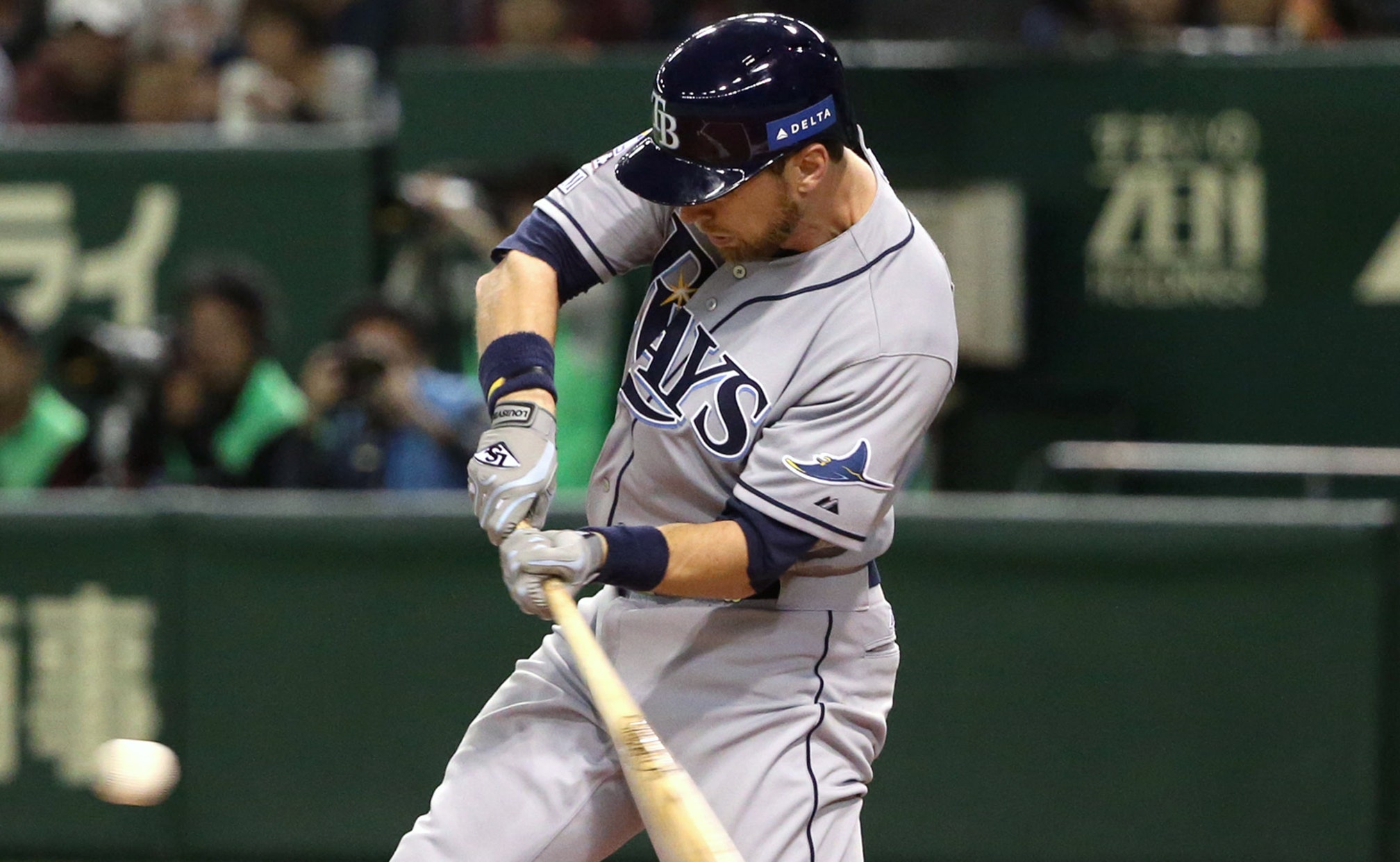 With latest A's trade, Billy Beane's earlier moves make sense as part of plan
BY Ken Rosenthal • January 11, 2015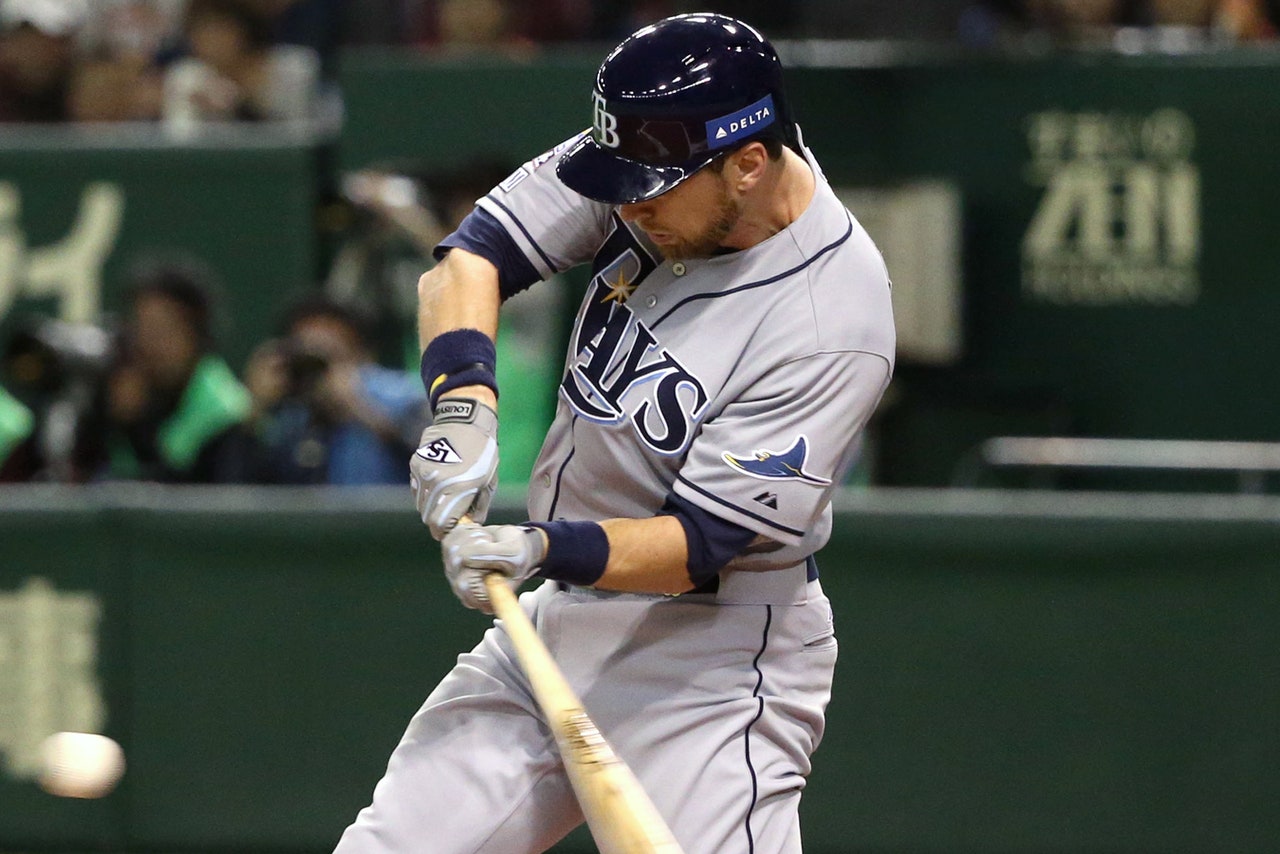 Let's go almost back to the beginning, back to the Josh Donaldson trade. It didn't look like equal value then. It doesn't look like equal value now. But more than two months later, the Oakland Athletics' plan makes much more sense.
The aggregate matters most. The aggregate always matters most. That is true not just for the A's, but also for every other club, including their trading partner on Saturday, the Tampa Bay Rays. No one move should be assessed in a vacuum, not when each piece is part of a bigger mosaic.
Athletics GM Billy Beane said famously in "Moneyball" that the A's were not selling jeans, not trying to find players with the best physiques. Clearly, the A's are not selling jerseys, either, given their turnover this offseason. But they will be cheaper, deeper and, most likely, quite competitive, too.
Fangraphs' Dave Cameron tweeted Saturday that with the additions of infielders Ben Zobrist and Yunel Escobar, the A's project to be an 85- to 86-win team. With a few more tweaks and some good luck, that number could be even higher, a fourth straight postseason appearance possible.
Beane, speaking to reporters on a conference call, bristled at a question about the Athletics' constant churn, attributing it in large part to the team's low-revenue position. Besides, Beane said, his goal is not to build a roster of fan favorites, but consistent winning clubs.
The 2015 Athletics, as presently constituted, lack a single player who hit more than 12 home runs last season, though Josh Reddick hit 32 in 2012 and Coco Crisp 22 in '13. Still, the offense is so balanced, manager Bob Melvin can field an all-right-handed lineup and nearly an all-left-handed lineup.
If the team flops, Beane could flip his two big potential free agents, Zobrist and left-hander Scott Kazmir, at the non-waiver deadline. If not, he could make both qualifying offers and collect draft picks; the A's are in that flexible a position financially.
The Donaldson trade, as it turns out, was only the beginning. To that point, the A's had acquired only first basemen Billy Butler and Ike Davis. Their return on Donaldson, one of the top 10 position players in the sport, was third baseman Brett Lawrie, pitchers Kendall Graveman and Sean Nolin and top shortstop prospect Franklin Barreto. Beane clearly wasn't done. But it sure was difficult to see the forest for the trees.
The Athletics' offseason didn't proceed in linear fashion; offseasons rarely do. Beane took a run at free-agent third baseman Chase Headley, offering him four years and about $60 million, according to major-league sources. The A's plan was to play Headley at third and move Lawrie to second. But Headley chose to sign with the Yankees for four years, $52 million.
So, Beane kept working.
He created greater depth for his rotation by acquiring the two pitchers from the Jays, Chris Bassitt in the Jeff Samardzija trade and Jesse Hahn in the Derek Norris deal. He also obtained enough infielders to help him get Zobrist and Escobar – an impressive feat, considering that he included top shortstop prospect Addison Russell in his package for Samardzija and Jason Hammel last July 5.
Once Beane acquired Barreto from the Jays and Marcus Semien from the White Sox, he was more comfortable sending the Rays shortstop Daniel Robertson, his top prospect according to Baseball America (the honor is a mixed blessing; Beane now has traded five of his top 10 prospects on last year's BA list).
Beane also parted with John Jaso, who no longer can catch regularly due to concussions and would have been squeezed at DH, plus Class A outfielder Boog Powell and $1.5 million. If not for the addition of cash, the A's would have needed to give up a prospect better than Powell, sources said.
Short-term, the deal appears a blow to the Rays, difficult for their fans to grasp. But the Rays, like the Athletics, are stuck in a sinkhole of a ballpark and a state of constant low-revenue flux; since the end of 2012, they've traded right-hander James Shields, left-hander David Price, outfielder Wil Myers and now Zobrist.
It's difficult to imagine the Rays will be better without Zobrist; he is so versatile, one rival executive said losing him is like losing three players. But Zobrist also turns 34 on May 26, and his power is diminishing even though his $7.5 million salary remains a relative bargain. The Rays coveted Jaso's left-handed bat and figure to use him at DH, first base and perhaps even in the outfield.
Jaso, like Zobrist, is a potential free agent. Robertson is a better bet than the draft pick in the 30s that the Rays would have received for making Zobrist a qualifying offer. And Powell led the Athletics' system with a .451 on-base percentage at two levels of Class A last season, though he also served as a 50-game suspension after testing positive for amphetamines.
The Rays' new middle infield will consist of Nick Franklin and Asdrubal Cabrera; new manager Kevin Cash will determine their positions in spring training. Stephen Souza will be in left and Kevin Kiermaier in right, and club officials expect better offensive seasons out of third baseman Evan Longoria and outfielder Desmond Jennings.
The Rays can't be much worse offensively -- they were last in the AL in runs last season with Zobrist, Myers and Matt Joyce. Some rival executives actually expect that the team overall will be better than most will predict; the rotation remains arguably the best in the AL East. Of course, most everyone thought the Rays would be good last season, and the team imploded. And now GM Andrew Friedman and manager Joe Maddon are gone.
New GM Matt Silverman said trading Zobrist was "difficult for all of us to stomach . . . there are a lot of heavy hearts in the organization today." Friedman had similar sentiments after trading Shields and Price. And while Beane certainly seems less attached to his players, he faces the same challenges trying to sustain success.
His plan makes more sense now. He never intended to concede.
---
---