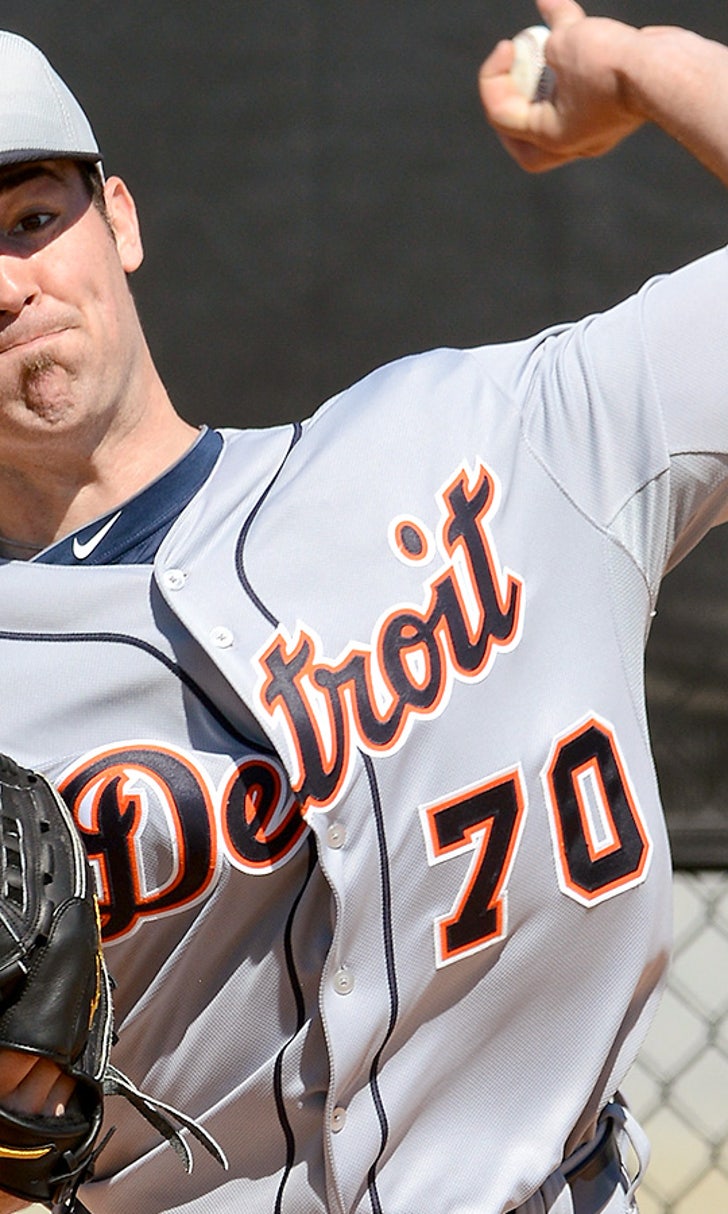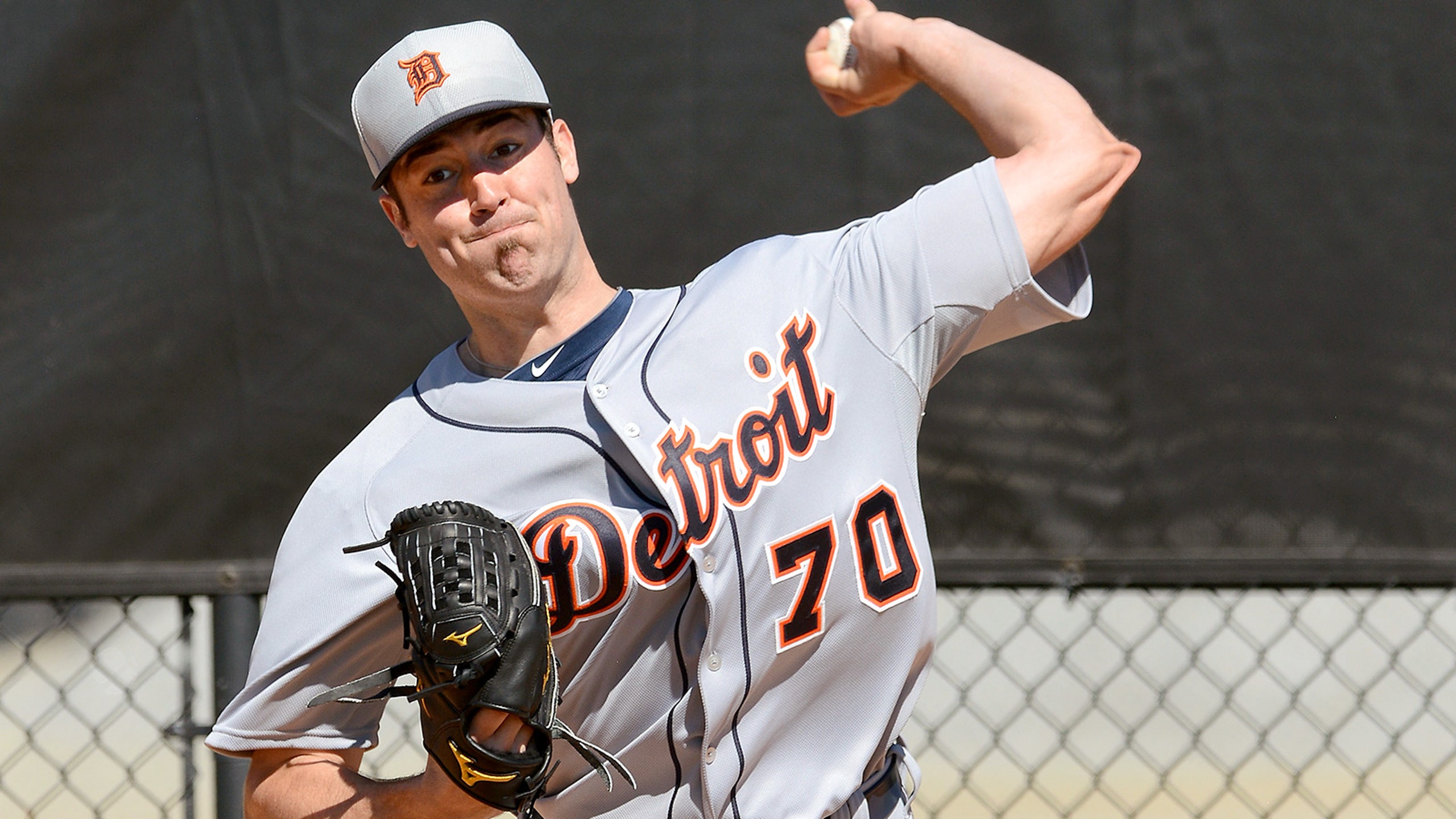 Why Tigers' puzzling trade of Fister to Nationals made sense
BY Ken Rosenthal • February 20, 2014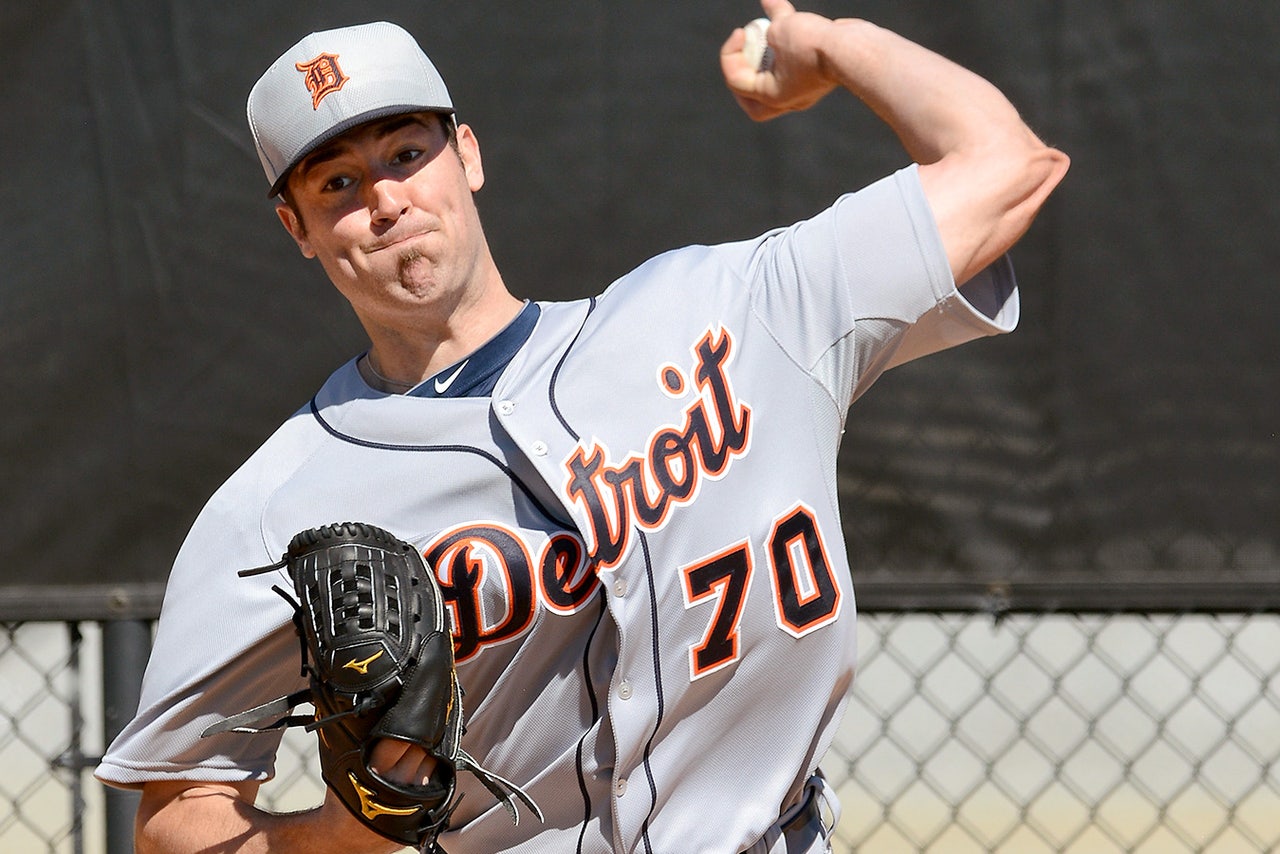 LAKELAND, Fla. — Baseball America announced its top 100 prospects on Wednesday. Forty-five of them were pitchers. Not one was traded this offseason.
Why is this relevant?
Because it helps explain a trade by the Tigers that left many of us baffled — right-hander Doug Fister to the Nationals for a modest pitching prospect, left-hander Robbie Ray, and two complementary parts, left-handed reliever Ian Krol and utilityman Steve Lombardozzi.
My initial reaction, along with many others in the industry, was that Tigers general manager David Dombrowski did not get enough. But Dombrowski, one of the game's sharpest and most thorough GMs, had his reasons for making the deal — reasons he explained to me Thursday, knowing full well that this trade, like all trades, may or may not work out.
The criticism of Dombrowski was rooted in the success of Fister, who ranks ninth among starting pitchers in Wins Above Replacement the past three seasons, according to Fangraphs.com. Righty James Shields, who ranks two places below Fister, brought back two top-100 prospects, outfielder Wil Myers and right-hander Jake Odorizzi, the previous year.
Yet, as Dombrowski pointed out, that kind of return simply was not available this offseason.
The proof?
The Rays' David Price and Cubs' Jeff Samardzija, perhaps the two best pitchers available in trade, did not come close to getting moved. For Price, some prospects in the top 100 surely were available. But elite young arms such as the Mariners' Taijuan Walker and Diamondbacks' Archie Bradley were untouchable.
To understand how the market tightened, consider that four top-100 pitching prospects were traded during the 2012-13 offseason —€" Noah Syndergaard (R.A. Dickey deal), Alex Meyer (Denard Span), Odorizzi (Shields) and Trevor Bauer (Shin-Soo Choo). Another top-100 pitcher, C.J. Edwards, went from the Rangers to the Cubs in the Matt Garza trade in July.
While the Tigers wanted to increase payroll flexibility and clear a spot in their rotation for left-hander Drew Smyly, Dombrowski said the only way they were going to trade a veteran starter was if they could acquire a younger pitcher who was close to the majors.
Ray was that guy.
"You can see that young pitching right now is very difficult to acquire," Dombrowski said. "We had a list of about 15 pitchers that we would consider in various deals. He was one of the 15. The other 14 people said no. And (the Nationals) said no at first."
Nationals GM Mike Rizzo confirmed Dombrowski's account, saying, "Robbie Ray is a guy we were reluctant to move at the beginning. It's why the trade took 2½ weeks to consummate."
Ray, who reached Double-A at 21 last season, is not on Baseball America'™s top 100 list —€" " the publication ranked him fifth among Nationals prospects, and their third-best pitcher, behind righties Lucas Giolito and A.J. Cole.
"Other people maybe don't like Robbie Ray like we do," Dombrowski said. "We like him a lot."
The two other pieces in the trade, meanwhile, will contribute to the Tigers this season. Krol, 22, eventually could develop into a No. 1 left-hander out of the bullpen. Lombardozzi, 25, can handle every infield position but first and also left field.
Ray, though, was the headliner. And the obvious question is, if the Tigers could not get a more highly regarded pitching prospect, why trade Fister at all?
A more manageable payroll was one motivation, just as it was in the Prince Fielder-for-Ian Kinsler deal. Dombrowski said that if the Tigers had kept their club intact, their payroll might have approached $200 million. Remember, right-hander Max Scherzer is eligible for free agency after this season, first baseman Miguel Cabrera after 2015.
The Tigers did not only subtract, they added free-agent closer Joe Nathan, setup man Joba Chamberlain and outfielder Rajai Davis. Dombrowski said the team's payroll actually will be higher than last season's team-record Opening Day number, $148.7 million.
Still, while both Nathan (two years, $20 million) and Davis (two years, $10 million) cost slightly more than Dombrowski anticipated, Fister remained a bargain —€" he settled his arbitration case with the Nationals for $7.2 million and will remain under club control in 2015, as well.
So, money was a part of it, but perhaps a bigger part was the Tigers' desire to make Smyly a starter. Smyly, 24, will be the only left-hander in the team's rotation.
Yes, the Tigers could have kept Fister and again used Smyly as a reliever. But Dombrowski said that if Smyly had pitched in relief for a second straight season, it would have been more difficult for him to transition to the rotation in 2015.
"If anybody has earned it, he has," Tigers ace Justin Verlander said of Smyly, who had a 2.37 ERA and held opponents to a .601 OPS in 63 relief appearances last season.
Now back to the trade discussions.
The Tigers made no secret of their willingness to trade a starter, be it Fister, Rick Porcello or Max Scherzer. FOX Sport's€™ Jon Paul Morosi reported three weeks before the Fister trade that the team was gauging interest in all three right-handers.
So, Dombrowski grew frustrated when anonymous rival executives suggested they did not know that Fister was available.
"The only part I take exception to —€" and I've read it a couple of times —€" is that we didn't do our homework," Dombrowski said. "Well, that couldn't be further from the truth. We had our list of around 15 guys. We went to every one of those clubs: 'Would you trade this guy? Would you trade that guy?' And none of them would trade one.
"We thought: Do we make this deal now, which we like? Or do we wait and see what else becomes available? But then does Washington do something else? Does it (the trade) end up not taking place?"
In the end, the Tigers did not want to risk losing Ray.
The left-hander is not without pedigree —€" he was a 12th-round pick in 2010, but the Nationals gave him $799,000 (second-round money) to keep him from attending the University of Arkansas.
Ray developed slowly in his first three pro seasons, "treading water," as high school drafts sometimes do, Rizzo said. But his velocity jumped in 2013, and in his minor-league career, he averaged more than a strikeout and less than a hit per inning.
The Tigers did not feel they could do better ... and the Nationals did not part with Ray easily.
"By no means was it painless," Rizzo said. "We're not pounding our chest on that one."
Rizzo described Dombrowski as "one of the best in the game." Virtually every general manager shares that view.
I'll withhold judgment on the Fister trade.
---
---