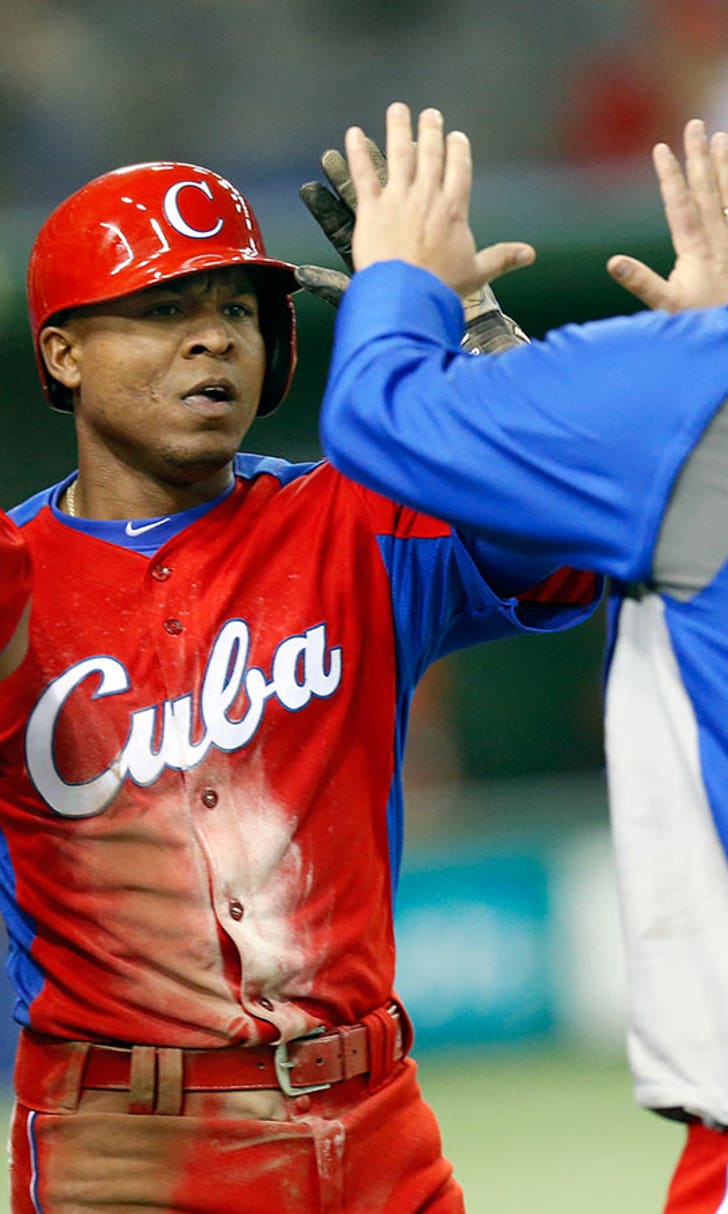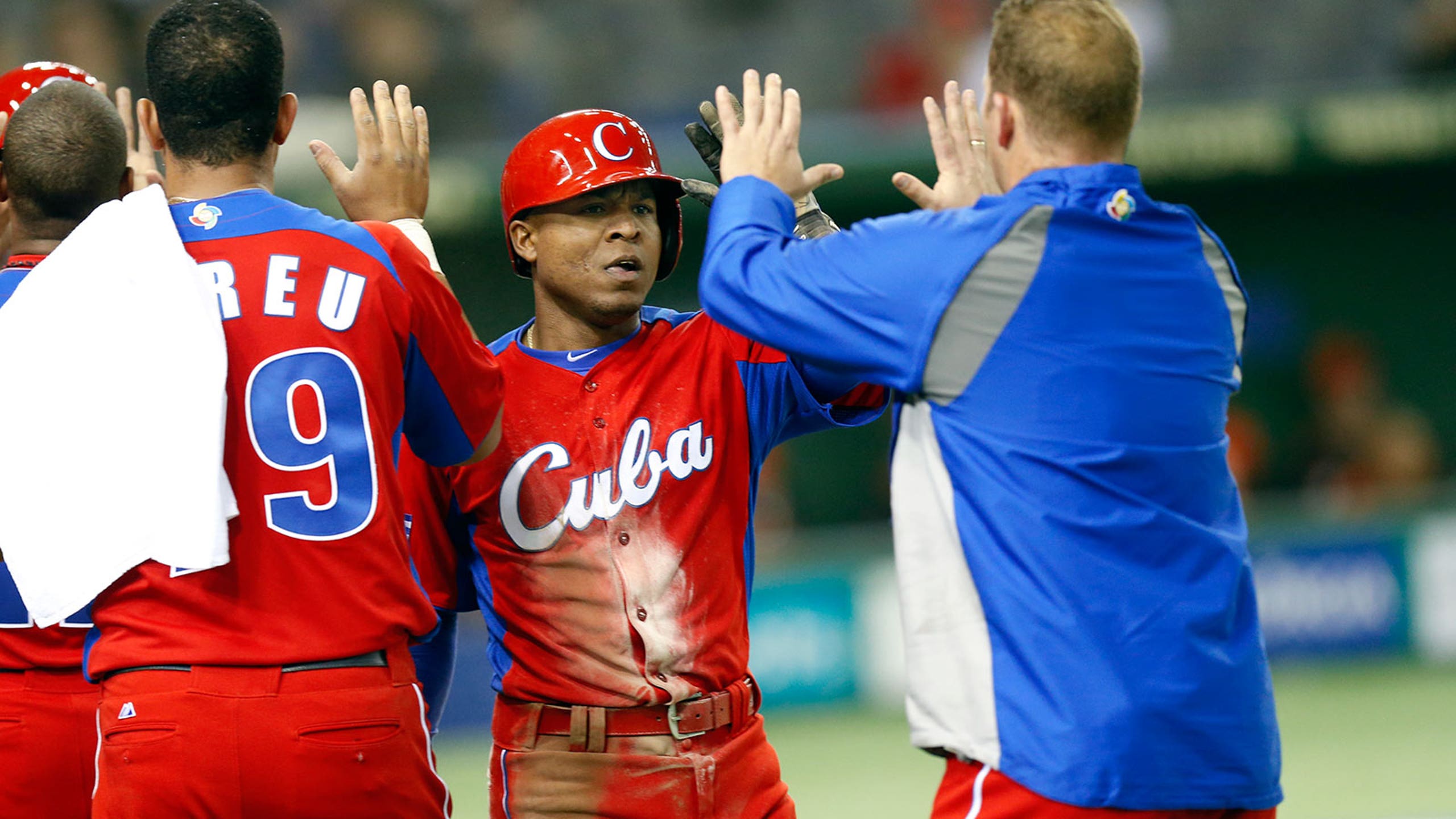 What will the MLB team that signs Cuba's Alexei Bell be getting?
BY Ken Rosenthal • January 14, 2016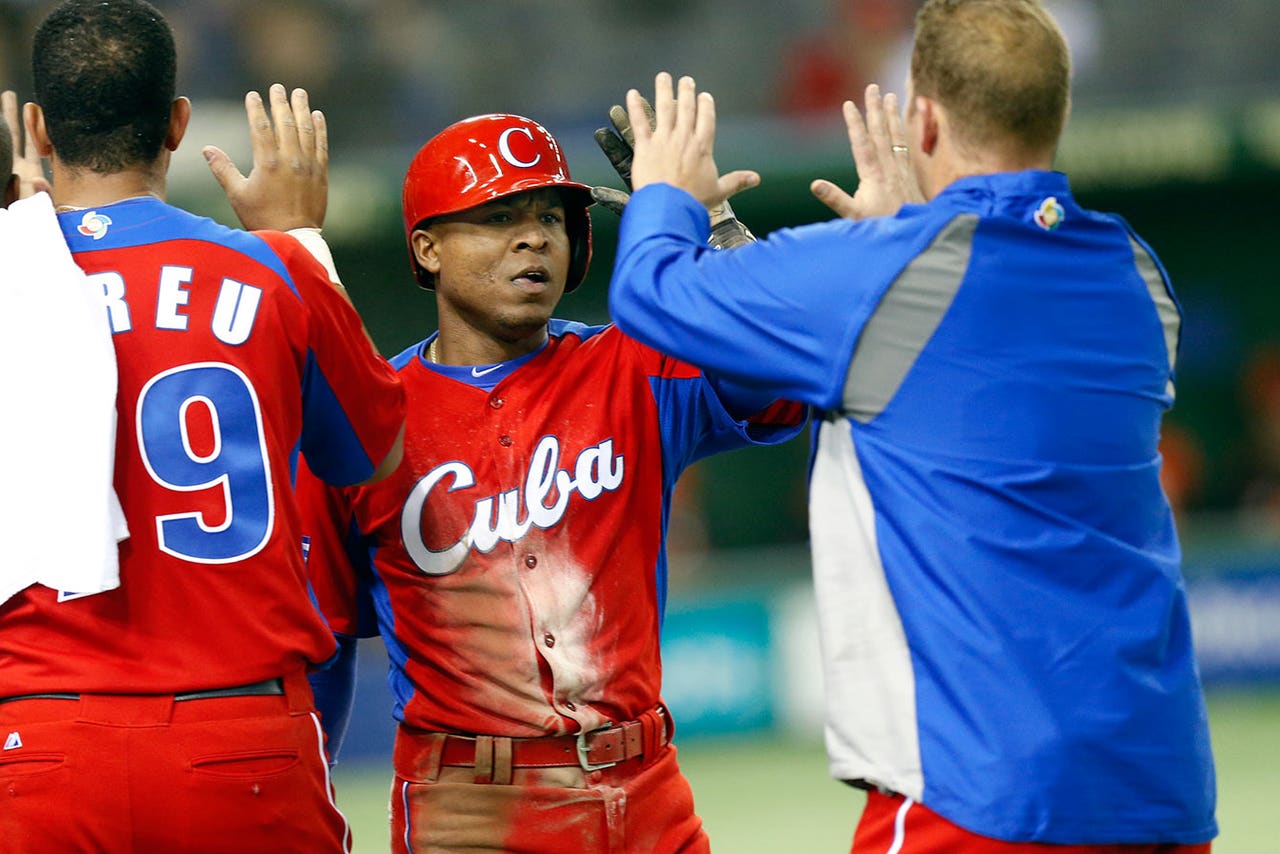 Cuban right fielder Alexei Bell says he first dreamed of playing major-league baseball when he was 18. But he never wanted to defect, the path chosen by so many of his teammates from the Cuban national team. Married with a 9-year-old son, he wanted to leave his country legally, or not at all.
Now Bell is 32 and eager to play in the majors. He recently departed Cuba with the permission of the government. At some point, he will be a free agent. The question, all these years later, is how teams will value him as an older player.
Bell, who is in Mexico and planning a showcase for major-league clubs on the West Coast of the U.S. in late January or early February, spoke to FOX Sports on Thursday with his agent, Charisse Espinosa-Dash, translating.
"Physically, I don't feel 32," Bell said. "I feel strong. I feel young. I feel agile. I feel I can still produce a lot on the field. I do not feel old at all."
Espinosa-Dash said that Bell, 5 feet 7 and 187 pounds according to baseball-reference.com, ran the 60-yard dash in 6.4 seconds in a workout on Wednesday, displaying better than average speed.
Bell said he expects the same offensive results in the majors that he had in Cuba. When asked if he had a better arm in right than his countryman, Yasiel Puig of the Dodgers, Bell replied confidently, "I'll demonstrate that in the games."
A scout for a major-league club offered a more restrained view, saying Bell performed brilliantly at the 2008 Olympics in Beijing but is no longer the player he was then.
Bell batted .500 with a 1.587 OPS in nine games and hit a double and triple off Japan's Yu Darvish while leading Cuba to a silver medal in the '08 Games. The scout said he noticed a difference when he last saw Bell play in 2014.
"In those Olympics, he was in his prime, a Raul Mondesi-type who could run and throw, had power — he was the guy," the scout said. "He's not the same player now. I know he has numbers in Cuba. But he's not the same powerful little guy, little but strong."
Bell said that he never batted lower than third while teammates with players such as Puig, Jose Abreu and free agent Yoenis Cespedes in international competition. His career slash line in Cuban's professional league is .319/.417/.547, and he had nearly as many walks (431) as strikeouts (439) in 3,441 plate appearances.
The 2015 season was Bell's first outside of Cuba — he spent it with the Capitales of Quebec in the Canadian-American Association. His numbers were not as good as they were in Cuba, but Dash cited extenuating circumstances.
Espinosa-Dash said Bell did not want to play in Canada and ended up there only after a dispute with a coach on the Cuban national team. The dispute led to Cuba removing Bell from its roster for several international tournaments. He eventually requested to be released from the team and later asked to leave the country. Cuban officials granted his request.
Bell left for Mexico on a plane and is free to travel to and from Cuba whenever he likes, Espinosa-Dash said. Once baseball clears him, he will be an unrestricted free agent. As a player who is older than 23 and has more than five years of professional experience, he will not be subject to international bonus pool limits.
"When a team sees him on that field, they'll know what they got," Espinosa-Dash said. "I saw him (Wednesday), and it was just impressive. He's a guy who can contribute from day one on a big-league roster."
---
---