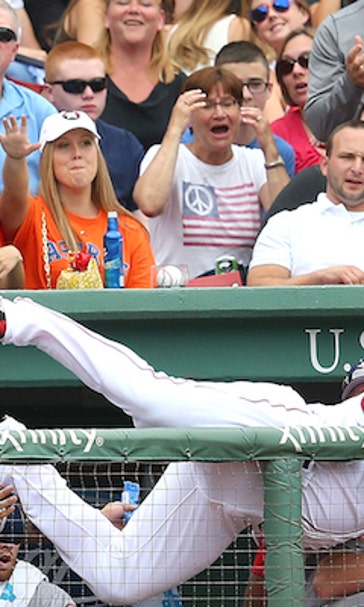 Watch: Pablo Sandoval falls over railing during catch
July 4, 2015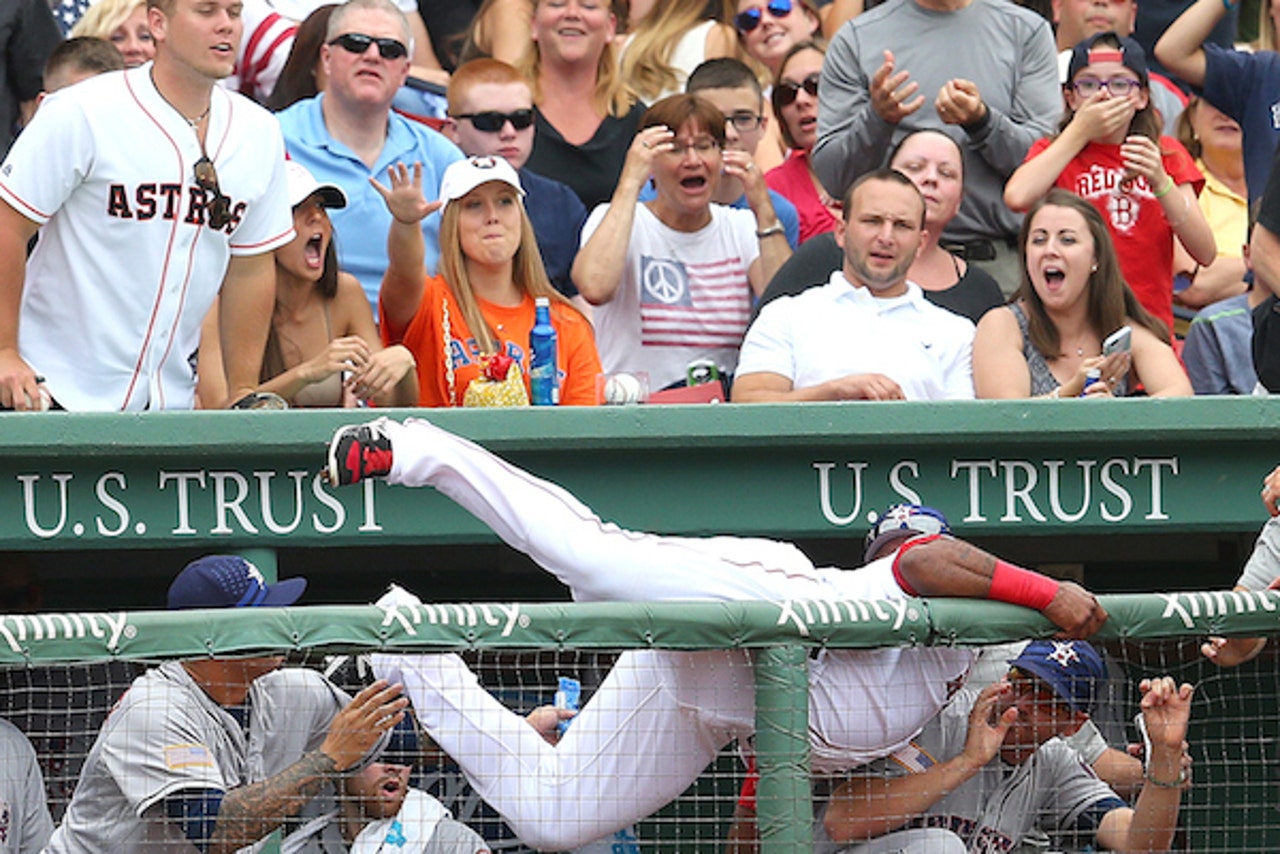 By Ricky Doyle
Don't mistake this Panda for being clumsy. He's acrobatic, if anything.
Boston Red Sox third baseman Pablo Sandoval tumbled over the railing and into the visitors' dugout at Fenway Park while making a great catch in the fourth inning of Saturday's game against the Houston Astros. The grab drew a standing ovation and prompted a tip of the cap from Kung Fu Panda (watch the video here).
It's been a shaky season defensively for Sandoval, who was a solid defender during his time with the San Francisco Giants. He flashed his athleticism in Saturday's Fourth of July showdown, though.
There's no denying Sandoval moves well for a big guy.
More from NESN.com:
---
---