Major League Baseball
Major League Baseball
Valentine says technology would help umps
Published
Jun. 11, 2012 11:54 p.m. ET

A day after being ejected, Boston Red Sox manager Bobby Valentine was still steamed about umpiring, and said technology should be used to eliminate human error in calling balls and strikes.
''I want a ball called a ball and a strike called a strike. Figure out how to do it,'' Valentine said before his team began a series Monday at Miami.
Valentine, upset with plate ump Al Porter, launched a tirade with two outs in the ninth inning of Sunday's loss to Washington. The Red Sox dropped all three games in the series, and Valentine said his frustration about the way pitches were called built through the weekend.
But he said he has long been in favor of using technology to get such calls right. Covering the Little League World Series as a network announcer convinced Valentine change was needed.
''It was the most criminal thing I ever saw,'' he said. ''I wanted to cry when a kid, in the sixth inning with the bases loaded and his team down by one run, was called out on a strike three on a pitch that was six inches outside. He couldn't reach it with his bat. I cried for him. That kid is scarred for life playing our game by an injustice.
''And then someone says the most ridiculous words that I ever hear - `But we like the human factor.' It's criminal that we allow our game to scar a young person like that. And then it continues. I think in 2012 it should not be part of the process.''
Valentine declined to propose a specific solution, but said the technology exists to improve the accuracy of calling pitches. He said he doesn't fault umpires, because he believes it's impossible to see the final few feet of a pitch traveling 90 mph and sometimes breaking sharply.
''The umpires are very well trained, and I think they're very good at what they do,'' Valentine said. ''I think it's almost impossible to do what they do. So why do we ask them to do the impossible?''
Valentine said he had yet to hear from Major League Baseball regarding his tirade Sunday.
''I probably will,'' he said. ''They fine you and take your money and reprimand you, as though I did something wrong. It's a great system. I love it.''
---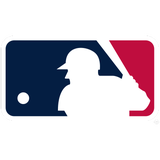 Get more from Major League Baseball
Follow your favorites to get information about games, news and more
---