Major League Baseball
Major League Baseball
Texas spent time getting to know Yu before $107M
Published
Jan. 20, 2012 3:38 p.m. ET

Before the Texas Rangers committed more than $107 million to get Japan's best pitcher, they spent more than two years watching and getting to know Yu Darvish.
''It wasn't just sitting behind the plate with a radar gun,'' Texas general manager Jon Daniels said.
Sure, that was part of the process of scouting Darvish. But Rangers scouts in the Pacific Rim who watched just about every one of his starts in recent seasons and other team officials also spent time developing a personal relationship with the pitcher and his family.
''They've probably seen about 50 games the last two years, they were very thorough in how they evaluated,'' said Don Nomura, one of Darvish's agents. ''We knew they were very interested in Yu, and I'm glad it was the Texas Rangers that won the bid.''
That familiarity with each other should help the 25-year-old Darvish with the cultural transition he faces playing in the United States and the major leagues.
Arn Tellem, the other agent, said all the effort by the Rangers to build a personal connection was ''very significant'' to Darvish, who agreed Wednesday to a $56 million, six-year contract with the two-time defending American League champions.
The deal was finished at the end of a 30-day exclusive negotiating window for Texas that began when its record $51,703,411 posting bid was accepted last month by the Hokkaido Nippon Ham Fighters, Darvish's team in Japan's Pacific League.
Though negotiations went down to the final minutes before a deadline when Darvish would have stayed in Japan without a deal, Daniels said talks were never contentious since they knew each other so well.
''It wasn't like the clock started on Day 1 and we were a brand new entity. They were open with us and talked with us and gave us access,'' Daniels said. ''You hear about other negotiations where you're completely shut off from the player or the family, and it wasn't handled that way.''
Darvish, whose only previous visit to Texas was two weeks ago, was expected back Friday night to be formally introduced by his new team.
Darvish gets $5.5 million this year, $9.5 million in 2013, $10 million in each of the following three years and $11 million in 2017.
The 2017 season would become a player option, with no buyout, if during the first five years Darvish either wins a Cy Young and finishes second through fourth, or finishes second once and second through fourth twice.
He would earn an additional $800,000 a year in each of the first five seasons if he is not on the disabled list. In any of those seasons in which he is on the disabled list for more than 30 days, the $800,000 would be reduced by $5,228.75 for each day starting with day 31.
He would earn $50,000 if he's voted AL Rookie of the Year, $50,000 if he's an All-Star, $100,000 for winning a Gold Glove, $100,000 for league championship series MVP and $150,000 if he's World Series MVP. For AL MVP and Cy Young, he would get $250,000 for winning, $200,000 for finishing second, $150,000 for third, $100,000 for fourth and $50,000 for fifth.
Parts of the terms were first reported by the Fort Worth Star-Telegram.
Texas appointed a director of Pacific Rim operations just more than four years ago, and has since expanded to three full-time scouts and a couple of part-timers who scout the area that includes Japan.
With the bigger presence there, the Rangers got to see and bring back starter Colby Lewis, a supplemental first-round pick by Texas in 1999 who revived his career with two seasons in Japan. Right-handed reliever Yoshinori Tateyama, a teammate of Darvish's with the Fighters, joined the Rangers last year.
''We've had more and more of our American professional scouts and some of our best evaluators go over there, just knowing that, not just with Yu, that there was going to be opportunity,'' Daniels said.
They turned quite a bit of their attention the last couple of seasons toward Darvish, the 6-foot-5 right-hander who is a two-time Pacific League MVP. He had a 93-38 record with a 1.99 ERA in 167 games the past seven seasons in Japan, and pitched an average of 205 innings the past five years.
''As it became more and more evident, whether it was this year or next year at some point there was a chance Yu would get posted, we really ramped up our efforts,'' said Daniels, one of 12 different Rangers officials or scouts who watched Darvish pitch in Japan just last season.
''We knew the size of the investment was going to be big and we were going to have to be really thorough in our presentation to ownership and be convicted if this is what we decided to do,'' he said. ''Our guys really did their homework, and we feel really good about the process.''
So do Darvish's agents, who said Texas is where the pitcher wanted to play in the majors.
The Rangers talked to Darvish's teammates in Japan, players who competed against him, his managers, coaches and people who knew him outside of baseball.
''You heard the same thing time after time,'' Daniels said. ''This is a guy that's really committed to his craft, that wants to be the best and wants to win on the biggest stage.''
Texas President and Hall of Fame pitcher Nolan Ryan, who has watched film and first met the pitcher earlier this month, called Darvish a unique talent who clearly has the potential to be a No. 1 starter in the majors. But the Rangers aren't yet putting that kind of expectation on him even with their huge financial investment.
''What you hope is that he comes to spring training and that he's comfortable and that he fits into the routine, and doesn't put a lot of pressure on himself to try to prove that he's worthy of the consideration that he got and also of the attention that is going to brought to him,'' Ryan said. ''If he comes in and doesn't put a lot of pressure on himself, the transition should go fairly well.''
Darvish doesn't have to impress the Rangers. They already know him.
---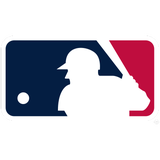 Get more from Major League Baseball
Follow your favorites to get information about games, news and more
---