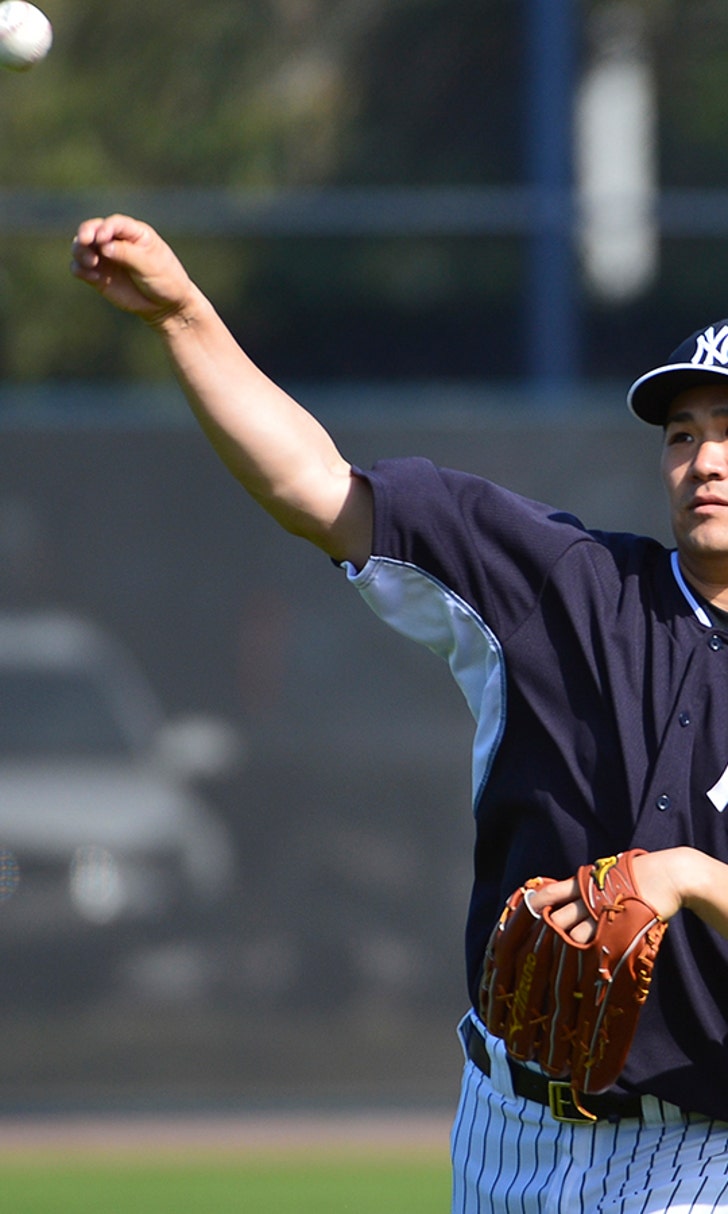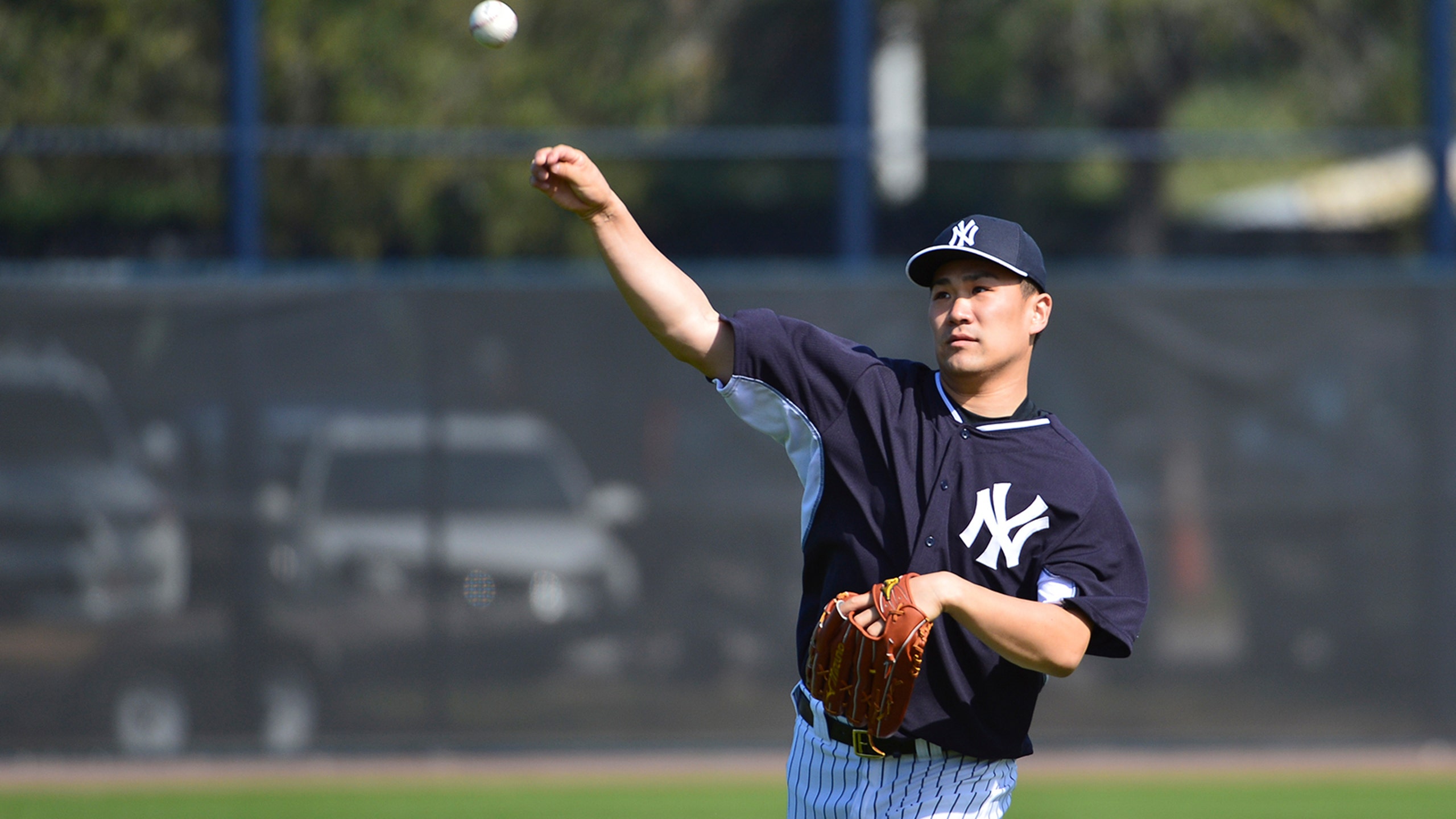 Tanaka impressive in pitching first live BP with Yankees
BY foxsports • February 21, 2014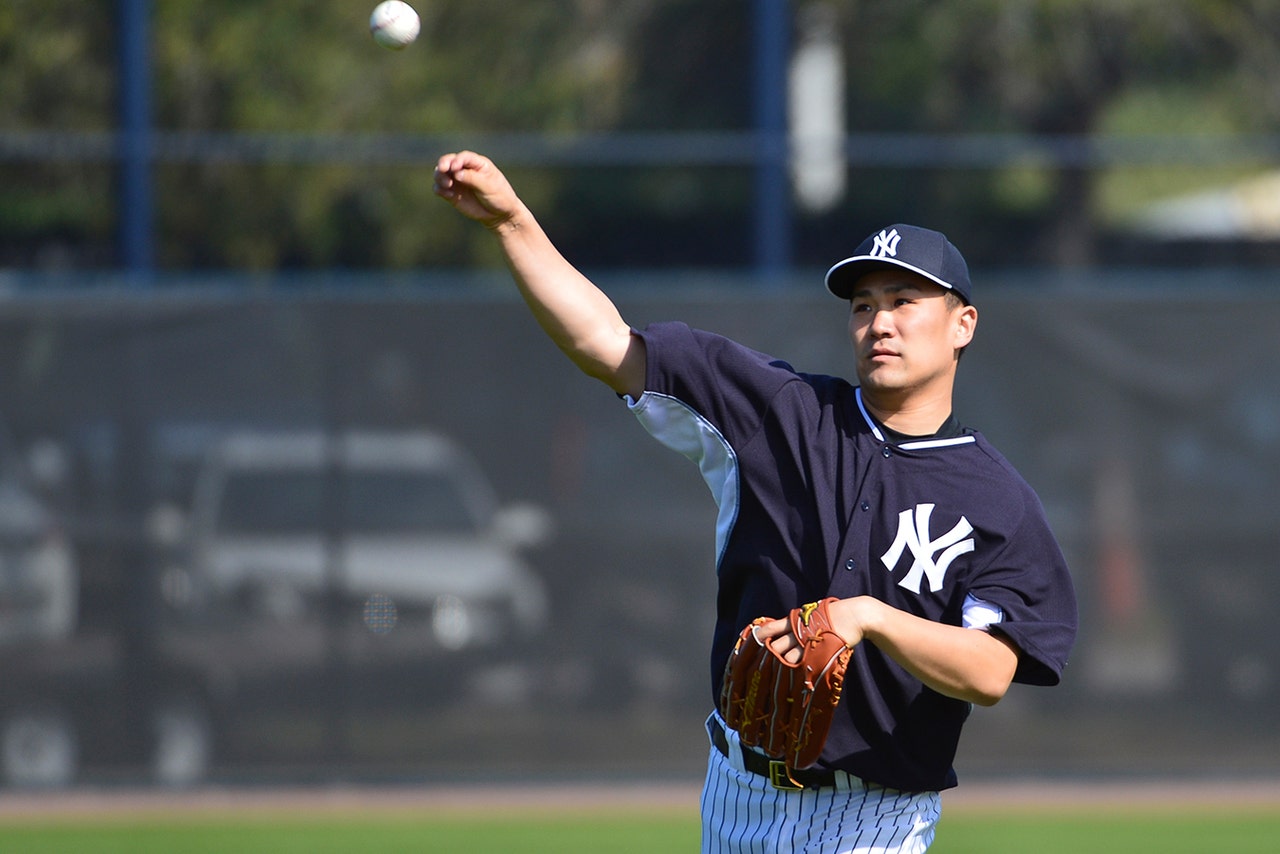 TAMPA, Fla. — Masahiro Tanaka impressed Austin Romine when the Japanese star threw batting practice for the first time with the New York Yankees.
The right-hander threw 25 pitches Friday morning at Steinbrenner Field, facing five batters for five pitches each. Romine, tracking the ball in the batter's box without swinging, watched five pitches go by and marveled. At one point, Romine turned around and asked catcher Brian McCann what pitch Tanaka had thrown. Turns out it was his famous splitter.
''I've never seen the ball move like that before,'' Romine said.
Tanaka had thrown three bullpen sessions since arriving in the United States after agreeing to a $155 million, seven-year contract.
Manager Joe Girardi and general manager Brian Cashman watched from behind the batting cage.
Minor-leaguer Adonis Garcia hit a slow grounder up the middle, but two pitches later swung and missed a darting, downward pitch.
''As good as advertised,'' McCann said. ''I know it's only a live bullpen, but you can tell he's got the stuff. He's got a great split. It really falls off the table. His motion is completely the same as his fastball, and that's the key to getting swings and misses.''
Tanaka went 24-0 with a 1.27 ERA last year and led the Rakuten Golden Eagles to their first Japan Series title.
''I'm think I'm getting into the rhythm of this whole thing,'' Tanaka said through an interpreter. ''I feel pretty good about what I did today.''
Tanaka hadn't faced a hitter since getting the final out for a save in Game 7 of the Japan Series last fall. He smiled and made a decisive downward movement with his arm when asked if his last pitch in that game was a great one.
Girardi said he might separate Tanaka and Japanese veteran Hiroki Kuroda in New York's rotation because of their pitching styles.
''There is similarities, and it's probably what is taught there,'' Girardi said. ''You always think about what's the best way to line up your rotation so there's a different look every day, so obviously that's something to consider.''
Kuroda, CC Sabathia and Ivan Nova also threw batting practice.
---
---