Major League Baseball
Major League Baseball
Rumors swirling as trade deadline nears
Published
Jul. 19, 2012 4:15 a.m. ET

Major league baseball's non-waiver trade deadline is fast approaching and rumors are swirling surrounding several big-name players.
Who will be dealt before 4 p.m. EST on July 31?
Fewer teams are expected to be sellers this year because the addition of a second wild-card spot allows more clubs to stay in contention. But there should still be plenty of movement involving teams that are way behind in the playoff race.
Will the five-time defending NL East champion Philadelphia Phillies unload players?
Can the surprising Pittsburgh Pirates make a big move in hopes of securing their first winning season since 1992?
The New York Yankees have the best record in baseball, but they can afford any of the high-priced rental players out there. Who can help them?
How can the Texas Rangers improve their chances of finally winning the World Series after losing it two straight years?
Let's examine those questions by taking a closer look at five players who could be switching uniforms:
---
HOLLYWOOD HAMELS? Cole Hamels was long ago nicknamed Hollywood by Phillies teammates for his GQ style, movie-star looks and laid-back attitude. Now the three-time All-Star lefty could be headed home to California - Hollywood in particular. The Los Angeles Dodgers are among the teams expected to pursue Hamels. So are the Los Angeles Angels.
Of course, the Yankees have an eye on Hamels. Texas may be the best fit to make a deal, however. The Rangers have excellent prospects in the minor leagues, specifically third baseman Mike Olt and shortstop Jurickson Profar. If the last-place Phillies could get either player, they might pull the trigger, especially because Hamels already made it clear he wouldn't rule out returning to Philadelphia when he becomes a free agent after the season.
The Phillies are planning to make a significant offer to Hamels, hoping the 2008 World Series MVP can't refuse it. This one could go down to the last minute.
---
NEED A CENTER FIELDER? The Phillies will be busy no matter what happens with Hamels. It's unlikely they will want to pay Shane Victorino what he will make in free agency after the season, so the Flyin' Hawaiian's days in Philadelphia seem numbered.
Victorino is a two-time All-Star and three-time Gold Glove winner who makes sense for several teams, including the Pirates, Dodgers, Cincinnati Reds, and San Francisco Giants.
There's also the Yankees, who still are missing injured outfielder Brett Gardner. The Phillies are desperate for bullpen help. If they can get a quality arm to pitch the seventh or eighth inning in a deal for Victorino, he's gone. Or they could keep Victorino and opt for the compensation draft pick they'd receive for allowing him to walk.
---
J-UP, J-OUT? Justin Upton finished fourth in NL MVP voting last year while helping Arizona win a division title. But the two-time All-Star right fielder has struggled this season.
Upton turns 25 next month, is signed through the next three seasons and owed $38.5 million, meaning he wouldn't be a short-term rental for a contending team. He's also an attractive option for non-contenders.
The Pirates, Rangers, Dodgers, Detroit Tigers, Toronto Blue Jays and Atlanta Braves have been linked in talks for Upton. The Diamondbacks would have to get a shortstop, third baseman or top-notch starting pitcher to deal Upton.
---
WHAT'S ZACK GREINKE'S VALUE? Milwaukee's chances of trading Zack Greinke decreased because the 2009 AL Cy Young Award winner was scratched from his last start and isn't expected to pitch until next week.
If Greinke pitches well next time he takes the mound and proves he was simply fatigued after making three straight starts, interest in the righty should intensify. Like Hamels, Greinke will be a free agent after the season.
The Rangers, Angels, Tigers, Dodgers, Braves and Chicago White Sox are among the teams who were scouting Greinke. But the Baltimore Orioles might have what it takes to get him. The Orioles, seeking their first winning season and playoff berth since 1997, had their sights set on Greinke before his recent struggles. If they're willing to part with one of their top prospects, perhaps shortstop Manny Machado, they could land Greinke.
---
WHO WINS THE RYAN DEMPSTER SWEEPSTAKES? The Chicago Cubs almost certainly will trade Ryan Dempster, who is in the last year of a $52 million, four-year contract. The two-time All-Star righty can help plenty of contenders down the stretch.
The Dodgers, Tigers and Braves appear to be the leaders in the running for Dempster's services. The Cubs are looking to rebuild through the draft and would want the best package of young players, or one of those lottery picks awarded to several teams in Wednesday's draft compensation.
---
Follow Rob Maaddi on Twitter: twitter.com/RobMaaddi.
---
---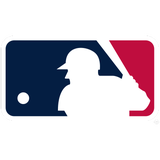 Get more from Major League Baseball
Follow your favorites to get information about games, news and more
---