Major League Baseball
Major League Baseball
Royals walk 13 batters, lose to Cardinals in 10
Published
May. 22, 2011 9:24 p.m. ET

Walks, walks and more walks.
Thirteen times Kansas City pitchers handed out free passes to St. Louis hitters. They were particularly generous to Colby Rasmus. He drew five walks, each one off a different pitcher, and pushed across the tiebreaking run in a 10-inning, 9-8 victory Sunday over Kansas City.
On the positive side, the Royals fought back from a 7-1 deficit. On the negative, it's awfully hard to win when you give the other guys 13 walks, hit a batter and commit two errors.
''We showed a lot of heart battling back and we came close to pulling it out,'' said manager Ned Yost. ''We just couldn't get over the hump.''
The Cardinals also had 12 hits while taking two out of three in the always-lively interleague series with their state rival. It wasn't all walks for the Red Birds. Yadier Molina had a double, two singles and a two-run triple as the Cardinals took the series two games to one.
''The bullpen did a good job holding them down and giving us a chance,'' said Jeff Francoeur, who helped fuel the comeback with one of three Royals home runs. '' We put some good at-bats up there and fought back and gave ourselves a chance.''
Each team used seven pitchers. Yost and catcher Matt Treanor were both ejected.
With the game tied 7-all, Tyler Green walked leading off the 10th and went to second when Mike Aviles made a poor throw to first on Albert Pujols' grounder for Kansas City's second error. Louis Coleman (0-1), who started the inning, then hit Gerald Laird in the hand with a pitch, breaking his right index finger and loading the bases with no outs.
Tim Collins came out of the bullpen and walked Rasmus on four pitches. Then with one out he walked Molina, giving him his third RBI.
Still battling, the Royals got a run in the bottom of the 10th on Brayan Pena's RBI double off Fernando Salas, who got the last three outs for his seventh save in seven opportunities. The winner was Jason Motte (2-1), who pitched one inning.
Rasmus did not simply spend the hot afternoon jogging to first base. He made an outstanding catch in the ninth on Francoeur's deep flyball, which at first looked like it might go out.
''I thought I had it. I thought we'd won the game,'' Francoeur said. ''Rasmus did a good job to get back there for it. If you're a baseball fan this was a great game to watch.''
Down 7-1 after five, the Royals fought back with homers by Alex Gordon, Wilson Betemit and Francoeur and finally tied it 7-all on Betemit's RBI single in the seventh.
Gordon homered off Brian Tallet leading off the seventh and Betemit drove in Francoeur, who had been hit by Eduardo Sanchez's pitch and stolen second.
The inning ended when Billy Butler was caught between second and third, the 12th Royals runner in this seven-game home stand to make out on the bases.
Yost and Treanor were both thrown out in the top of the seventh after Rasmus had drawn a four-pitch walk. First home plate umpire Angel Campos ejected Treanor, then Yost came charging out to argue and was ejected.
''It was really about communication at that point,'' said Treanor. ''I was trying to talk to him. I'm not trying to disagree with him. He said he'd had enough of me. I said, 'I'm trying to talk to you,' and he said, 'You're out of here.'
''I was surprised. I literally wasn't talking about balls and strikes. The umpires have a tough job in this game. I definitely understand it's not a perfect science,'' he said. ''We've got to treat umpires with respect. Today was just about communication. The backdrop might have been balls and strikes, but today was about communication.''
Kansas City native Albert Pujols was 2 for 6 with two singles and has reached safely in all 33 interleague games he's played in Kansas City. But his career-long home run drought stretched to 103 at-bats.
Yost was tightlipped when asked why his pitchers were having so much trouble finding the strike zone.
''Timmy Collins had command issues. I can say that.''
NOTES: Boston's Kevin Youkilis was the last player to walk five times in a game. He did so against Detroit on May 15, 2010, according to STATS LLC. ... A wide area of Eastern Kansas and Western Missouri, including Kansas City, was under a tornado watch when the game began. ... When Aviles doubled in the first inning, it was just the second time in their last 29 hits the Royals had gone for extra bases. ... The team record of 106 consecutive innings without an error was set from May 30-June 13, 1997. ... The day before, the Royals had tied their record with 11 straight games without an error.
---
---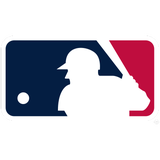 Get more from Major League Baseball
Follow your favorites to get information about games, news and more
---