Major League Baseball
Major League Baseball
Royals 3, Tigers 1
Published
Apr. 10, 2011 12:52 a.m. ET

Bruce Chen baffled the Detroit Tigers for most of the afternoon, and when someone finally hit a ball hard, his fielders were there to halt a promising rally.
Chen allowed three hits over six impressive innings, and the Kansas City Royals beat the Tigers 3-1 on Saturday.
The left-hander's final pitch was hit to the left-field corner by Magglio Ordonez for a double, but outfielder Alex Gordon chased down the ball, and shortstop Alcides Escobar's relay to the plate beat Detroit's Will Rhymes, who was trying to score from first.
''That was a huge play. I felt like I pitched well, but my defense has been great,'' Chen said. ''Gordon hustled to get to that ball, and Escobar made a real good throw.''
Wilson Betemit and Escobar drove in runs in the second inning for Kansas City, and Jeff Francoeur added a sacrifice fly in the ninth. The Royals' previous four wins all came in their last at-bat, but they needed no dramatics this time with Chen (1-0) protecting the early lead.
''Chen shows that you don't have to throw 95 miles an hour to get outs when you have command of every pitch,'' Detroit manager Jim Leyland said. ''You can throw backdoor sliders and you can paint the black. All we can do is tip our hat to him. He pitched a fantastic game.''
Chen allowed a third-inning single to Casper Wells, then retired 10 in a row. In the sixth, after Rhymes hit a two-out single, Ordonez doubled to the corner in left, setting up the play at the plate. If Rhymes had made it safely, Miguel Cabrera was due up next.
Leyland came out and argued the call after Rhymes was thrown out. He said afterward he thought catcher Brayan Pena was holding the ball against his chest and hadn't made the tag. A replay appeared to show Rhymes making contact with Pena's glove while sliding.
''I think he made a good call,'' Pena said. ''It was a tough call for him, especially that bang-bang play.''
That was it for Chen, who came out after 82 pitches. He struck out seven and walked one. The Tigers didn't fare much better against four relievers.
Detroit loaded the bases with two outs in the eighth, but Ordonez hit a popup on Robinson Tejeda's only pitch of the game.
''Those guys are hacking, and then they're pretty good hitters,'' Tejeda said. ''I got lucky - one pitch, one out. ... It was a cut fastball.''
Joakim Soria pitched the ninth and allowed a two-out home run by Ryan Raburn before holding on for his second save.
Phil Coke (0-2) pitched well in his first start of the season for the Tigers, allowing two runs and three hits in 6 2-3 innings. He struck out seven and walked four.
Coke made 77 starts as a minor leaguer but has been used almost entirely in relief since coming up with the New York Yankees in 2008. His only previous start in the majors was last October, when the Tigers sent him to the mound for the regular-season finale at Baltimore.
Still, the Tigers saw enough potential that they reserved a spot for him in the rotation in 2011. The schedule allowed Detroit to go with only four starters until Saturday, so Coke's first two appearances were out of the bullpen.
Coke allowed a run-scoring single by Betemit in the second, and he walked Pena to load the bases with one out. Leyland then went to the mound for what looked like a one-way conversation with his left-hander. After that, Escobar hit into a force play to drive in another run, and Chris Getz grounded out.
Coke didn't allow another baserunner until Billy Butler's two-out single in the sixth.
Notes: Butler, who also had a double, extended his hitting streak to seven games, and 21 straight against the Tigers. ... Victor Martinez, signed by Detroit to be the regular DH, started at catcher. He threw out Butler trying to steal in the sixth and made an even better throw the following inning when Francoeur struck out but the ball skipped away. Francoeur was slow to react, and Martinez threw him out at first from near the Detroit dugout. ... Kansas City 1B Kila Ka'aihue and Detroit 3B Brandon Inge struck out three times each. Inge is now 1 for 23 for his career against Chen.
---
---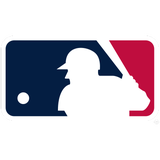 Get more from Major League Baseball
Follow your favorites to get information about games, news and more
---