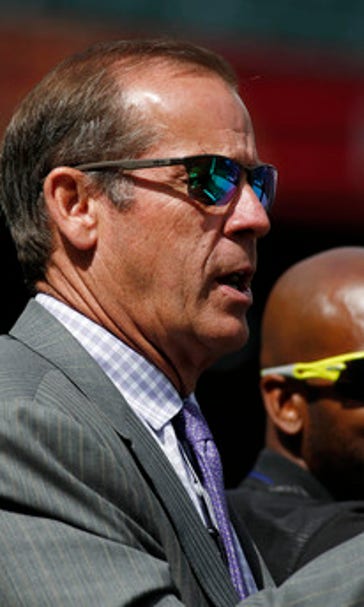 Rockies owner: Reyes "should pay" if he did something wrong
April 8, 2016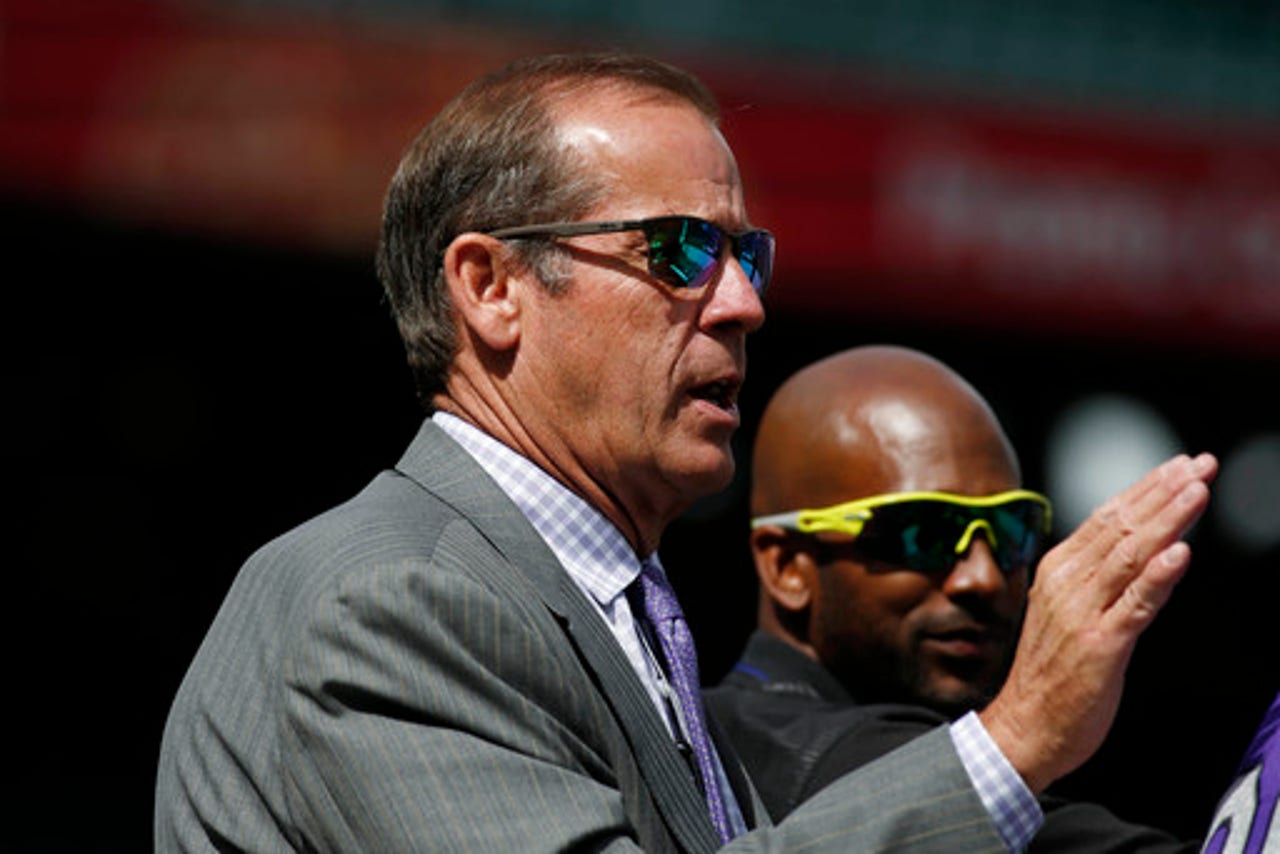 DENVER (AP) Colorado Rockies owner Dick Monfort said Friday that he's unsure whether the public relations aspect or a possible fan backlash would play a part in any future decisions he'd make on suspended shortstop Jose Reyes, ''but if he did something wrong, he should pay for it.''
Monfort said he spoke with Commissioner Rob Manfred on Thursday but wasn't given a timetable for a decision on discipline on Reyes, who was suspended with pay under the sport's new domestic abuse policy just before the start of spring training.
Reyes was scheduled to go on trial last Monday after pleading not guilty to abusing a family or household member, a charge that stemmed from an Oct. 31 incident with his wife at a Maui resort hotel. However, prosecutors decided to drop the charge after saying Reyes' wife wasn't cooperating with the investigation.
A four-time All-Star acquired along with three pitching prospects from Toronto in the Troy Tulowitzki trade last summer, the 32-year-old Reyes started accruing his $22 million salary Sunday, the day the MLB season opened.
If the discipline becomes an unpaid suspension, he has the right to offset the time served against the penalty, but must repay any salary he received during the paid suspension.
Manfred suspended Reyes just before the shortstop was to report to spring training and in his absence, rookie Trevor Story won the starting job and then had a historic start to his career. He became the first player in major league history to homer in his first three games.
Manfred has said he expects to make a decision soon on Reyes.
''The No. 1 thing they're trying to do is be fair. They want to be fair to everybody,'' Monfort said. ''And that means to all of our fans - all of us who have a little bit of a problem with whatever happened. But you've got to be fair and they want to do it right.''
There is some speculation the Rockies might decide to cut ties with Reyes altogether rather than allow him back on the team if baseball's investigation determines he assaulted his wife.
However, it would be costly for the Rockies to rid themselves of Reyes, who is due $22 million this year and next and has a $4 million buyout in 2018.
Asked whether the possibility of fan backlash might play a role in any decision he makes on Reyes' future in Colorado, Monfort said, ''I'd like to know exactly what happened. It's easy for us all to speculate on what happened. But really, until you really know, it's hard. You're dealing with a guy's life, too. But if he did something wrong, he should pay for it.''
Although he said he missed Tulowitzki, Monfort defended the trade that brought Reyes to his roster, saying: ''in an effort to get a lot of pitching, sometimes you have to make these deals.''
''The only reason Toronto gave up those three pitchers was because we took an even salary back from them, OK? So, we knew that going in. We knew that's what we were going to be dealing with,'' Monfort said. ''Now, because of the incident that happened, it makes it a little more difficult. But we're going to work our way through it.''
---
---