Major League Baseball
Major League Baseball
Rockies-Cubs preview
Updated
Mar. 4, 2020 6:25 p.m. ET

DENVER -- Jeff Hoffman will make his major league debut for the Colorado Rockies and start Saturday night at Coors Field against the high-flying Chicago Cubs.
"Right into the fire," Rockies manager Walt Weiss said. "We feel like Jeff can handle it. He's got plenty of stuff. It's plus'stuff, even at the major league level. He can navigate lineups with his stuff only, but you got to be able to command it, too. I feel like he's ready for this.
"You've got to start your career at some point, and his is going to be (today)."
Hoffman was the centerpiece acquistion when the Rockies traded for him and two other minor league pitchers on July 27, 2015, and sent star shortstop Troy Tulowitzki to the Toronto Blue Jays.
This is the first full professional season for Hoffman, who underwent Tommy John surgery in May 2014 and pitched 104 innings at high-Class A and Double-A last season. Hoffman has pitched 118 2/3 innings this season.
The Rockies will have to add Hoffman, 23, to their 40-man roster. He has spent the season at Triple-A Albuquerque, where he is 6-9 with a 4.02 ERA, 124 strikeouts and 44 walks in 118 2/3 innings.
In Hoffman's past two starts, he has pitched a combined nine scoreless innings with four walks, 13 strikeouts and four hits allowed.
Because this is Hoffman's first full professional season after Tommy John surgery, the Rockies began limiting Hoffman's outings. In his past five starts dating from July 20, he has thrown between 66 and 76 pitches but won't be on a severe pitch or innings limit against the Cubs.
"We've backed off on him recently just so if he did come up here, he could go deeper into games," Weiss said. "So we lightened the load to try to get out in front of it as opposed to dealing with it here."
Hoffman will have five days of rest since he last pitched Sunday at Colorado Springs. In that outing, he allowed one hit in five scoreless innings with one walk and nine strikeouts and threw 66 pitches, 46 strikes.
Mark Wiley, the Rockies' director of pitching operations, watched that start and said of Hoffman, "He's got a live fastball with carry. He can create angles with it. He can pitch at the top of the strike zone. He has both a curveball and a slider that when they're right, they're following pretty good the fastball line to the plate so they're hard to pick up, hard to see. And he has a changeup with good arm speed -- looks like his fastball."
Mike Montgomery will make his first start for the Cubs and his third this season, taking the turn of injured John Lackey. Since the Cubs acquired Montgomery from Seattle on July 20, he has made seven relief apperances and has four straight scoreless outings totaling six innings, and two of those have been for two innings.
Right fielder Jason Hayward, a free agent after last season who signed an eight-year, $184 million contract with the Cubs, is going to get this series off. Chicago manager Joe Maddon gave Hayward the day off Thursday when the Cubs played a day game after a night game. The Rockies started left-hander Tyler Anderson on Friday and will start left-hander Jorge De La Rosa on Sunday.
Hayward is slumping in August with 9-for-48 (.188) this month with one RBI. Overall, he's hitting .225 in 108 games with five homers, 32 RBIs, a .304 on-base percentage and a .313 slugging percentage. The left-handed hitting Hayward is batting .228 (26-for-114) against left-handed pitchers.
"So what I'm thinking about doing is just giving him the whole weekend off," Maddon said. "Just let him chill a little bit for the weekend and then come back for sure on Monday in San Diego. Play him in emergency only; otherwise I want him to just chill out."
---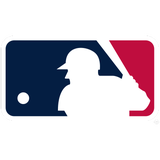 Get more from Major League Baseball
Follow your favorites to get information about games, news and more
---