Major League Baseball
Major League Baseball
Report: Mets owners find preferred bidder
Published
May. 23, 2011 1:00 a.m. ET

The owners of the New York Mets have chosen a preferred bidder — the group led by former commodities trader Ray Bartoszek and investor Anthony Lanza — and have been in advanced talks since last week on the proposed deal to sell up to a 49-percent stake in the money-losing team for $200 million, the New York Post reported Tuesday citing sources.
The talks, which can still splinter because not all of the details have been ironed out, could be wrapped up and announced before the end of the month.
One of the sticking points, sources said, is whether the bidders will be allowed to purchase a small piece of SportsNet New York, the profitable regional sports network controlled by Sterling Equities, the investment firm run by Mets owners Fred Wilpon and Saul Katz. Sterling also owns 100 percent of the Mets.
The value of the Mets, including debt, may not support a $200 million price for a 49-percent stake. In the past, sources said, Wilpon and Katz had not been looking to sell a piece of their controlling stake in SNY.
The news that Wilpon and Katz have chosen a preferred bidder is a significant move in the months-long bidding process.
The team is hoping to close on a deal by June 30 so it can use the investment cash to fund day-to-day operations and repay some debt. The Mets took a $30 million emergency loan from Major League Baseball last November and have to pay that back.
With attendance down about 10 percent from last year, the Mets are on track to lose $60 million in 2011.
MLB pressured Sterling to raise money after it lost $500 million in Bernard Madoff's funds and found it difficult to bankroll the franchise. Wilpon and Katz are battling a lawsuit brought by the Madoff estate trustee seeking $1 billion in purported ersatz profits — and damages.
The two businessmen have steadfastly maintained that they were victims of Madoff like thousands of others and did not know the fraudster was running a Ponzi scheme.
Bartoszek and Lanza are lifelong Mets fans, sources said.
Read more here.
---
---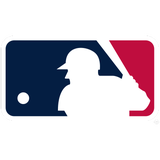 Get more from Major League Baseball
Follow your favorites to get information about games, news and more
---