Major League Baseball
Major League Baseball
Rangers' Hamilton in hospital for intestinal virus
Published
Jun. 15, 2012 11:06 p.m. ET

Texas Rangers slugger Josh Hamilton was hospitalized early Friday after becoming dehydrated because of an intestinal virus and likely will miss the weekend series against Houston.
The Rangers said Hamilton was receiving fluids in the hospital because of a virus going around his family. He was expected to be released by Saturday.
Hamilton was replaced in the field late Thursday night in an 11-3 loss to Arizona after telling manager Ron Washington that he had a stomach ache. Before that, the manager had seen nothing to indicate Hamilton wasn't feeling good.
''That's why he came out, he said he had a stomach ache,'' Washington said. ''I didn't know it was going to lead to him being in the hospital.''
Outfielder Leonys Martin was recalled from Triple-A Round Rock and in the lineup for the series opener Friday night against the Astros. Martin was batting ninth and playing center field.
To make room on the 25-man roster, the AL West-leading Rangers placed right-handed reliever Koji Uehara on the 15-day disabled list. Uehara's move is retroactive to Sunday, a day after he strained a back muscle pitching at San Francisco.
Rangers left-hander Derek Holland is still on the 15-day disabled list because of shoulder fatigue after losing about 15 pounds over a two-week period because of a stomach virus. Holland threw off flat ground Friday, and the earliest he could be activated is Thursday.
Outfielder Nelson Cruz was held out of the Texas starting lineup Tuesday and Wednesday because of a virus. Cruz was so ill when he got to Rangers Ballpark on Tuesday that he was sent home.
''I've never experienced this in all the years I've been in the game,'' Washington said. ''But there's quite a few guys up there who haven't gotten it.''
The Rangers said the cases weren't related, but that the clubhouse is sanitized periodically. That has been done since Holland first got sick.
Hamilton, second in the AL with a .330 batting average, is tied for the majors lead with 22 home runs and has a majors-best 62 RBIs.
''Going to miss Hamilton. You don't want your best player not to be in the lineup, but there's nothing you can do about it,'' Washington said. ''He won't be available (Saturday). ... Then got a day game on Sunday, so he's probably gone for this weekend.''
Martin was hitting .344 with five homers and 22 RBIS in 31 games at Round Rock.
Michael Young, the Rangers designated hitter, moved up to the No. 3 spot in the batting order to replace Hamilton. Young and other teammates didn't even know Hamilton had been hospitalized.
''Hopefully, he gets better as soon as possible, but it's part of playing in the big leagues,'' Young said. ''Sometimes it's not always smooth sailing. You have to find a way to weather the storm and keeping fighting, keep grinding away. That's the nature of the big leagues.''
The Rangers had planned to make the move with Uehara on Saturday, when they will have to clear a spot on the 25-man roster to promote right-hander Justin Grimm from Double-A Frisco for his major league debut in a start against the Astros. Now the team will have to make another move to purchase Grimm's contract.
''Because of this issue with Hamilton, we had to bring up another body,'' Washington said. ''This wasn't planned.''
---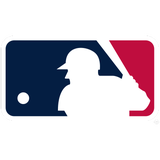 Get more from Major League Baseball
Follow your favorites to get information about games, news and more
---