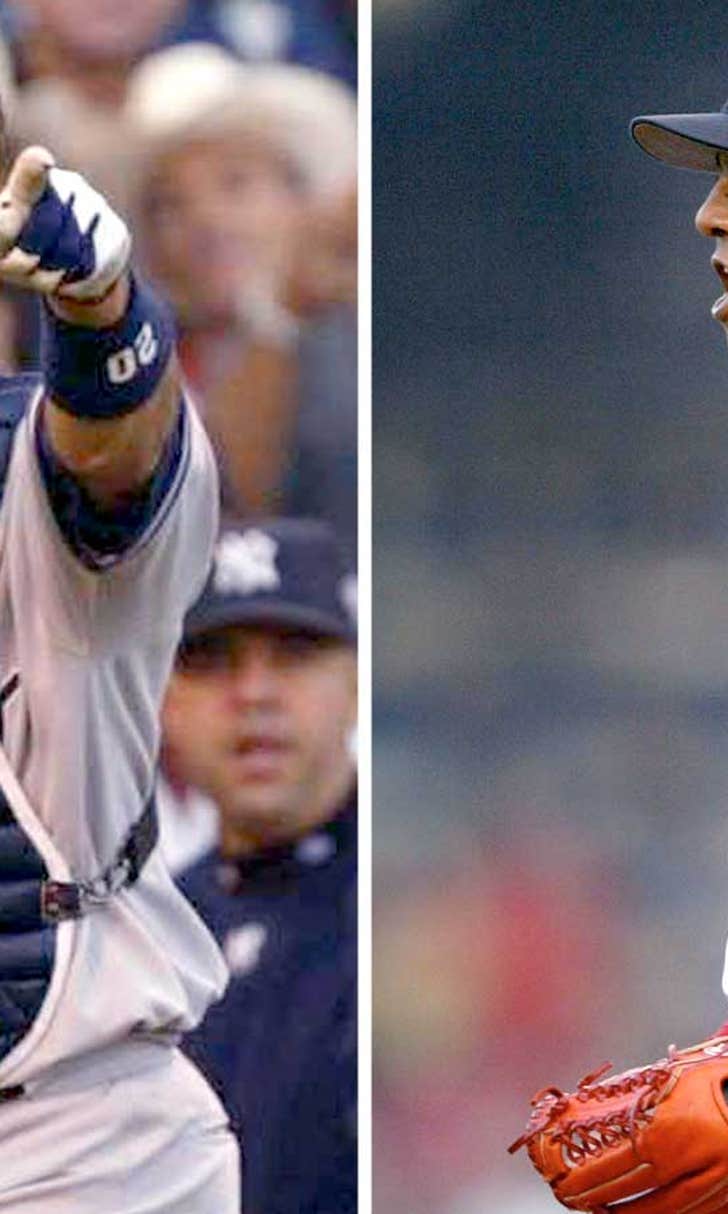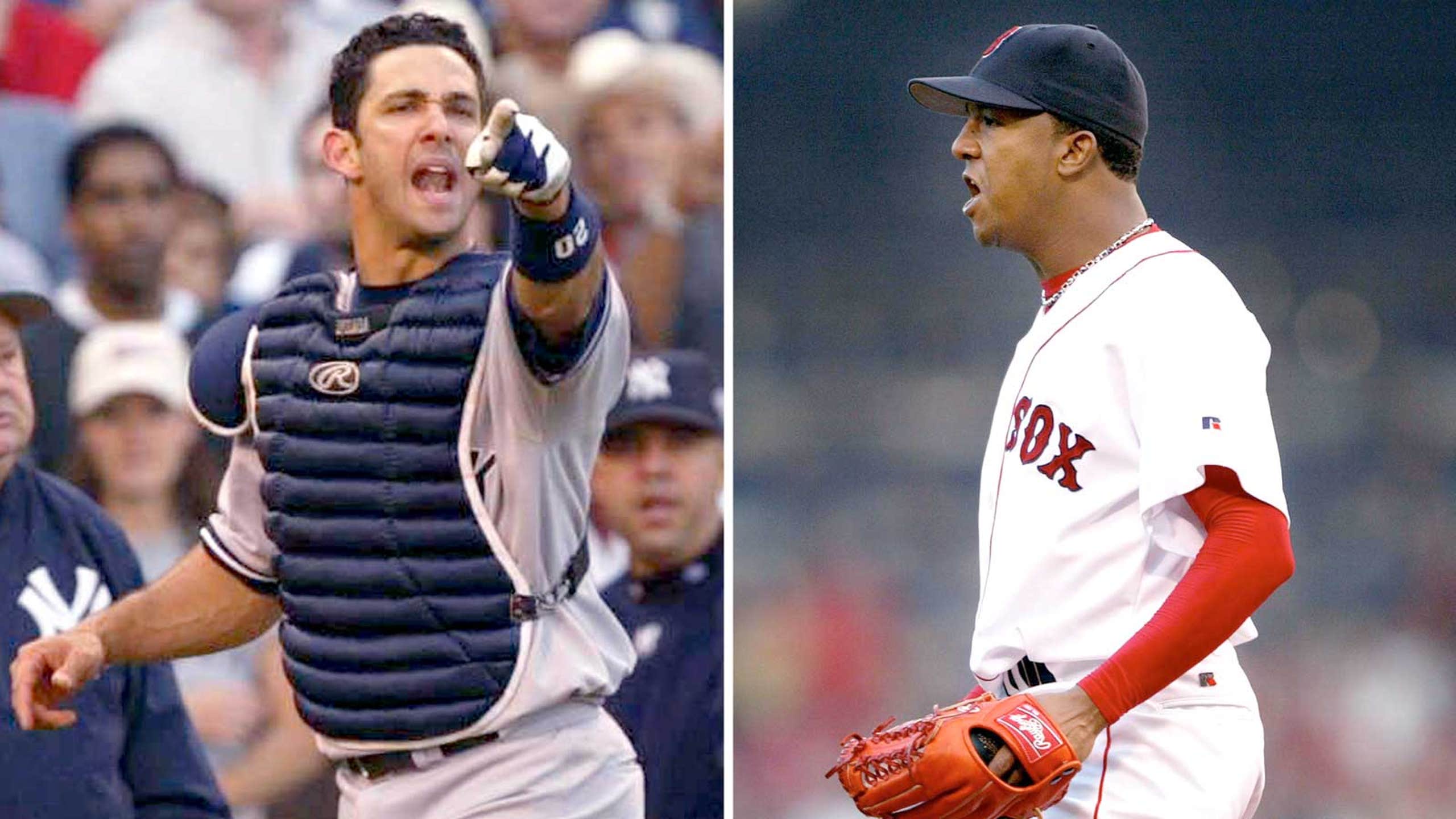 Pedro: Posada ignited infamous 'Zimmer' brawl by insulting mother
BY foxsports • January 8, 2015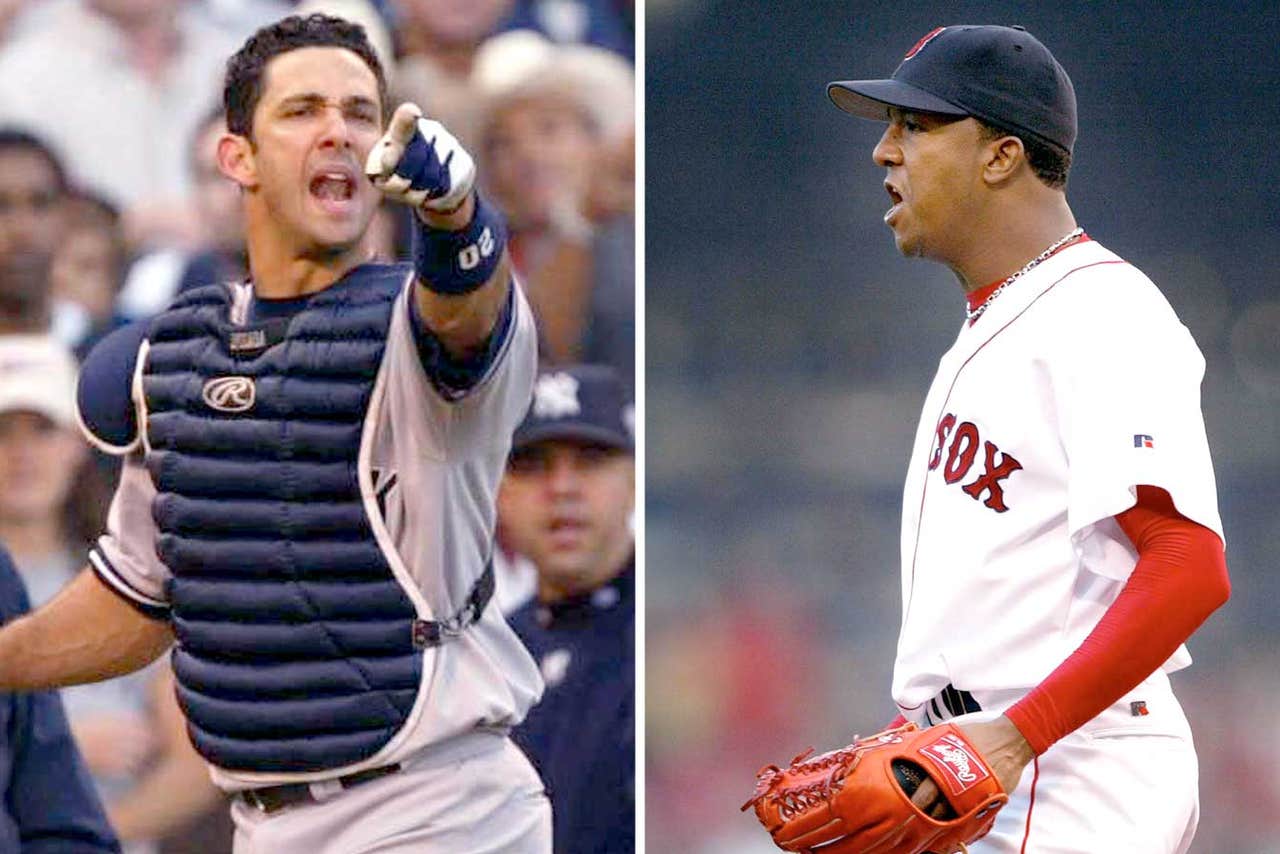 For most guys, seems being voted into the Hall of Fame would make a guy pretty happy. Pedro Martinez is not like most guys.
Speaking on 'Daily News Live' on Wednesday, a day after it was revealed he was one of four players voted into Cooperstown by writers, the former Red Sox great opened up on his least favorite Yankee. And once he opened up, he couldn't stop.
When asked by host Jonas Schwartz which Yankee he preferred hitting most, he immediately answered.
"Posada."
The usually lighthearted Martinez said that his disdain for former Yankees catcher Jorge Posada stemmed primarily from an incident during which the three-time Cy Young winner claims Posada insulted Martinez's mother.
"Between Latinos you don't mention anybody's mother," Martinez told the show. "And I never forgot that one. To this day."
The Hall of Fame announced on Tuesday that the Baseball Writers' Association of America had voted four former players in to the Hall — Martinez, Randy Johnson, John Smoltz and Craig Biggio.
As for why he would intentionally hit Posada:
"Because Jorge always seemed to have a bad attitude toward me."
Then he admitted to even poking fun at the catcher, saying, "I call him Dumbo, but that's no reason for him to want to kill me."
After that, Martinez changed his tune a bit on the intentional beaning talk, saying it was never intentional. Then he went back to the mother insult and implied it has something to do with the infamous 2003 playoff brawl which saw Martinez sidestep a charging 72-year-old Don Zimmer, a Yankees coach at the time, which led to Zimmer falling face-first onto the ground.
"Believe it or not we competed cleanly, I never tried to hit him or do anything. It was just competing. But he was always mad at me for some reason.
"Then he let it go a little bit too far with the Zimmer incident. Between Latinos you don't mention anybody's mother. I did not appreciate that. I know it was in the heat of the situation, but that's sensitive to Latino players."
This is not the first time the topic of hitting batters has come up with respect to Martinez.
While visiting Red Sox spring training in February 2013, Martinez estimated that 90 percent of the batters he hit in his career he did so on purpose, adding, "I would love to brush someone back. 'Hey, hey, get off the plate. This is my area.' Now I have to sit and watch and rely on someone to do it so I can get my giddy-up always."
"I think it's all part of the game," he would add. "You have to pitch inside and you have to brush them back when you have to. You have to actually make them feel uncomfortable all the time if you want to have success. One of the things that makes you feel uncomfortable is a pitch inside that is close to you at you at 99 [mph]. Rubby De La Rosa or [Felix] Doubront or [Jon] Lester can get anybody uncomfortable. I will preach it and I will say they need to pitch inside if they want to have success."
Earlier in 2003, Martinez hit Yankees Derek Jeter and Alfonso Soriano in back-to-back at-bats in a precursor to the playoff brawl. According to the Daily News, then-Red Sox first baseman Kevin Millar last year said that Martinez at the time admitted to Millar it was intentional. Two days earlier, Roger Clemens hit Millar in the hand with a pitch.
"First pitch to Soriano —wham! Up near the neck," Millar reportedly said last year. "Next batter, Jeter — wham! Up near the neck. Pedro later told me, 'You tell Clemens, he hits one of mine, I take two of his.'"
The day after Martinez hit Jeter and Soriano, Millar told the New York Times of Martinez, "If [the Yankees] want to get into any headhunting thing, we've got the ultimate headhunter on our side."
---
---