Major League Baseball
Major League Baseball
Peavy turns back clock in shutout
Published
May. 18, 2011 1:00 a.m. ET

The last time Jake Peavy pitched at U.S. Cellular Field he left in agony, his career jeopardy. Almost a year later, he showed the form that won him the Cy Young Award in 2007.
Peavy pitched a three-hitter in his home debut this season, outdueling Justin Masterson and making Adam Dunn's sacrifice fly in the first inning stand up to lift the Chicago White Sox to a 1-0 victory over the Cleveland Indians on Wednesday night.
The 29-year old right-hander was spectacular in his first appearance at U.S. Cellular Field since July 6, 2010, when he left with detached a muscle in his right shoulder.
''I walked off that same mound the last time I pitched here and I felt the worst pain I've ever felt in my life,'' Peavy said.
Peavy (1-0) struck out eight to cool off a Cleveland lineup that scored 31 runs in its three previous games. He had his fifth career shutout and ninth complete game. He only allowed one runner past first base, did not walk a batter and threw 111 pitches.
Peavy finished the 2-hour, 1-minute game by striking out Michael Brantley and Asdrubal Cabrera.
''I don't know what to expect coming off this surgery and I don't know how good I can be and if I can get back, but that's a lot of what I used to do tonight, but I'm just going to grind it out,'' Peavy said. ''I can tell you this, every fifth day I take the ball, or six-seven (days) with this rotation, I expect to win and that's the bottom line.''
Since being traded to the White Sox on July 31, 2009, Peavy is 11-6 in 22 starts.
''I got traded to be the guy you saw tonight and I am going to do everything I can do in the next two years to be that guy,'' Peavy said. ''I told you guys this is the healthiest I have been in Chicago.''
After the game, Peavy was greeted by Dr. Tony Romeo, who performed the surgery.
''You have surgery that's deemed experimental. You just don't know where your career can go from there,'' Peavy said.
Masterson (5-2) pitched his third career complete game. He allowed one run on five hits. He struck out eight with two walks.
''It's just a case that two pitchers are going out there battling. He's the story of the night. He did a great job out there. Throwing strikes, kept his pitch count low, got that complete game. We battled but he kept us down,'' Masterson said. ''I was able to keep it close enough, except for that one in the first. Unfortunately, he was just a little bit better.''
Juan Pierre led off the game with a double and advanced to third on 44-year old Omar Vizquel's single. Dunn then hit a sacrifice fly.
''Hats off to Jake Peavy. It's still disappointing. What sticks in your mind is that first run. I was good, but that one run,'' Masterson said.
Peavy was making his second start having surgery 10 months ago. In his first start, he gave up four runs and seven hits over six innings during a 6-4 win in Los Angeles last Wednesday.
Shin-Soo Choo was the only hitter that gave Peavy problems. He was 2 for 4 with two singles. Peavy got Travis Buck to ground out to end the seventh, stranding Choo at second.
In the eighth, Peavy got help from Brent Lillibridge, who made a sliding catch on the left-center warning track to rob Orlando Cabrera of extra bases.
NOTE: Indians DH Travis Hafner was a late scratch with soreness in his right side.
---
---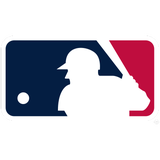 Get more from Major League Baseball
Follow your favorites to get information about games, news and more
---