Major League Baseball
Major League Baseball
No replay yet: World Series umps reverse bad call
Published
Oct. 25, 2013 1:27 a.m. ET

Just think how much we like to watch wild arguments in baseball, when a manager flaps his arms, throws his hat and hollers nose-to-nose at the umpire while the spit flies.
Gee, all that fun will soon be out.
A blown call that the umps reversed in the World Series opener Wednesday night steamed both the Boston Red Sox and St. Louis Cardinals, and gave fans a sort of preview of exactly what they'll be missing.
Starting next season, Major League Baseball is expected to expand instant replay to resolve almost every dispute except for decisions on balls and strikes.
''End of an era,'' longtime umpire Don Denkinger told The Associated Press by phone, right after a dropped throw set off the squabbling at Fenway Park. ''But it's about time, isn't it?''
Denkinger was a distinguished umpire for three decades, but that's not why many remember him. His infamous wrong ruling at first base in Game 6 of the 1985 World Series revived the Kansas City Royals, who went on to beat the Cardinals for the crown.
''In those days, you made your call and hung with it,'' he said. ''And then you suffered the consequences.''
Fortunately for veteran ump Dana DeMuth, he got help. After he said Cardinals shortstop Pete Kozma caught a throw for an out at second base - when he clearly didn't - the six-man crew huddled.
As those in the stands saw replays on smartphones and screamed louder and louder, the umps overturned the call and ruled Dustin Pedroia safe.
''Honestly, I was a little surprised that it happened,'' Boston manager John Farrell said Thursday.
Said Cardinals manager Mike Matheny: ''It's a pretty tough time to debut that overruled call in the World Series.''
Rare to flip a call on this stage, indeed. Unprecedented? Hardly.
At a key moment in the 2004 AL championship series, Alex Rodriguez swatted a ball out of the glove of Boston pitcher Bronson Arroyo and wound up at second base. But the umpires conferred and reversed it, saying A-Rod was out for interference.
Commissioner Bud Selig liked the way this situation was resolved.
''If you took all the debates, instant replay there would have saved us a lot of time. So they made the right decision and I give them credit. I really give them credit,'' he said.
Getting the call right has always been the game's mantra. Yet for years, Selig touted the ''human element'' of baseball, which involved an occasional miss by the umpires. In fact, those mistakes often became part of the sport's lore.
So while the NFL, NBA, NHL, NCAA and Grand Slam tennis all moved forward with increased use of video reviews, MLB lagged behind. Only after a series of high-profile foulups during the 2008 season did baseball begin limited looks on potential home-run balls.
That's about to change in a big way.
''I was talking to the guys about that on the drive over to the ballpark today,'' crew chief John Hirschbeck said a couple hours before the Series opener. ''I was telling the umpires that these were probably going to be the last games they worked without replay for many calls.''
''It will be different,'' he said.
MLB is working out the final details, and the owners, players and umpires have to be in agreement.
In the NFL, coaches throw red bean bags onto the field to contest a call. Next year, managers will be allowed to challenge one call in the first six innings, and two more after that.
A final ruling will come from a central office, the same way the NHL handles its replay.
Before Game 2, Farrell said he didn't know how things would work next year.
''Am I going to throw the red flag?'' he said with a laugh Thursday.
DeMuth, meanwhile, was glad a wrong got righted.
He said after the game that he never actually saw Kozma drop the ball and was instead focused on the player's foot. ''So I was assuming,'' he added.
Baseball rules say one umpire cannot simply change another's call. Instead, umpires silently indicate among themselves that there might be a mistake and the need to confer.
In DeMuth's case, the other umpires drifted closer to the middle of the diamond, rather than stand in their usual spots, while Farrell pleaded his case. They caught DeMuth's attention by moving toward him.
''With our crew signals, I had crewmates that were giving me the signal that they were 100 percent sure ... that they had it and I had the wrong call,'' DeMuth said.
---
---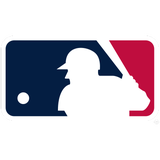 Get more from Major League Baseball
Follow your favorites to get information about games, news and more
---