Major League Baseball
Major League Baseball
News Guide to Clemens trial as case goes to jury
Published
Jun. 13, 2012 7:52 a.m. ET

Jury deliberations began Tuesday in the perjury trial of former baseball great Roger Clemens after more than four hours of closing arguments and about an hour of instructions from U.S. District Judge Reggie Walton.
- THE DEFENDANT: More accustomed to being on the attack during a 24-year career that produced a record seven Cy Young Awards, Clemens is defending his reputation and fighting for his freedom and against allegations that he used steroids and human growth hormone to remain one of the top pitchers in baseball.
- THE CHARGES: Clemens isn't charged with using performance-enhancing drugs - he's charged with lying about it to Congress. Specifically, he's charged with two counts of perjury, three counts of making false statements and one count of obstructing Congress. All stem from his testimony at a nationally televised hearing in February 2008 and the deposition that preceded it. He did not take the stand during the trial.
- THE JURY: Four women, eight men. Most said outright they aren't baseball fans; several said they had never heard of Clemens. Only two, both male, indicated any previous knowledge of Clemens testifying before Congress. Two jurors, an unemployed man and a woman who works as a supermarket cashier, were dismissed for sleeping during the trial. Another was dismissed following the death of her mother. One of the jurors is scheduled to leave next week for a six-month trip Germany, so he was designated by the judge as the lone remaining alternate.
- WHAT'S OBSTRUCTION OF CONGRESS? That's the trickiest charge to understand. Prosecutors originally cited 15 statements made by Clemens that are alleged lies, covering topics such as steroids, vitamin B12 and a conversation he once had with teammate Andy Pettitte. Only one of the statements has to have been proven false for the jury to return a guilty verdict. Two of the statements have been thrown out by the judge. On Tuesday, he decided against the defense's request that he toss out a third - a statement in which Clemens told Congress he wasn't at the Florida home of teammate Jose Canseco, a known steroids user, on June 9, 1998. Evidence at the trial has shown that Clemens was there, just days before he allegedly requested his first steroid injection.
- THE EVIDENCE: The only witness claiming firsthand knowledge of Clemens' use of performance-enhancing drugs was Brian McNamee, Clemens' longtime strength coach. McNamee said he injected Clemens with steroids in 1998, 2000 and 2001 and with HGH in 2000. He said he saved the needle and other waste from a 2001 steroids injection and stored it in and around a Miller Lite beer can in a FedEx box at his house for more than six years. Clemens' lawyers say the evidence is ''garbage'' and was manipulated by McNamee. Prosecutors say it contains Clemens' DNA and would have been nearly impossible to manipulate.
- THE WITNESSES: Jurors heard from 46 witnesses over 26 days of testimony, including DNA experts, various investigators, baseball officials, former players and a convicted drug dealer. Former Clemens teammate Pettitte recalled a conversation in which he remembered Clemens admitting to HGH use, but under cross-examination conceded that it was a ''50-50'' memory.
- MAIN ACCUSER: McNamee spent some 26 hours on the stand over five days, his credibility under attack from Clemens' top lawyer. McNamee never wavered on the core assertion that he injected Clemens with steroids and HGH, but he conceded that certain details of his story have evolved over the years. McNamee was also forced to acknowledge unsavory incidents from his past, including false statements he made in 2001 to investigators looking into a sexual assault in connection with a woman who was found to have a date rape drug in her system. The jury heard only that the incident was a serious criminal matter.
- WIFE No. 1: Brian McNamee's estranged wife, Eileen McNamee, contradicted her husband several times. She said she didn't pester him into saving the evidence kept in the beer can as insurance against being a fall guy in a possible drugs investigation - as he had claimed. She also said she didn't help him put the items in the FedEx box - as he had claimed. She also said she didn't recall seeing a beer can in the box when she found it in his bedroom, apparently contradicting what she herself told the FBI last year. On the other hand, she did testify that McNamee told her back then that his motive in saving the material was to protect himself from being a fall guy, which dovetailed with his testimony about his motive.
- WIFE No. 2: The defendant's wife, Debbie Clemens, said she received an HGH shot from McNamee, but the two differed on numerous details. He said Roger Clemens was present for the shot; she said her husband was away. She said she tried the drug because she had read it was the latest hot thing for Hollywood stars, who were using it to stay young-looking.
---
---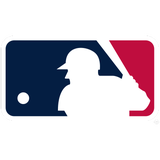 Get more from Major League Baseball
Follow your favorites to get information about games, news and more
---