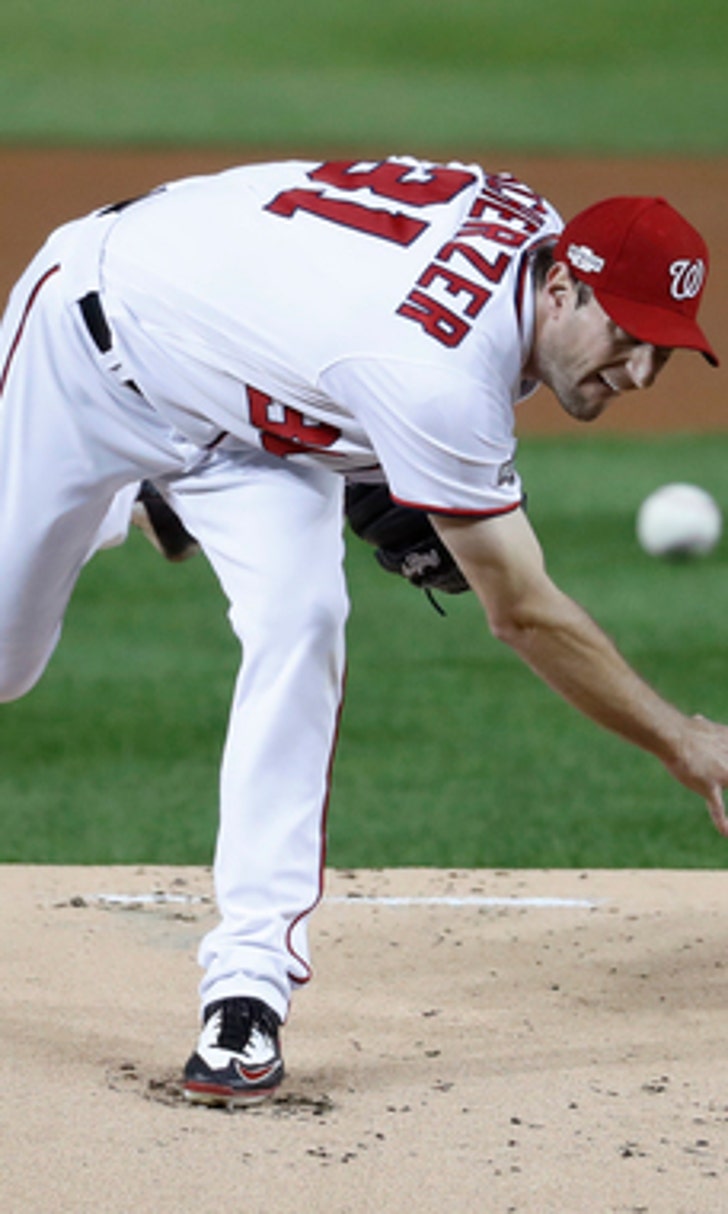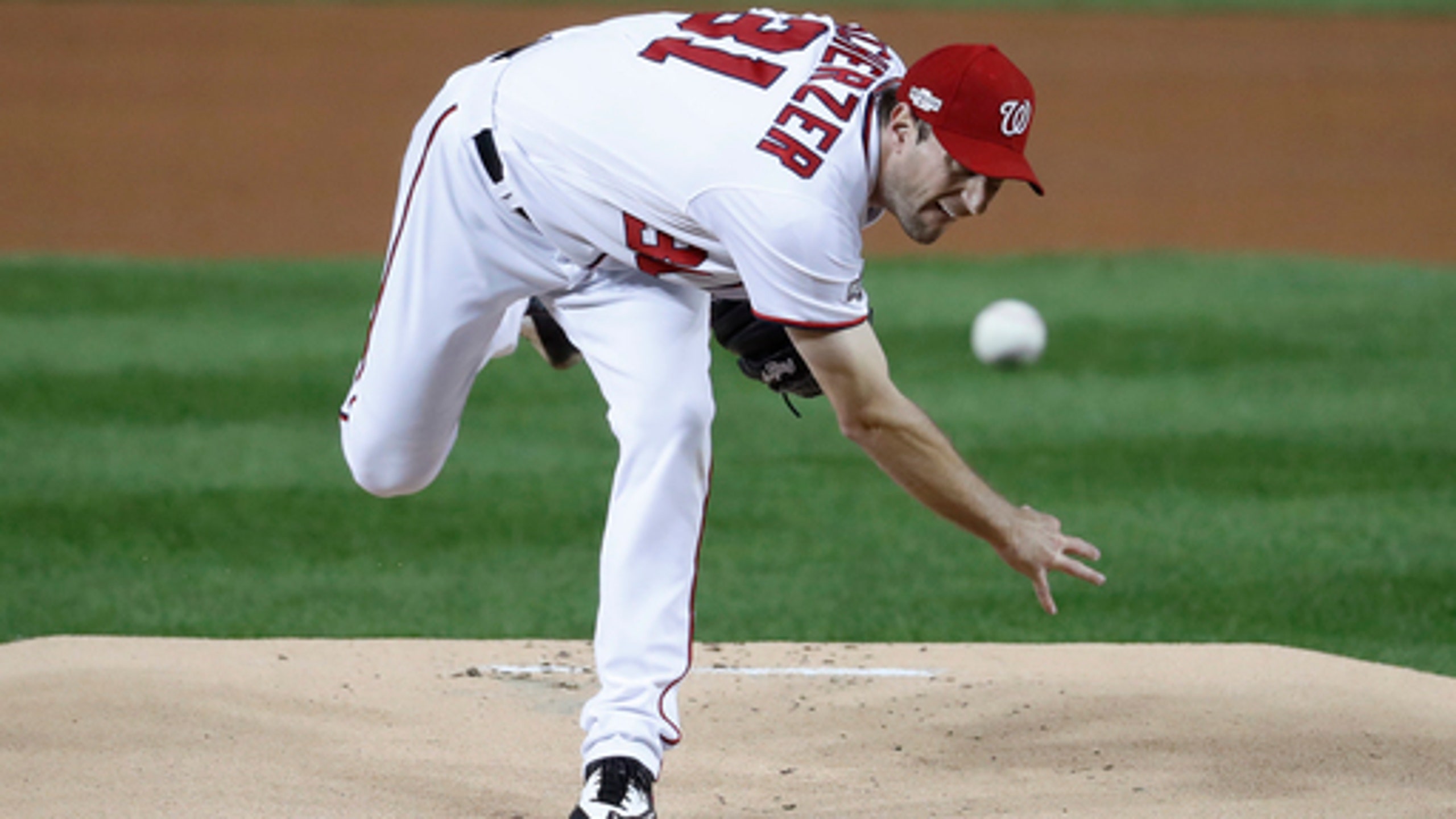 Nats' season ends with bad decisions in NLDS Game 5 loss
BY foxsports • October 14, 2016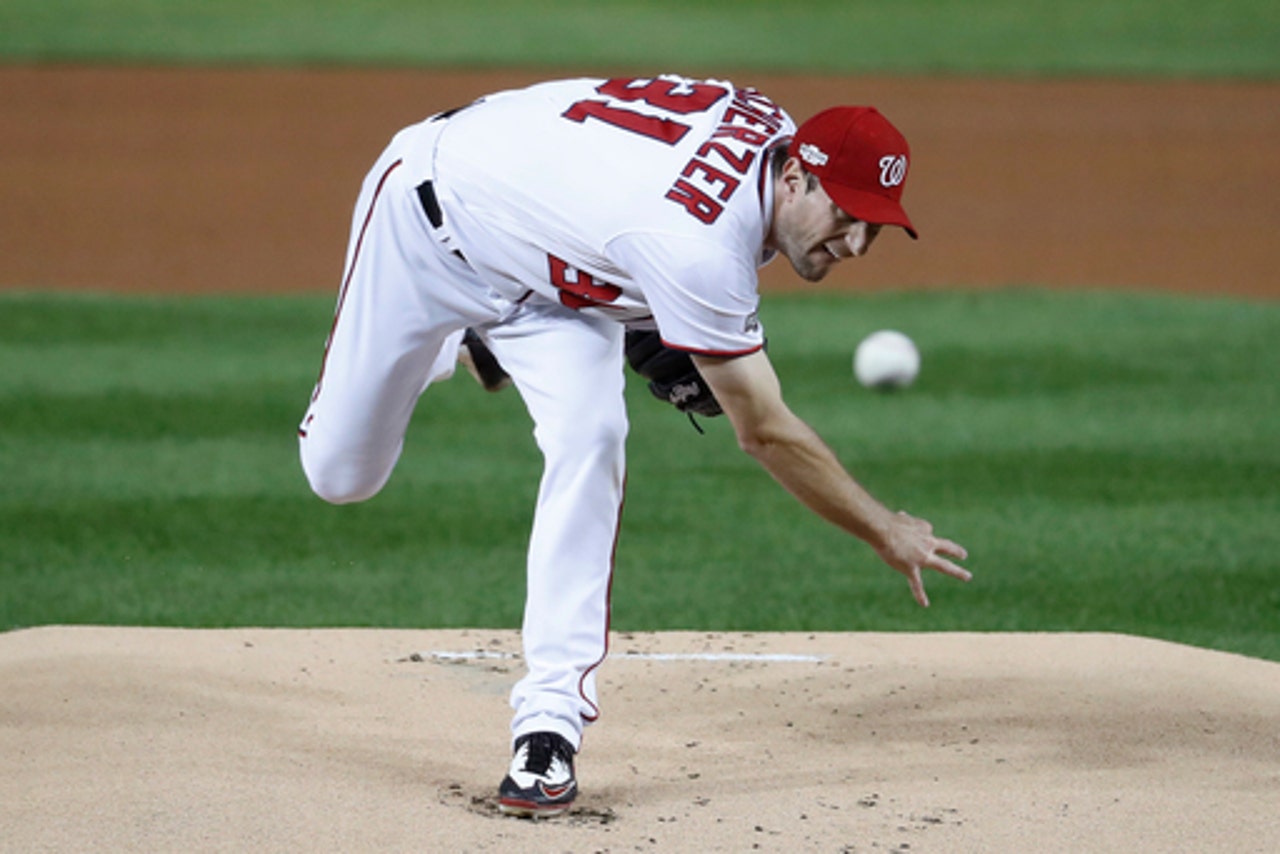 WASHINGTON (AP) Their third-base coach made a bad decision, Max Scherzer made a bad pitch, their bullpen broke bad and in short order the Washington Nationals' season came to a crashing halt.
Within the span of a half-hour, the Nationals dug a hole they couldn't climb out of in a 4-3 loss to the Los Angeles Dodgers on Thursday night in Game 5 of the NL Division Series. Washington lost its third consecutive playoff series on a sequence of mistakes that did nothing to change the sour October reputations of Scherzer, manager Dusty Baker and the Nationals themselves.
''It was tough to take, a tough loss,'' Baker said. ''We've got some improvement to make and hopefully we'll be back in the same position next year.''
For much of the night it looked like Scherzer could change the fortunes of the franchise thanks to his big-game pitching and an RBI single by unlikely clutch hitter Danny Espinosa. Then third-base coach Bob Henley inexplicably sent Jayson Werth into a no-doubt out at the plate on a double down the left-field line by Ryan Zimmerman, ending the sixth inning.
''He's aggressive, and there was two outs. ... He feels terrible about that because it didn't work,'' Baker said of Henley. ''But, you know, that wasn't what lost the game, really.''
Just four minutes later, Scherzer served up a solo home run to Joc Pederson on his first pitch of the seventh and his 99th of the game, setting off a domino effect. The end of Scherzer's outing was just the start of the trouble.
Baker called on five relievers - Mark Rzepczynski, Blake Treinen, Sammy Solis, Shawn Kelley and Oliver Perez - to get three outs. They eventually did so, but not before Carlos Ruiz drove in a run with a pinch-hit single and Justin Turner got two more home with a triple off the center-field wall.
The bullpen that produced Drew Storen's infamous meltdown in NLDS Game 5 against the St. Louis Cardinals in 2012 and two losses to the San Francisco Giants in the NLDS in 2014 did the Nationals in once again. Rzepczynski got the loss after walking Yasmani Grandal, Solis allowed the single to Ruiz and Kelley the two-run triple to Turner and a 1-0 lead became a 4-1 deficit.
A two-run homer by pinch-hitter Chris Heisey in the bottom of the crazy, 66-minute seventh inning made it a one-run game woke up the sellout crowd of 43,936 that booed the announcement of the last Metro train leaving the ballpark's station. The Nationals strained but couldn't crack Dodgers closer Kenley Jansen, and ace Clayton Kershaw finished off the game with a two-out save, the first of his major league career.
---
---