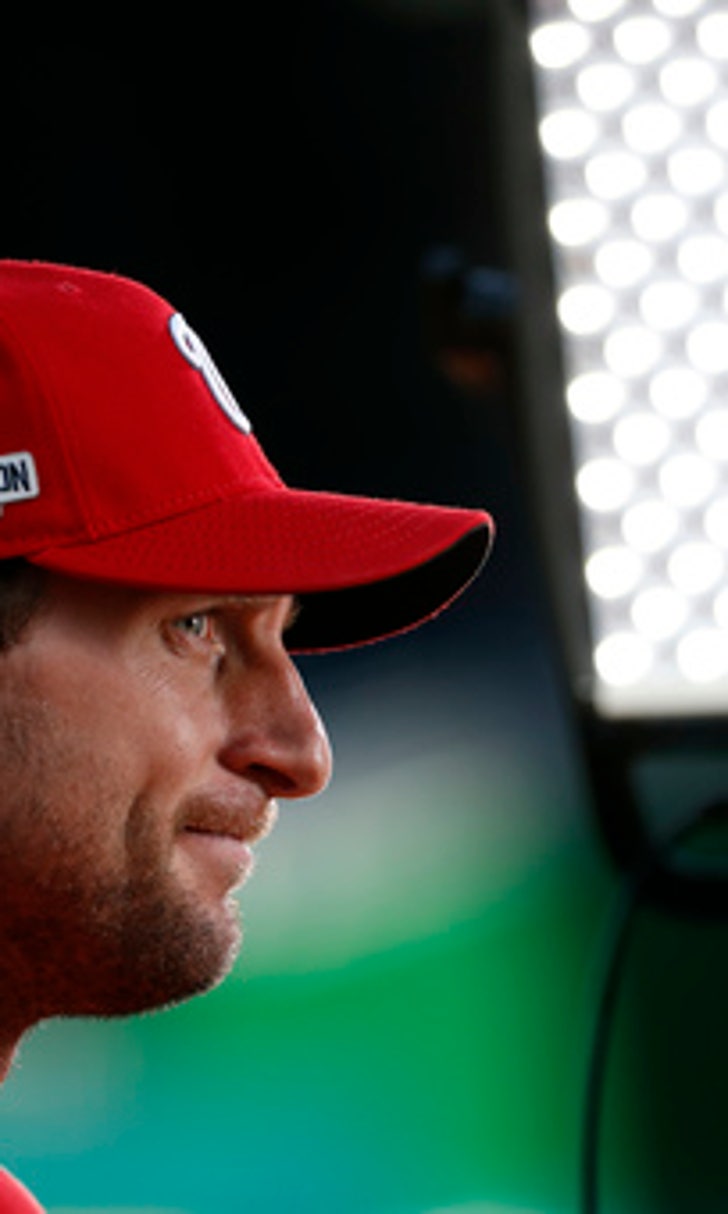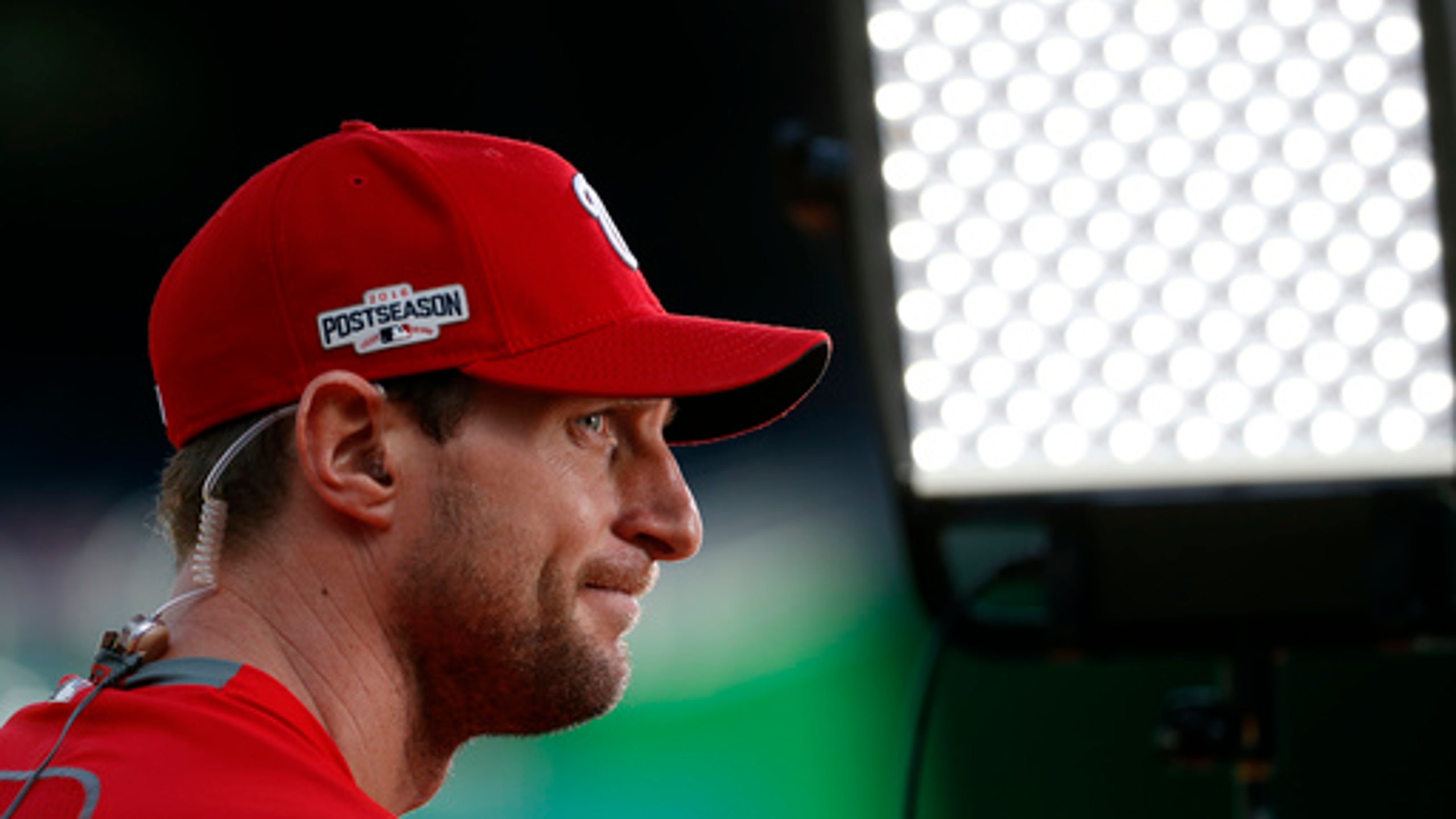 Nats' Scherzer wants to do 'exact same thing' vs. Dodgers
BY foxsports • October 5, 2016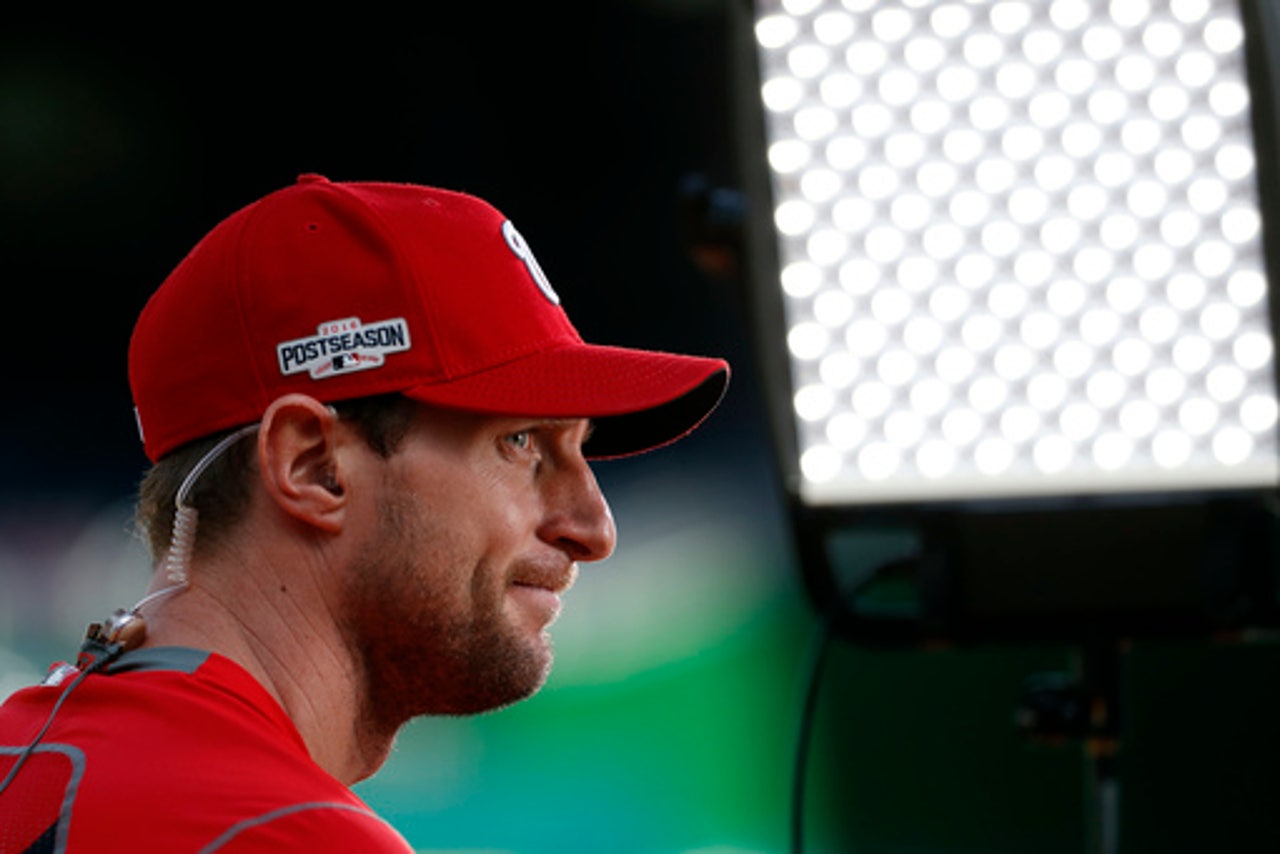 WASHINGTON (AP) Max Scherzer remembers being urged to try to slow everything down for his postseason debut five years ago.
Take an extra breath, they said. Be calm as can be, they said. Dial down the intensity, they said.
Not exactly what he needed to hear, Scherzer quickly discovered.
Scherzer, who starts Game 1 of the NL Division Series for the Washington Nationals against Clayton Kershaw and the Los Angeles Dodgers on Friday, was fed those frequently heard words of wisdom way back when.
Pitching for the Detroit Tigers at Yankee Stadium, he walked two batters in the first inning. That's when he cursed at himself and realized he never should have listened to others - and wound up taking a no-hitter into the sixth that day.
Scherzer is as intense as they come when he's pitching, and he needed to maintain that in the postseason.
''Whatever you do to have success in the regular season, do the exact same thing. Yes, the lights are brighter. Yes, the seats are all full. Yes, the start times are weird. There's tons of media. You have a lot of distractions; you've got family and friends all wanting tickets. The outside things are a little bit different, but mentally, you have to still be the same,'' Scherzer explained.
''I know there's this notion of, `Hey, just go out there and relax. Try to slow the game down.' That can be the worst advice anybody's ever given,'' he continued. ''No, you hit the ground running and do exactly what you do. If you go out there with aggression in the regular season, you do the same thing.''
So expect to see Scherzer stomping and stalking around the Nationals Park mound on Friday, while facing the likes of Corey Seager, Adrian Gonzalez, Justin Turner and Chase Utley.
And they know what they're in for, even if the Dodgers didn't face Scherzer in 2016, when he went 20-7 with a 2.96 ERA and a majors-leading 284 strikeouts, including a record-tying 20 in one game.
''Obviously, he's a really good pitcher. Lively fastball. Strikes out a lot of guys, and has won a lot of games for them this year,'' said Turner, who has never batted against Scherzer. ''We're going to go study up on him and watch the films and put together a game plan.''
That's the same sort of thing the Nationals might be expected to say about Kershaw, a three-time NL Cy Young Award winner who went 12-4 with a 1.69 ERA in only 21 starts this season, missing more than two months with a back injury. Since returning in September, he was 1-2 with a 0.96 ERA in five starts.
Scherzer became a leading candidate for this year's NL Cy Young Award - he won the AL honor for Detroit in 2013 - by becoming, to use his words, ''better as a pitcher.''
''I continued to evolve,'' he said, pointing specifically to a cut slider that he throws to left-handed batters.
''The hitters I face are great. There's a reason they're driving nice cars on the other side,'' Scherzer said. ''So I had to find more swing-and-miss pitches for lefties, and still find ways to pitch effectively against right-handed hitters.''
It took Scherzer a while to get going this season: During April and May, he was a combined 5-4 with a 4.05 ERA.
''He started slow this year,'' Nationals shortstop Danny Espinosa said. ''But I don't think we expected that to continue.''
Of course not. From June 1 on, Scherzer was 15-3 with a 2.44 ERA.
''When it's time to shut the game down, to let the other team know that the game's over and they're not getting any runs, it's obvious. When he says, `Game over,' it's game over. You can see it,'' Espinosa said. ''You have to have those pitchers who, when you get `em a lead, they keep that lead, and throw a shutdown inning. He does that.''
NOTES: Nationals manager Dusty Baker will not commit to a rotation beyond Game 1, although RHP Tanner Roark is expected to start Game 2, and he was the first pitcher on the mound for live batting practice at the start of Wednesday's workout. ... Washington 2B Daniel Murphy still wouldn't say whether he expects to play in Game 1; he hasn't started a game since Sept. 17 because of a strained buttocks muscle. ... The Dodgers were scheduled to land in Washington on Wednesday and hold a workout at Nationals Park in the evening.
---
Follow Howard Fendrich on Twitter at http://twitter.com/HowardFendrich
---
---