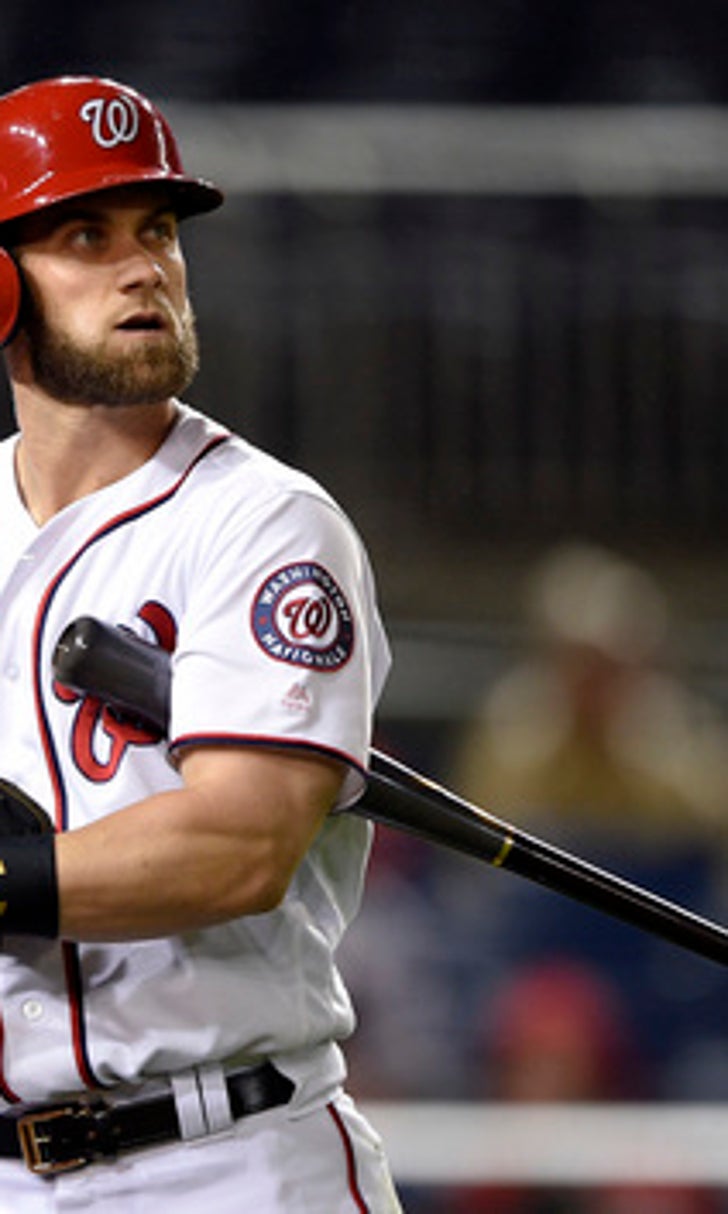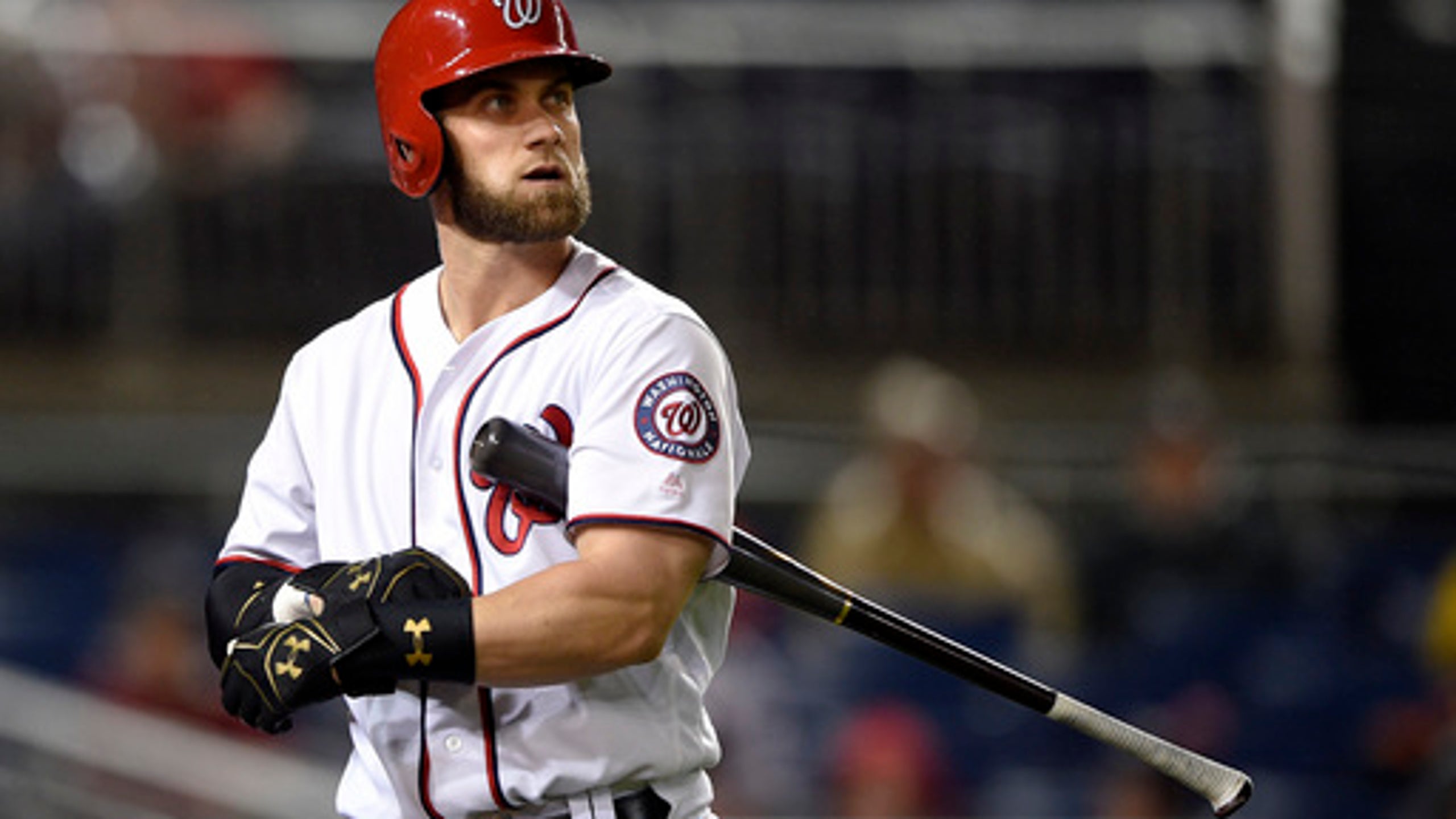 Murphy, Harper, Zimmerman among hurting Nats heading to NLDS
BY foxsports • October 3, 2016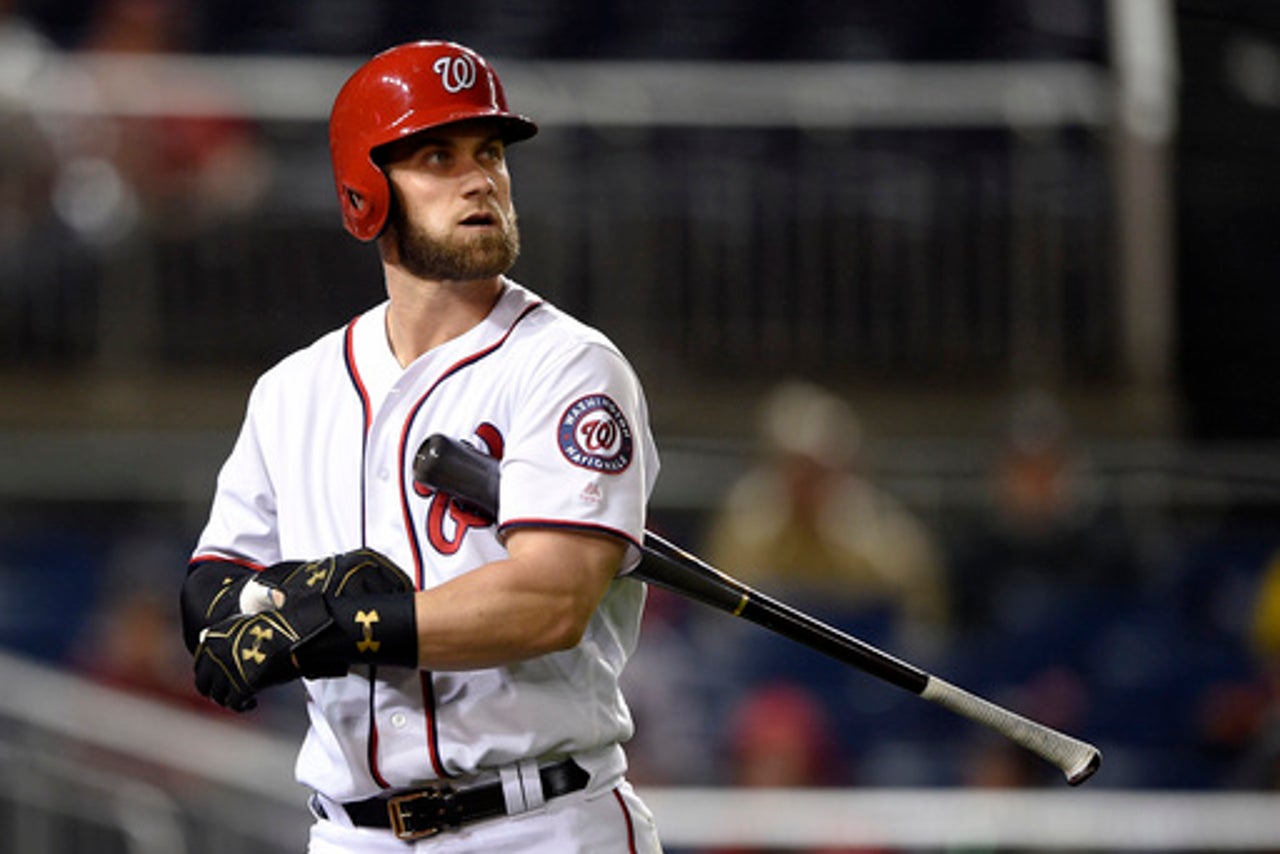 WASHINGTON (AP) By the time Game 1 of the National League Division Series rolls around, Daniel Murphy will have gone three weeks without a start for the Washington Nationals.
When the NL East champs host the NL West champion Los Angeles Dodgers on Friday to get things started, one big question will be which team deals better with all the time off since the end of the regular season.
Another will be how the Nationals fare without starting pitcher Stephen Strasburg and slugging catcher Wilson Ramos, both sidelined by injuries (Strasburg for the series, Ramos for the season). And yet another will be how key players such as 2015 postseason star (while with the Mets) Murphy, 2015 NL MVP Bryce Harper and franchise stalwart Ryan Zimmerman deal with nagging ailments.
''Almost everybody has something,'' Washington manager Dusty Baker said. ''So our training staff and everybody will be busy working on guys.''
After giving his players Monday off, Baker will gather them at Nationals Park on Tuesday, Wednesday and Thursday for workouts. One benefit of waiting until Friday to start their postseason is the extra time for dealing with health issues.
Murphy last started a game on Sept. 17, kept out by a strained glute muscle. Since then, he has had only three at-bats, including a flyout as a pinch hitter in Sunday's regular-season finale. Baker says he expects to have Murphy in the lineup against the Dodgers.
What does the player himself say?
''It's tough to guess what's going to happen on Friday on Sunday,'' Murphy said. ''But hopefully.''
His impact on the Nationals' success - the nearly wire-to-wire division title, the 95 wins, the home-field advantage in the NLDS - can't be overstated.
A year ago, remember, Murphy starred for the Mets in October, homering in a record six consecutive postseason games and earning NLCS MVP honors. That helped him get a $37.5 million, three-year deal from Washington, with a salary of $8 million in 2016.
All Murphy did was hit .347 with 25 homers, 47 doubles and 104 RBIs - all team highs - and really carry the offense for much of what turned out to be a real down season for Harper.
The youngest unanimous MVP in baseball history last season, Harper batted only .243 with 24 homers and 86 RBIs in 2016. After hurting his left thumb on a slide in late September, he sat out four games, then returned to go 1 for 11 with eight strikeouts over the last three days of the regular season.
Zimmerman, dealing with a bad calf, finished with career lows in batting average (.218), on-base percentage (.272) and slugging percentage (.370).
''You've got to tighten up little things, because there's nothing you can about what's already here. You don't have Ramos. You don't have this guy; this guy might not be swinging well; this guy might not be healthy. Or whatever it is. I just have to manage around that. It's not easy. I'd rather just have everybody healthy and just have a set lineup, and me just sit back. But I've never had that. That's never been the case. So I don't expect that,'' Baker said. ''I just burn the midnight oil sometimes and keep that pad by my bed, and when I get a thought, I go with it.''
---
Follow Howard Fendrich on Twitter at http://twitter.com/HowardFendrich
---
---