Major League Baseball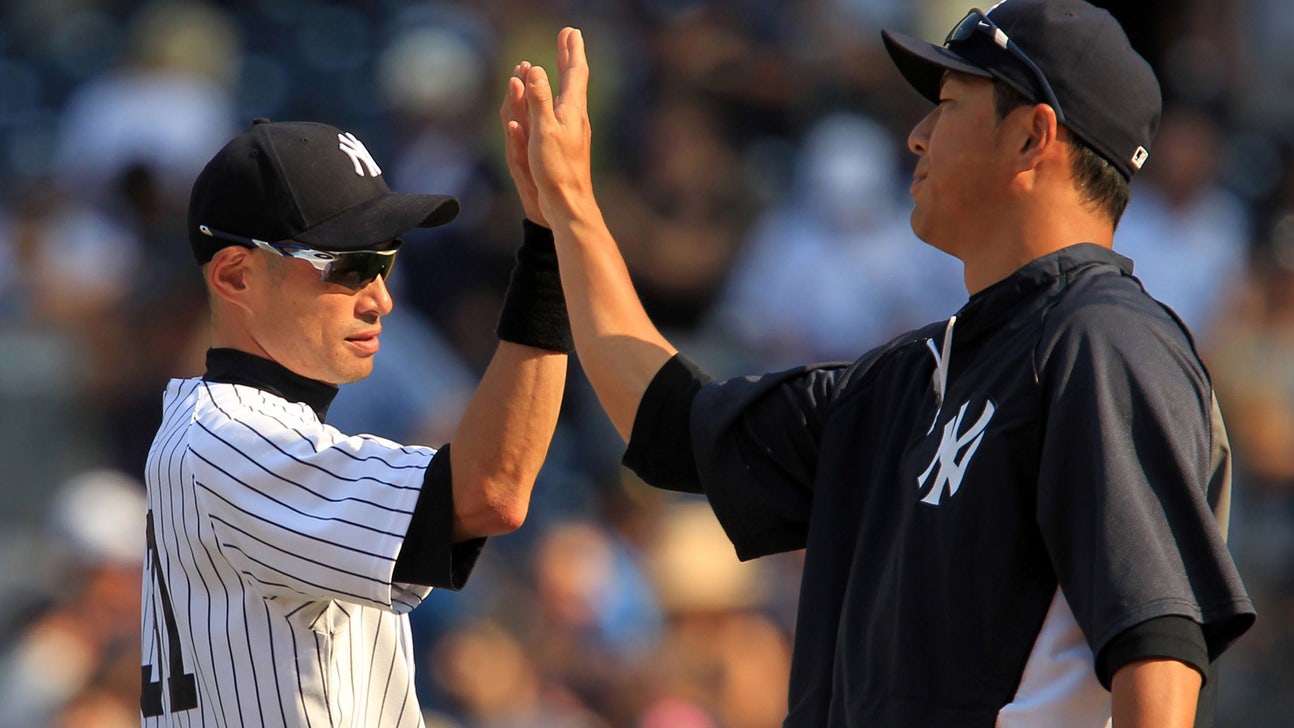 Major League Baseball
Morosi: Countrymen will ensure smooth transition for Tanaka
Published
Jan. 25, 2014 3:02 a.m. ET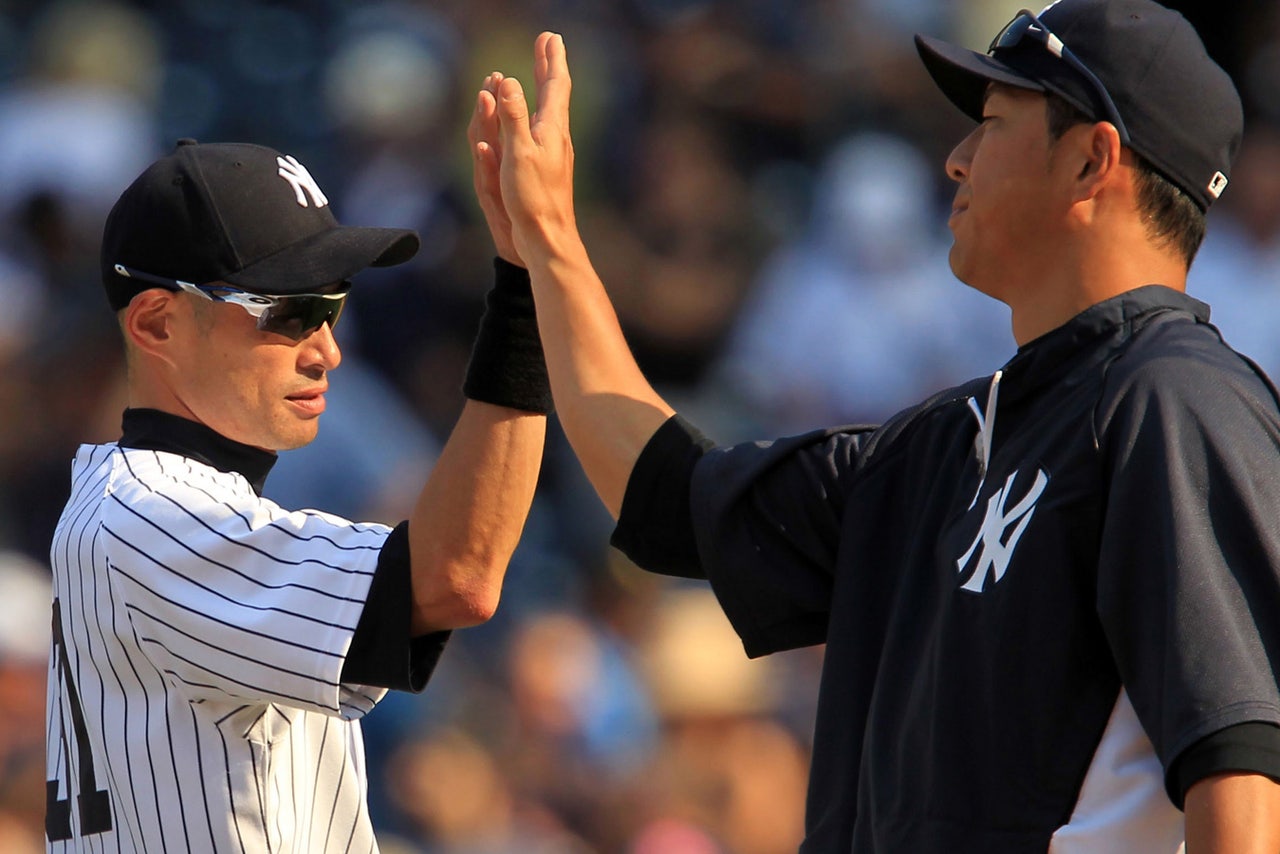 With the signing of Masahiro Tanaka, the New York Yankees'€™ dalliance with austerity is done. They'€™re probably finished making major offseason news — pending the litigation of a certain plaintiff. So the Yankees are free to begin the 2014 season as baseball'€™s most fascinating hybrid: equal parts $200 million upstart and cultural phenomenon.
Mariano Rivera, Andy Pettitte and Robinson Cano are gone. Professor Rodriguez is away on steroid sabbatical. Derek Jeter turns 40 in June. A vacuum of star power had developed in the Bronx. And it is a testament to baseball'€™s burgeoning internationalization that three Japanese players will form the identity of an iconic American sports brand in 2014.  
The Seattle Mariners are a fitting foil for the Yankees this year, and not only because Cano left a franchise with 27 world championships to sign with a team that has none. It used to be that the Mariners were an afterthought on the American baseball scene, but they were the most popular team in Japan, because of Ichiro Suzuki'€™s celebrity status there. But now the Mariners have cut the winter'€™s biggest paycheck, while Ichiro — famous in Japan, even as a 40-year-old part-timer with the Yankees — will share the spotlight with countrymen Tanaka and Hiroki Kuroda.
The 2014 Yankees are poised to become the 15th Major League Baseball team with three or more Japanese players, according to research through STATS LLC. Ichiro has accounted for nearly half of the previous instances — five times in Seattle and once as a Yankee, with Kuroda and reliever Ryota Igarashi in 2012.
The Dodgers employed four Japanese players in both 2003 and 2004. The Red Sox pitching staff included Daisuke Matsuzaka, Hideki Okajima, Takashi Saito and Junichi Tazawa in 2009. But it can be said definitively that the 2014 New York Yankees — as judged by name recognition, media attention, and relevance to baseball'€™s global profile — will have the highest-wattage Japanese star power on any single team in MLB history.
Free-agent signings Jacoby Ellsbury, Brian McCann, and Carlos Beltran? Their arrivals would make major news at about 29 other camps across the major leagues. But not at George M. Steinbrenner Field, where Tanaka'€™s big-league initiation — and the extent to which Ichiro and Kuroda assist his adaptation — will be chronicled in great detail on two continents.
Two years ago, over 130 reporters attended Yu Darvish'€™s news conference after the first workout of his inaugural spring with the Texas Rangers. Tanaka should expect a far bigger crowd next month, considering Japan'€™s intense interest in him ... and Ichiro ... and Kuroda ... along with the New York baseball media'€™s robust everyday turnout.
The attention would be overwhelming for a veteran player, let alone a 25-year-old who'€™s only starting his adjustment to the United States. Fortunately for Tanaka, two prominent teammates can empathize.
When Ichiro joined the Mariners in 2001, reliever Kazuhiro Sasaki was there to give him advice on basics of everyday life. ("We'€™ve done some talking, gone out to eat, played some golf,"€ Sasaki told the Seattle Times that spring.) Similarly, Kuroda benefited from Saito'€™s presence on the Dodgers'€™ pitching staff during his first season as a big leaguer. In 2008, Dylan Hernandez of the Los Angeles Times reported that Kuroda had multiple conversations with Saito about working with then-Dodgers catcher Russell Martin before agreeing to sign with the Dodgers.
The Japanese word for mentor under this concept is senpai, according to Ira Stevens of the Japanese baseball scouting website ScoutDragon.com. Of Kuroda, Stevens said, "€œHe is the perfect senior role model for Tanaka. It is unknown how much the two know each other, but Kuroda could be extremely helpful for the Yankees [in] helping develop Tanaka."€
Robert Whiting, the author and expert on Japanese baseball, said Kuroda will be especially helpful to Tanaka in discussing the different pitching styles between Nippon Professional Baseball and MLB.
"Fewer 3-2 counts in MLB, less intense spring camps, more practical joking in the clubhouse, initiation rites, how things work, which teammates to avoid, etc.,"€ Whiting wrote in an email. "€œThe biggest thing is just having somebody else to talk to on the road in the Japanese language besides the interpreter — someone to tell you where the good Japanese restaurants and nightspots are, someone to relieve the loneliness, someone who really knows baseball. A mirror image of what American and other foreign ballplayers went through [in] Japan.
"€œKuroda will do all that for Tanaka. And he is also a ground ball pitcher, so he can help Tanaka adjust to pitch in Yankee Stadium, among other things."
The closeness between Kuroda and Tanaka is evident in one symbolic respect: The Yankees announced Friday that Tanaka has been assigned jersey No. 19. Tanaka wore No. 18 with NPB'€™s Rakuten Golden Eagles, but it wasn'€™t available with the Yankees. The reason: It belongs to Kuroda. And so Tanaka took a number one digit higher.
(Incidentally, Tanaka'€™s new number has figured prominently in two significant postseason moments — one loss, one win — for the Yankees over the past 20 years. Jack McDowell wore No. 19 when he surrendered the series-clinching, franchise-saving double to Seattle'€™s Edgar Martinez in the 1995 American League Division Series. Aaron Boone had it on his back when he delivered the indelible pennant-winning homer at Yankee Stadium eight years later.)
Very soon, the proximity of Tanaka to Kuroda in the Yankees'€™ starting rotation will mean far more than their relative places on the numerical roster. For years, Japanese travel agencies booked trips to Seattle so baseball fans could watch Ichiro. That wasn'€™t overly complicated, because Ichiro was a durable outfielder who played virtually every day. It will be different with Kuroda and Tanaka. A weekend series that features both right-handers could draw any number of baseball tourists to Yankee Stadium — so long as injuries and rainouts don'€™t conspire to change the plans of Yankees manager Joe Girardi.
As long as we'€™re on the subject: Kuroda and Tanaka have somewhat similar pitching approaches, so it could make sense for Girardi to split them up with left-hander CC Sabathia to disrupt the opposition'€™s timing in a three-game series. Kuroda, who turns 39 next month, was the Yankees'€™ best pitcher last year and could be entering his final season in the majors. He deserves the honor of pitching Opening Day instead of Sabathia — which has the added benefit of setting up a right-left-right alignment.
In that scenario, Tanaka would make his major-league debut in the season'€™s third game against the Houston Astros. If the Yankees want to give Tanaka a low-pressure entry to the majors, a road game against baseball'€™s worst team in 2012 is the best-case scenario. Even better: Tanaka then would be on track to make his third start on national television, at Yankee Stadium, against the Boston Red Sox on Sunday, April 13. Welcome to the rivalry.
At this time of year, when all seems possible, the Yankees undoubtedly are dreaming that their season will end as Boston'€™s did last year — maybe even with Tanaka on the mound. And if that happens, Tanaka will become the first native of Japan to throw the final pitch of the World Series while wearing No. 19 since ... Koji Uehara of the 2013 Red Sox.  
---
---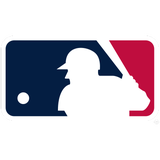 Get more from Major League Baseball
Follow your favorites to get information about games, news and more
---