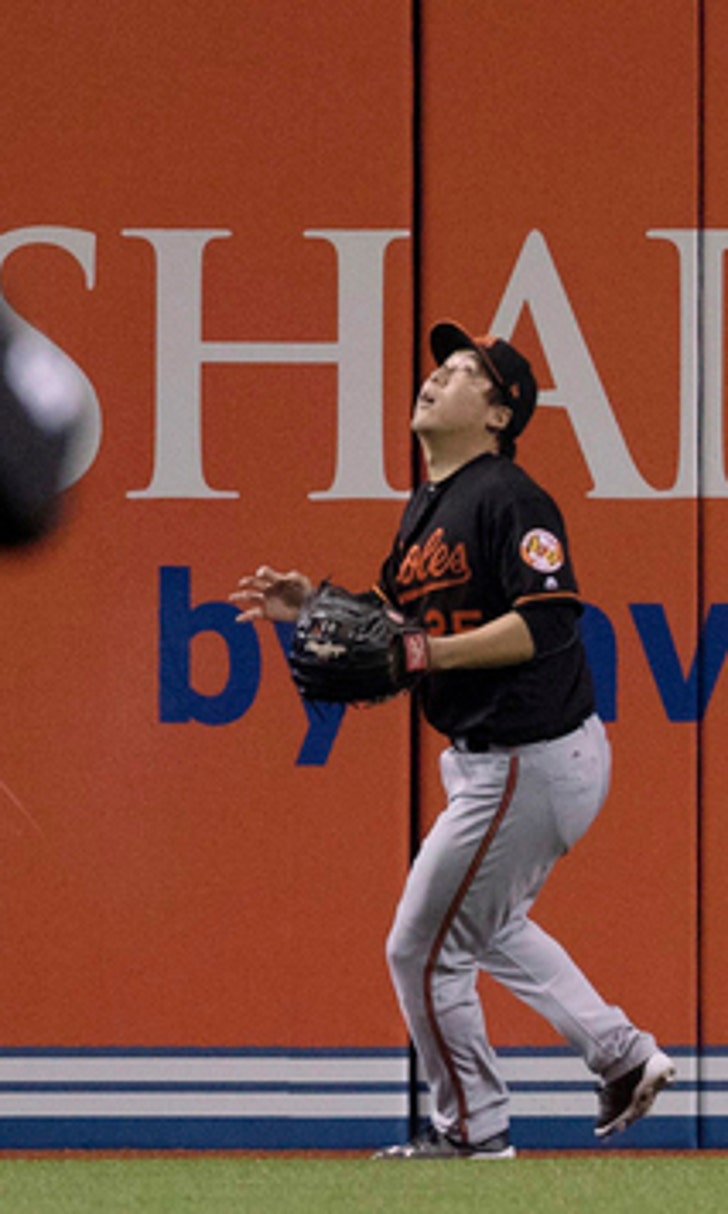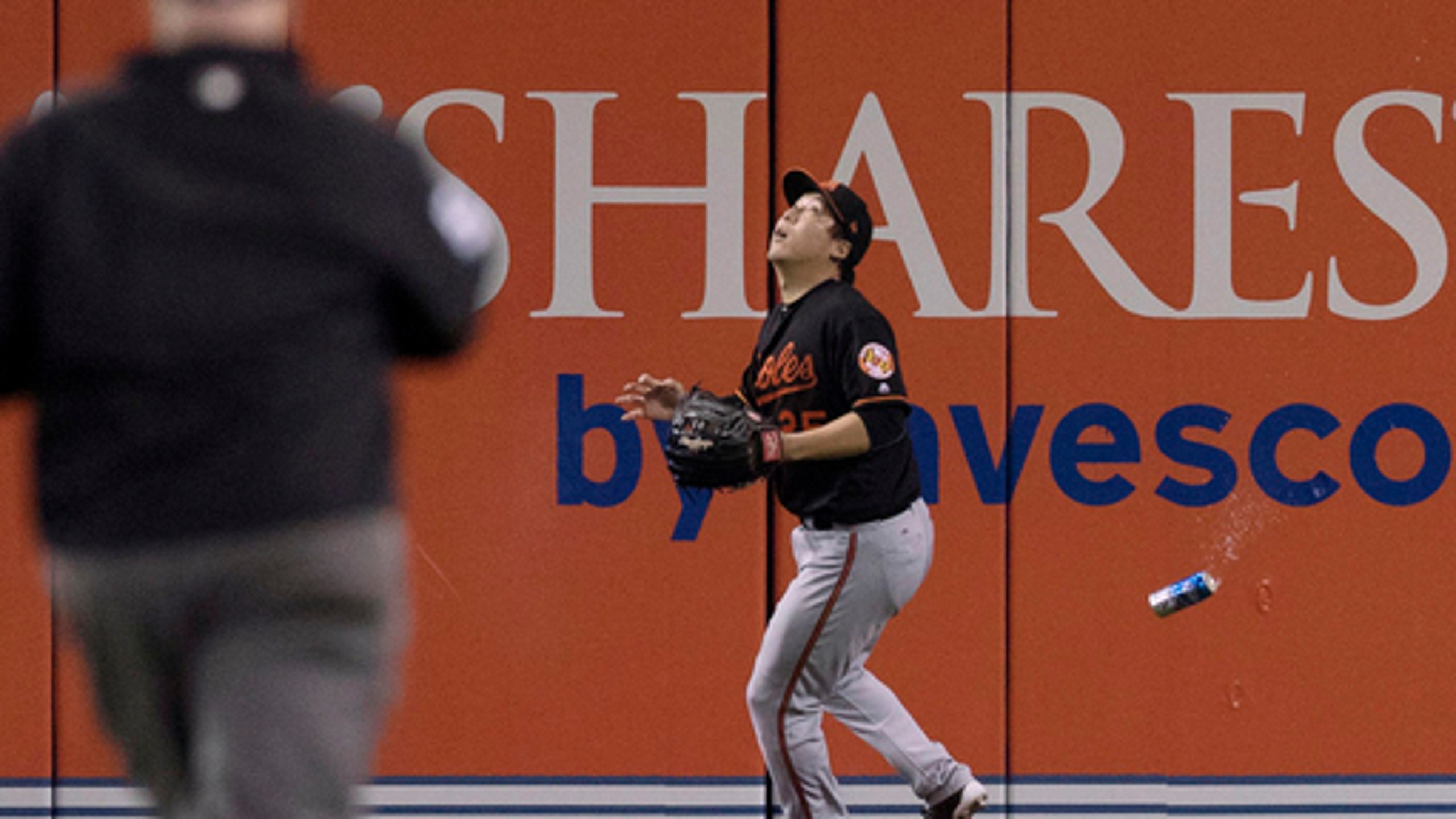 MLB wants cans banned at Rogers Centre, fan prosecuted
BY foxsports • October 5, 2016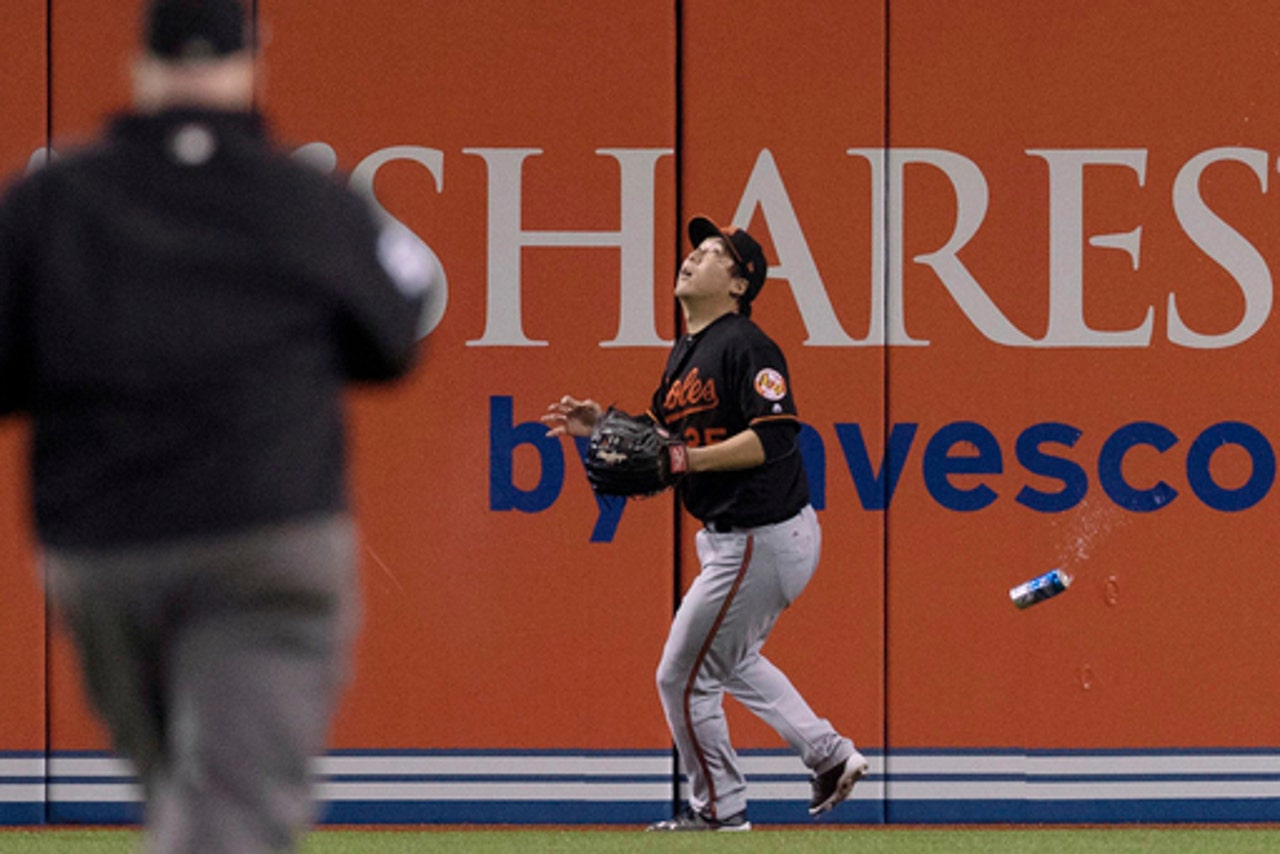 TORONTO (AP) Major League Baseball has spoken with the Toronto Blue Jays about banning cans from the seats at Rogers Centre and wants officials in Canada to prosecute the fan who threw a beer at Baltimore outfielder Hyun Soo Kim during the seventh inning of the AL wild-card game.
Toronto Police on Wednesday released a photo of the fan suspected of throwing the can, and the photo was shared by thousands on social media.
''We are working very hard to locate the individual involved,'' baseball Commissioner Rob Manfred said. ''I think from a deterrent perspective, it's important to follow up and make sure that he's prosecuted to the extent available.''
The photo released shows a man with dark hair, a Blue Jays shirt and a jacket glaring down at Kim.
''Investigators are strongly encouraging this man to seek legal advice and turn himself into police,'' police said in a statement.
Toronto Detective Pat Alberga said security camera footage inside the stadium helped identify the suspect.
''We have video footage that shows it,'' Alberga said. He said they don't have a name of the suspect yet.
Blue Jays fans tossed bottles and debris on the field during Game 5 of last year's AL Division Series against Texas, upset by the call that let Rougned Odor score from third after catcher Russell Martin's throw back to the mound deflected off Shin Soo Choo's bat. A baby was narrowly missed.
A fan in Toronto also threw a drink at Orioles outfielder Nate McLouth during a game at Rogers Centre in May 2013.
''I don't think there is another ballpark where beer is served in cans,'' Manfred said. ''We've worked really hard to make sure ... that alcohol is served and consumed in a responsible way in all of our ballparks. I think that one of the reasons last night attracted so much attention is it's an unusual - rare may be a better word - event in one of our ballparks.''
Toronto said it is planning tougher security measures and alcohol policies at Rogers Centre. Toronto also apologized to the Orioles and pledged to help authorities identify the spectator.
After winning 5-2 in 11 innings Tuesday night, the Blue Jays issued a statement saying they felt ''extreme disappointment'' that tarnished ''an otherwise memorable night.''
The team said it will ''enact heightened security measures and alcohol policies that will ensure the fan experience and safety of everybody involved.''
Toronto Mayor John Tory called the fan a ''loon-ball,'' encouraged him to turn himself in and suggested he may need counselling.
---
---