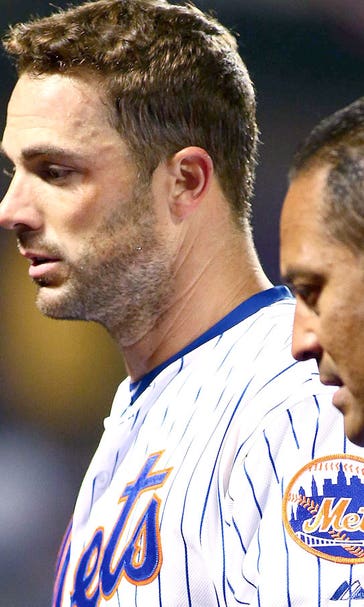 Mets put Wright on 15-day DL a day after straining hamstring
April 15, 2015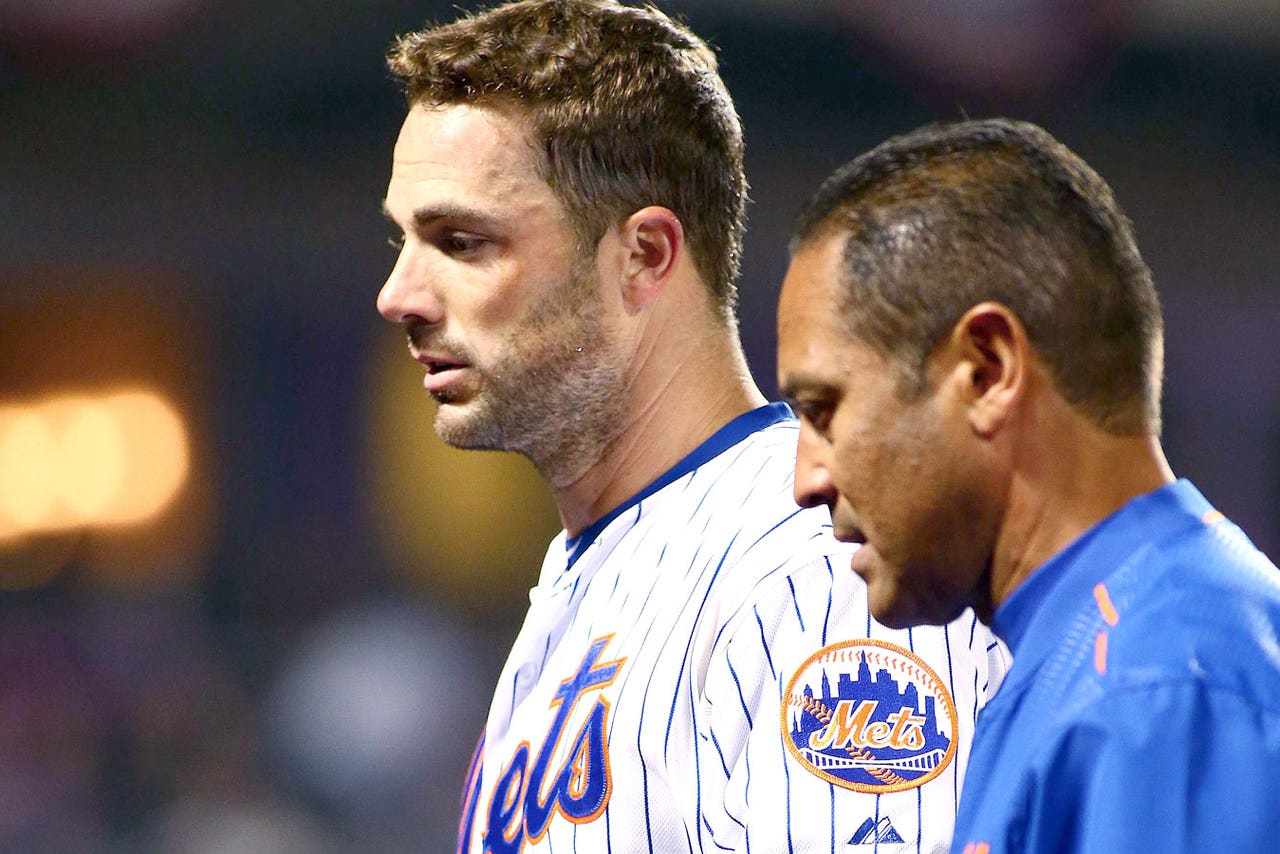 Eight games into the season, David Wright is on the disabled list again.
The New York Mets put their captain on the 15-day DL with a strained right hamstring Wednesday after the seven-time All-Star was injured while stealing second base the night before. The team expects him back within three weeks, general manager Sandy Alderson said.
"It's disappointing anytime you have to go on the DL and miss games," Wright said. "But if there's a silver lining, I guess it could have been worse."
It's the latest significant injury for Wright, who has had trouble staying healthy the past five years.
The third baseman played through pain in 2014 until his season was cut short Sept. 9 because of persistent inflammation in his left shoulder that contributed to the worst offensive production of his career. He was sidelined almost seven weeks late in the 2013 season with a strained right hamstring and limited to 102 games in 2011 by a stress fracture in his lower back.
The 32-year-old is under contract through 2020 after signing an eight-year deal worth $138 million, the richest in franchise history.
Eric Campbell was recalled from Triple-A Las Vegas to fill in at third, a job he performed admirably in Wright's absence last season. Campbell batted sixth Wednesday night as the Mets (5-3) tried for a three-game sweep of Philadelphia.
"It'll be tough to try to replace him, but I'll just try to do what I can do," Campbell said.
Travis d'Arnaud moved up to No. 2 in the lineup, where Wright had been hitting this year.
Wright was off to a solid start at .333 with a home run and four RBIs. He and the Mets were hoping for a fully healthy season after the longtime slugger batted .269 with eight homers and 63 RBIs last year.
Wright had an MRI at the Hospital for Special Surgery and received a cortisone shot Wednesday. He has a mild strain and will rest for two days before resuming baseball activities "as tolerated,'" the Mets said.
"By the end of the homestand we should have a pretty good idea of where he's at," manager Terry Collins said.
There was good news for New York regarding cleanup hitter Michael Cuddyer, back in the lineup after leaving Tuesday night's game when he was hit by a pitch on the left hand.
Young shortstop Wilmer Flores also got plunked on the left hand, but remained in the game and said he's fine.
"I think the team as a whole will respond well to this," Alderson said. "I think we're thankful that we're only losing David for two or three weeks. We didn't lose Cuddyer to a broken hand for several weeks. Flores got hit last night. It could have been a trifecta."
Campbell, a jack-of-all-trades who can play all over the diamond, batted .263 with three homers and 16 RBIs in 85 games for New York last year. He was left off the opening-day roster this season only because the Mets decided to carry eight relievers early on.
Campbell made the most of his regular at-bats at Las Vegas, going 11 for 20 (.550) with two home runs, two doubles and a triple in six games.
"We're getting him at a good time. He's red hot," Collins said. "This is not the Pacific Coast League, but he's still swinging the bat very well and that will certainly help him."
Summoned back to the big leagues, Campbell flew from Sacramento, California, to Las Vegas on Tuesday night and then from Las Vegas to New York on Wednesday. He went to Citi Field straight from the airport, but arrived in plenty of time.
Nicknamed "Soup," Campbell said he was happy to be back but acknowledged this wasn't the way he wanted to return.
"To not be here was tough, to watch them on TV and all that," he said.
---
---