Major League Baseball
Major League Baseball
Mets find not all investments pay off the same
Published
May. 26, 2011 12:08 a.m. ET

Desperate men do desperate things, not that Fred Wilpon needed an excuse to speak out. Forced to watch the players he made rich underperform season after season, it's a wonder the Mets' owner was able to hold his tongue this long.
Maybe there's something about facing possible financial ruin that makes it easier to say what you really think. Kind of cathartic in a way, a small price to pay for peace of mind even if some of Wilpon's high-priced talent might take offense.
Somewhat surprising in the wake of Wilpon's comments is that the talent didn't. Not publicly anyway, even when Wilpon went so far as to call himself a ''schmuck'' for signing Carlos Beltran to a seven-year, $119-million deal and say that David Wright is nothing more than a decent player.
Wright's way of firing back? He issued a statement calling Wilpon ''a good man'' who is ''obviously going through some difficult times.''
Not exactly the kind of fight that plays well on talk radio in New York. But there's always reason to spend some air time on one of Wilpon's connections from outside baseball.
We're talking about Bernard Madoff here, whose friendship with Wilpon is the major reason the Mets' owner is in such a mess. Wilpon's ''investments'' with Madoff helped fund the Mets during good times, and they could conceivably cost him the team if a trustee trying to recover more than $1 billion for Madoff victims from Wilpon and his partners is successful.
Wilpon's current plight is the subject of a sympathetic article in Sports Illustrated this week, where he said the team was ''bleeding cash'' and may lose $70 million this year. He's in search of a minority owner to help shore up the ballclub's finances, though even that may not be good enough to hold onto the team if the trustee is successful.
But it was the comments that Wilpon made in another interview to The New Yorker about Wright, Beltran and Jose Reyes that overshadowed his own dire situation simply because owners - at least those not named Steinbrenner - don't talk about players like that.
Reyes, Wilpon said, isn't worth a big free agent contract. Wright is a nice guy, but no superstar. And Beltran is ''65 to 70 percent of what he was'' when the Mets signed him to his long-term deal.
Damage control began almost immediately, with Wilpon offering apologies to all three players. Probably the right thing to do, though a lot of Mets fans surely would have rather seen him hold his ground, because they've been thinking the same kind of things for a long time now.
Being the owner of a major league baseball team isn't as easy as it seems. Buy the players fans insist you must have and you risk getting tarred and feathered if they don't perform. Don't buy them, and you're a no good miser who would be better off owning a franchise in Tampa Bay.
Unfortunately for the Mets, Wilpon showed he same kind of judgment dipping into free agent market as he did in dipping into Madoff's funds. Beltran has been a bust, Jason Bay may turn out to be even worse, and Johan Santana has been on the DL since September and still has more than $70 million left on his contract.
Wilpon has a right to be frustrated, to the point where he called his team ''snakebitten.'' But he's the one who was spending the cash, much of which was being generated by investments with Madoff that not only looked too good to be true, but were too good to be true.
Those who lost fortunes with Madoff may never find out what Wilpon knew - and he claims he knew nothing - about the investment scheme. Those emotionally invested with the Mets certainly know that Wilpon has tried to buy talent to make the Mets a good team, even if his efforts have in recent years have failed miserably.
It's not Wright's fault that he's not a superstar, even if he appeared on his way to being one when Wilpon signed him to a $55 million deal in 2006. He tries hard every day, and I'm sure that Beltran does, too.
They could have pouted about being unappreciated by the man who signs their checks, but they didn't. They could have mocked Wilpon's investment skills the way he questioned their baseball skills, but they didn't.
They know they have a nice deal going because baseball salaries - much like Madoff's investments in the day - are guaranteed. The checks will keep coming, even if they can't hit a ball out of the infield any longer.
They might even feel sorry for their owner, if only because they understand something that the rest of us don't.
Like Wilpon himself found out, there will be a day when the checks aren't guaranteed any longer.
----
Tim Dahlberg is a national sports columnist for The Associated Press. Write to him at tdahlberg(at)ap.org or follow him at http::/twitter.com/timdahlberg
---
---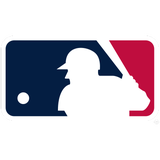 Get more from Major League Baseball
Follow your favorites to get information about games, news and more
---