Major League Baseball
Major League Baseball
Matheny critical of Cousins' hit on Posey
Published
May. 30, 2011 10:24 p.m. ET

Former major league catcher Mike Matheny, whose career was ended by concussions, said the hit that knocked out the Giants' Buster Posey for the rest of the season could have easily been avoided.
''You know what, it wasn't a dirty play, he didn't come high spikes, he didn't come high elbow,'' Matheny said Monday. ''But it wasn't a necessary play. He was hunting. Buster gave him an option and he didn't take it.''
Matheny, 40, finished his career with San Francisco in 2007 and is a minor league instructor with St. Louis, where he played from 2000-04. He said that Florida's Scott Cousins went out of his way to take out Posey in a play at the plate last week.
Matheny, who won four Gold Gloves, isn't in favor of rules changes to protect catchers and believes hard contact plays at the plate are just part of the game. But he said Cousins had an opening to slide while Posey was defenseless while awaiting a throw and instead hit him in the opposite shoulder.
''I don't think you legislate,'' Matheny said. ''I think you just put a mark in the column that that kid took a run at a catcher. To me as a catcher I know the next time I get the ball I'm going to stick it to him.
''You make those notes as a catcher.''
Matheny said he made it to the major leagues by being tough-minded and showing pitchers he was willing to take hits.
''It turned into their confidence in me which turned into them asking for me to catch them, which gave me an opportunity to play,'' Matheny aid.
Matheny last played in 2006, missing the final four months of that season after taking several foul tips off his mask, and retired in 2007 after doctors warned him that he was susceptible to more damage if he received another blow. He said for the most part he's been symptom-free for 18 months, although if he overdoes an activity he might experience mild symptoms for a few days.
''Just a little reminder,'' Matheny said. ''Don't forget that something happened.''
---
---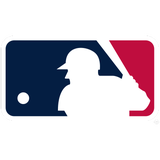 Get more from Major League Baseball
Follow your favorites to get information about games, news and more
---