Major League Baseball
Major League Baseball
Massive security presence at Dodger Stadium
Published
Apr. 15, 2011 9:18 a.m. ET

With helicopters whirling overhead and police officers spread out on the grounds, the event that unfolded at Dodger Stadium could easily have been mistaken for a rave gone bad or a riot - if the people the police were watching hadn't been wearing baseball caps and toting giant foam fingers.
Instead, Thursday's night's massive show of police force was a demonstration of what baseball has turned into in Los Angeles after a San Francisco Giants fan was nearly beaten to death three weeks ago at a game on opening day.
''It's absolutely stupid that they have to do it, but if that's what it takes to keep us safe it's fine with me,'' said David Cepeda as he walked toward the stadium hand-in-hand with his 8-year-old daughter, Brianna. Thursday was her birthday and he was taking her to her first Dodgers game.
San Francisco Giants fan Bryan Stow was leaving a game with two friends on March 31 when he was attacked from behind by two men in Dodgers gear and beaten and kicked in the head. Just before the attack, Stow, wearing a Giants jersey, had texted a family member to say he feared for his safety in the raucous, pro-Dodger crowd.
The attack provoked a torrent of anger from fans who complained that in recent years Dodger Stadium has become a dangerous den of drunken hooliganism where fights regularly break out in the stands and anyone who dares wear a rival team's jersey is subjected to profane verbal abuse and threats of violence.
At a news conference outside the stadium's left-field pavilion before Thursday's game against the St. Louis Cardinals, Police Chief Charlie Beck declared that era is over.
"We all want this stadium to be safe," Beck said. "We all want this team to do well. I can't do anything about that, but I can make the stadium safe."
To do so, he brought with him hundreds of police officers and stationed them all over the place. He promised that the first thing people would see when they pulled off the freeway would be police officers, followed by more police officers on the streets leading up to the stadium and still more at the entrances to the parking lot, the stadium gates and inside the ballpark itself.
Indeed, they were everywhere, in uniform and plainclothes, in squad cars, on bicycles, motorcycles and even horses. Everyone from captains and lieutenants to patrol officers. And although they were polite and friendly, smiling and exchanging pleasantries with fans, at least one group didn't hesitate to write citations for several young men they saw loitering by a car in the parking lot. Beck had promised there would be a zero-tolerance policy for tailgaiting.
''I thought it's a little bit overdoing it,'' Christen Castleby, clad in a Dodger jersey and white baseball pants, said as she headed into the stadium.
''But we liked the horses,'' joked her husband,'' Scott.
Beck and Dodgers owner Frank McCourt said crime at the ballpark has decreased in recent years but reports of drunken, abusive behavior in the stands has led many fans to believe otherwise. The many videos posted on Youtube showing those drunken fights likely haven't helped the stadium's image either.
But that was a thing of the past on Thursday. Although the crowd of about 34,000 was spirited until the Dodgers fell far behind and lost 9-5, it remained orderly throughout.
Afterward, Deputy Chief Jose Perez said there were 38 citations issued, mostly for minor things like drinking in public. He didn't know of anyone being thrown out of the stadium.
Perez said 130 citations were issued on opening day, although the crowd was much bigger then, too, at 56,000.
Although Beck said there won't always be such a massive police presence at Dodgers games as there was Thursday, McCourt said the team is taking measures of its own to ensure things stay calm in and outside the stadium.
The team is installing more than 40 additional lighting fixtures in the parking lot and looking into adding surveillance as well. People who appear to have had too much to drink will be approached politely by security officers and told so, he said. Rowdy fans, even season ticket holders, will be thrown out.
Meanwhile, this year's planned half-priced beer promotion for a half-dozen games has been scrapped, although the Dodgers will still offer soda and food at half-price on those days.
McCourt said he hoped the measures ''take what is a heartbreaking event and turn it into something positive.''
---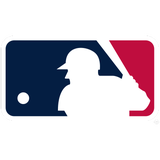 Get more from Major League Baseball
Follow your favorites to get information about games, news and more
---