Major League Baseball
Major League Baseball
Marlins 9, Phillies 2
Published
Aug. 15, 2012 9:45 p.m. ET

Roy Halladay stood behind the mound fuming as Greg Dobbs circled the bases, then slammed his resin bag to the dirt with fastball force.
Dobbs' home run was the biggest hit during an offensive outburst Wednesday afternoon by the Miami Marlins, who scored for the first time in 31 innings to beat Halladay and the Philadelphia Phillies 9-2.
Dobbs singled in a run to end the Marlins' scoring drought, then hit a homer in the sixth that put them ahead to stay.
''They are going to score some runs,'' Phils manager Charlie Manuel said. ''The law of averages will catch up to you.''
Mark Buehrle (10-11) achieved the 10-win milestone on his sixth try, extending his streak reaching double digits in victories to 12 consecutive years. The left-hander allowed two runs in seven innings.
''The rest of the starters were giving me a hard time because we finally scored on my time - `It must be nice to get some runs,''' Buehrle said. ''It's always nice to get some early runs.''
Miami ended a franchise-record scoring drought after 30 innings, including three consecutive shutout losses, when Dobbs hit an RBI single in the fourth. He put Miami ahead 3-2 when he homered off a Halladay changeup.
''I really just left it up a little bit,'' Halladay said. ''It's kind of one I want back. Really that was kind of the big one.''
The homer was just the fourth for Dobbs.
''He's not a home run hitter,'' Marlins manager Ozzie Guillen said. ''That was something we were not expecting.''
Giancarlo Stanton had two hits, scored once and drove in a run. Austin Kearns added a two-run pinch-hit single in Miami's six-run eighth, and Bryan Petersen hit a two-run double.
Ryan Webb completed a five-hitter by pitching the ninth for the last-place Marlins, who went 2-4 on their homestand.
Ty Wigginton hit his 10th homer and drove in both runs for the Phillies.
Halladay (6-7) was backed by a lineup sprinkled with reserves. He allowed three runs in seven innings, while Buehrle was just a bit better.
''Any time you go against a guy like that, you have to be on your A game,'' Buehrle said. ''Everything was working. I felt good. I got outs, and that's all that matters.''
The game was only the 12th between starting pitchers who had thrown perfect games, so it was no surprise runs were hard to come by early.
Carlos Lee scored the Marlins' first run after he walked on a 3-2 pitch. Halladay and catcher Erik Kratz lost track of the count and appealed, and plate umpire Chad Fairchild's crew checked with the press box.
''Kratzy and I both thought there were three balls,'' Halladay said. ''They weren't 100 percent sure, and that was a little bit surprising. Kratzy asked him and he said, `Well, I think it's four, but I'm not quite sure,' and they asked the first base umpire and he said, `Well, I think it's four, but I'm not sure either.'
''So they ended up calling upstairs to find out. It was weird. Maybe one of them was close or something and that's what threw us off, but they weren't 100 percent either, so that was odd.''
Lee went to third on a double by Stanton and scored on Dobbs' single. Donovan Solano followed with a sacrifice fly.
Dobbs had three hits and improved his lifetime average against Halladay to .583 (7 for 12).
Stanton singled home a run in the eighth off B.J. Rosenberg, who gave up three runs.
Notes: Marlins CF Justin Ruggiano left the game in the fourth inning when he aggravated a lower back strain. His status is day to day, and he'll sit out Thursday. ... Of the Phils' past 32 homers, 23 have been solo shots. ... Phillies LHP Cliff Lee is scheduled to start Thursday at Milwaukee. He's 0-1 with a 5.54 ERA in four starts against the Brewers. ... Miami's John Buck struck out three times and is batting .120 in day games.
---
---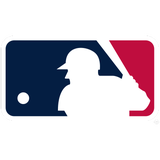 Get more from Major League Baseball
Follow your favorites to get information about games, news and more
---