Major League Baseball
Major League Baseball
Marlins 6, Rockies 5
Published
Aug. 19, 2012 6:25 a.m. ET

Giancarlo Stanton is breaking records at Coors Field. He also might be breaking windshields.
Stanton homered for the sixth straight game at Coors Field and the Miami Marlins held on to beat the Colorado Rockies 6-5 Saturday night.
Nathan Eovaldi pitched effectively into the seventh inning and Bryan Petersen had three hits for the Marlins. Jose Reyes and Gorkys Hernandez added two hits each.
The Marlins said Stanton became the first player in major league history to homer in his first six games in a particular park, according to information provided to the team by the Elias Sports Bureau.
''I thought I was just going for here,'' Stanton said of the record. ''That's pretty cool. Anytime you do something no one's ever done in the big leagues it's something pretty cool.''
His drive Saturday traveled an estimated 448 feet, and combined with Friday's shot to center he has covered approximately 920 feet on his last two homers at Coors Field.
He tied the game Friday with his 474-foot homer. He capped a four-run first inning Saturday with a three-run shot onto the concourse in left field. It bounced into the Rockies' players parking lot, which brought up the possibility of his blast damaging a car.
''Hopefully not, but if there is I'm not paying for it,'' he said.
It was Stanton's 24th of the season gave the Marlins a 4-0 lead against Tyler Chatwood (3-3).
Reyes made it 6-0 in the second with a two-run triple down the left-field line.
''The two big pitches I messed up on were the two to Reyes,'' Chatwood said. ''(The one to Stanton) was actually a good pitch and off the plate. He put a pretty good swing on it.''
Stanton was ready for an inside pitch, and when he saw the 95 mph fastball, he jumped on it.
''I knew he was going to come in to get the double play or not let me get extended with guys on first and second and less than two outs,'' he said. ''He came up and in first pitch, so I figured he was going to repeat it.''
Eovaldi (4-8) didn't give up a hit until Michael Cuddyer's single in the fourth. He allowed one run on six hits, walked four and struck out three in 6 2-3 innings.
He left after giving up a two-out single to Rutledge and a walk to Fowler. Chad Gaudin came on and got Cuddyer to ground out to end the seventh.
It was Eovaldi's longest outing since May 29 when he was with the Los Angeles Dodgers.
''This kid only needs to throw strikes,'' Miami manager Ozzie Guillen said. ''He's got a great arm. He's got a good idea of what he wants to do. It's a process.''
He also got some defensive help when Stanton made a diving catch on Jordan Pacheco's liner into right to save a run.
''I paused, took maybe a half-step in. I didn't get the best read on it but I tracked it down and snagged it,'' he said. ''It's what helps win games, the little things.''
Tyler Colvin had three hits and three RBIs while Josh Rutledge and Dexter Fowler added two hits apiece for the Rockies.
Colorado chipped away and nearly came all the way back. Colvin hit an RBI double in the fourth before Pacheco had an RBI double and Chris Nelson a sacrifice fly in the eighth to make it 6-3.
Colorado cut it to one on Colvin's two-run single in the ninth before Steve Cishek got Pacheco to ground out for his ninth save.
''I kick myself for the seventh when Wilin (Rosario) led off with a double and I didn't do my job,'' Colvin said. ''We're always going to battle back.''
Cuddyer left the game in the eighth after aggravating his right oblique, an injury that cost him 11 games earlier this month.
''It's most likely a DL situation,'' Rockies manager Jim Tracy said.
Chatwood allowed six runs and nine hits in four innings.
NOTES: The Rockies placed OF Carlos Gonzalez on the bereavement list due to the death of his grandfather in Venezuela. Colorado recalled OF Charlie Blackmon from Triple-A to fill the roster spot. ... Rockies RHP Jhoulys Chacin (pectoral nerve irritation) is expected to start against the Mets in New York on Tuesday. ... After the game the Marlins optioned OF Scott Cousins and designated Gil Velazquez for assignment. They will activate OF Emilio Bonifacio and INF Donnie Murphy from the disabled list Sunday to fill the roster spots. ... Marlins RHP Josh Johnson (7-9) is scheduled to face LHP Drew Pomeranz (1-7) in Sunday's series finale.
---
---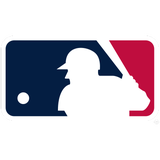 Get more from Major League Baseball
Follow your favorites to get information about games, news and more
---