Major League Baseball
Major League Baseball
Mariners' blow it in 9th, lose 7-5 to Indians
Published
Aug. 23, 2011 7:12 p.m. ET

The Seattle Mariners were jolted once more. The earthquake had nothing to do with it.
Closer Brandon League couldn't protect Seattle's lead and gave up a three-run homer to Shin Soo-Choo in the ninth inning Tuesday as the Mariners lost another game on a walk-off, 7-5 to the Cleveland Indians in the first game of a day-night doubleheader shaken by the East Coast earthquake.
Choo, who almost didn't play following the birth of his daughter, hit the first pitch from League (1-5) over the wall in left, sending the Mariners to their sixth loss in seven games and 21st in 25 road games. It was also Seattle's 12th loss this season on a walk-off and its 68th game decided by two runs or less.
''That was my fastball,'' League said of the pitch Choo belted into the stands. ''It was flat. I was trying to get ahead in the count and get a punchout or a double play, but it didn't work out that way.''
It's gone that way most of the season in Seattle.
League's blown save spoiled a nice comeback. The Mariners had taken a 5-4 lead in the ninth on rookie Trayvon Robinson's two-run double off Chris Perez (3-6), who wound up getting the win.
League had gotten his 31st save on Monday, and he had converted 22 in his last 23 chances before giving up Choo's shot.
''He's been fantastic,'' said Mariners manager Eric Wedge, who started six rookies. ''There are going to be games like that. We did a good job against their guy and they did a good job against our guy and they had last at-bats.''
If not for Choo's heroics - Cleveland's sixth walk-off homer and 15th win in its last at-bat at home this season - the Indians were in danger of dropping below .500 for the first time since April 3 and effectively kissing what has been an unexpected season of thrills goodbye.
Cleveland's hanging on.
Ezequiel Carrera opened the Indians' ninth with a double, and then made a baserunning blunder that could have been costly. He hesitated going to third on Asdrubal Cabrera's grounder to the right side, but second baseman Dustin Ackley's throw to third was high and Carrera was safe.
''Dustin made the right decision, but he hesitated just enough where it threw him off on his throw,'' Wedge said. ''If he makes a good throw, he's out.''
Moments later, Choo was taking a trip around the bases to savor. He's been slowed by injuries all season and a DUI arrest affected his play.
But with his wife's blessing, he arrived at the park 90 minutes before the first pitch. He hit the last one over the wall.
''It's like a movie,'' the South Korean said. ''It's the first walk-off homer of my baseball career and one of the biggest. That's the perfect present, right?''
Shock waves from magnitude-5.8 earthquake centered in Virginia swayed the upper deck and press box for nearly one minute in the fourth inning.
The Mariners, who have dropped six of seven, were batting when the tremors made for some scary moments.
''My first thought was, 'That's weird, I can't move this seat,''' said Tim Hammond, who attended the game with his wife and three kids. ''I thought it was the wind. I know the stadium is made to move, but I didn't know what was moving it. I was thinking maybe they blew something up on that movie set. A lot of people got up and were like 'We're out of here.'''
The game was not interrupted, and the Indians reported no structural damage to the 43,000-seat ballpark.
Wedge didn't feel the temblor, and none of his players noticed any shaking.
''I didn't feel anything, but I'm from California,'' said Seattle rookie outfielder Trayvon Robinson.
Kyle Seager had three hits for Seattle, which got a quality start from Blake Beavan. He went six innings, allowing three runs and eight hits.
Notes: Mariners OF Franklin Gutierrez fouled a ball off his foot in the seventh. He was looked at by trainers, but was in the lineup for the second game. ... Seattle called up LHP Anthony Vasquez between games to make his major league debut. ... Mariners RHP Dan Cortes left in the seventh inning with an ankle injury. ... The Indians and Mariners have experience with earthquakes. In 1996, their game at Seattle's Kingdome was suspended after a quake knocked tiles from the ceiling. The game was resumed the following day. ... Cleveland has 30 come-from-behind wins. ... The Indians are recalling RHP Zach McAllister to start against Vasquez. He was up earlier this season.
---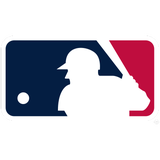 Get more from Major League Baseball
Follow your favorites to get information about games, news and more
---