Major League Baseball
Major League Baseball
Manfred says MLB can expand fan netting without bargaining
Published
Jun. 16, 2015 5:13 p.m. ET

BOSTON (AP) Major League Commissioner Rob Manfred says management can order expanded netting to protect fans without bargaining over the matter with the players' association.
A fan at Fenway Park was injured and hospitalized after she was struck by a broken bat in seats along the third-base line on June 5. MLB is studying whether netting should be expanded.
''We have had conversations with the MLBPA. I do not believe it is legally a topic of bargaining,'' Manfred said at Fenway Park on Tuesday. ''I believe the topic of netting is falls within the purview of management.''
Tonya Carpenter, a 44-year-old from Paxton, Massachusetts, was struck on the head by the broken bat of Oakland's Brett Lawrie and was hospitalized with what were described as life-threatening injuries.
Beth Israel Deaconess Medical Center said Friday she had been discharged and transferred to a rehabilitation center.
''After the incident here in Boston, we first wanted to make sure Tonya Carpenter received the best care she could, and the Red Sox were fantastic to that regard,'' Manfred said. ''Since that time, we have been focused on a variety of activities that could be used to address this problem. They could include additional bat regulations, wrapping of bats, increased netting. I think it's important as we move forward to have all of the available options on the table and make the best use to make sure our fans are as safe as possible.''
Manfred understands some spectators would not want their views obstructed.
''I think it is true we have fans that express strong preferences of seats that do not have netting in front of them,'' he said. ''That's a fact.''
Manfred also discussed eight members of the Kansas City Royals leading in fan balloting for the All-Star Game, which runs through July 2.
''We have 16 days left,'' he said. ''Lots of years we've worried about lots of things about fan voting, but in general fans have done a good job.
''We'll see how it all turns out. I hope over time what people come to think about the commissioner's office, that in a situation as this one example, that we are responsive and open to change if we get a result that is not consistent with the goals of the system that is in place.''
Manfred also discussed fantasy leagues and MLB's work with youth leagues on pitch-count education following many highly publicized cases of Tommy John surgery.
''I think fantasy sports are a really important part of fan engagement,'' he said. ''The federal government defined what's fantasy and what's gambling. We were comfortable that they were fantasy games in respect to federal law.''
---
---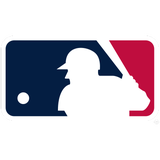 Get more from Major League Baseball
Follow your favorites to get information about games, news and more
---