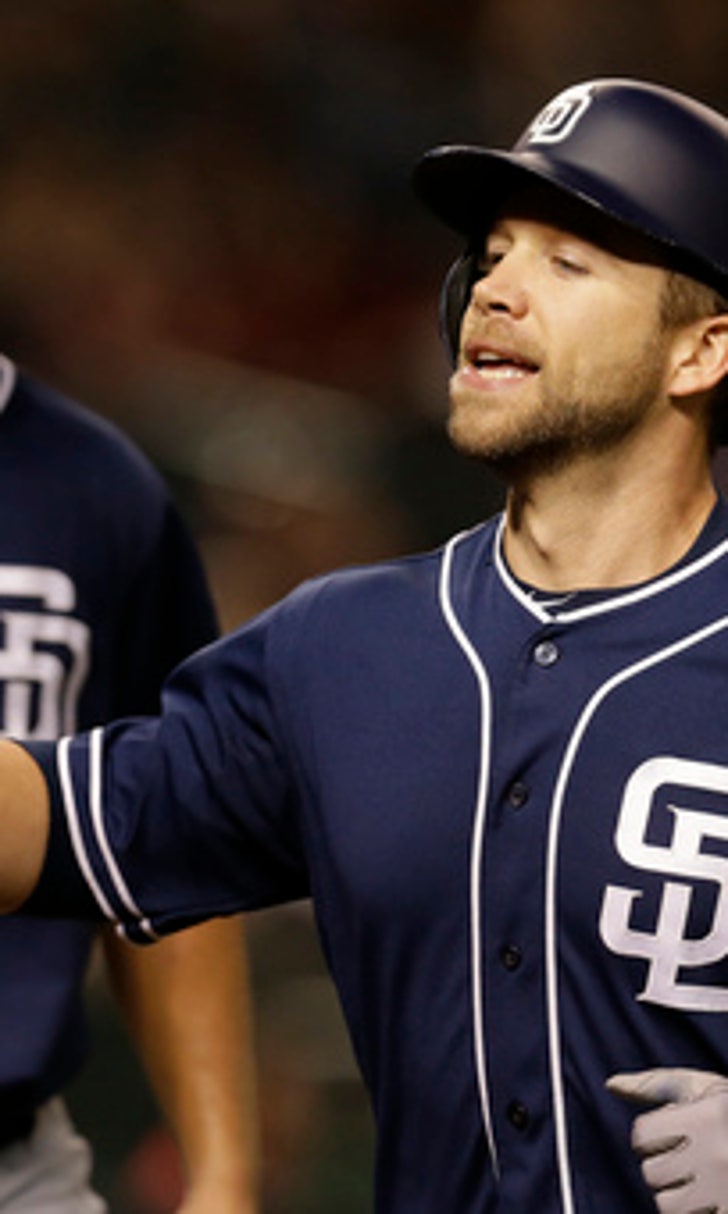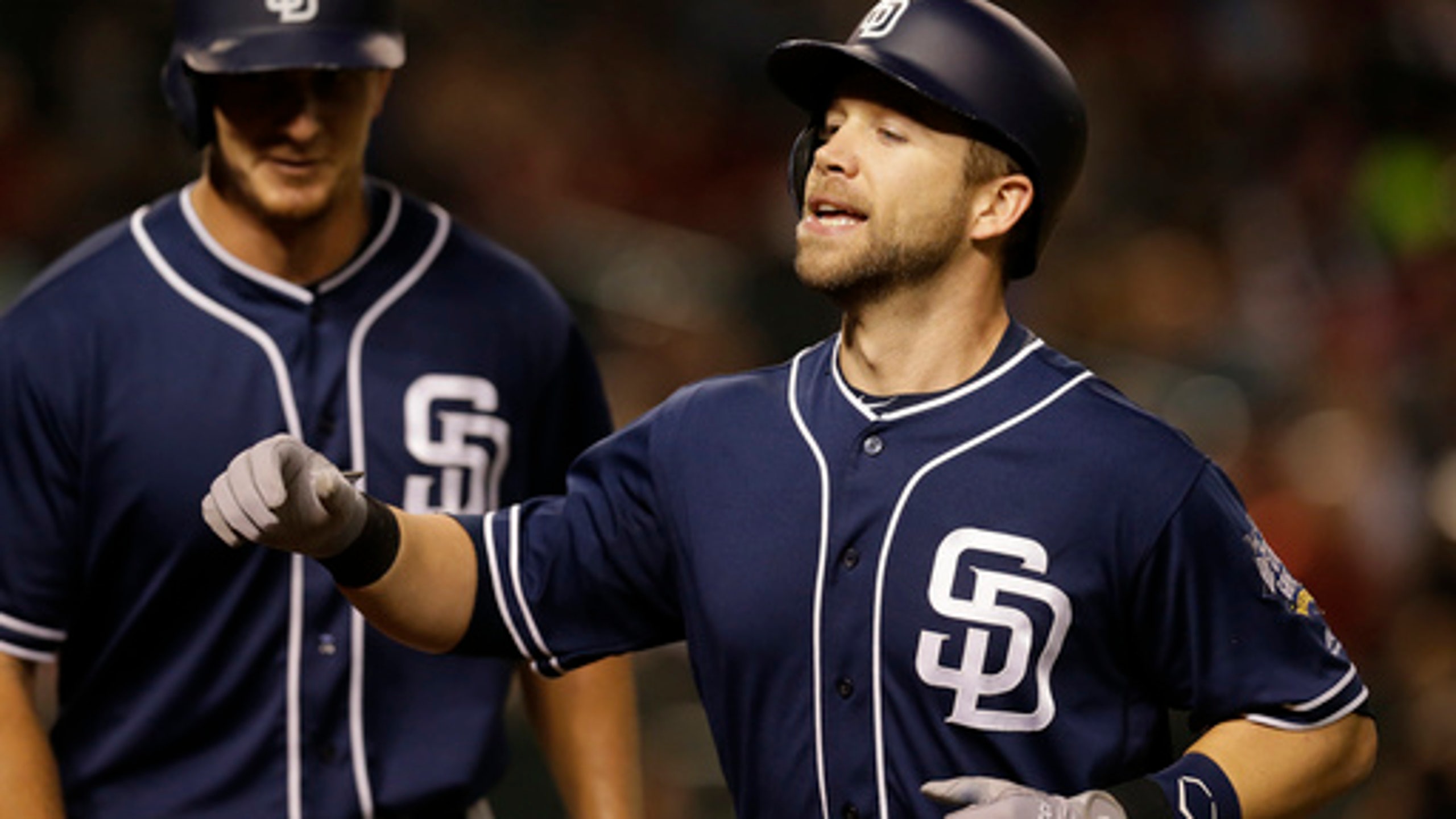 Losing seasons expected to continue for rebuilding Padres
BY foxsports • October 3, 2016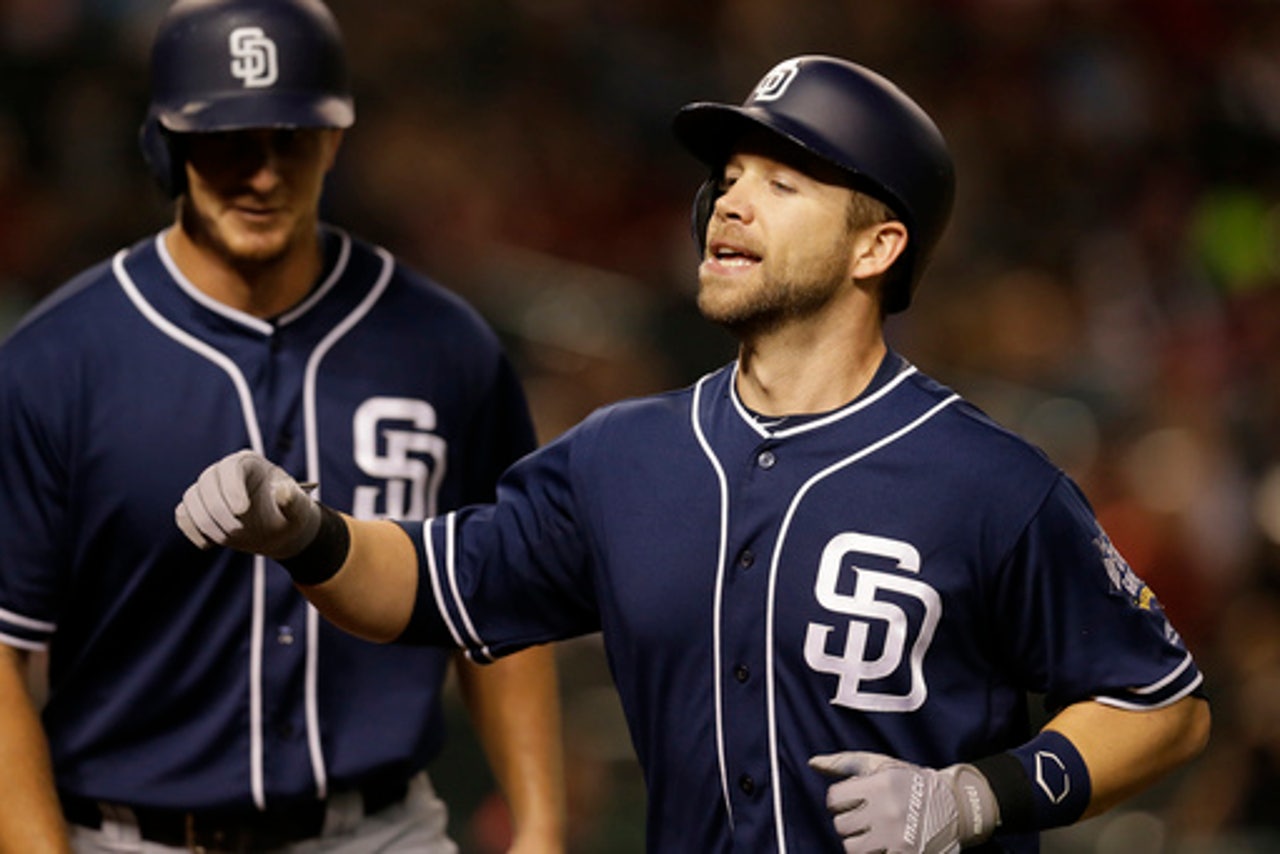 SAN DIEGO (AP) It was a rough year for the San Diego Padres, and things will probably get worse before they improve.
The Padres are missing the playoffs for the 10th straight season and finished last in the NL West at 68-94.
It was the Padres' sixth straight losing season. One of their owners, Ron Fowler, doesn't think they'll even be .500 for two more years.
Their general manager, A.J. Preller, who is deep into a rebuilding mode, was suspended for 30 days without pay by MLB for failing to disclose required medical information when they traded All-Star Drew Pomeranz to the Boston Red Sox.
Despite the embarrassing and unprecedented punishment, the Padres are sticking by Preller, who gambled and lost with a win-now approach in 2015 before making massive changes during this season.
''We're well aware that our building process is going to take a while, but it's exciting at the same time,'' first-year manager Andy Green said.
Here are some things to take away from the Padres' season:
REBIULDING MODE: The Padres are retrenching with youth after failing to win with several veterans obtained in a wild spree of trades and signings after the 2014 season. They loaded up then with Matt Kemp, Justin and Melvin Upton, James Shields, Wil Myers, Derek Norris and Craig Kimbrel, and still didn't have a winning season. Only Myers, a first-time All-Star, and Norris remain. Justin Upton left as a free agent after last season and Kimbrel was traded to Boston. Kemp, Melvin Upton and Shields were traded this season in a salary dump.
With just more than a week left in the season, they brought up catcher Austin Hedges, infielder Carlos Asuaje and outfielders Manuel Margot and Hunter Renfroe, the core players who led Triple-A El Paso to the Pacific Coast League title. Preller also spent tens of millions of dollars on international signings.
WIL MYERS: Converted from the outfield to first base, Myers got the healthy, full season he desired. He got to play in the All-Star Game in his own ballpark and finished the year with 28 homers, 94 RBIs and 28 stolen bases. Slowed by injuries the previous two seasons, he played in 157 games.
''He went through stretches where he was outstanding,'' Green said. ''Wil has many more steps out in front of him where he can be as good as he possibly can be. He is from a base stealing perspective substantially better than he's ever been in his career. Never been a real big part of his game at the major league level. There's been a lot of work put in at first base. He does some things that are very unique over there because of his athleticism. He's a Gold Glove first baseman and offensively I think if he stays married to his approach he can be as dominant as anybody in the game.''
HUNTER RENFROE: The team's first-round draft pick in 2013, the outfielder showed his raw power by hitting four home runs and driving in 14 runs in his first 11 games. He hit his first career homer off Madison Bumgarner; drove in seven runs in one game with his first career grand slam and a three-run homer; and became the first batter to hit a home run onto the roof of the Western Metal Supply Co. brick warehouse in the left-field corner at Petco Park.
''I think it's very exciting for the Padres and also just for the city of San Diego to see something like that,'' Myers said. ''I've been nothing but impressed.''
RYAN SCHIMPF: The 28-year-old rookie infielder showed a crazy propensity for extra-base hits, with 20 home runs, 17 doubles and five triples among his 60 hits.
''I waited a long time to get here and I tried to prepare in the offseason and during the season like I was in the big leagues and expecting to get here at some point,'' he said. ''Once I got here, I just tried to be me and tried to relax as much as possible.''
CHRISTIAN BETHANCOURT: The Padres are flirting with having him pitch and play outfield as well as play catcher. ''No team has really tried to deploy a guy in that capacity probably ever when you consider those three dynamics,'' Green said. ''The arm works at 96 (mph). ... We'll run as far down that road as his arm will allow us to. I don't know if we're firmly committed or married to that but it's worth exploring at this point.''
---
---