Major League Baseball
Major League Baseball
Longtime Braves broadcaster Van Wieren dies at 69
Published
Aug. 2, 2014 12:01 p.m. ET

ATLANTA (AP) Pete Van Wieren, the bespectacled broadcaster who was part of the landmark team that carried Atlanta Braves games throughout the nation on Ted Turner's ''SuperStation,'' died Saturday after a battle with cancer, the team said. He was 69.
Affectionately known as ''The Professor'' for his encyclopedic knowledge of the game and long hours of research before each broadcast, Van Wieren spent 33 years with the Braves before retiring in 2008, shortly after the death of his longtime partner Skip Caray.
''The Atlanta Braves are deeply saddened by the passing of Pete Van Wieren,'' the team said in a statement. ''He was such a large and important part of our organization. We and all of our fans across Braves country fondly remember his soothing voice calling our games for 33 years. Our thoughts and prayers are with his wife, Elaine, his children and his grandchildren.''
A native of Rochester, New York, Van Wieren had been calling games for the Triple-A Tidewater Tides when the Braves hired him before the 1976 season to join a new three-man broadcast team with Caray and Ernie Johnson.
The trio would soon become known to baseball fans around the nation thanks to Turner, the team's brash owner, who began beaming games via satellite on a once-obscure Atlanta television station. While the team didn't have much success through the 1970s and `80s, Johnson, Caray and Van Wieren were the faces and voices of the game in areas that didn't have their own local broadcasts.
With his thick glasses and thinning hair, Van Wieren didn't fit the classic television mold. But his smooth voice and ability to come up with obscure statistics in the pre-Internet era paired especially well with Caray, who was known for his biting sarcasm and irreverent retorts. They were inducted into the Braves Hall of Fame in 2004, joining their good friend Johnson. He died in 2011.
Chipper Jones, who spent nearly two decades as the Braves third baseman, became a fan of the team while growing up in Florida, largely because of Van Wieren and those TBS broadcasts.
''Grew up watchin him every night,'' said Jones, who retired after the 2012 season. ''We will miss you buddy!''
Dale Murphy, who starred for the Braves during the height of the team's popularity on the SuperStation, tweeted that Van Wieren was a ''true professional, great friend and pillar of the Braves family.''
Dodgers president Stan Kasten, the former Braves president, said Van Wieren ''was the soundtrack for every great memory of the Braves'' during the era the team became a power.
''Pete came to the ballpark every night having worked the full day to prepare for the game,'' Kasten said. ''Before there was an internet, Pete was our `human internet.' He collected stats and anecdotes so that he could always be prepared to talk about any player on both teams and really bring the game into the fans' minds.
''This was a time when the Superstation was starting, going from zero homes up to 95 million homes. So Pete had a large responsibility and he took it very seriously. And no one did it better.''
Van Wieren's talents went beyond baseball. He also called NBA games on TBS and TNT, in addition to stints with the NBA's Atlanta Hawks, NHL's Atlanta Flames and Big Ten Conference football.
In 2010, he released a memoir of his long career, ''Of Mikes and Men: A Lifetime of Braves Baseball.''
Van Wieren was initially diagnosed with lymphoma in early 2010. He was treated for the disease, but it returned before the year was out. ''This is certainly not what I planned to do when I retired,'' he told MLB.com at that time.
Van Wieren is survived by his wife of 50 years, Elaine, sons Jon and Steve, a daughter-in-law and three granddaughters.
A private funeral will be held.
---
Follow Paul Newberry on Twitter at www.twitter.com/pnewberry1963
---
---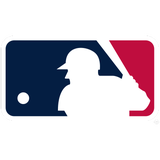 Get more from Major League Baseball
Follow your favorites to get information about games, news and more
---