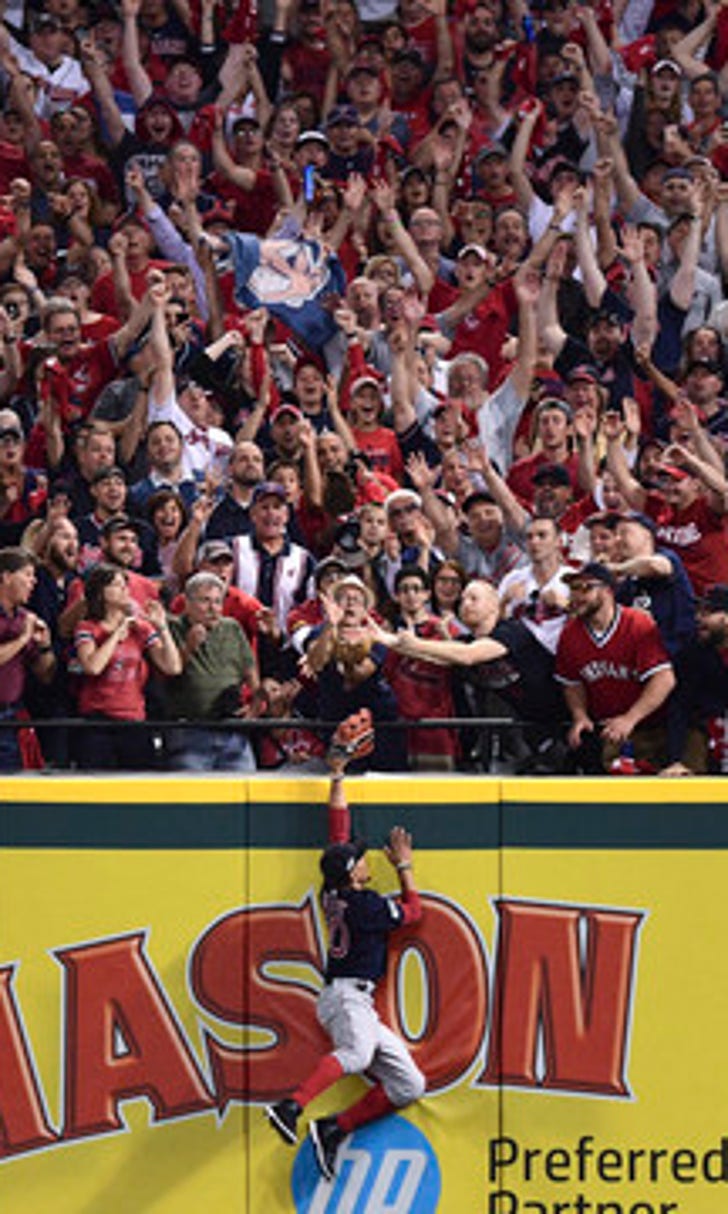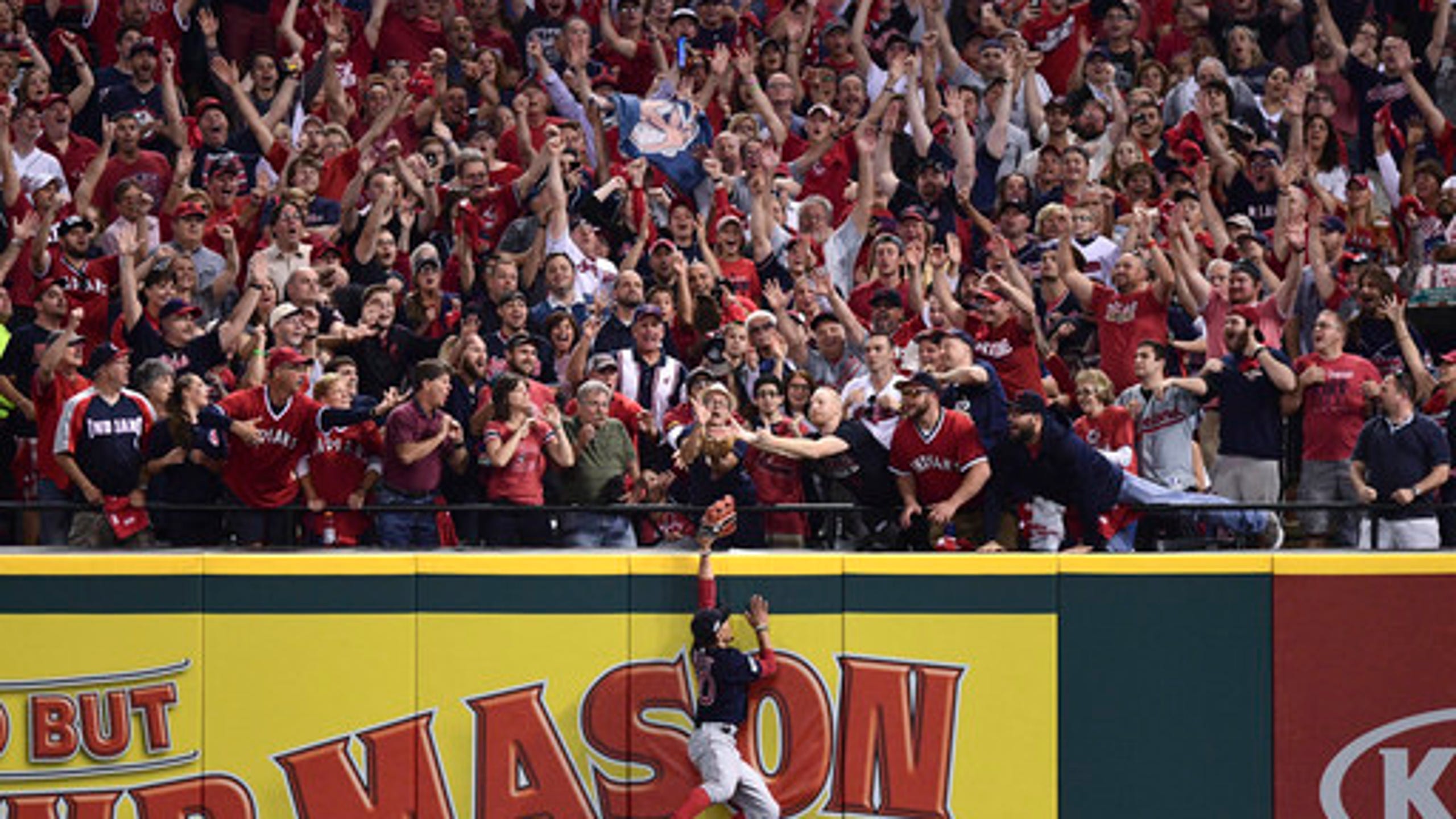 Long gone! Big homers in playoffs after power-fueled season
BY foxsports • October 9, 2016
NEW YORK (AP) All the big home runs in the first week of the postseason should not be a surprise. The long ball is back.
There were 5,610 home runs during the regular season, second only behind the Steroids Era high of 5,693 in 2000.
And Mark Teixeira thinks he knows why.
''I think the balls are harder. Definitely. I can just feel it. I can hear it off the bat,'' the retiring New York Yankees first baseman said.
Already in the young playoffs, Toronto's Edwin Encarnacion homered to win the AL wild-card game, San Francisco's Conor Gillaspie had a go-ahead, ninth-inning drive in the NL game and the Cubs' Javier Baez hit a decisive eighth-inning shot to win an NL Division Series opener.
Cubs pitcher Travis Wood became the first reliever to hit a home run in the postseason since 1924. And on Sunday, Dodgers rookie Corey Seager homered in the first inning for the second straight game against Washington.
Home runs had dropped from 4,661 in 2013 to 4,186 the following season. The rise began last year, when the total increased to 4,909.
And this year nearly set a record.
''We have tested the baseball. We are absolutely convinced that this issue is not driven by a difference in the baseball,'' baseball Commissioner Rob Manfred said. ''My own view is that the spike is related to the way that the game is being played now, the way that we are training hitters from a very young age, and we have not been able to find any external cause that explains the spike in home runs.''
A record 111 players hit 20 or more home runs this season, up from 64 last year, according to the Elias Sports Bureau. And forget the days of the weak-hitting, slick-gloved middle infielder. Thirty-five of those players started at least 100 games combined at second base, third or shortstop.
Players with 30 or more homers nearly doubled, from 20 to 38.
Home runs create a buzz at the ballpark - especially in the dugouts. Cleveland's Roberto Perez, Jason Kipnis and Francisco Lindor all homered in a single inning of the Indians' AL Division Series opener against Boston.
''After the first one, it was exciting. After mine, it was even kind of getting nuts in there,'' Kipnis said. ''And the third one, our dugout was kind of losing it.''
A day later, the Blue Jays connected three times in an inning at Texas.
Increasingly, hitters take nothing-or-all swings. Strikeouts set a record for the ninth straight year at 38,982, an average of 8.02 per team per game. Whiffs are up 27 percent from the 6.30 average in 2007.
Offense has been redefined.
''Sometimes a guy working the count and getting to 3-0 and hitting a home run at Yankee Stadium like (Matt) Wieters is small ball, to work the count like that and get a hittable pitch,'' said Baltimore manager Buck Showalter, whose Orioles led the major leagues with 253 long balls.
Teixeira's evidence goes beyond homers. The average velocity of balls off bats this increased from 88.5 mph in 2015 to 89.1 mph this year, according to Major League Baseball's Statcast.
''All of a sudden, did we get that much better? That much stronger?'' he said.
Big league baseballs are manufactured by Rawlings in Costa Rica, and balls must weight 5-5 1/4 ounces, have a circumference of 9 to 9 1/4 inches and a diameter of 2 7/8 to 3 inches. The company and MLB insist nothing has changed this year.
''We're not seeing anything outside our normal tolerance range and specification level,'' Rawlings spokeswoman Kathy Stephens said, adding the company conducts its own tests.
In a statement, MLB said: ''We direct UMass-Lowell's Baseball Research Center to conduct periodic testing of baseballs throughout the regular season.''
''Among the balls that are randomly tested are a sampling from the supplies of clubs. Balls are tested for weight, circumference, coefficient of restitution and other factors. Measurements are made to ensure compliance with our rules and are also compared to previous results. These reviews have found no differences to the ball that would have resulted in a change to its performance,'' MLB said.
Texas manager Jeff Banister had anticipated a decrease in home runs during the postseason because of better pitching. Didn't turn out the way.
''You're facing the No. 1s and No. 2s and 3s,'' he said, ''and those guys don't generally give up the long ball a lot.''
Didn't turn out the way. Toronto went deep six times in the first two games of the AL Division Series, hitting four home runs off Yu Darvish.
With San Francisco playing postseason games at Chicago's Wrigley Field, former Cub Jeff Samardzija knows the weather in the Windy City can impact how the ball travels. Pitchers are especially aware of home runs on the North Side.
''You look at those flags,'' he said, ''and you kind of go from there.''
---
---