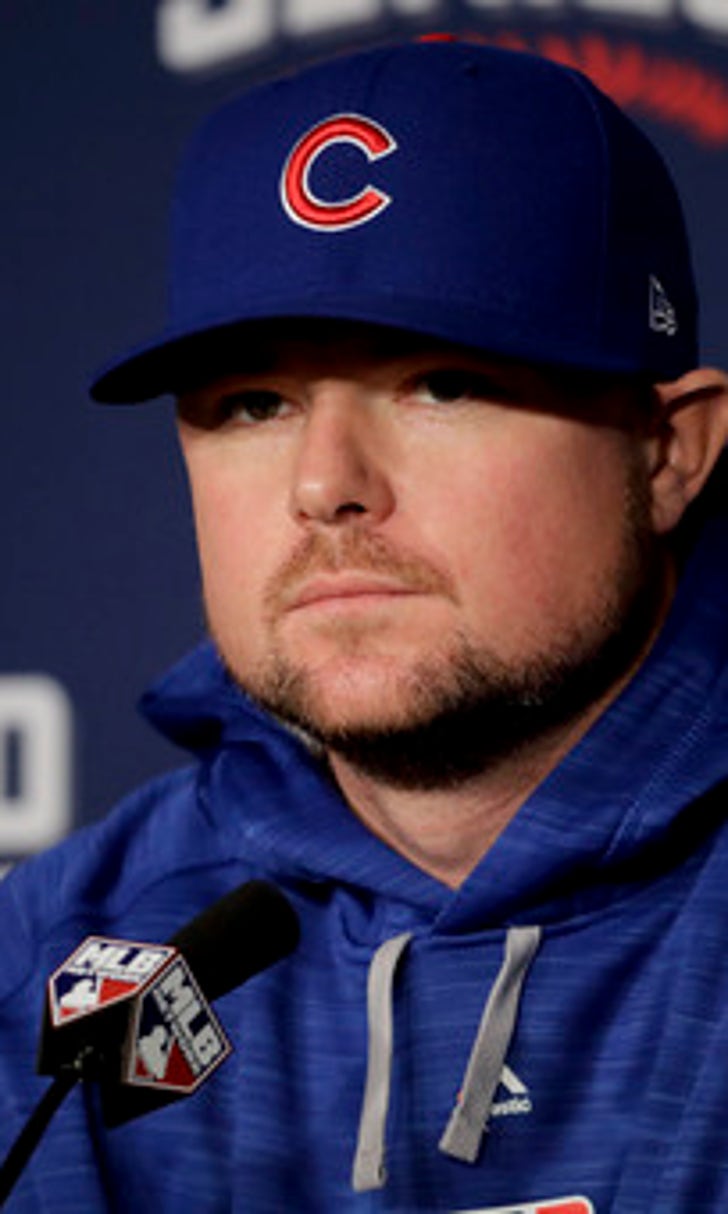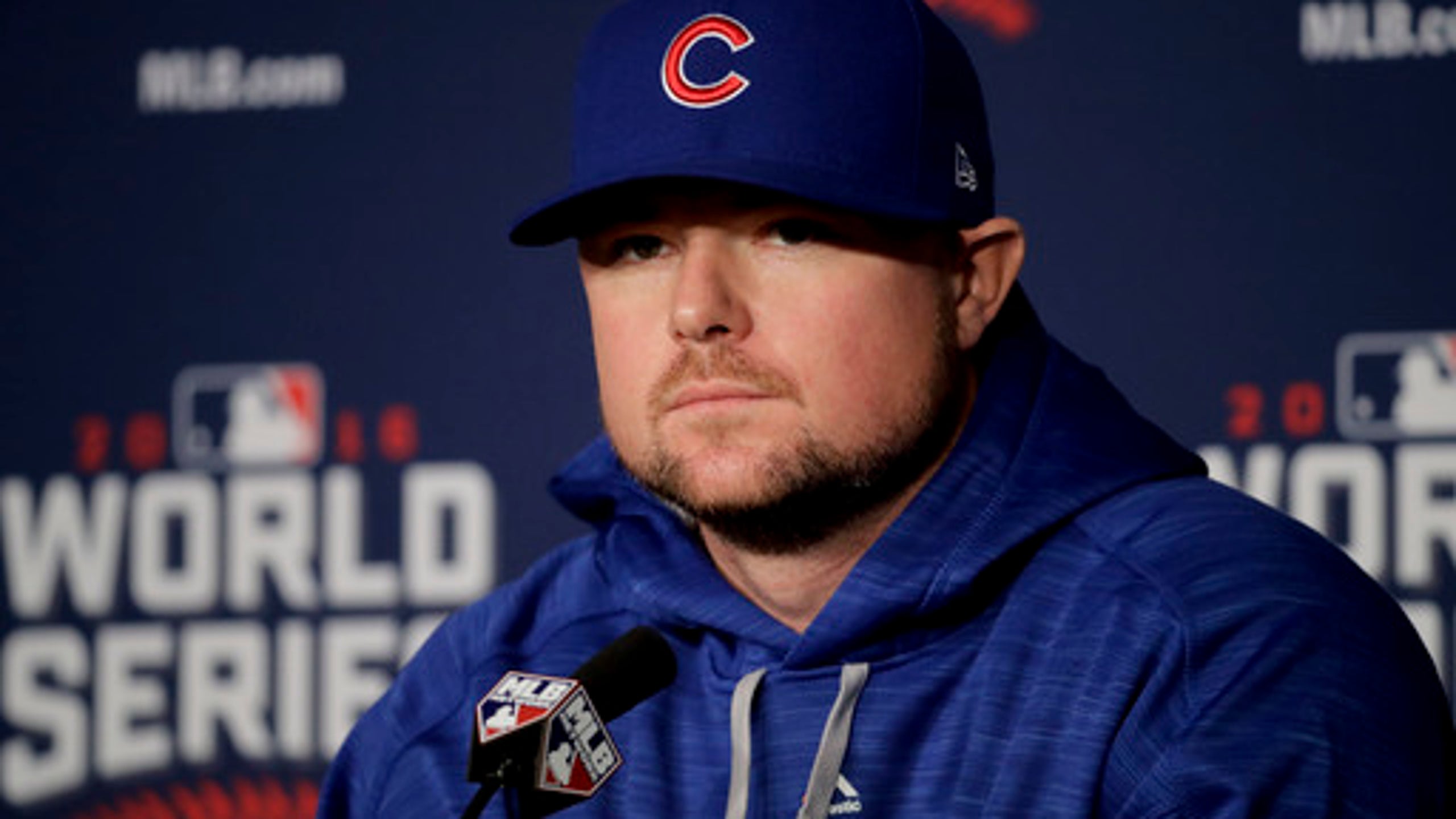 Lester, Cubs ready in case Cleveland tries to run wild
BY foxsports • October 24, 2016
CLEVELAND (AP) Jon Lester is a study in contrasts. When the baseball leaves his left hand on its way to the plate, the Chicago Cubs ace is dominant, particularly in October.
When it leaves his hand on the way to first base, however, all bets are off.
A mental block. The yips. Whatever it is that's making Lester turn a routine pickoff throw into something far more problematic, he can't shake it.
And on Tuesday night the man who first noticed the troubling signs and tried to shield it from view will try to exploit it when Lester starts Game 1 of the World Series against manager Terry Francona and the Cleveland Indians.
The skipper could tell something was amiss while working with Lester near the end of Francona's tenure with the Boston Red Sox. They attempted to deal with it quietly.
''We did a lot of things to make sure that it didn't get out in the open,'' Francona said. ''I thought we actually did a really good job because it wasn't until I left there that people started to realize that.''
What used to be a well-protected secret is now on display for all of baseball to see.
Lester once went 66 straight starts - two full calendar years - without even attempting a pickoff toss. The nadir came in 2015, when any baserunner became a threat to go regardless of pedigree.
And why not? Opponents stole 44 bases in 55 attempts against Lester last year, easily the most against any pitcher in the majors.
Lester grew tired of trying to explain something the inexplicable, particularly for a pitcher whose typically solid control only seems to improve in lockstep with the stakes - he's 3-0 in three World Series starts with a sparkling 0.43 ERA.
So Cubs manager Joe Maddon decided to take some of the onus on Lester this spring and instead make controlling the running game a collective effort.
''Everybody's got an assignment per pitch, what we want to do,'' Maddon said. ''What Jon does as good as anybody in major league baseball is throw the ball from the mound to the plate, that's it. I wanted Jon to focus on what he does well first.''
Lester worked on his slide step and mixed up his tempo. Catcher David Ross improved his throwing, no small task at 39. The results this season were manageable. Only 28 of 41 base stealers advanced 90 feet safely, and three of those came in Lester's meaningless final start.
''We don't want guys to take the extra base,'' Ross said. ''I don't want them to get on period.''
And that's the part of his job where Lester thrives. He's 2-0 with a 0.86 ERA in three playoff starts this month (8-6 with a 2.50 ERA in his career) and hardly seems unnerved no matter what tactics opponents use in an attempt to rattle him.
In Game 5 of the NLCS, the Dodgers' Enrique Hernandez worked a walk leading off the first inning then faked a dash to second only to pull back at the last second. Down a pair of runs in the seventh inning, Joc Pederson nearly went full Usain Bolt, turning to face second base while lining up like a sprinter.
Neither player went, ultimately. And each time Lester made it out of the frame unscathed. He also fielded his position cleanly when the Dodgers would try to lay down a bunt instead of swinging away. The way Cubs first baseman Anthony Rizzo figures it, maybe Lester's as much in the head of the opposition as they are in his.
''The Dodgers were trying to bunt and it didn't work out,'' Rizzo said. ''When you throw someone off their game plan and stick to your game plan, you have the upper hand.''
Expect the Indians to ramp up the pressure when given the opportunity. Cleveland's 143 stolen bases led the American League, with Rajai Davis taking an AL-best 43 on his own. Davis studied plenty of tape on Lester ahead of Game 1. Asked if his eyes light up when facing a pitcher who can't throw over, and Davis smiled.
''Usually my feet light up, like `Mmmm, we gonna get a bag,''' Davis said. ''But the key is not actually getting a (stolen) base, it's getting to first or getting to second because he's a tough pitcher. That's the real key, getting on base and taking advantage of the opportunity if I have it.''
---
AP Baseball Writer Ben Walker in New York contributed to this report.
---
---